Chapter 5
Creating a positive match day experience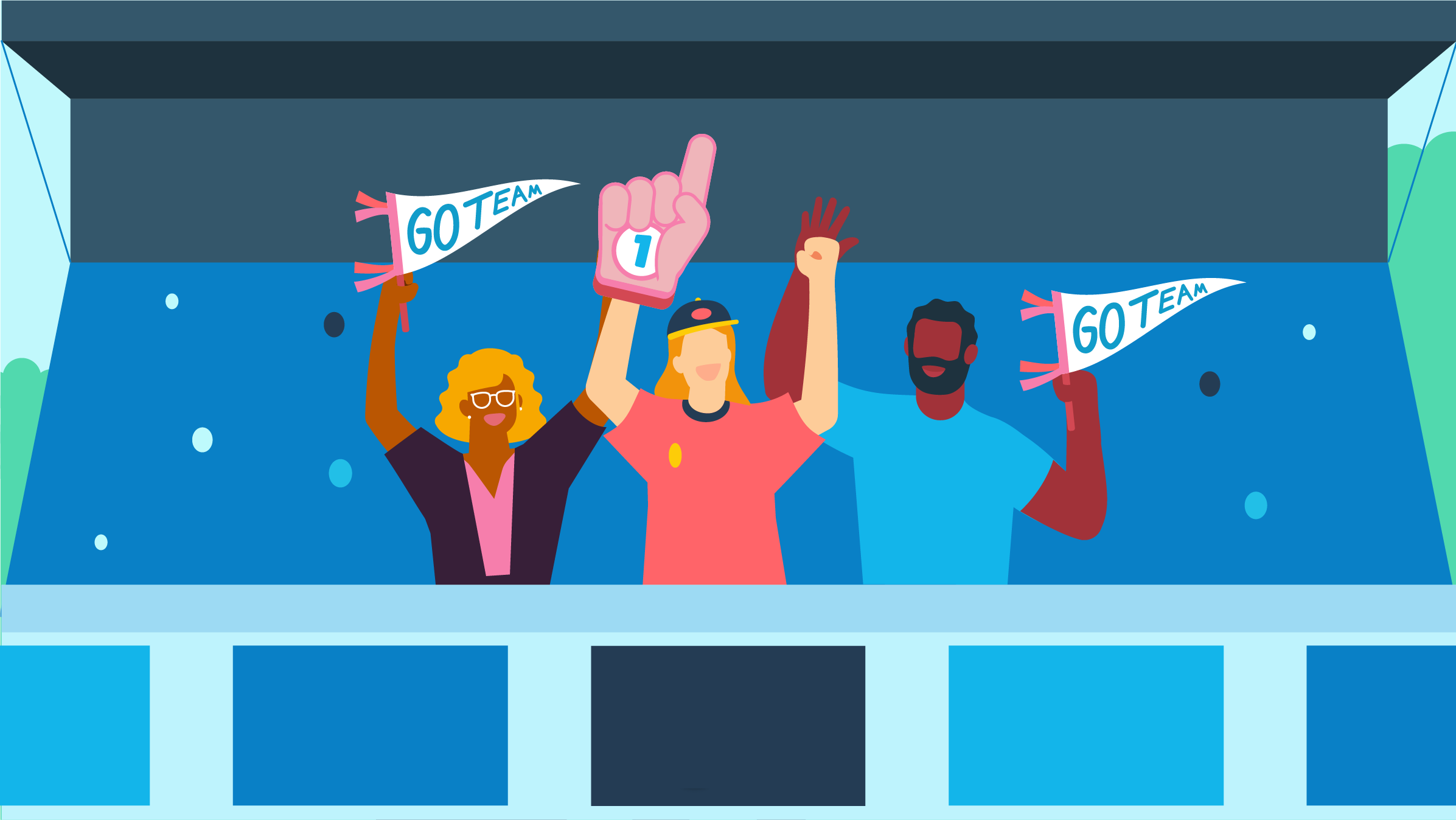 Match day prep isn't just about the physical experience; building a positive atmosphere keeps fans, volunteers and the management team engaged.
Lewes FC has a volunteer stationed outside the grounds at all times, welcoming fans, asking them if they need to purchase tickets, and showing them where the gates are.
"That came about because I'd been to a couple of big games, and there was no one to tell me where to go. I had to find a steward myself," Shrey recalls. "It made me think: wouldn't it be nice to go to a match and have stewards approach you? Because that little conversation makes you feel like you're actually welcome."
This welcoming energy is carried through from entry to exit at Lewes FC. Volunteers thank people for coming to the game, and wave them off when they leave.
Shrey sees this as an essential part of the fan journey – just as important as welcoming fans, chatting with them in the stands, and celebrating the victories. Building close relationships with the fan base is a thread that runs through every aspect of a Lewes FC match day.
And this welcome extends to away fans, too.
"Sometimes we ask children who've come to watch the match if they'd like to be our mascots for the day. You should see their faces light up when we tell them they can come and walk out with the team."
Lewes FC treats inclusivity holistically – from the infrastructure and facilities to the hospitality offered. The club has been conscious of providing a range of alcoholic and non-alcoholic drinks, as well as food options that suit a range of dietary requirements.
While many of their ideas and initiatives have been developed internally, Shrey and the team work with multiple organisations and fan groups to make sure every voice is heard.
"One organisation that we work with supports people with disabilities, and we regularly seek their advice on how to improve things at The Dripping Pan. Instead of making the decision for people, we listen to their advice and incorporate it on match day."
The extra effort to include all fans hasn't gone unnoticed. Shrey recalls a story from two away fans who went the extra mile to show their appreciation.
"A father and daughter came in last season for a Monday night game, fell in love with the club, and became fan-owners. They came from Manchester and drove all the way down to Lewes. They've already returned for a match this season, too. I think it's a testament to what we offer and how we make people feel comfortable."
A guide to matchday management for grassroots football clubs
We talk to Lewes FC about each stage of match day management, and share a checklist for your grassroots football club.