Chapter 3
In the hours before kickoff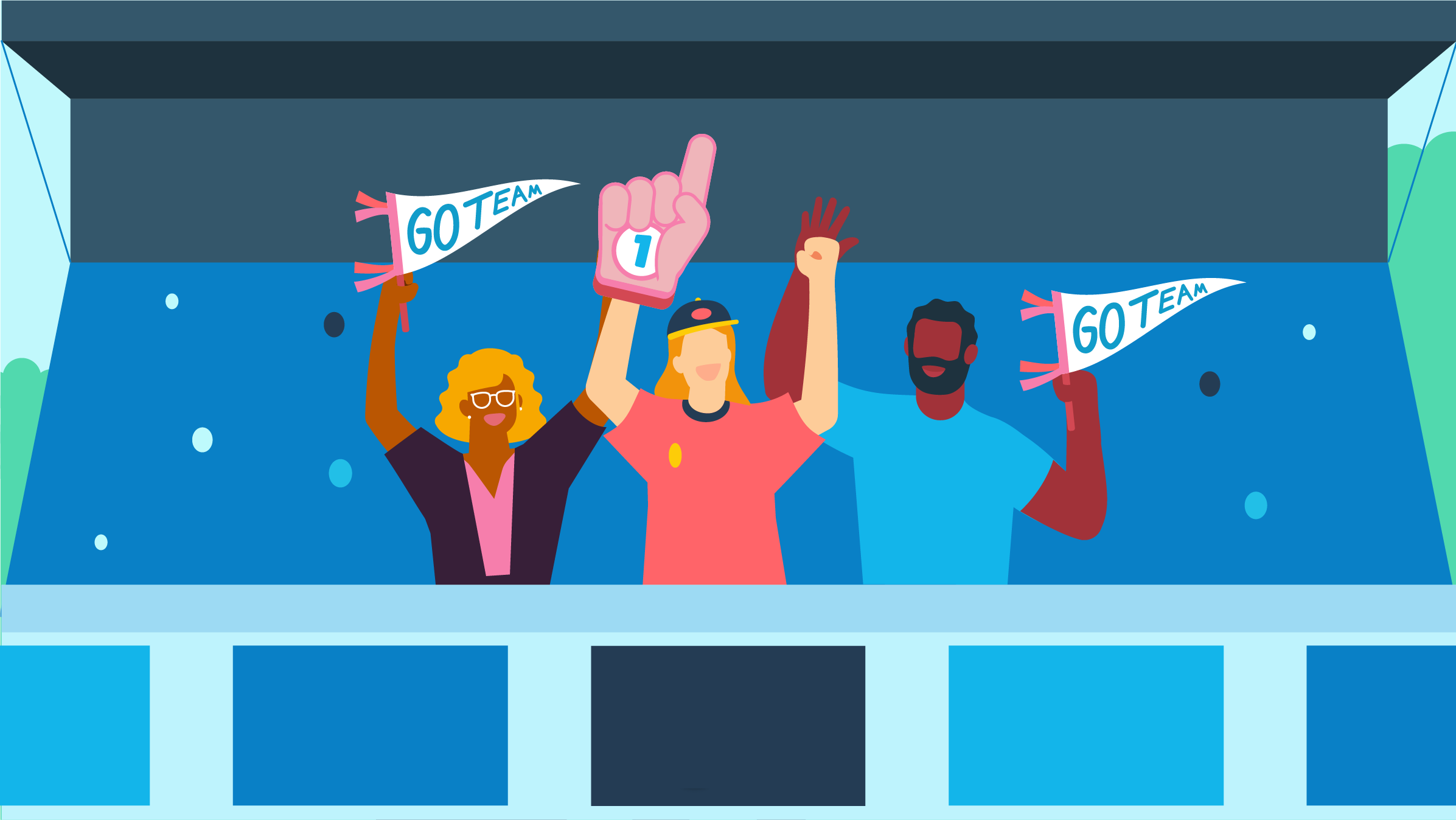 There's plenty happening on match day morning. Shrey usually turns up to Lewes' stadium, The Dripping Pan, five hours before kickoff along with the bar manager and some staff members. Preparations split into three elements: ticketing, facilities and hospitality.
"The turnstiles need to be ready with devices charged and cash boxes full of change," Shrey says. "The whole ticketing process only lasts two hours – an hour and a half leading up to the match, and 30 minutes into it."
Shrey and the team have tried to ease the pressure at the turnstiles by incentivising online ticket purchases. Tickets cost £1 less online than at the gates, but many fans still choose to purchase on the day.
"There used to be huge queues 10 minutes before kickoff. That causes pressure, and people become unhappy if they've missed the start of the game. We encourage fans to buy online, which also makes it easier for us at the turnstiles – volunteers simply scan the QR code and fans can enter."
Shrey believes being a fan yourself is key to delivering a great match day experience. When you walk into the grounds, consider the kind of things you'd want to see if you were attending the match as a fan.
This means being vigilant about health and safety hazards, restocking the bathrooms, and tidying up anything that was missed on the previous match day.
"If we have games on Saturday and Sunday that's a short turnaround," Shrey points out. "We have between 5pm Saturday and 11am Sunday to make sure the grounds are clean and tidy and ready to go."
A trip to the grounds wouldn't be complete without food and drink, and for Lewes FC, the hospitality offering has multiple aspects. Unlike a conventional bar, the club bar is closed down between matches. This means plenty of legwork for the bar manager, moving kegs into the bar and preparing to serve the day's customers.
The same applies to the club shop. Making sure there's plenty of stock ahead of time means no last-minute dashes to the stockroom, or disappointed faces if merchandise is sold out.
The club also provides private catering for opposition directors, Lewes FC directors, and special guests. Shrey supports the bar team while they bring these elements together, and at least one volunteer is stationed to serve up teas and coffees for the guests when they arrive.
The last piece of hospitality prep at Lewes FC is setting up their private hospitality boxes, or 'beach huts'. As Shrey explains, this doesn't include a trip to the seaside: "Beach huts are our VIP offering. People pay a premium to experience this space, so it needs to be tip-top: clean, tidy, and with plenty of water in the kettles. No mess lying around."
Alongside the meticulous planning, Shrey stresses the importance of learning reactive skills and being able to adapt in the moment.
"Little things can have a snowball effect. So you need to plan as much as possible, but also know how to be reactive on match day."
"We've had quite a few new volunteers come in this season, and our ticketing process is set up so well that they're able to step in without any friction. There are always going to be obstacles on match day, but because we have good processes in place, we have more time to deal with them."
A guide to matchday management for grassroots football clubs
We talk to Lewes FC about each stage of match day management, and share a checklist for your grassroots football club.