Rota management made easy
Payroll, time-tracking and scheduling – all connected in one place with Europe's leading workforce management software
Pay staff accurately
And spend less time manually updating timesheets
Schedule your team in minutes
Manage your employee rotas with ease
Compliance with confidence
Schedule your staff in line with working time rules and regulations
Empowered connected teams
Set staff up for success with the self-service app
Pay staff accurately
Spend less time collecting and manually updating timesheets with payroll plus Planday
Improve timesheet accuracy with the in-app punch clock

Get an overview of the hours worked and your payroll costs

Hours and earnings types sync to your Xero Payroll account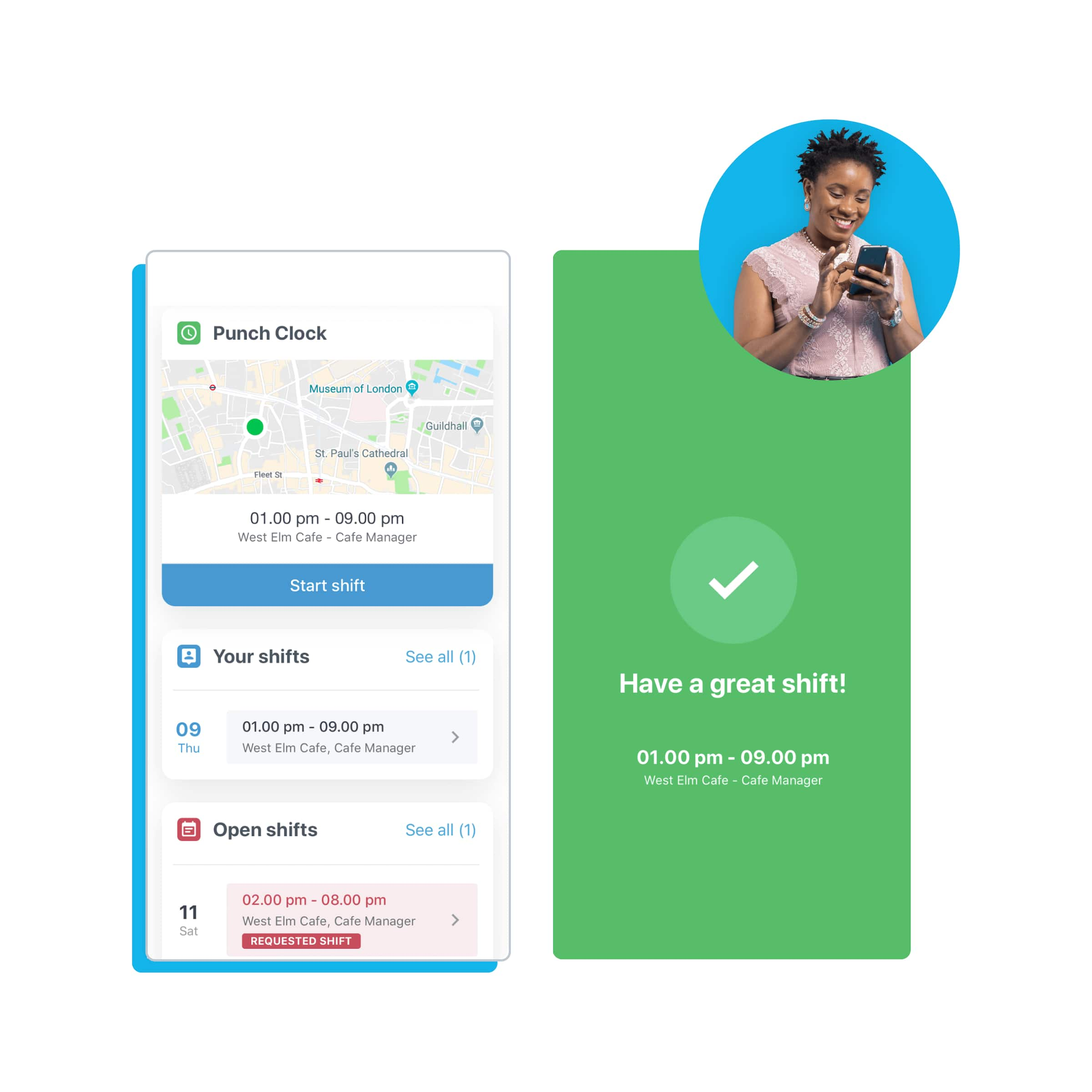 Schedule your team in minutes
Make sure you've got the right person, in the right place, at the right time.
Schedule staff based on their skills, availability and costs

Flexible rotas, templates and shift swapping available

Monitor staff costs & shift patterns continuously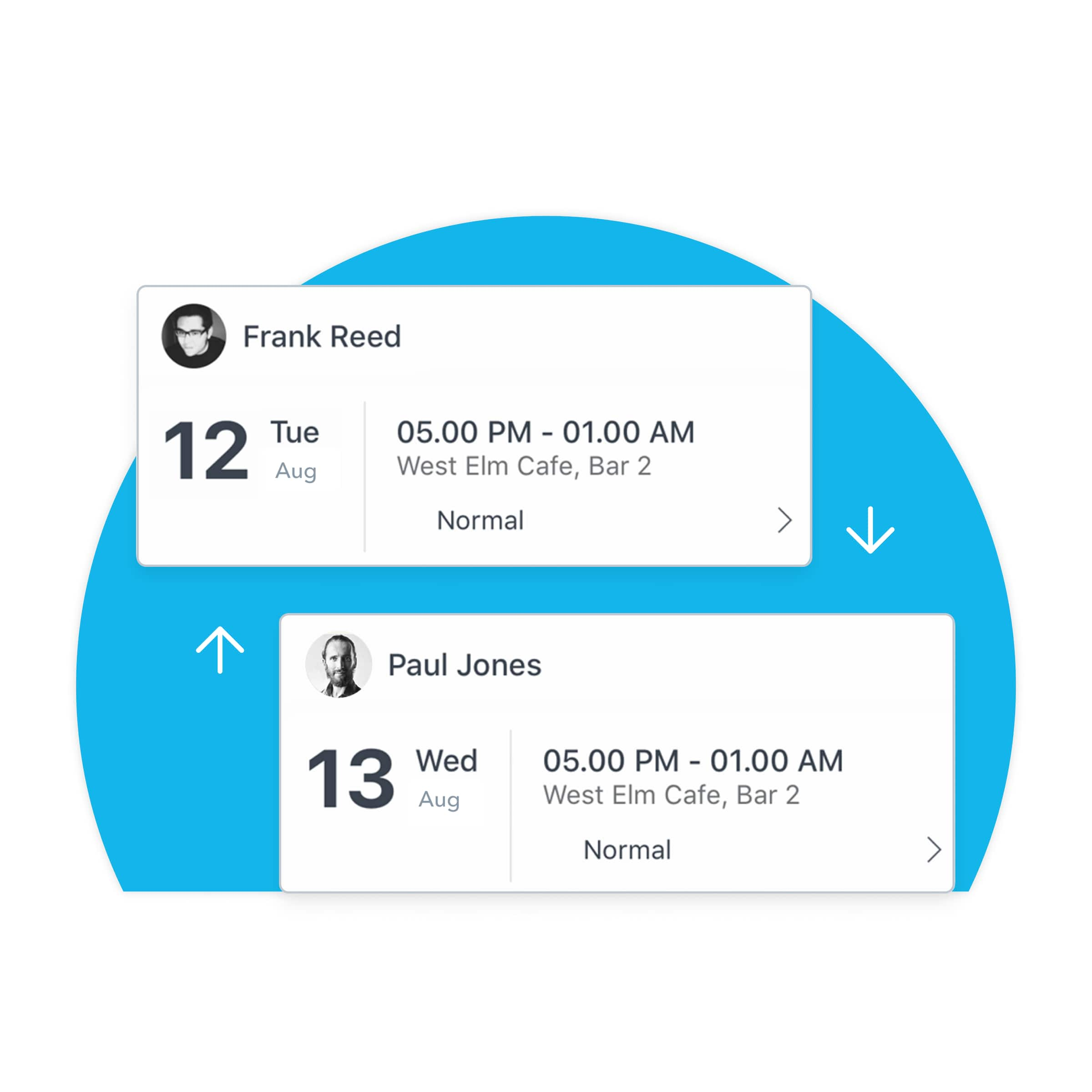 Compliance with confidence
Planday helps to meet working time rules and regulations.
Manage staff shifts based on working time rules, breaks and custom break types

Calculate the appropriate employee wages for every shift

Set up overtime pay or premium rates according to local laws and contracts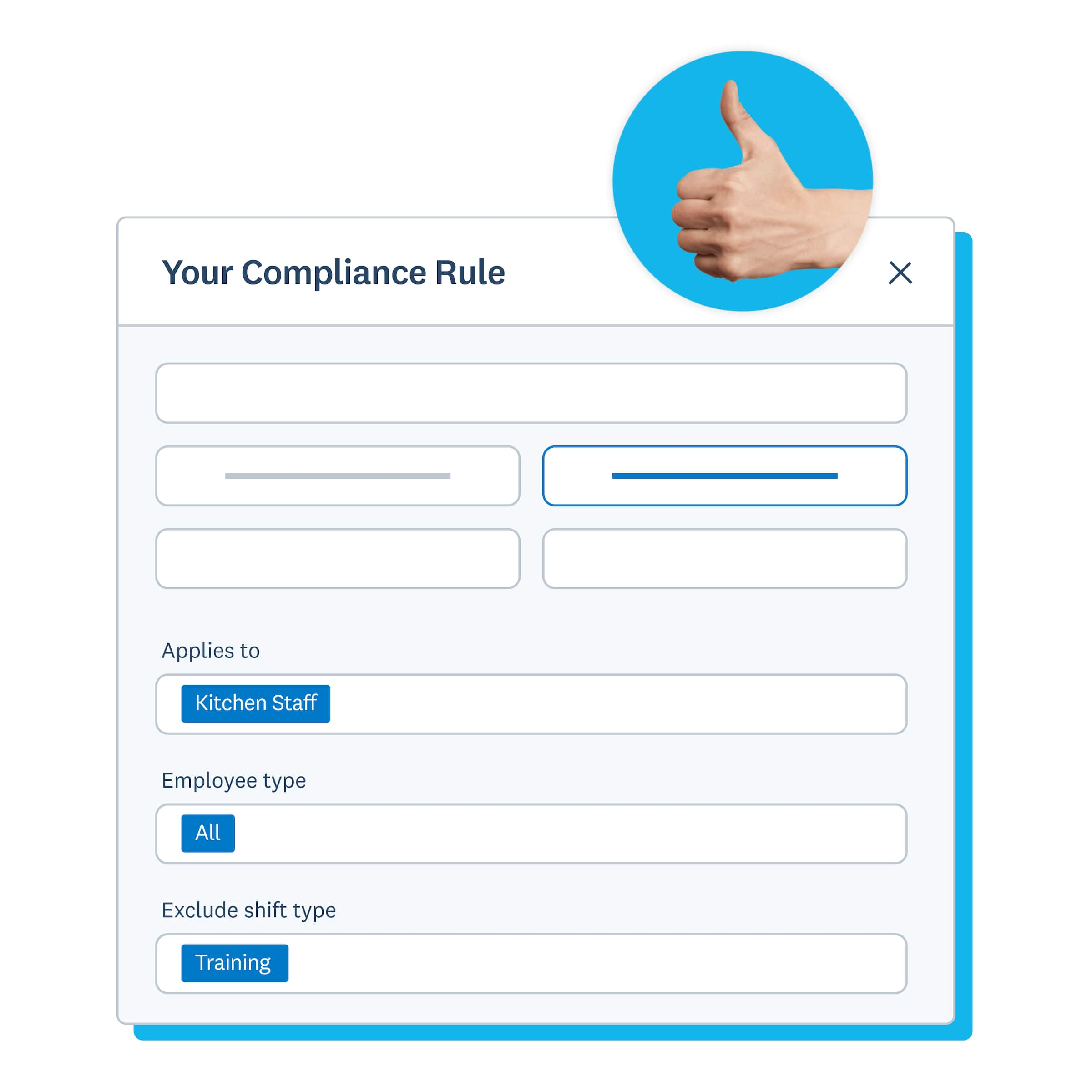 Empowered connected teams
Set your staff up for success and say goodbye to repetitive requests with the Planday mobile app. Your staff can
message colleagues, trade shifts or find replacements

view payslips, submit time and leave, view rotas

stay up-to-date with the in-app engagement hub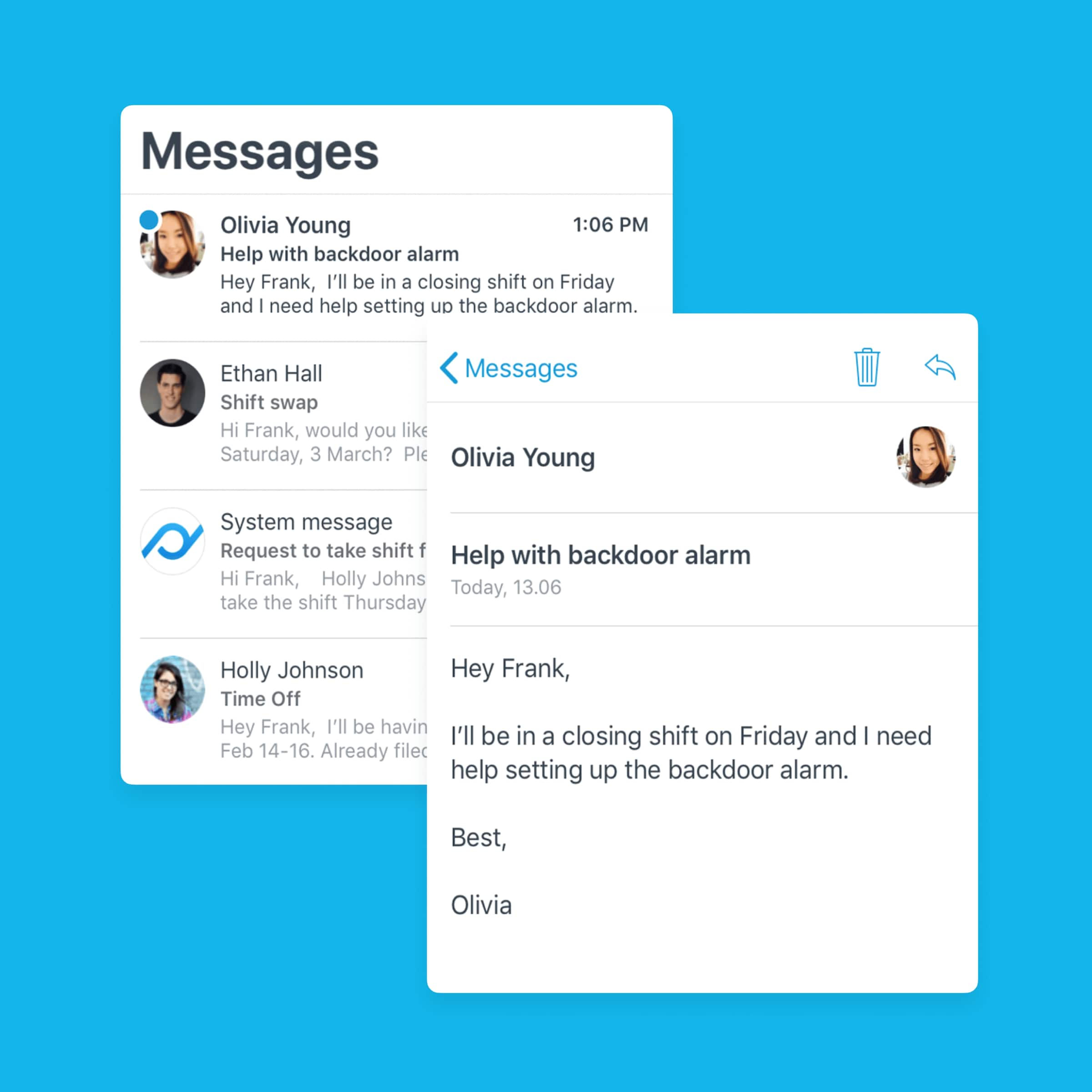 Allow employees to punch in on the employee app or use the Kiosk App for tablets to set up a punch-clock station on site and allow for a fast and more convenient sign-in, using a secret password.

Quickly message or SMS individuals or groups of employees to keep everyone on the same page. You can also write shift notes and send updates to staff members when they punch-in, so everyone knows about specific tasks or important information for that shift.

Easily manage and approve time off requests from your team and keep track of different absence types, remaining holiday balances and booked time off.

Create employee profiles to store all important details, and share documents with staff (contracts, personnel questionnaire and pay slips) via desktop or in the app.

Simple, paperless employee onboarding: speed up onboarding processes & reduce manual work by ensuring that all contracts and documents are completed correctly by new staff.

Planday integrates with all major payroll software providers to make it easier to run your payroll.

You can try Planday for 30 days at no cost. There is no obligation to buy and we don't ask for credit card details. After the trial period is complete, you can decide if you wish to continue.
Pay employees easily in the one place
With our HMRC-recognised Xero Payroll, you can pay employees, automate tax, and calculate pensions in one place.