Xero Go – serve

sole trader

clients simply
Xero Go is free to use with optional paid add-ons. It's suitable for your smallest clients trying to digitise their processes.
Spend less time chasing clients
Easily access client data in one place.
Support sole trader clients efficiently
Replace the shoebox of receipts for Xero Go.
An MTD ITSA solution for your smallest client
An end-to-end solution for upcoming changes.
All you need to know about

Xero Go
Learn more about what Xero Go is, which clients it's suitable for and how it can benefit your practice.
Download the Xero Go toolkit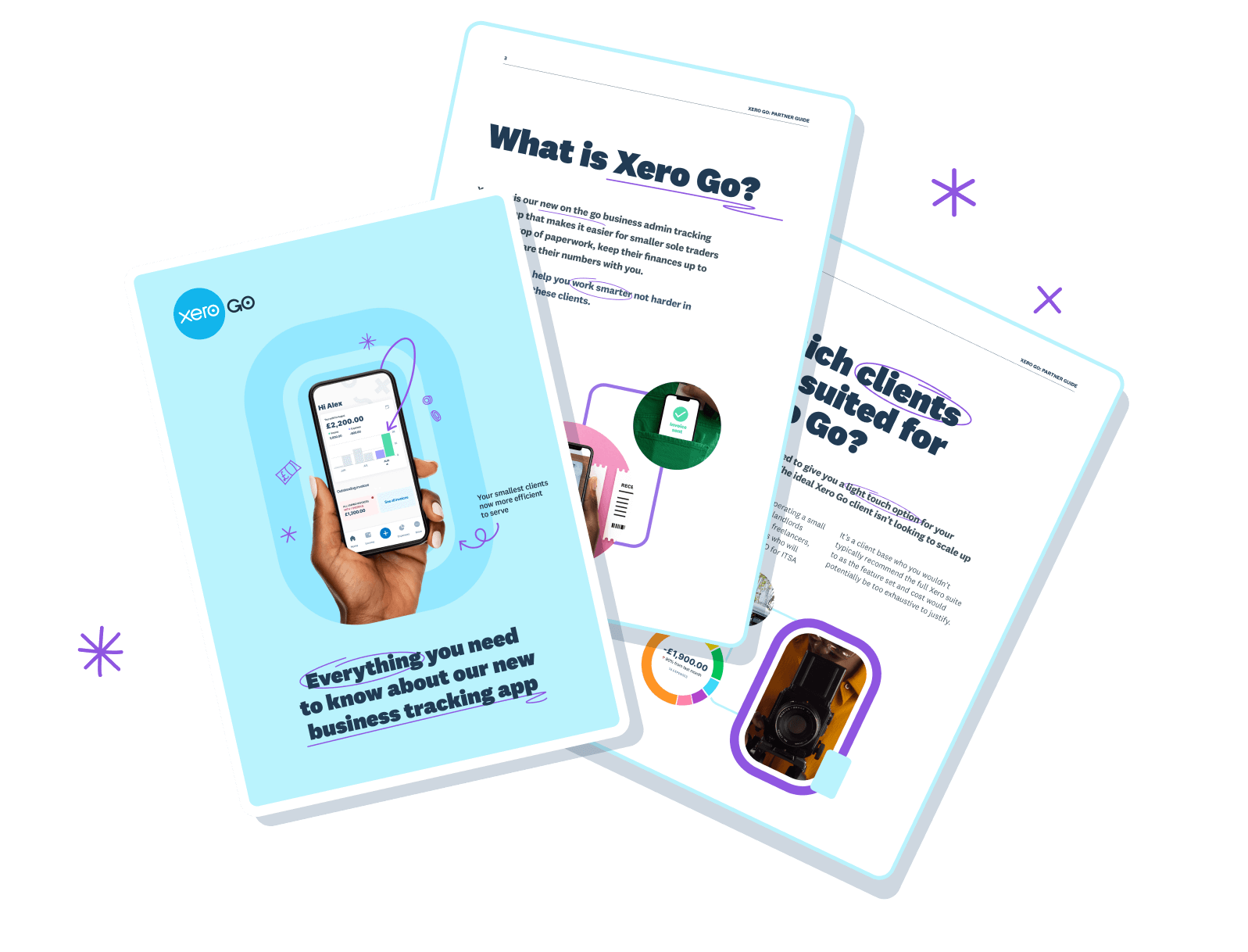 How clients can add you as their

advisor
Clients can add you as their advisor in a few simple steps. Send them this helpful guide which shows them how.
Download step by step guide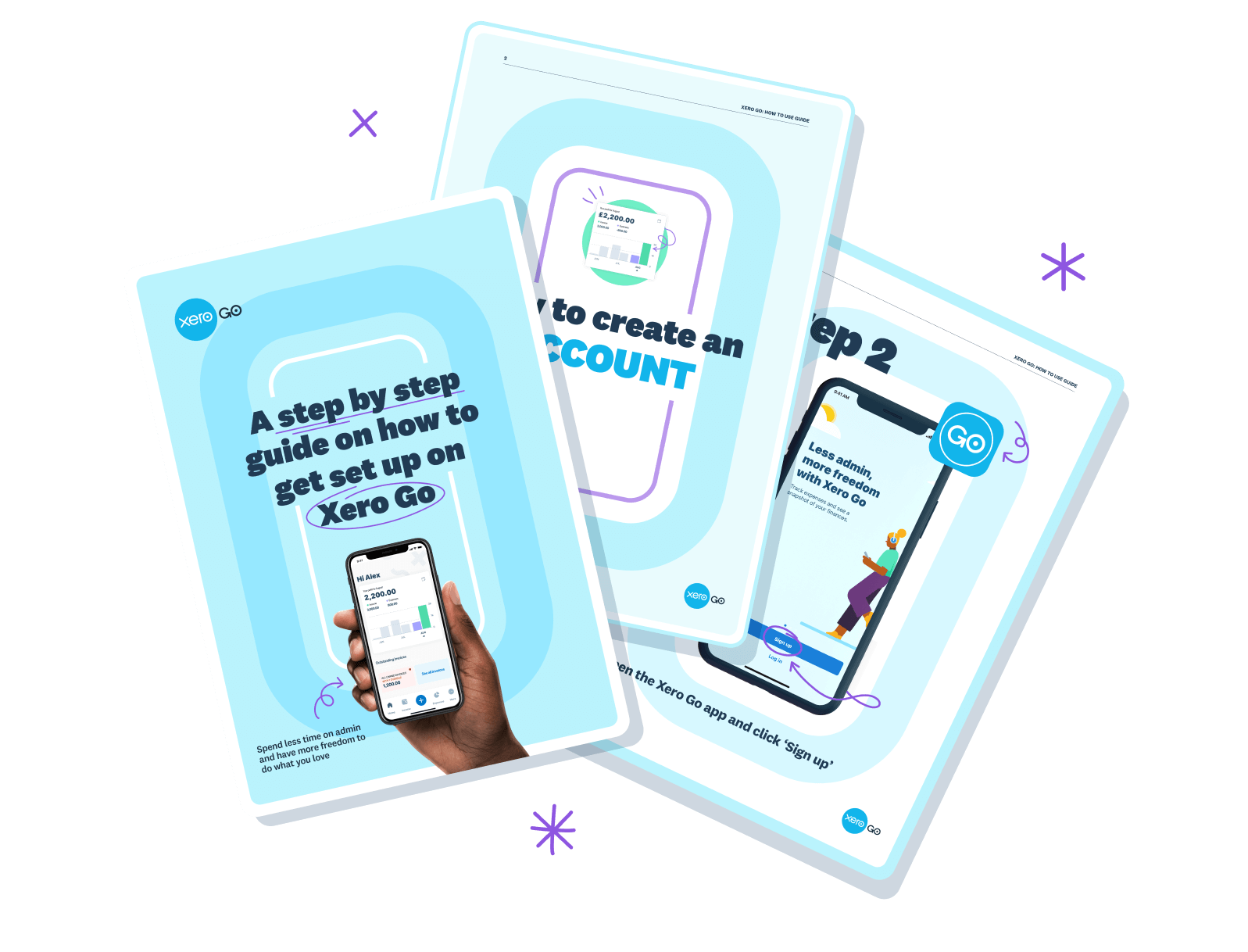 Register for our Xero Go

live webinars
To learn the benefits of Xero Go, we'll be running regular live webinars for your practice and your clients.
Xero Go webinar for your practice
Learn how Xero Go can help your sole traders manage their income and expenses, improve profitability and be co
Xero Go webinar to share with your clients
Explore how Xero Go can help you keep your finances and taxes up to date and collaborate with your advisor to
See what other practices are saying about

Xero Go
George Message ACA CTA from Price & Company describes Xero Go as "the slayer of the shoebox client". Find out why in this written case study
Read case study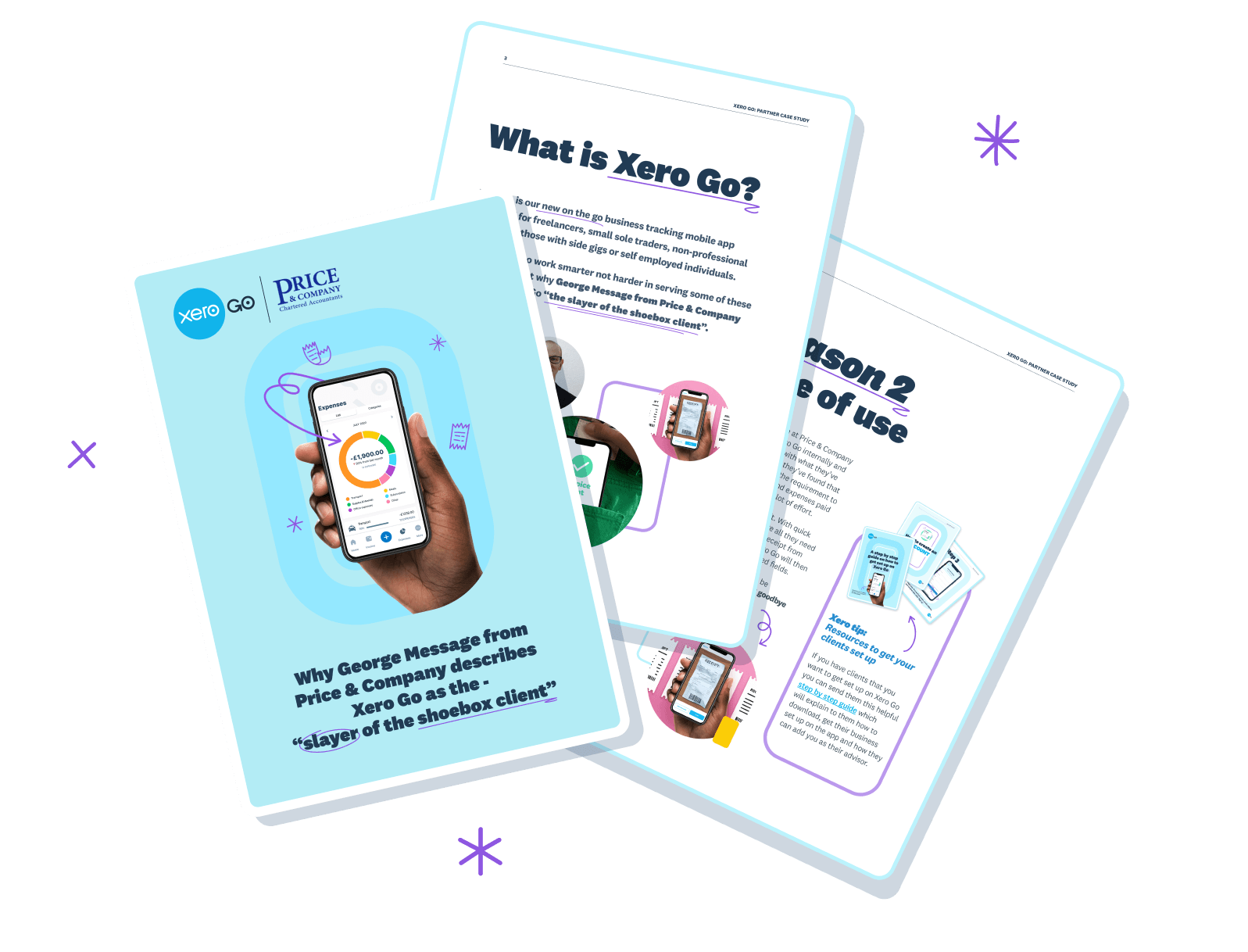 More about Xero Go
It's free for your clients to download and use the app, with optional paid add-ons. The Xero Go partner plan is offered as a free trial until 30 September 2023, and will then be £4 per month per client subscription.

See what paid add-ons your clients can use

This is an early release, so we'd love to know what you think. It'll help us make Xero Go even better for you and your clients.

Tell us what you think

Partner points can be earned once the free trial ends in April 2023. Keep an eye out for updates soon.