Guide
Move from Excel to accounting software
Small businesses often start by using Excel. But the smartest organisations shift to online accounting software.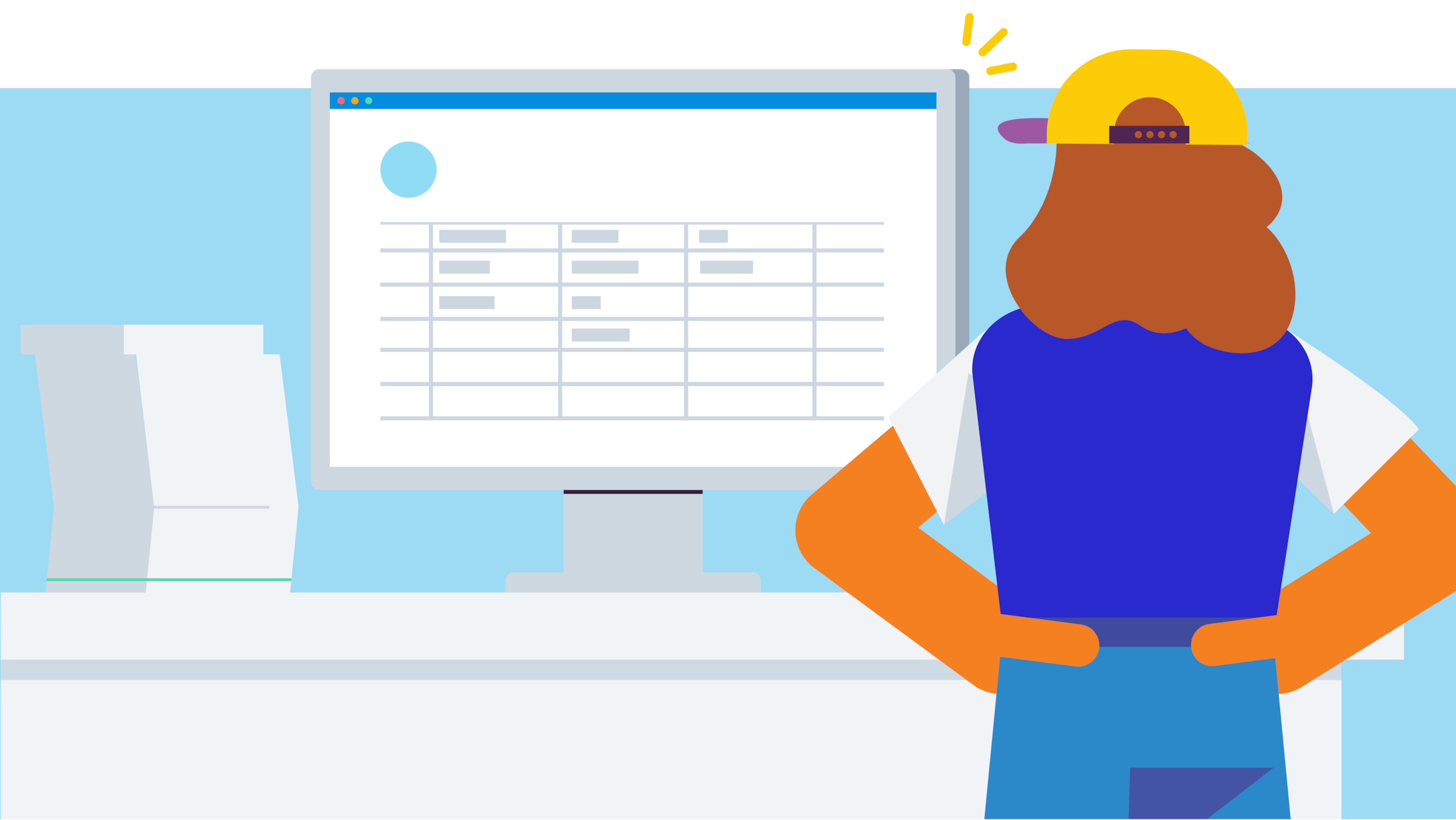 Why Excel isn't a long-term solution
Excel can do a large number of tasks, is easily available and is very widely used in the world of business. But while the application is sturdy, the spreadsheets created while using it aren't.
A University of Hawaii study found that 88 percent of spreadsheets contain errors. Businesses are now choosing accounting software as a more robust alternative, and here's why.
Six problems with Excel for business accounting
1. Using Excel can be like having to know a programming language
Many small businesses forget this. Excel is so widely used, that it's never been restricted to those with an expertise in it. In addition to this, lots of Excel users often misjudge their level of expertise.
2. Setting up a good Excel spreadsheet takes time
Setting up an Excel spreadsheet that meets all of your financial needs requires a lot of thought and planning. It takes time to set up things like expense reports and invoice tracking. You may find yourself in a situation where you constantly need to add or change information on your spreadsheet.
3. You need a strategy before you start
In Excel, you need to know exactly how you are going to use the data before you start, as there's no flexibility to configure it later. You need to know what you want to name the reports and the cells you want to print, and ensure each report is properly time stamped.
4. There's no audit trail
Excel spreadsheets are susceptible to fraud because it's easy to change information and hard to keep track of who's making the changes. Imagine if your co-worker enters £1,000 instead of £100,000.
5. It doesn't integrate with other business applications
Many users run into performance issues when they work with large amounts of data, combine lots of worksheets or include scripts. It's system overload. It doesn't integrate with other small business applications that can help you run your business. For example, accounting software will integrate with apps that do inventory management and time sheeting.
6. Transactions recorded in Excel are difficult to track
For instance, Excel does not automatically recognise double entries. Instead of Excel providing a better way to run your business, it often acts as a road-block to seeing the real picture.
Seven reasons why accounting software is better than Excel
1. Hit the ground running with confidence
An easy-to-use dashboard is one that you don't have to set up yourself and will give you confidence from the get-go. When you have a clear financial view from the start, you don't need to worry about making uninformed business decisions.
Your company's real-time financial data is kept in one central place – online, in the cloud. Bank statement lines are fed into your software – it's automatic, and reduces the amount of data entry and potential mistakes.
Get most of the reports you will ever need, with a few clicks – no need to wait for month end. Real-time reports and budgets are easy to view and share. Tasks like sales tax returns can be completed in minutes instead of hours.
4. Up-to-date information
Create the information any of your investors might need at a moment's notice. Your small business will be equipped to manage its finances better and more accurately. This is especially important around tax time when data will be shared with an accountant or financial advisor. Financial tax information is always up-to-date and ready to share.
5. You'll have a clean audit trail
All of the historical information that your investors might need is available at their fingertips. A proper audit trail ensures your data cannot be compromised. It also records every business transaction. This includes sales contracts, payments to employees, and more. Having a complete audit trail reassures investors about the validity of the company and meets the tax department's needs.
6. It syncs with other business applications
When you use cloud-based software, you'll be able to take advantage of apps that sync with your financial data. Inventory management, invoicing and a whole lot more can take the time and hassle out of small business accounting.
7. Access to data anywhere, anytime
Give any member of your team access to your data online anytime, anywhere (as long as you grant them permission to do so). Cloud software enables you to share your financial information with your employees, accountant, bookkeeper or financial advisor.
It's about letting your business grow
While it can often be hard to alter the way you do business and embrace change, the potential rewards are huge.
Excel was simply not built to replace accounting software – so it's time to give your business the room to grow and succeed, without restrictions.
Disclaimer
Xero does not provide accounting, tax, business or legal advice. This guide has been provided for information purposes only. You should consult your own professional advisors for advice directly relating to your business or before taking action in relation to any of the content provided.
Start using Xero for free
Access all Xero features for 30 days, then decide which plan best suits your business.