Chapter 9
Don't save it all for match day
Learn the tips and tricks for keeping fans engaged once the match ends.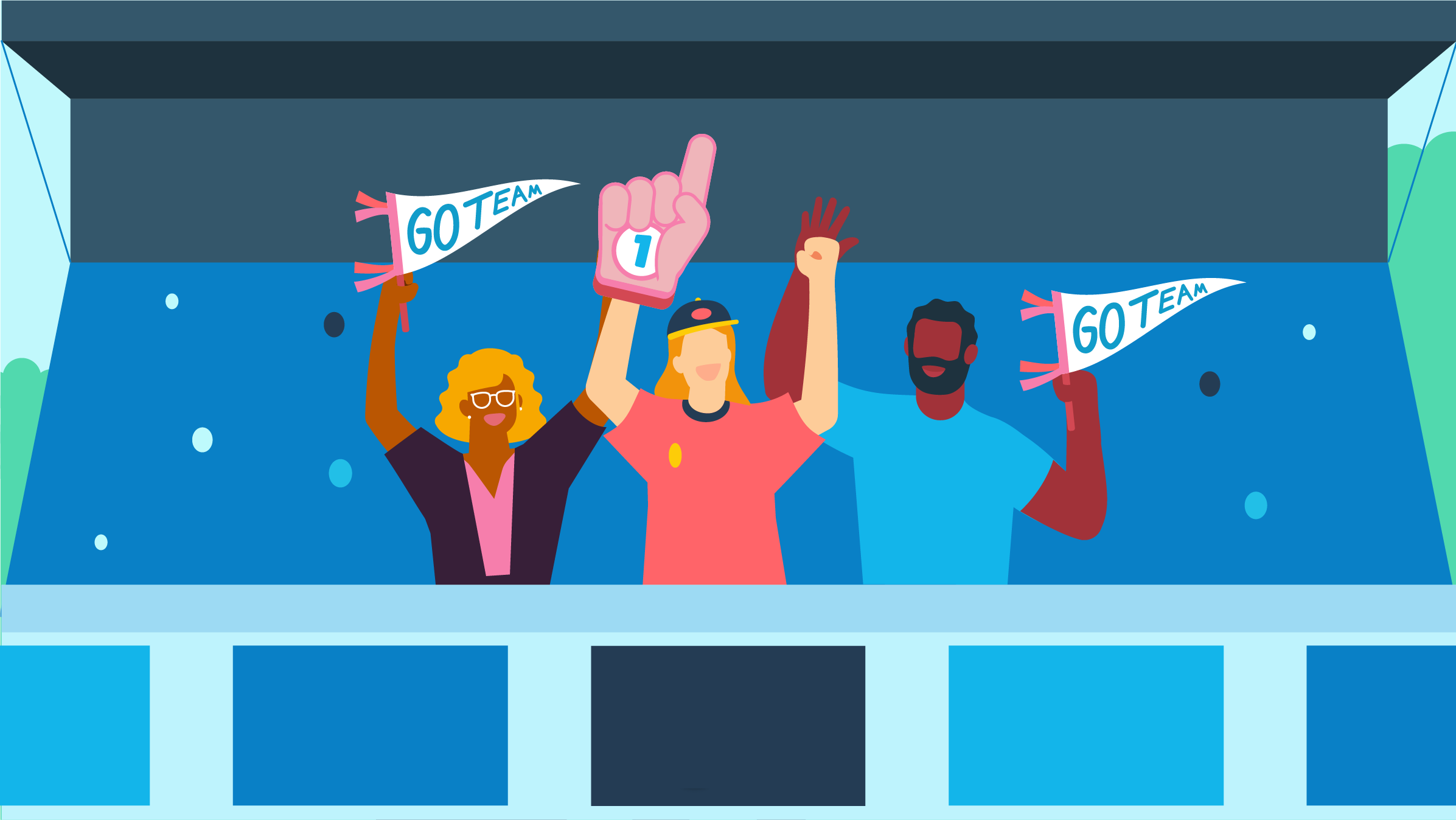 Once the players leave the pitch, fan engagement comes to an end – right?
Wrong. According to Shrey, what you do after fans leave the grounds is essential for keeping them engaged.
"I send an email to fans the next day with a summary of the game and the highlights. We post photos from the game all week, and share fan photos on social media to make sure the match energy is extended by a few days. Then we drum up excitement for the next match, with our brilliantly-designed posters," Shrey shares.
But the team at Lewes FC have a few extra tricks up their sleeves to keep the community engaged. 'Offside Rule' sessions came about because the Lewes' team listened to new fans who were football novices, via the Sisterships network.
Fans are invited to a dynamic range of extra curricular activities – from school assemblies and match day volunteering, to taking care of the community garden.
"Our Offside Rule sessions are for anyone who's new to football," Shrey says. "They're free to attend, and people can ask questions in a space where no one will judge. We also have a community garden inside the stadium set up by one of our players, Bradley. Every week, 30 volunteers come in to work on it. People can engage at different levels to feel it out for themselves, and test their sense of belonging at the club."
10 top tips on football fan engagement
Learn the best tips for engaging fans in your football club, from getting to know your fans, to partnering with local organisations.
Start using Xero for free
Access all Xero features for 30 days, then decide which plan best suits your business.