Xero Pay with Wise – resource hub
Xero Pay with Wise is a simple way to pay multiple bills through Xero. Here are the resources you need to get started.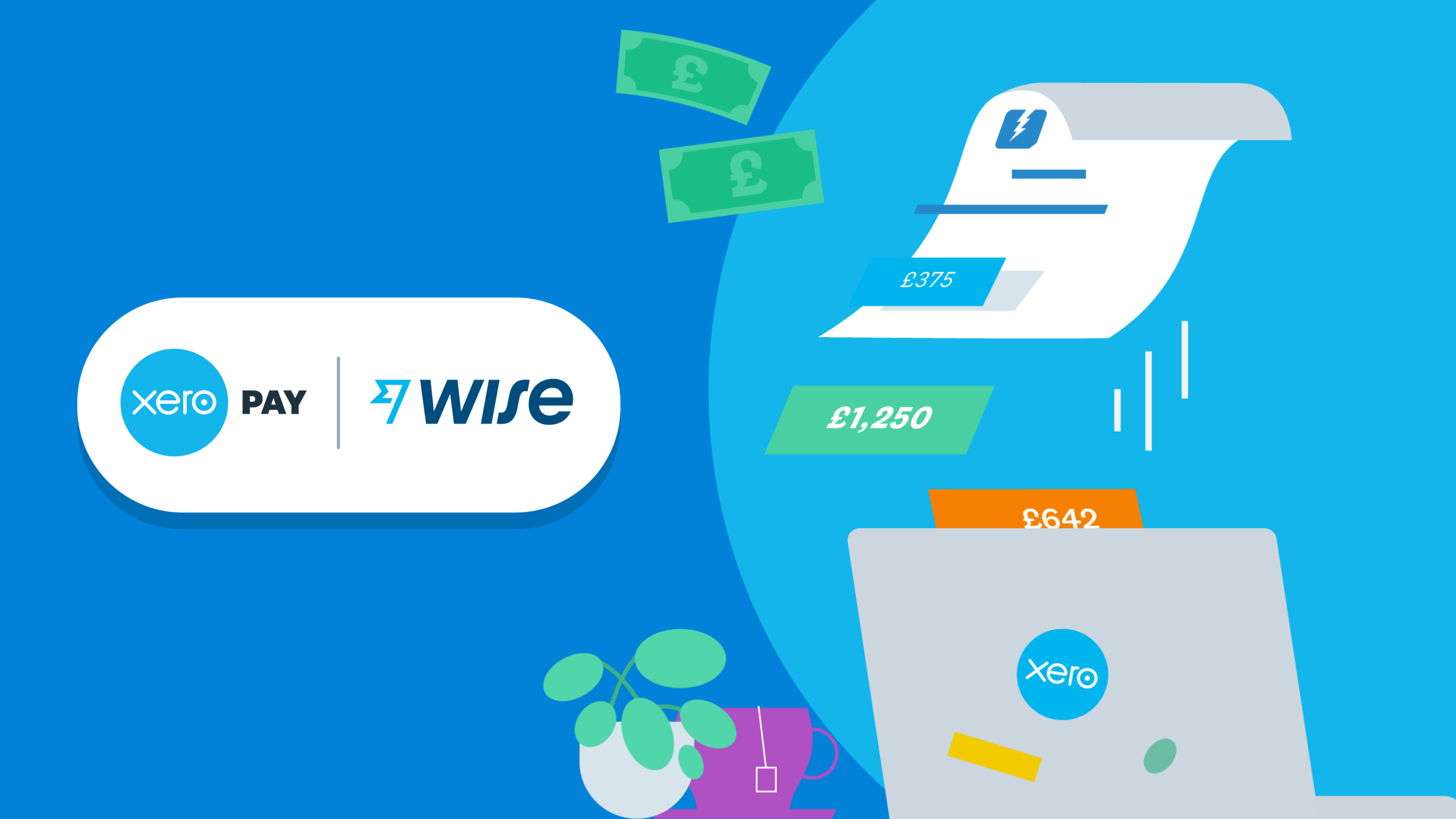 Watch: simplify bill payments webinar
Hosted by a Xero education specialist, our exclusive webinar recording will show you how to use a variety of Xero tools to save time and streamline the process of managing and paying supplier bills.

"Xero Pay with Wise gives us a level of control that wasn't there before."
– Alex Combes, Head of Operations, Ad Valorem Group

Setting up Xero Pay with Wise for your business
Follow our step-by-step instructions on how to add Xero Pay with Wise to your Xero subscription.

Processing your first payment
Our how-to guide will have you up and running in no-time, as we take you through making your first Xero Pay with Wise payment in six steps.

Your Xero Pay with Wise questions answered
Learn more about the benefits of Xero Pay with Wise, how it works, getting started and more, with answers to our frequently asked questions.
Choose a Xero Pay with Wise pricing plan to suit the number of bills you pay each month. Pricing starts from £3 per month, with the first month free*.
*Offer available until 30 June 2023 for customers who add a new Xero Pay with Wise pricing plan to their Xero subscription in the UK. Offer includes the first month of your selected Xero Pay with Wise pricing plan free (not including fees for additional transactions or the fees of your Xero subscription, both of which are chargeable). Your free month commences on the date you sign up for the offer and ends 1 calendar month after your sign up date. Once this period has ended, the standard pricing of Xero Pay with Wise will apply (£3 for 10 transactions/month + 35p per additional transaction, £10 for 40 transactions/month + 25p per additional transaction and £20 for 100 transactions/month + 20p per additional transaction). Xero reserves the right to change its pricing at any time. Offer subject to Xero's offer details.
Start using Xero for free
Access all Xero features for 30 days, then decide which plan best suits your business.