Guide
How to start a thriving transportation business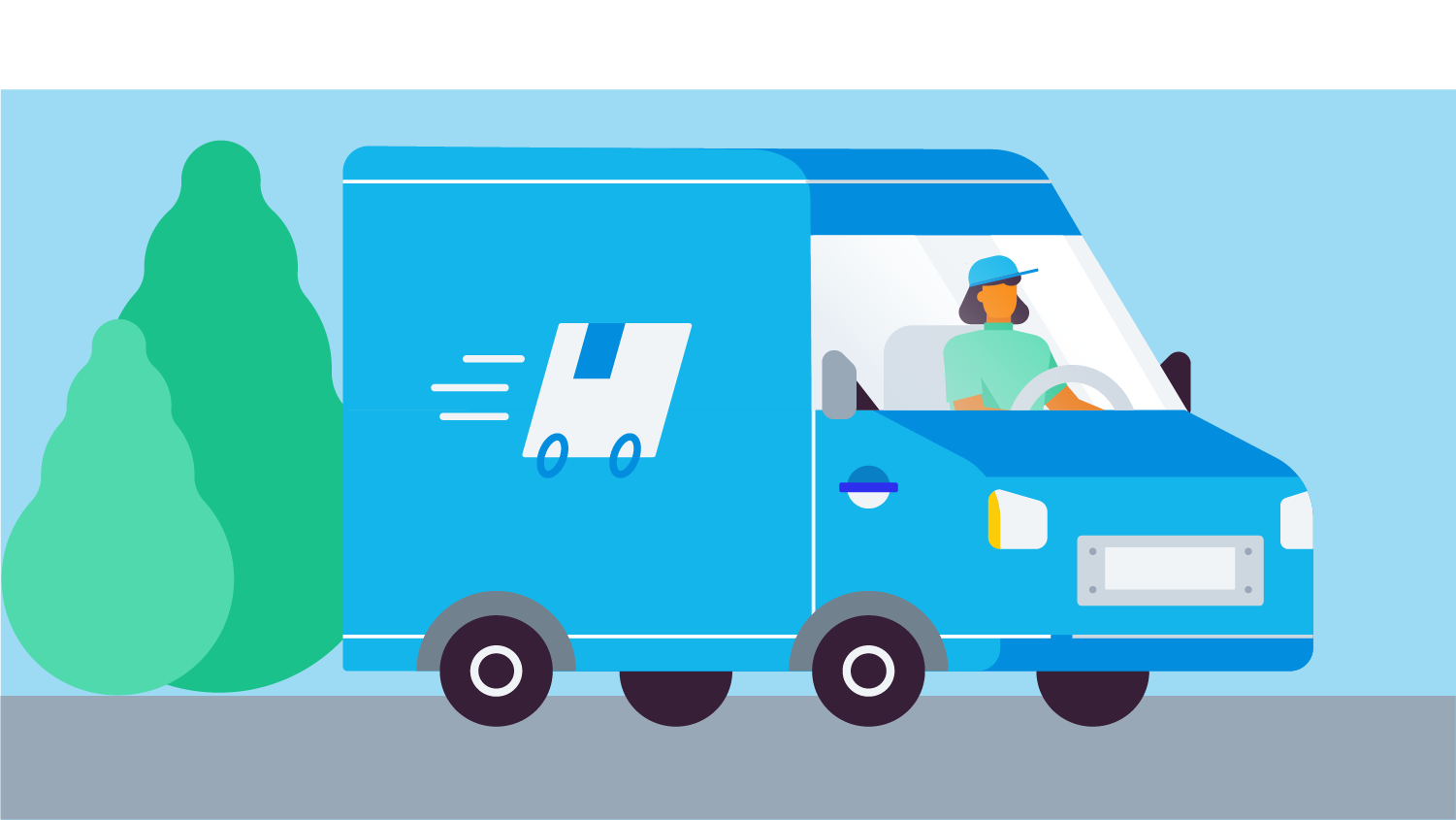 Starting a transportation business doesn't come with a simple recipe for success. But you can pave the way for your own thriving company by stepping through each of the steps below. The transportation industry is popular, but it has complex rules and regulations. Moving goods or people (or both) from one location to another is in high demand, so it can be a worthwhile venture.
Why start a transportation business?
Owning your own transportation business comes with benefits such as flexibility in your work schedule, being your own boss, and the potential for high profits. But it isn't without stress. You'll face important business decisions and could have trouble finding and keeping qualified employees. Due to the cost of vehicles, you're likely to have high startup costs as well.
Types of transportation business
Some transportation services require special licensing, permits, training, or experience. If you already have the qualifications, you might want to open your own business rather than work for someone else. Some types of service to consider are:
Limousine service: Transporting people to special occasions like weddings or proms

Courier services: Transporting packages and documents

Trucking: Transporting goods from one location to another using your own or a leased truck; drivers may need a commercial driver's license (CDL)
Eight steps for starting a transportation business
Regardless of the type of transportation business you decide to start, you'll need to plan extensively. Opening any business is hard work, but with the proper knowledge, you can prepare yourself for the challenges. Follow these eight steps to begin your transportation company journey:
1. Research and develop a solid business plan
Do some introductory market research into transportation services in the area to establish what is needed. See if specialized licensing or permits are required. Also, consider the types of vehicles you'll need. Since most transportation businesses need special-purpose vehicles as opposed to regular cars, you'll need to buy or lease anything you don't already have.
Once your preliminary research is done, you can move onto writing your business plan. Like any business,transportation companies need a business plan. Here are the key sections of a business plans and the things to consider in your planning:
Executive summary: A summary of the entire business plan, capturing its key points.

Company overview: A description that provides an overview of your transportation business.

Industry analysis: An evaluation of the transportation industry as a whole, examining its dynamics and trends.

Customer analysis: A description of your target market, including their characteristics and preferences.

Competitive analysis: An assessment of your competitors in the transportation industry offering similar services.

Marketing plan: A strategic plan outlining how you'll reach and attract your target customers.

Operations plan: A comprehensive outline of your business goals and the specific steps to achieve them.

Management team: Identification of key managers and partners, along with a summary of their qualifications.
Your financial plan requires you to determine your startup costs. Your expenses can vary drastically, depending on which transportation service you offer. But common expenses include a business license, permits and registration, insurance coverage, special purpose vehicle purchase, vehicle maintenance, fuel, tolls, and employee salaries.
2. Choose and set up a legal business structure
Before you can legally register your business, you must decide on a business structure. It is wise to do your research on each type of business entity before choosing one. Each has advantages and disadvantages. Here are common business structures for transportation companies:
Sole proprietorship

: Frequently preferred by single owners for its simplicity in ownership and management. You may work under your own name or file for a DBA (doing business as) if you want to name your company something else.

C corporation: The classic corporate structure. It creates the most separation between the owners (shareholders) and the business, which can help both the business and shareholder protect their assets. If the owners work in the business they are employees, and the business files its own tax return and pays tax separately from the owners.

S corporation:

Similar to a C corporation, an S corporation is a distinct corporate entity and any shareholders who work in the business are employees. However, while this type of entity files its own tax return, the income is reported and taxed on the shareholders' personal tax returns.

Limited liability company (LLC)

: LLCs are a flexible legal structure that provides asset protection for its owners. It can be taxed as any of the entity types listed above, or as a partnership, depending on the number of owners and any tax elections made.
3. Register your business and apply for permits
You'll probably need to register your business name with each state you do business in. Some states let you do this online, but you can register in person or via mail, depending on the state's requirements. You'll need to have a federal employer identification number (EIN) which you can get from the IRS. If you need to collect sales tax or pay employees, you'll need to register with your state and/or local government for each of these, too.
The transportation and logistics industry is regulated by the federal government, so you may need to apply for special federal licenses or permits. The Small Business Administration (SBA) provides information that can help you apply for the correct permits. Additionally, ensuring your employees have the required qualifications is essential. You or your staff might need:
a commercial driver's license (CDL)

commercial vehicle registration

permits and licenses through state and local transportation departments
Your state or city may have specific licensing, permit, or other requirements. For example, vehicles exceeding a specific size must obtain a daily overdimensional vehicles permit in New York City. And in Kansas, most commercial vehicles need a USDOT number. Kansas also requires that the USDOT number be displayed, along with your business name. Check with your state and/or city to see if you need to follow similar guidelines.
4. Set up a business bank account
It is important to set up a business bank account for your transportation company. A separate account keeps your business expenses separate from your personal ones.
With a business bank account, may also open up other opportunities. For example, you could apply for a business credit card, take out a small business loan, and/or establish online methods for accepting payments from customers.
5. Get business insurance
Business insurance is necessary to protect your operations and assets, safeguarding them from risks. The insurance policies you need depend on the type of transportation business you start. When buying cover, read the policy to make sure it covers all regions you do business in. Common insurance policies for transportation companies include:
Liability insurance: Shield yourself against unexpected accidents and protect your customers' property from damages.

Workers' compensation: Cover your workers in the event of job-related accidents or injuries.

Commercial auto insurance: Protect your business from financial losses due to accidents involving your commercial vehicles.

Specialty insurance: Depending upon what state you do business in, you may need additional insurance for your transportation company.
6. Establish clear systems for your small business
Many small businesses have similar growing pains, as a Xero survey of small business startups showed. It's important to have a clear understanding of what it takes to run your business.
After selecting your transportation industry niche, the next crucial step is getting the appropriate vehicles and equipment. The right vehicles are essential. You'll need to consider factors such as the purpose of transportation, distance, weight, terrain, wear and tear, fuel efficiency, and the anticipated demand for your services.
Additionally, you may need specialized equipment tailored to the specific niche, such as packing materials and dollies if you start a moving business.
8. Build your brand and marketing strategy
Part of starting a transportation business is building your brand. People need to know what your business is and what you offer before they can become customers. To begin with, narrow down the options by deciding which transportation services you'll offer, come up with a company name, create a logo, build a website to establish your online presence, and set up a Google business profile.
You'll also need a good marketing strategy to convince your target market that your business is better than that of your competitors. To reach your target market, consider these popular marketing channels:
Facebook, Instagram, TikTok, Twitter (now X) and other social media platforms

Trade shows and networking events

Traditional advertising through business cards and newspaper ads

Word-of-mouth and customer referrals

Digital marketing through newsletters and digital ads
Disclaimer
Xero does not provide accounting, tax, business or legal advice. This guide has been provided for information purposes only. You should consult your own professional advisors for advice directly relating to your business or before taking action in relation to any of the content provided.
Start using Xero for free
Access all Xero features for 30 days, then decide which plan best suits your business.