Guide
Best banks for small businesses
Learn about the best banking options for your small business and get tips on how to make the choice.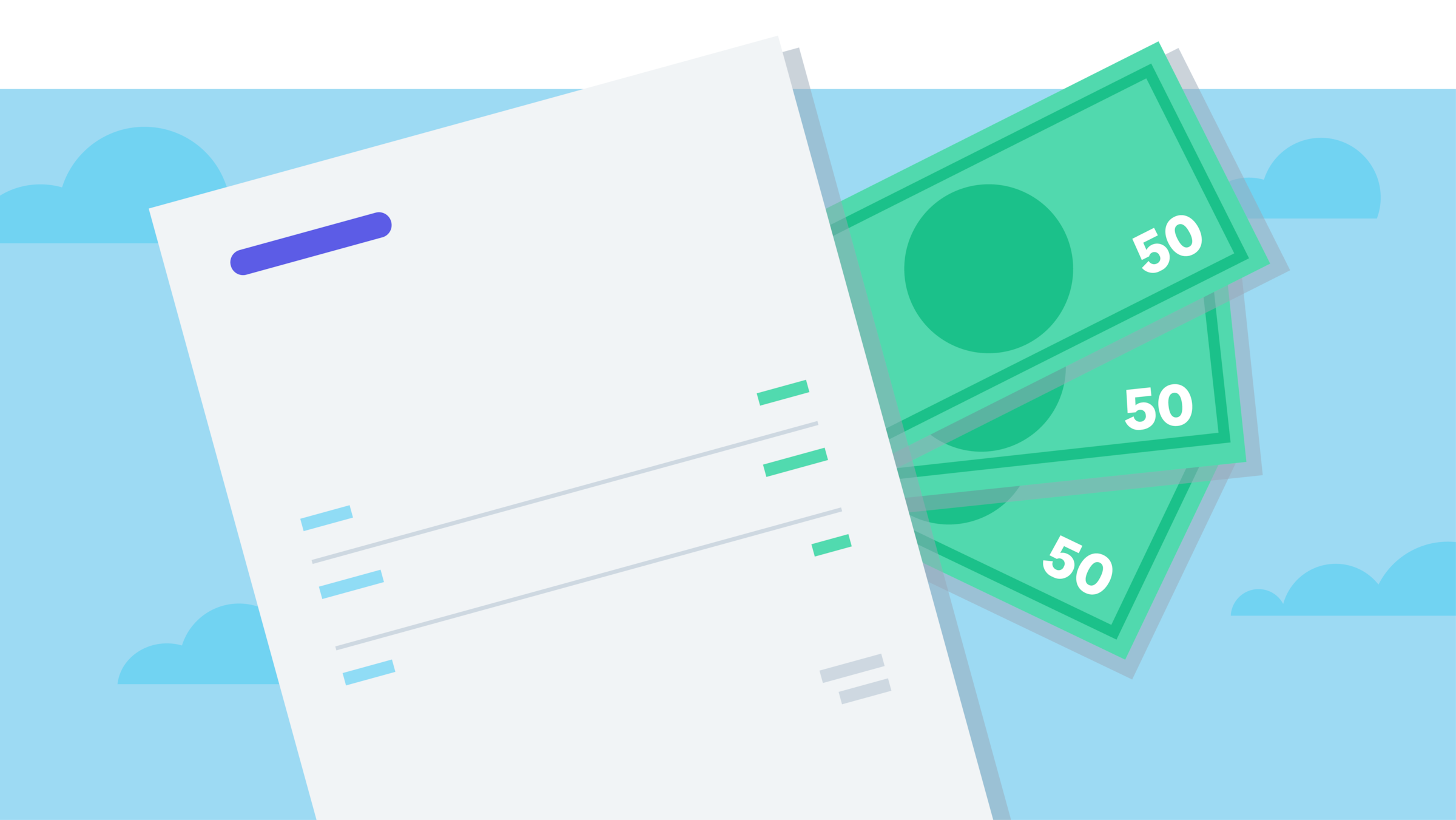 Hunting down the best bank for your small business
To choose the best bank for your small business, you need to understand the strengths of community banks versus big banks, and you need to be clear on your requirements.
Finding the best small business banks
4,000+ banks to choose from
There are more than 4,000 banks in the USA – from massive national brands to community banks that may only operate in a specific region, state or county.
And no, this article isn't going to review them all. However, it will take a look at the four biggest and the 3700 smallest.
Those 3700 are community banks and it's important to consider them because they punch above their weight when it comes to small business banking.
Big banks vs. community banks
The precise definition of a community bank is laid out by the Federal Deposit Insurance Corporation (FDIC) and it's a bit complicated, but the short story is that they're smaller. They have offices in no more than three states and they have less money to lend (though they still have hundreds of millions on offer).
For the record, roughly 90% of banks are community banks. Here's how they stack up:
Big banks are convenient – with lots of branches, ATMs and online services. They're also quick to approve credit card loans, which is often a plus for entrepreneurs who are eager to finance their startup activities.

Community banks are heavily invested in small business – they're a disproportionately large lender to small businesses, and often provide hands-on banking services.
6 things small businesses need to know about community banks
David Walker – a former senior economist with the FDIC, a consultant with the Small Business Administration (SBA), and a professor at Georgetown University – notes that community banks invest more time and energy with their small business clients.
The most recent FDIC Community Banking Study (2020) identified key trends that spell out why a community bank may be the best bank for your small business.
1. They're a big lender to small businesses
Community banks provide over a third (36%) of all small business loans, which is an awful lot when you consider they provide only 15% of lending generally. Community banks are also the lenders behind almost half of SBA-guaranteed loans.
2. They're not afraid of big loans
The FDIC report notes that while big banks provide lots of loans under $100,000, usually via credit cards, community banks "focus on larger loans (above $250,000) that require higher levels of interaction and analysis." The report also notes that in the world of SBA-guaranteed loans, "a majority of the loans from community banks are for amounts greater than $1 million."
3. They're a big backer of commercial real estate
Community banks also play an oversized role in financing commercial real estate. They provide 30% of commercial real estate loans across the USA, and up to two-thirds of these loans are in rural and small metropolitan areas.
4. They invest time with small businesses
The FDIC report explains that "community banks focus on building relationships with small business owners and tend to make loans that require more interaction with the borrower. By contrast, non-community banks tend to use a scoring model that requires little interaction with customers."
5. They anticipate problems and persevere through them
Walker says that community banks use their familiarity with local business to preempt clients' needs. "They often know why you're calling before they answer the phone, because they'll know a business of your type, in your region, in the current season might be experiencing cash flow difficulties, for example."
He added that community banks may also be more inclined to persevere with customers who are experiencing financial difficulties. "They will make case by case decisions based on the specifics of your situation, which can be very useful for businesses that are experiencing temporary difficulties."
6. Their tech capabilities are growing
Community banks are traditionally followers in the technology space but a conference of state bank supervisors survey found that most offer, or plan to offer, mobile banking (98%), electronic bill payment (90%), remote deposits by photographing checks (96%), and online loan applications (70%).
Reviewing the 4 biggest banks
While big banks don't provide the same level of attention or personalization, their scale brings other advantages. Their branch networks are vast, they offer lots of technology tools, and they can quickly assess and approve credit applications.
Fees – electronic transactions are mostly free but you may be charged fees if your business account balance drops below a certain limit.

Tech – offers online and mobile banking, merchant services to process electronic payments, and they integrate with accounting software to speed up business bookkeeping.

Extras – Chase allows you to open an account with no deposit and they provide rewards on credit card transactions.
Fees – you'll be charged for most transactions but they provide good value on cash deposits. Keep an eye on their overdraft fees.

Tech – they offer online and mobile banking with tools to help with cash flow management. They also provide merchant services to process electronic payments and they integrate with accounting software.

Extras – Bank of America offers multiple types of business bank accounts depending on your needs and they have a rewards scheme for business customers.
Fees – you'll get a limited number of free transactions and they generally pay low interest on savings accounts.

Tech – they offer a dedicated mobile banking app, they provide merchant services for processing electronic payments, and they integrate with accounting software.

Extras – Citibank offers four business checking accounts and custom support for businesses in

certain industries

. They also have an extensive ATM network.
Fees – they regularly waive monthly fees but overdrafts can be costly and they pay low interest rates on savings accounts.

Tech – they offer a mobile banking app, provide merchant services for processing electronic payments, and they integrate with accounting software for easier bookkeeping.

Extras – Well Fargo offers three types of business checking accounts plus add-on services in areas like payroll and taxes.
How to choose the best small business bank for you
When choosing a bank for your small business, it's tempting to stick with the known quantity that handles your personal banking. Avoid taking that shortcut if you can. There are many significant ways in which banks differ and your choice could have a big effect on how you do business.
To choose the best small business bank for your needs, it first helps to know your needs really well.
Determine your banking needs
You might need in-person banking because you do lots of cash sales. Or you might need tech integrations because you're online. List your needs and pick a bank with the right strengths.
Evaluate fees and charges
Figure out which services you use regularly and choose a bank that offers lower fees for those services (and ask which fees can be waived). Banks typically charge monthly fees, transaction fees, cash deposit fees, merchant service fees and out-of-network ATM fees so watch them all.
Consider how much support you need
If you'll be borrowing or you have other custom needs, look for a small business bank that will give you facetime with a manager.
Make sure your bank offers the technology you need. It can change the way you accept payments, apply for loans, keep your books, and manage finances.
Don't forget about interest
Banks offer interest on business savings accounts but it can vary a lot. That will matter if you leave surplus cash in your account.
Get recommendations and read reviews
Research banks on your shortlist and talk to other business owners. Checking customer reviews can also be helpful, as many customers stay with banks for a long time.
Some businesses choose to bank with more than one provider. Although this can create extra costs, it also allows businesses to combine the strengths of certain banks. It may be one way to access all the financial and banking services you need if you can't find them all in a single place.
What is the best bank for your small business?
The banking market is big and competitive and you have lots of choices. Do some research to establish your needs before you go shopping. Make sure you look not just at the big brands, but at the community banks that serve your region. They will understand your market and can become an important partner in your business. And if it makes sense, consider how you can combine banks to get the full range of services you need.
Start using Xero for free
Access all Xero features for 30 days, then decide which plan best suits your business.