Take the hassle out of

1099 filing
Xero helps you prepare 1099s for e-filing. View and customize reports, then file 1099s online using a connected app.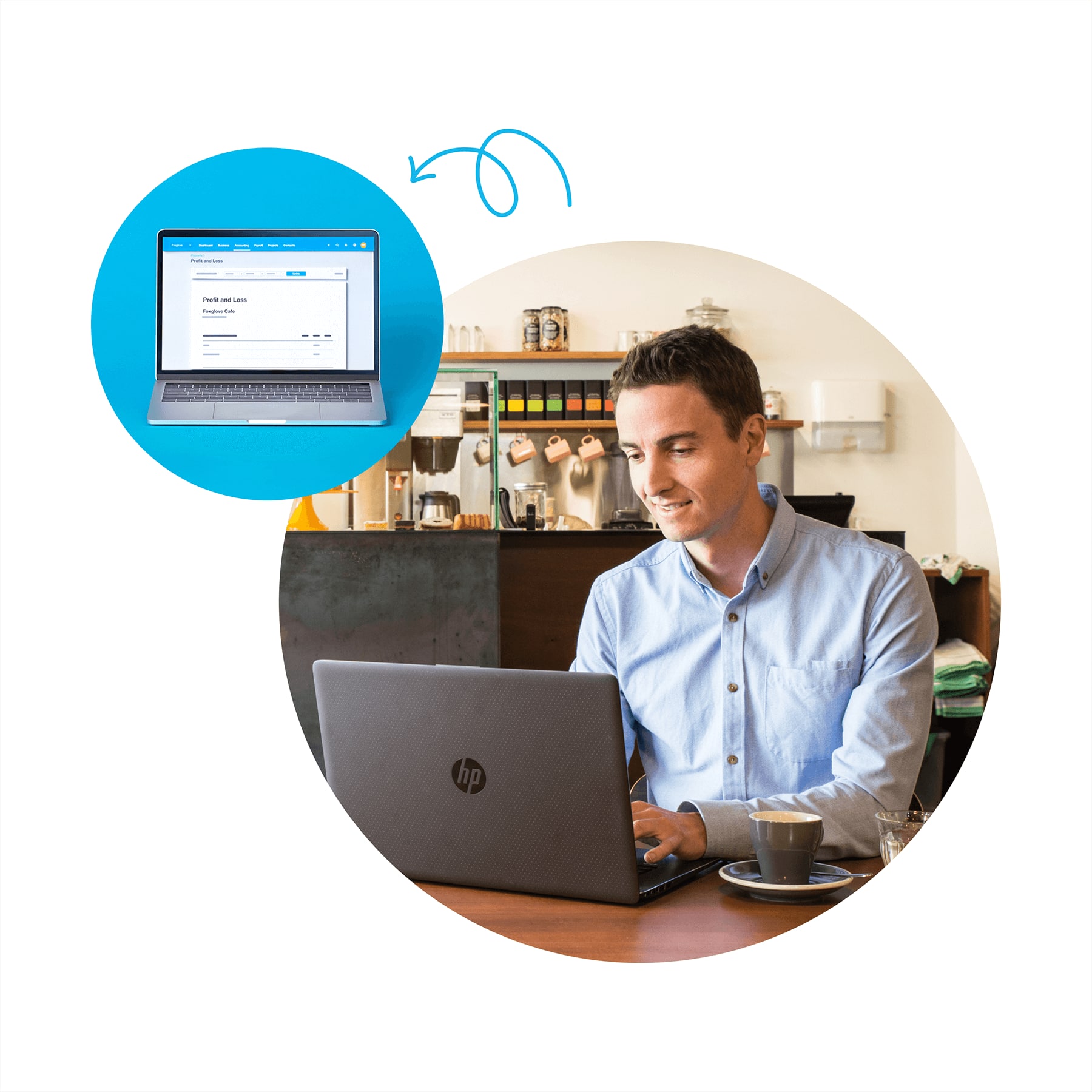 Manage your 1099 contacts in one place
Manage your 1099 contacts in one place, and update contact details including business type. Easily add contacts to the 1099 default contact group with the tick of a box.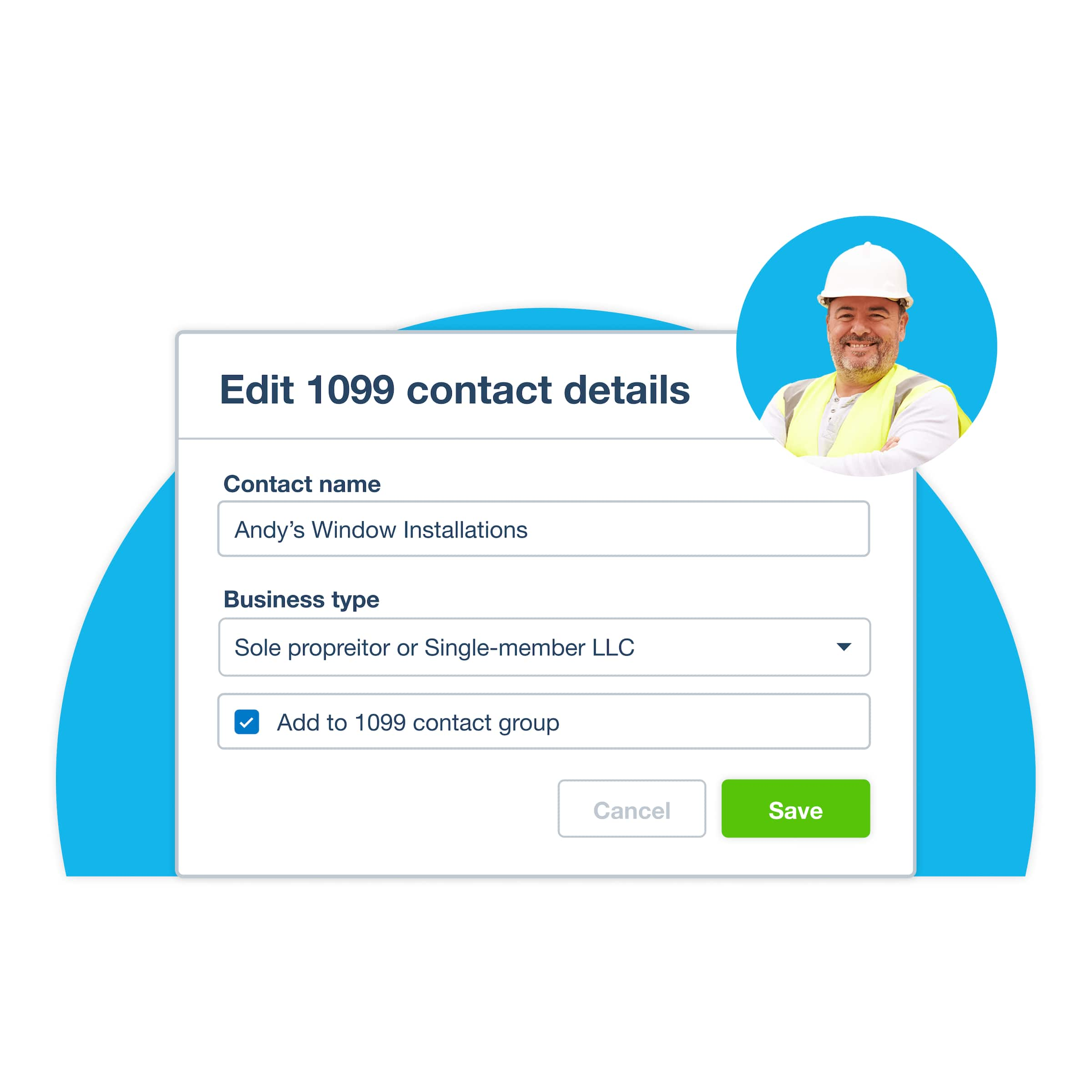 Prepare 1099 reports
Create, view and manage 1099 reports. Set up rules to report payments on 1099-NEC and 1099-MISC forms. View transactions that match your rules, and see a summary of contacts and payments in reports.
Review and fine tune reports
Edit contractor details from the 1099 report and review their transactions. You'll know about missing contact details before filing. Transactions below the $600 payment threshold are excluded.*
File and complete 1099 forms
Use the friendly due-date reminders so forms are filed before IRS deadlines. File 1099s through one of the e-filing apps that connects to Xero, or export your reports as CSV files.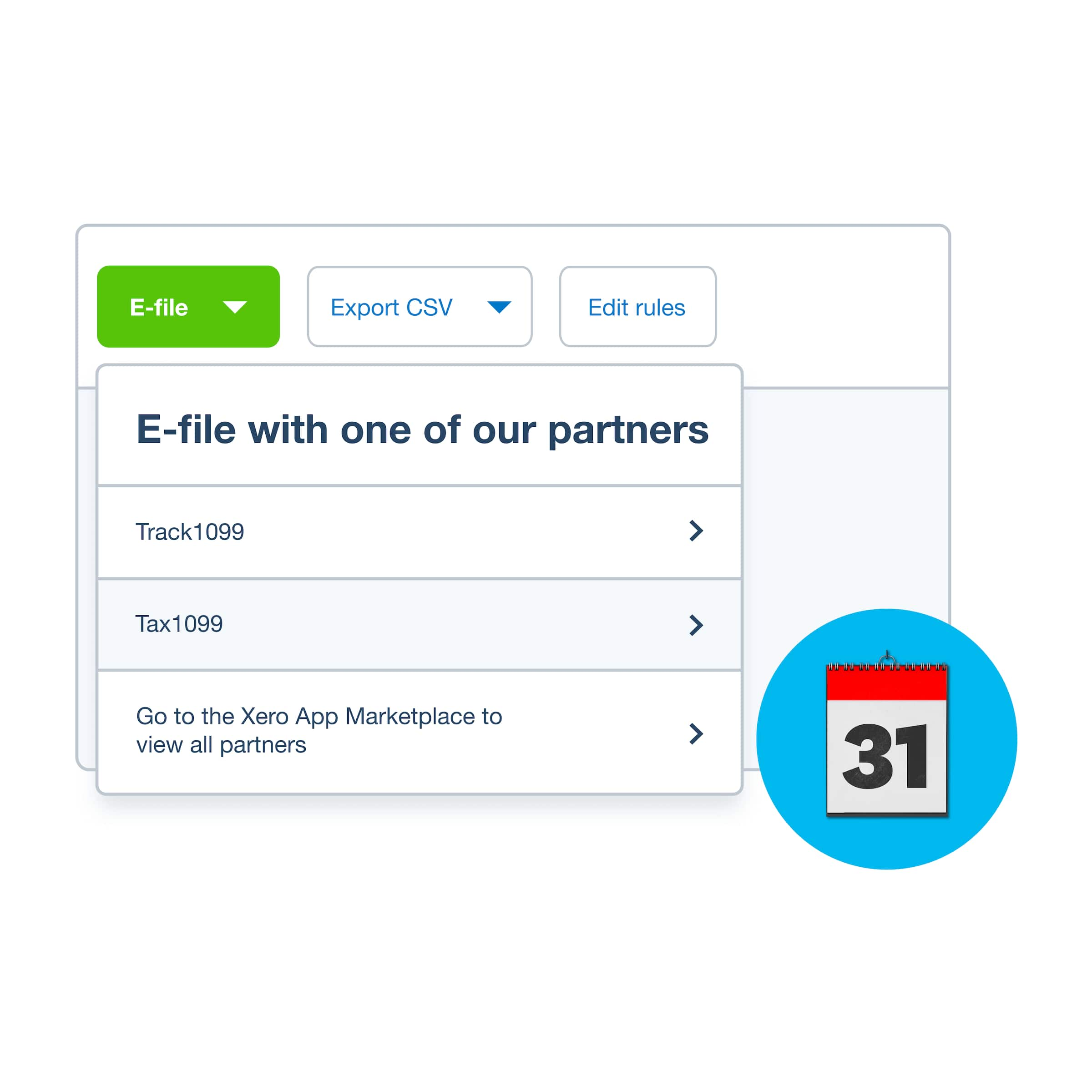 Start using Xero for free
Access all Xero features for 30 days, then decide which plan best suits your business.