Taking the hassle out of 1099
Make 1099 reporting easier with Xero. View 1099 transactions, customize reports, and file 1099s.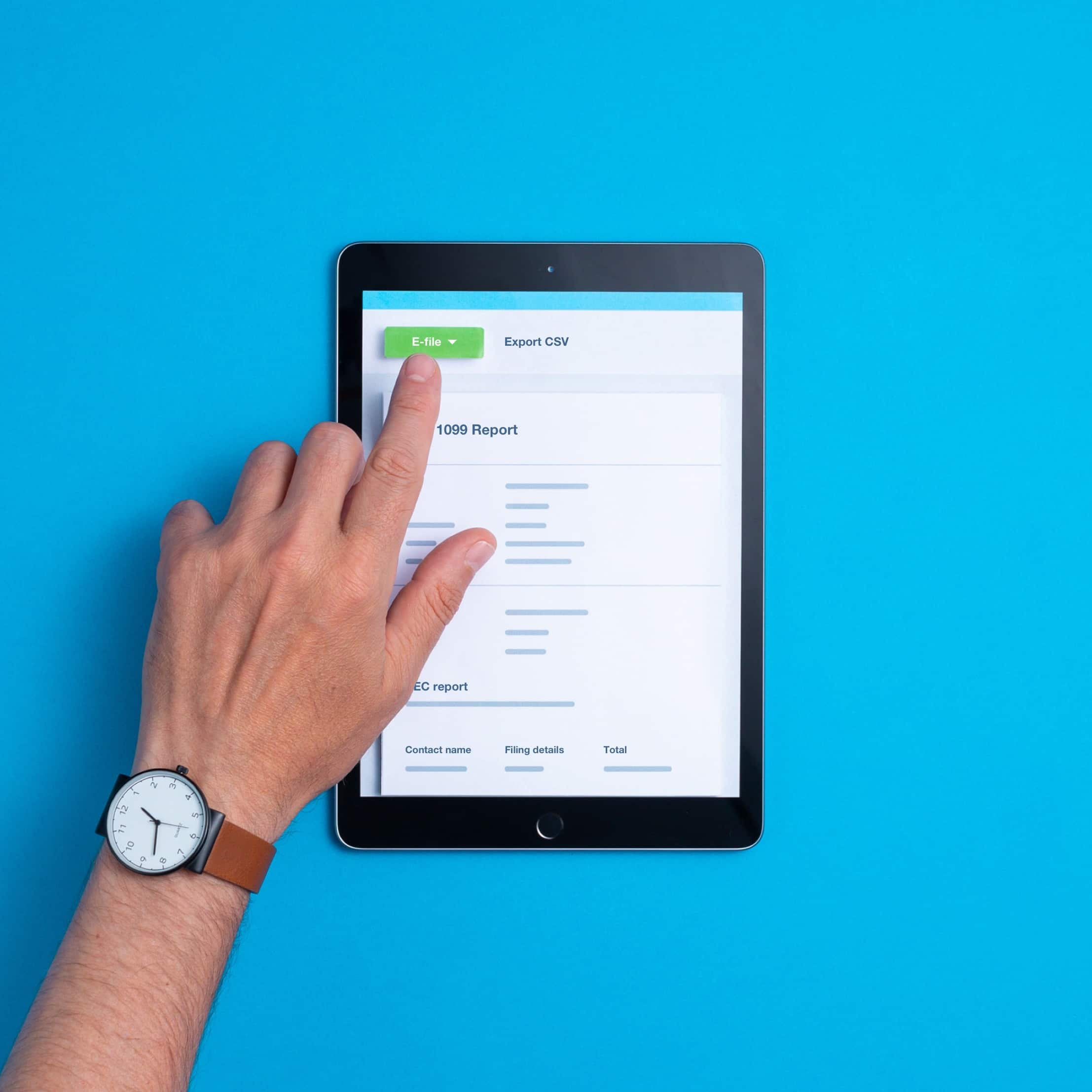 Manage contacts
Set up contractors in Xero.
Prepare reports
Create, view and manage reports.
Review and fine tune
Make changes as and when you need.
File and complete
Easily file your 1099 forms using your preferred method.
Manage contacts
Identify, group, and pay contractors.
Use the account transactions report to identify contacts who need a 1099

Group 1099 contacts to view and manage them in one place

Easily pay contractors throughout the year
Prepare reports
Set up rules and generate MISC and NEC reports.
Set up customized rules to report payments on 1099-NEC & 1099-MISC forms

View transactions that match your rules

See a summary of contacts and payments on your reports
Review and fine tune
Correct reports and make adjustments where needed.
Edit contractor's details from the 1099 report and review their transactions

Xero lets you know of any missing contact details to fill in before filing

Transactions below IRS thresholds are automatically excluded*
File and complete
E-file with an app partner or export your reports.
Use our friendly due date reminders so forms are filed before IRS deadlines

File through one of our e-filing app partners

Alternatively, export your reports as a CSV
More about 1099
We'll exclude any transactions that don't meet IRS requirements for payment thresholds, as well as credit card transactions. You can also choose to remove any other transactions from your report, such as debit card or third party payments. Don't worry, you'll still have visibility into any transactions we've excluded from your report.

There's lots to know about 1099 forms, including deadlines, filing and who requires them. Click below to learn more.

Learn more about 1099-NEC

Learn how to manage 1099 contacts, create rules, and complete your forms with Xero.

Learn more
Start using Xero for free
Access all Xero features for 30 days, then decide which plan best suits your business.
Safe and secure

Cancel any time

24/7 online support
Xero became a really

critical tool

for us as we took on more staff.