Making Tax Digital for

Small Businesses
Explore our small business guides, articles and webinars covering everything you need to know about Making Tax Digital (MTD) for VAT.
Making Tax Digital for VAT Explained
Making Tax Digital for VAT: FAQs

We answer your questions about MTD for VAT, from the impact of Brexit on MTD to the importance of choosing the right software.

MTD for VAT FAQs

What does MTD mean for business owners?

We explore what MTD means for business owners, including the practicalities of digital record keeping and how to file an MTD for VAT return.

Making Tax Digital for businesses

Making Tax Digital 'Jargon Buster'

We've compiled a helpful list of common Making Tax Digital buzzwords to help you understand MTD and navigate the world of digital tax.

MTD jargon buster
A Closer Look at MTD for Small Businesses
Small business guide to Making Tax Digital

Our comprehensive guide covers topics such as MTD requirements, exemptions, penalties, and finding MTD compatible software.

Read our small business guide to MTD

Understanding MTD 'digital links'

'Digital links' play a vital role in submitting MTD-compliant VAT returns to HMRC. Our guide explores what this means in practical terms.

Read our guide to MTD 'digital links'

A guide to Making Tax Digital penalties

You may be wondering how HMRC's new Making Tax Digital penalty system works. Here's a quick exploration of MTD penalties.

Read our guide to MTD penalties
Making Tax Digital Video Series
Our MTD for VAT video series includes answers to your most common questions on how to comply with the new legislation.
Watch the full playlist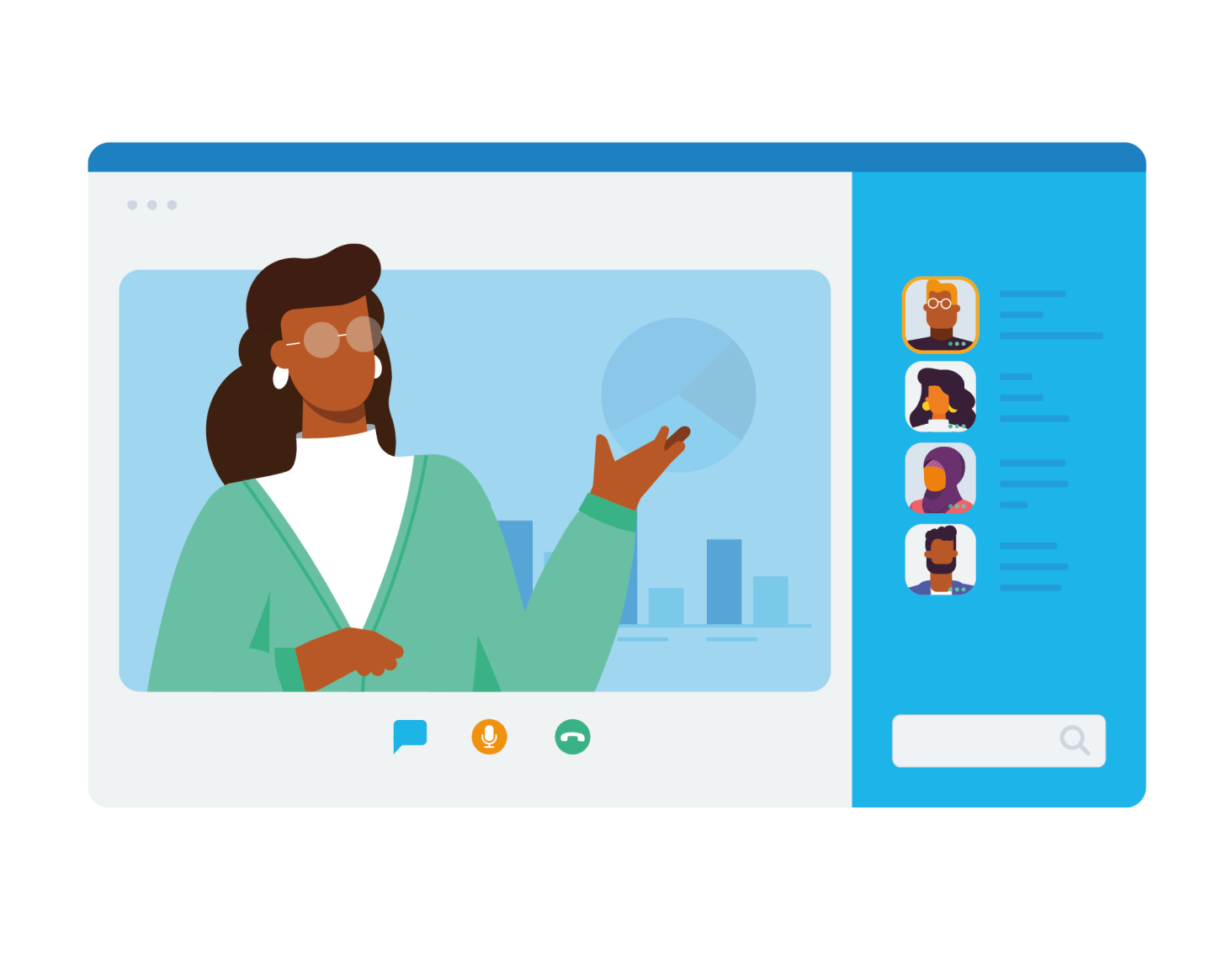 A quick look at Making Tax Digital
These infographics have been designed to help you understand MTD in practical terms, covering deadlines, compliance, and how to prepare.
Making Tax Digital for VAT at a glance
This one-pager communicates key updates to bear in mind when preparing your business for Making Tax Digital.
Understanding MTD deadlines
Here's a handy guide for business owners, looking at all the key dates and deadlines to bear in mind for MTD.
Making Tax Digital 'cheat sheet'
Our MTD 'cheat sheet' will help you understand exactly what you need to do to comply with MTD for VAT.
I'm able to quote for new opportunities, invoice clients and ensure I've paid my taxes seamlessly whilst staying compliant with the government's Making Tax Digital rules.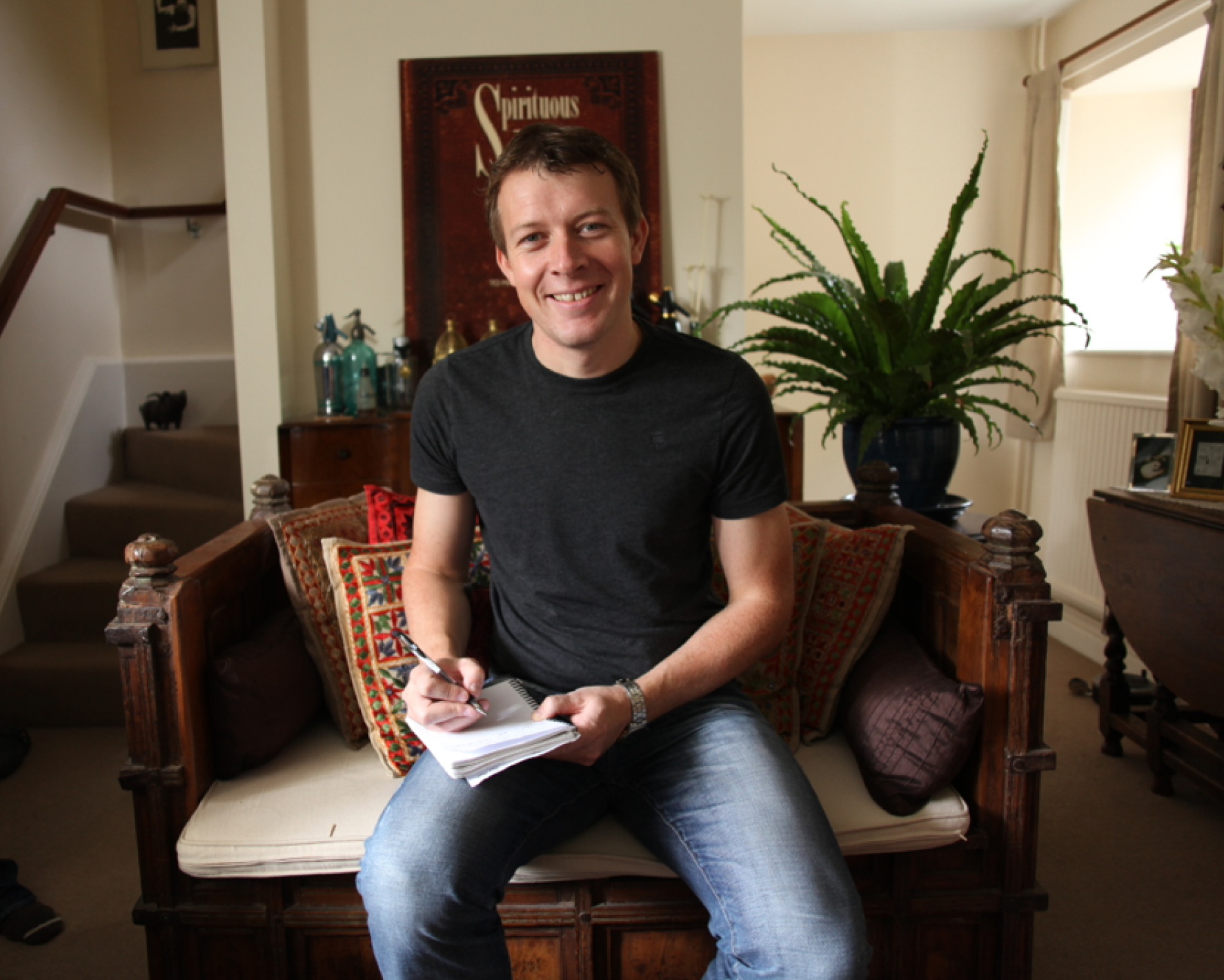 Making Tax Digital by Industry
Using Xero for Making Tax Digital
Xero is MTD compliant, HMRC-recognised, and comes with additional features to make running your business and managing your finances a dream.
Learn more about using Xero for MTD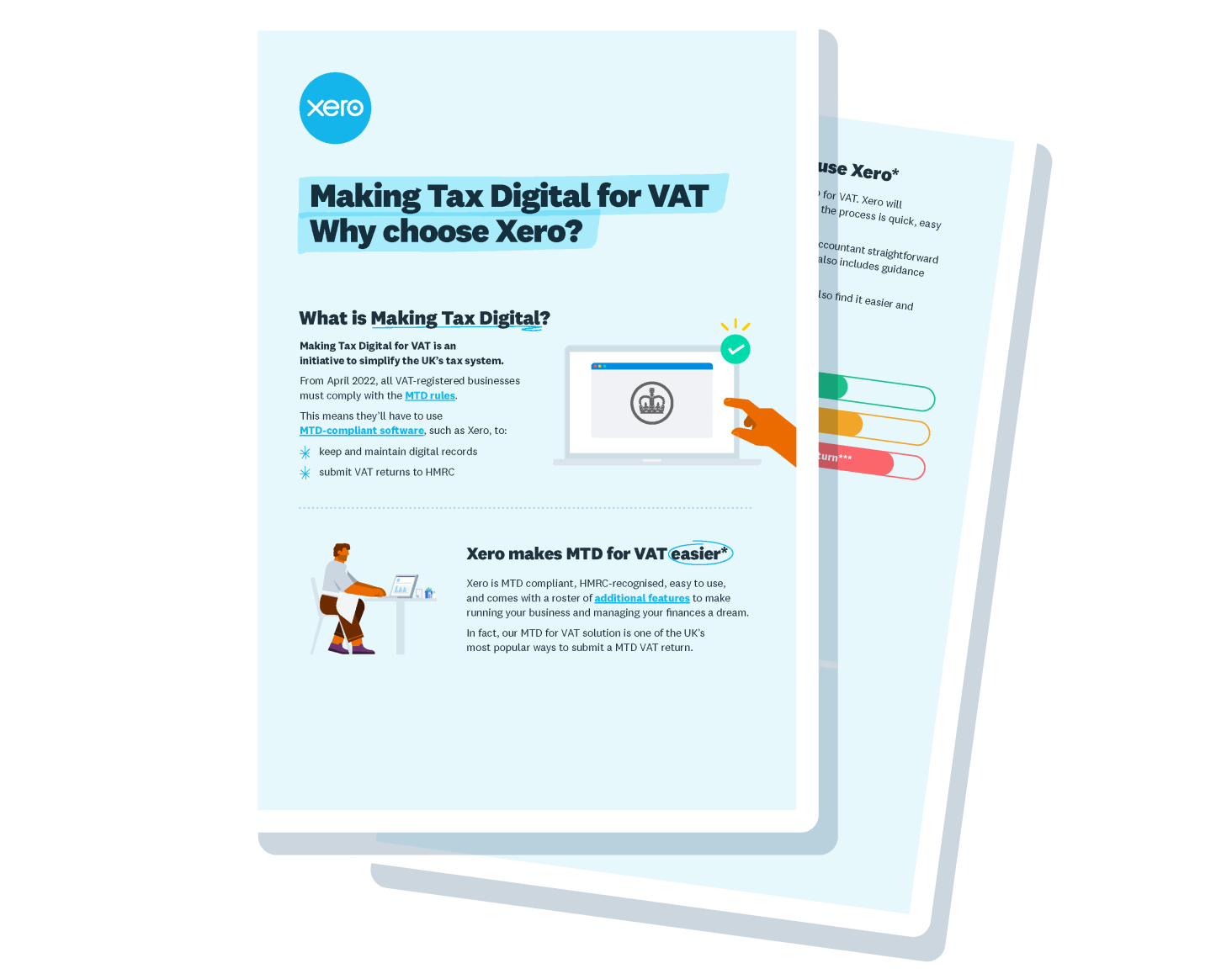 Making Tax Digital Webinars
Making Tax Digital for VAT made easy with Xero

Our webinar explores what MTD for VAT means for you and how you can use Xero software to submit your VAT returns.

Watch our on-demand webinar

The basics of using Xero for business

Join our weekly webinar to learn more about the key features of Xero accounting software, including how to file an MTD VAT return with HMRC.

Register for our basics webinar

Get your business ready for MTD for VAT

Complete all three of our MTD for VAT webinars to set up your business on Xero and experience the benefits of digital workflows.

Register for our VAT webinars
Your Making Tax Digital questions answered
Start using Xero for free
Access all Xero features for 30 days, then decide which plan best suits your business.
Safe and secure

Cancel any time

24/7 online support