Get the most from your partnership with Xero
Welcome to the Xero partner hub, where you can explore content and resources to help you get the most out of your partnership with Xero.
Learn more about the benefits of Xero for your clients

Explore features and tools for your practice

Read more about all the ways Xero supports its partners
Get your practice up

and running
Market your accounting or bookkeeping practice

Our list of resources and checklists will help you advertise your practice and introduce Xero to existing and potential clients.

Check out our helpful marketing resources

Accountant and bookkeeper guides

Discover our guides on building a successful practice and articles covering everything from value-based pricing to hiring remote workers.

Download our guides and articles
Xero for

your practice
Get set up on Xero, find out where to go to get support, and learn more about how Xero can help you run your practice.
Getting set up on Xero is easy. Check out our webinars and support content to help your practice get the most from Xero.

Explore Xero's support and education services to help set your practice up for success and start your digital journey.

Our practice tools help run your practice more efficiently, enabling you to make a difference to your client's business.
Meet

Xero partners
Hear Xero partners talk about how Xero has supported them with practice management and growth.
Watch our partners' stories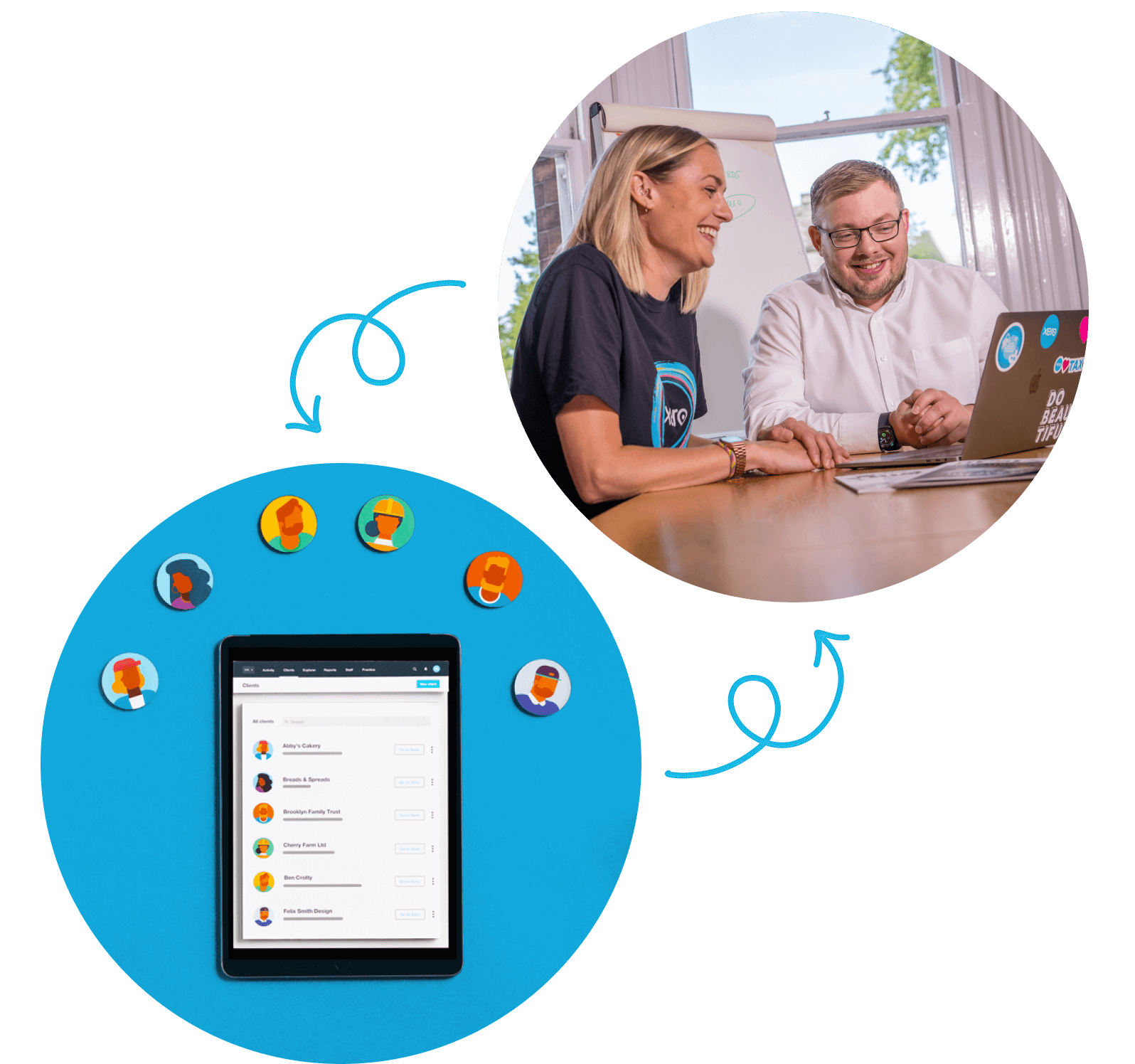 By collaborating within Xero, you and your clients will be more productive, more efficient, and more profitable.
Discover why Xero is right for your clients
Find out how to talk confidently about Xero's key features and the benefits of Xero for your clients.
Introduce Xero to your clients
Download co-branded resources, presentations, and guides to promote cloud accounting and Xero to clients.
Understanding Xero plans

Learn more about what Xero features your client needs to use, then choose the monthly pricing plan that suits them.

Explore pricing plans

Choose between business or partner edition subscriptions

The plan you choose determines your client's access to Xero features. Find out more about simpler plans for clients with limited needs.

Learn more

Grow with the Xero partner programme

The partner programme is a points-based system. The more points you earn, the more benefits you get. Earn discounts as a bronze partner.

Find out more
Setting up a client and using Xero
For everything you need to know about adding a client to Xero or creating a Xero org for your client, have a look at this Xero Central help article

Setting up and managing clients

It's easy to add new clients or convert old clients to Xero. Migrate Sage or QuickBooks clients quickly and easily through movemybooks.co.uk and we'll cover the cost. If you're migrating a large number of clients, our partner consulting team will be happy to advise and assist. You can use our conversion toolbox which lets you set up your clients' new Xero organisations. You can import a range of data including your clients' charts of accounts, conversion balances and contacts.

See how to convert clients using the conversion toolbox

We also offer a range of resources to help you get your clients using Xero properly. Check out this video series on YouTube which will help your clients set up their Xero organisation quickly, easily and correctly. The videos show them how to get going with Xero's core features, so they can make the most of Xero from the beginning.

Explore the video series
Get in touch
Our team of friendly Xero experts can help – any hour of the day. Get in touch through Xero Central or email partnerteam@xero.com