How Lewes FC is building a financially sustainable club with Xero
With the help of Xero accounting software, Lewes is cultivating a football club with financial sustainability that works for everyone. Here's the story so far.

How Lewes FC is building a financially sustainable club with Xero
Whether it's becoming the first gender-equal club for men and women, taking a stance on anti-gambling, or community clubs dedicated to local needs, Lewes sets the standard for a new era of fair, fan-focused football.
And this desire to do better doesn't end on the pitch. The financial aspects of running a football club can be complex, and time-consuming. Many grassroots football teams fail to balance the books, and plugging the gaps in cash flow isn't always possible. But with the help of Xero accounting software, Lewes is cultivating a club with financial sustainability that works for everyone. Here's the story so far.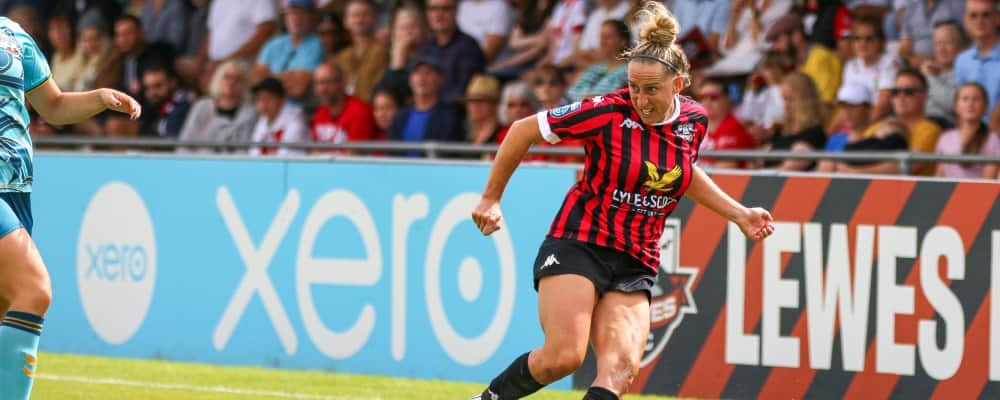 Every week, fans turn up for 90 minutes of football. What they don't see is the hours of labour that make every match possible.
"It's like putting on a theatre show 40 times a year", Biram Desai, Financial Controller at Lewes FC explains. "There's someone who makes sure kits are hung up in the changing room, there are stewards handling security, and the bar needs to be fully stocked and staffed before the fans arrive. There's an army of things that need to happen every home game."
Football clubs share many of the same financial responsibilities as most businesses. Day-to-day, there's payroll, paying suppliers, invoicing, managing cash flow, as well preparing for VAT returns, PAYE, and grant applications.
But income and expenditure come from all directions. Fans can pre-book tickets online, or choose to pay cash on the day. Lewes has cashless catering, so there are lots of online systems operating around the pitch on match day. The club recently announced a partnership with SumUp that will give fans more ways to pay at the pitchside. All of this makes recording, reporting, and analysing transactions a herculean task.
Biram Desai joined Lewes FC as Financial Controller at the beginning of 2021. At the time, Lewes didn't have an accounting system in place, and financial decisions were made based on what was in the bank account at any given moment. The club lacked an accurate budget, and there was no real understanding of the running costs.
"We'd export the bank account and then try and figure out which invoices went with it, which takes so much time," Biram explains. "This also made the auditor's job much harder. It was very difficult for them to assess whether the VAT returns were for the right amount."
As a result, important questions about the club's financial standpoint often went unanswered. "There was no information about whether it was profitable to run on the bar, or whether we made any money on matchday. When it came to the bigger questions – like can we afford to buy a new player? – these decisions were based on judgements on the day, rather than quality financial data."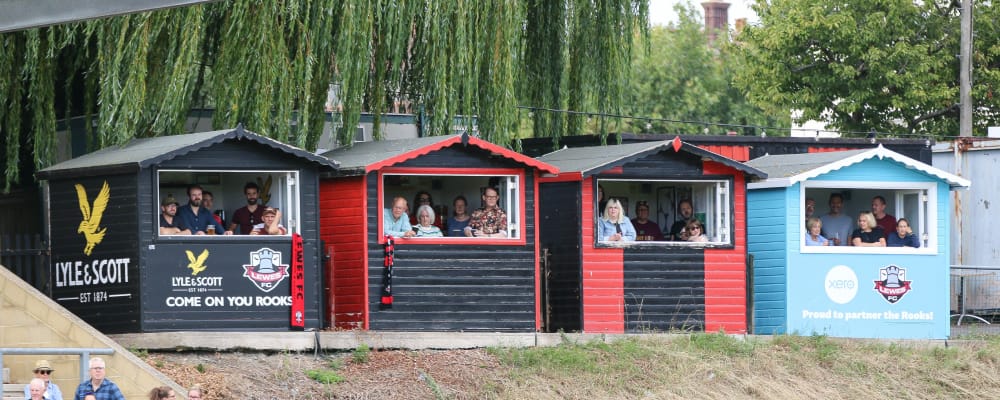 The team at Lewes FC needed a better way to manage their finances that didn't rely on spreadsheets prone to error. They were looking for a software solution that was adaptable, scalable, and hosted all of the club's income and expenditure in one centralised space.
"Our auditors are accredited Xero partners, and they recommended using the software for our accounting," Biram shares. "I'm not an IT or systems guy, but I was able to set Xero up from scratch. It was really easy – nothing like the accounting systems from 20 years ago."
High Performance Football

Full Financial Sustainability

Impact on Fans and the Community
Each pillar has its cost centres, which can add complexity to financial operations if there isn't a system in place.
Biram tells us: "We have lots of online systems in place for our fans. So for example, if fans buy tickets in advance, they'll pay through PayPal and Stripe. Those platforms can be pulled into Xero and we can get quite a lot of important data from it, for instance, how many adults, children, and concessions by tickets and season tickets."
As a fan-owned club, understanding the people behind the payments is essential for the Lewes team. To deliver as much fan engagement as possible, the Lewes team relies on software and tools (such as the mobile app for fans) to help them deliver great experiences. Centralising the information from all of these platforms in Xero means the club can make decisions driven by data and rooted in fairer football.
"Visibility is everything," Biram says. "Now that we use Xero, we can see and understand what's happening in the club at any given time."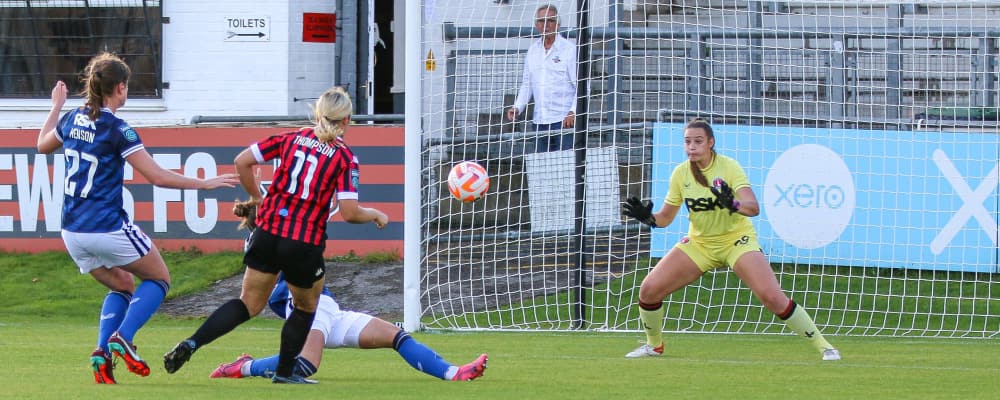 Football runs season to season – a bit like the tax year. So it's essential that the Lewes management team can plan not just for the next month, but for the next 12.
"What you don't want is any surprises six months down the line," Biram explains. "For example, the manager needs to know how much they can spend on players for the whole season. It's no good getting three months in, having spent the majority of the budget. Players need to know they'll be financially secure for the full season."
Since adopting Xero, the team at Lewes has been able to give players certainty and confidence that they'll be well looked after for the season. In return, this helps the club attract and retain top talent.
Without financial sustainability and visibility, clubs can fall behind on their obligations and jeopardise cash flow. Difficulties spiral, where clubs are unable to pay suppliers until they've generated more income. It's difficult to maintain motivation and keep staff morale up. And this insecurity soon finds its way onto the pitch.
Using Xero, Biram can calculate profit and loss, create cash flow forecasts, and compile reports that make it easier to spend and invest effectively. Running a successful football club demands that the management team has financial confidence – the assurance that the money exists for important strategic decisions to be made.
"Using Xero, we can tell the manager exactly how much money they have for players at the start of the season," Biram shares. This knowledge is especially useful for making major financial decisions – such as buying players in an upcoming transfer window or investing in new equipment. This was the case when the team was exploring funding options for a new pitch.
"We got a grant for a new Premier League-level hybrid carpet pitch, which is quite unusual for a grassroots club. Using Xero we were able to gather together all of the financial information to fill out the grant application. Which is something that would have taken ages to produce without it."
Access to accurate financial data has been empowering for Lewes FC. Over the past year, wage inflation has driven higher staffing costs and sparked conversations about what's affordable. By consistently tracking club income and expenditure, the team can enter discussions with suppliers and negotiate more strategically, based on reliable financial information.
What's more, interactions with external stakeholders have been made much easier too: "We can share information with the Barclays Women's Championship and Isthmian Premier league so quickly and easily," Biram says. "The data is readily available, which means we can be efficient with submissions."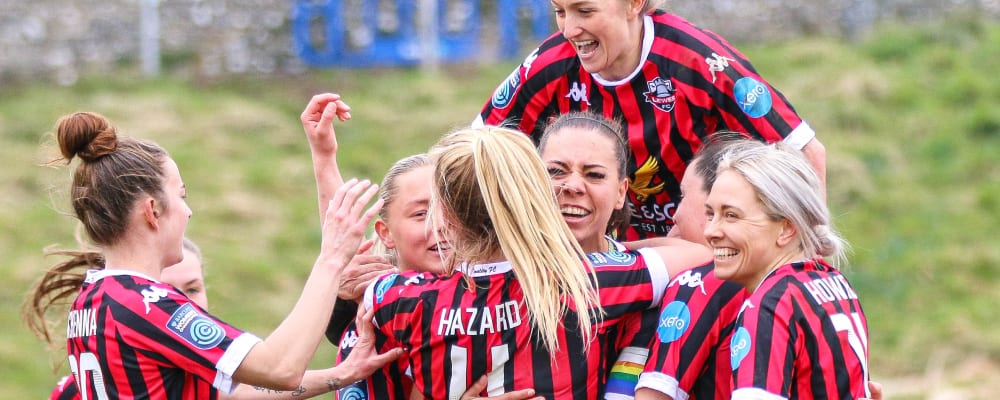 One of the defining differences between Lewes FC and other football clubs is that it's fan owned. In practice, that means owners – who are community members – get a say in how the club operates.
"Lewes football club is a community asset. As a town, Lewes has always embraced diversity and equality," Biram shares. "So the football club matches the ethos of the town."
Lewes' impact on the community has been astounding, and it's propped up by their focus on financial sustainability and creating an impact on and off the pitch.
With community clubs dedicated to the needs of the community – from football therapy to walking football – Lewes FC consistently looks to its fans for inspiration.
According to Biram, "It's more than a match – football gives us a framework for the week. Somewhere to go for 90 minutes, that takes you somewhere else."
Financially sustainable football, which also works for fans, isn't impossible. Lewes FC is already making it a reality.
To learn more about how to manage your football club's finances, take a look at Xero's resource hub.