How to manage & improve cash flow in trade & construction
Improving construction cash flows can help you run a better business. Here's how to maintain positive cash flow.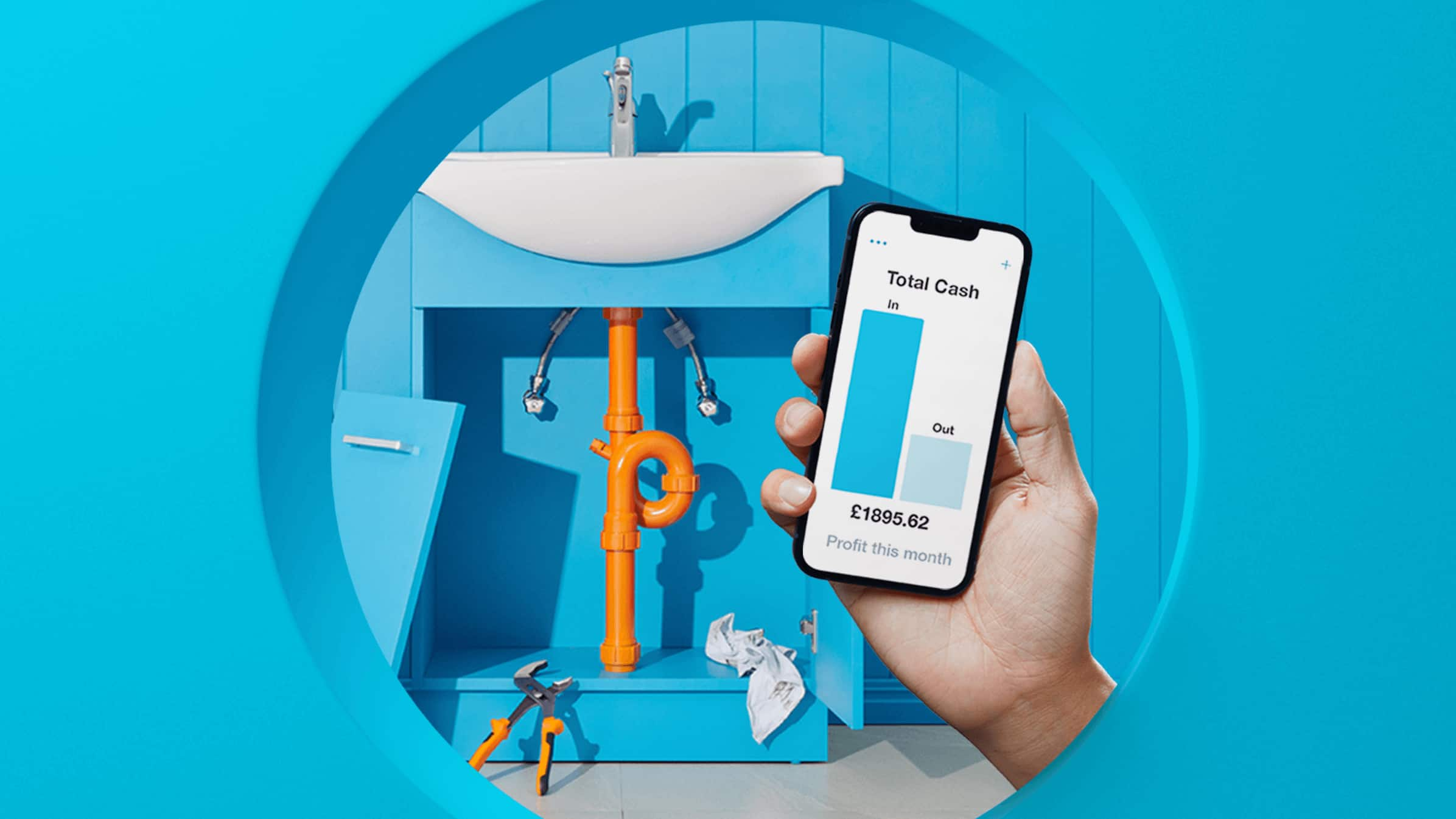 What is cash flow in construction?
Cash flow refers to the movement of income and expenditure in and out of the project or contract. Your cash flow can either be positive or negative.
A positive cash flow means you have enough funding to continue or complete a job or project.
A negative cash flow indicates that your business might not have enough cash to continue or complete a project.
What is cash flow forecasting in construction?
Construction cash flow forecasting shows you what your future business or project finances could look like by mapping your income and expenditure over a certain period. Cash flow forecasts can help you predict when you'll have surplus income or a potential shortfall.
Why is cash flow in construction important?
Having a healthy cash flow in trade and construction matters because it enables you to purchase materials, pay your team, and take on new jobs. A steady stream of income makes it easier for you to keep projects moving.
Having a clear view of your cash flow can help you make better financial decisions, spot and manage shortfalls, and stick to your budget. It'll also allow you to pay your team, complete jobs, and provide you with the peace of mind and confidence that you'll be able to keep your business afloat.
Construction cash flow problems
The factors affecting cash flow in construction vary. Let's take a look at some of the most common construction cash flow problems and how you can avoid them.
Sometimes there can be a delay between the client receiving an invoice and paying it. Remember: the sooner you invoice, the sooner your clients can pay you.
Asking for a deposit, or a percentage of the total project, to be paid upfront can help to ease the financial burden on your business.
Consider updating your invoicing approach so it's easier to get them sent and paid. With Xero, you can send invoices from your phone from the jobsite, accept card payments, and set up recurring invoices for ongoing projects.
Without the funds to purchase materials, pay vendors, and pay your team, your projects can stall. And project progress can often depend on when you receive payment.
With Xero, it's possible to add default due dates and payment terms to your invoices and quotes. You can also provide online payment options to help customers settle their bills faster.
3. Paying your bills too early
Paying your bills before you invoice a client can create gaps in cash flow. Early payments may leave your business vulnerable to a cash shortfall.
Instead of paying your bills too early, use your cash flow forecast to identify the best time to pay. You'll settle your accounts payable before the deadline, but also while you have a steady flow of income.
4. Lack of change order management
Sometimes the scope of a project changes and you need to revise the original estimate. Change orders are common, but they often mean additional costs for you and your customers.
Keep track of these changes so you can invoice for the correct amount. Whether you're invoicing multiple times or just once, make sure these invoices reflect the changes made.
5. Overstock of inventory
Overestimating the materials you need for a job can leave you with too much inventory and not enough cash.
Make sure you're calculating materials for your projects accurately and keeping track of your existing inventory. Xero's inbuilt inventory feature lets you track the quantities and values of your stock, so you always know what you have.
How do you calculate cash flow in construction?
The best way to calculate your cash flow is by creating a cash flow forecast. You can either create a cash flow forecast for individual projects, or your company as a whole. There are a few pieces of information you'll need to make accurate cash flow projections, such as:
The terms of the project This includes the proposed payment terms for both the client and suppliers.

Estimates for internal project costs This includes the equipment you'll use, payroll, and project management.

A project schedule This should map out payment and expense points for the project as well as delivery dates.
To produce a basic cash flow forecast, simply subtract the cash outflows from the cash inflows. Compare the money flowing in and out of your business at different time points, to identify when you'll have a surplus of cash or a potential shortfall.
There's a good chance you'll be paying for materials and labour up front, but receiving payments in instalments. This can make cash flow tricky, and limit how much you're able to spend at certain times. Identify the best times to spend your cash, and the best times to save it with a cash-in and -out timeline.
Xero's free cash flow forecast template can help you simplify your cash flow management. Input your expenses and income with this editable PDF template for a clear and concise cash flow forecast. Customise the forecast period, and tailor it to a long-term business or project-based forecast.
How to manage cash flow in construction
Keeping your cash flow under control doesn't have to be a challenge. Here are six simple ways you can manage and improve your cash flow for a healthier construction business.
The right accounting software can help you track time, costs, and expenses for every project. Unlike a spreadsheet, Xero can show you a live view of your cash flow on a mobile app, and generate a range of financial reports based on your income or expenditure.
Construction cash flow forecasts help you manage shortfalls and make the most of surplus cash. Xero offers cash flow reporting features like business snapshots and short-term cash flow to give you insight into your cash position for the next 30 days.
3. Review your payment terms
Include clear invoice payment terms in your construction contracts that outline how long a customer has to pay an invoice. A clear payment schedule can help you align income and expenditure, and maintain a positive cash flow.
4. Automate your invoicing
Xero can improve your invoicing process with automated reminders, online payments, and recurring invoices. Say goodbye to delayed invoicing, and get paid faster. You can also use Xero to create online invoices on the go, so you can send them straight from the jobsite, speeding up the process even further.
5. Stay on top of any change orders
Keep a record of your change orders so you don't undercharge your clients. Accounting software can help you make sure project changes are reflected in your billing, so you don't fall short at the end of the job.
Xero connects with a wide range of construction industry apps to help you keep on top of job costs and manage projects, all of which impact your cash flow. Gain real-time insights for all of your projects with apps such as Tradify, Fergus, Buildertrend, and ServiceM8 and connect them to Xero for a clearer view of your cash flow.
Manage and improve cash flow with construction accounting software
With cash moving in and out of your business regularly, having a live view of your cash position couldn't be more important.
Disclaimer: Xero does not provide accounting, tax, business or legal advice. This guide has been provided for information purposes only. You should consult your professional advisors for advice directly relating to your business or before taking action in relation to any of the provided content.
Start using Xero for free
Access all Xero features for 30 days, then decide which plan best suits your business.