Guide
How to start a car rental business
Looking to start a car rental business? Use this guide to take your first steps towards owning a car rental company.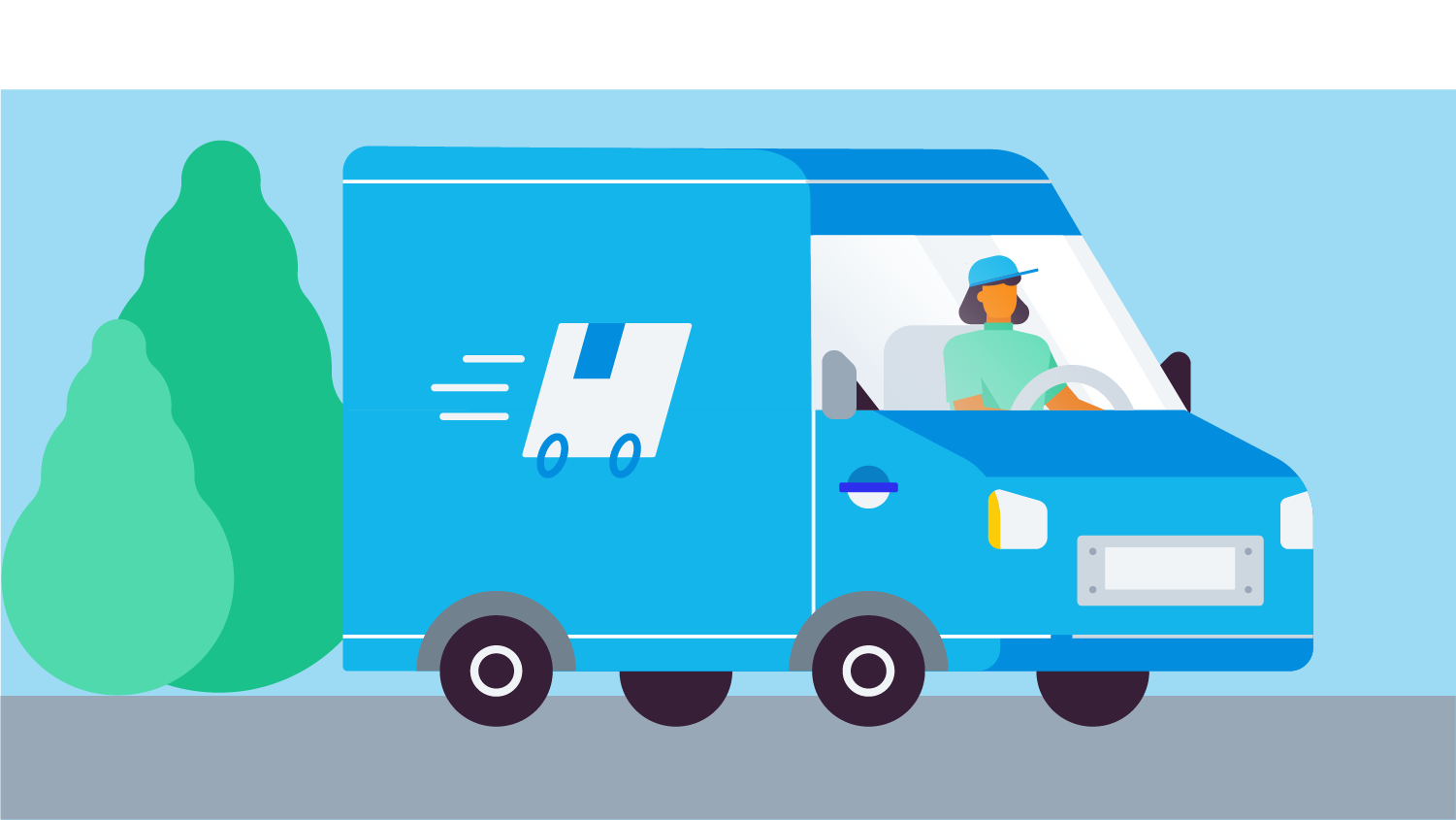 Why start a car rental company?
There's increasing demand for car rental companies. Whenever people travel, they look to rent a car for their vacation. Or they might need a car for a special occasion, for business, or even to run local errands. While in the past, travelers preferred the large companies in the car rental industry, these days, there's demand for smaller, regional car rental companies that can meet the demands of the discerning customer. Such car rental services may make a good business for an entrepreneur.
You can start off with a small fleet of cars that you rent out independently. While you have competition from the bigger and more well-known car rental franchises, you can offer personalized service and be able to adapt to situations quickly. This type of business is scalable over time.
If you enjoy being around cars and helping people, chances are you may be interested in starting a car rental company. There are both pros and cons to having your own vehicle rental business:
It provides flexibility, and you can set your own hours

This kind of business is scalable

You might enjoy time outdoors looking after the cars between hires
It's not all positive. There is stiff competition, and work can be inconsistent at times.
Startup costs are significant

Running your own business can be stressful and demanding

You may need to be available outside business hours
Step-by-step guide for starting a successful car rental business
The car rental business is highly regulated, so evaluate and decide if you're interested. If the answer is yes, and you want this sort of challenge, check out this step-by-step guide to get your business started:
1. Think about the many expenses involved
A car rental business requires more than bootstrapping, even if you start out with modest ambitions. Here are the major expenses you will need to consider:
You need vehicles to rent out. This is your biggest expense. You'll also need to decide where to purchase your vehicles. Should you purchase them in bulk from a local dealer? You'll need to research which makes the most sense for you. Leasing is not usually a viable option due to contract restrictions like not subletting the car.

What kinds of cars do you want to offer? Do you want to start with late-model used cars, or buy brand-new ones? This will depend on your potential customers and business model. Or perhaps you want to focus on classic cars? Determine what to buy, and how many.

You'll need insurance that includes when the cars are being driven by clients

You need a space to do maintenance and repairs of your cars. If you have a few cars, you'll need a dedicated space. For one or two cars, you could use a shared space.

You can use that same spot to wash your cars. This expense includes car washing supplies, heavy-duty car vacuums, and air fresheners.

Another consideration is the security of your cars when they're not in use, as this could impact your insurance premiums.

To set up an office for an independent car rental business, you'll need phones, computers, and furniture. You may also need to consider software for an online booking system and

accounting software like Xero

.

Another important consideration is your business location. You'll need to think about zoning rules, as well as the location of other key businesses and public transportation.
2. Choose a business structure
After deciding to start your business, you need to choose a business structure to ensure you meet legal requirements. Here are the most popular structures:
Limited liability company (LLC): This is the most common business structure for small car rental businesses and car share businesses. It's often chosen because it protects your personal assets and provides limited liability protection. Another advantage is that it provides pass-through tax benefits and it provides some flexibility in management as well. Individuals can also apply to become an LLC, which has the advantage over a sole proprietorship of limited liability protection. The requirements for LLC business structures vary from state to state.

Corporation: Some small businesses may choose a corporation business model. A corporation has shareholders, as well as officers and directors. The default format is a C Corp, which pays tax on its profits. Some business owners may apply to change to an S Corp model, which provides pass-through tax benefits like an LLC. Corporations provide limited liability protection of assets.
3. Define your target market
Take a look at what competitors and other small car rental businesses offer. What types of car do they rent, and what kind of services, special services or offers do they have?

Consider the needs of the area where you live. What kind of travelers visit your area? Are they tourists, business travelers, commercial, families, or young couples? Knowing this kind of information will help you target the right services, as well as the best type of cars to rent.
4. Decide what kind of cars you'll provide
What kind of cars do you want to offer? Examples include luxury cars, family sedans, compact cars, electric vehicles, used cars, and exotic cars. There are even car rental companies that specialize in offering cars for TV and movie productions.
Think about the type of rental contracts that prospective clients may want. Are they looking for a short-term or an in-town car rental for getting around an urban area? Do you want to specialize in small, easy-to-park cars with hourly rentals?
5. Develop a business plan
To effectively plan and focus on how you will set up your small business, write a business plan. It may be just a simple one-page plan, but it helps you understand all facets of your new business.
Your business plan looks at the following aspects of your business:
Executive summary: Briefly summarize your business.

Company overview: Describe the type of car rental business you plan to run and the details of your business model. If it's a car share model, explain how it will work.

Industry analysis: Provide details of your market research and the results of your findings.

Customer analysis: Give a breakdown and details of your research into likely potential customers.

Competitor analysis: Provide details about the small businesses you've defined as competitors. Note that these need to be businesses of a similar size and type to yours, not the large, traditional rental companies like Avis or Hertz.

Marketing plan: Outline how you plan to market and advertise your business and your unique selling proposition (USP). Detail the types of promotions and platforms, such as social media, you'll use for marketing.

Operations plan: Give details of your likely staffing needs, suppliers and vendors, such as mechanics and car part suppliers.

Management team: Describe the make-up of your team. It may just be you initially, but if you add staff, you can add them here.

Financial plan: Document how you will finance the startup phase of your business as well as the first three years.
6. Apply for a business license
Register for a business license with your state authority. Check with your state where to apply. You'll need to provide your business name, your business location or address, and the details of the ownership and business entity structure when applying.

If you name your business with a brand name, you'll also need to register for a DBA (doing business as) name.

Check what permits and licenses you need. These vary from state to state. For example, you may need a zoning permit from the local authority where you are located.

Some cities and local governments have zoning laws. Check carefully as they affect how many vehicles you can rent from your office or business base.

If you plan to expand and open an office in another state, get a certificate or authority. Likewise, if you plan to operate from a car lot, you may need a certificate of occupancy. Check with your local authorities.

Some states have rules for the minimum age of passengers. Check this, as it affects insurance for passengers.
7. Set up a business bank account
Separate your personal and business finances. Having a business bank account makes it easier to do your taxes and track your income.
To open an account, you need your employee identification number (or social security number for a sole proprietor) and legal documents to prove your business is registered. Banks vary in their services, but it is handy to have a business checking account and credit cards. Take a look at your options and choose the best one for your business needs.
When setting up your business, you will need to know how you will finance it, especially if you need to purchase any rental cars or office property.
Typical sources for funding include some of the following:
Savings: Personal savings you have built up to invest in your business.

Family and friends: Family and friends are one of the most common sources of startup funding for new businesses.

Crowdfunding: Crowdfunding has become a popular method of raising finance for new businesses. Check the restrictions and if this is a viable option for your plans.

Credit card rewards: If you get a business card, you can potentially get points or cash back on purchases for your car rental business. This can include rewards for purchases like signage, web hosting fee, materials for washing your cars and so on. While these rewards are a small amount compared to how much you'll need to run your business, they can also help you manage your costs.
9. Understand insurance requirements
Having business insurance is essential and is a requirement in some cases. Some types of insurance policies include:
General liability insurance: This covers third-party injuries and property damage as a result of business operations.

Automobile liability insurance: This insurance covers injuries and property damage for third parties that occur as a result of your business's use of your vehicles. This sort of insurance is more comprehensive – and more expensive – than for personal vehicles.

Worker's compensation insurance: If you employ staff, you need this to cover any injuries to staff while working in your business.

Property damage insurance: This covers damage to property as a result of business operations, such as damage to another property.
11. Getting a rental contract
For small independent car rental businesses, you may need to get a rental service contract drawn up to use with rental customers. It is best to consult with a lawyer to make sure it's legally sound. Aspects to consider in your contract include:
what happens in the case of accidents
If you are part of a franchise or chain, or using an online car rental platform, they will generally have a rental contract for you to use.
12. Register with the IRS and state authorities
You may also have to get other licenses or approvals from state authorities. You may need to register for:
sales tax (varies from state to state)

payroll tax for all employees
Marketing is an important part of building a successful small business. It is key to developing a marketing strategy so that you target your ideal target audience. Some proven ways to market a small business include:
Social media: Target the social media platforms your target audience most likely use.

Digital marketing: You may want to consider placing ads on Google.

Create a website: Start a website, with a booking form that can accept online payment. Ask for testimonials and put them on your website.

Local advertising: Run some ads in local newspapers or publications.

Flyers and advertisements: Place flyers and ads in areas where tourists go.

Business cards: Get some business cards printed to give out to potential clients.
Car-share model for starting a car rental business
The car-share model is a newer model for how to start a car rental business. It has lower barriers to entry, and it isn't so much a business as a way to make money off your car when you're not using it. However, it could help you dip your toe into the industry.
With the car-share model, you only need to have one car to get started. You sign up to the platform as a host. It is an easy process, though you must meet certain requirements. You must be 21 years of age and have a driver's license. Your vehicle also has to meet requirements such as age, maintenance history, and being legally registered to you. Examples of this type of model are Turo, RideCell, and Getaround. The car-share company provides you with standard contracts to use with clients. All car hosts will use the same ones.
Disclaimer
Xero does not provide accounting, tax, business or legal advice. This guide has been provided for information purposes only. You should consult your own professional advisors for advice directly relating to your business or before taking action in relation to any of the content provided.
Start using Xero for free
Access all Xero features for 30 days, then decide which plan best suits your business.