Guide
How to start a rental property business
Starting a rental property business can be confusing. Find out what is involved and what you should do to get started.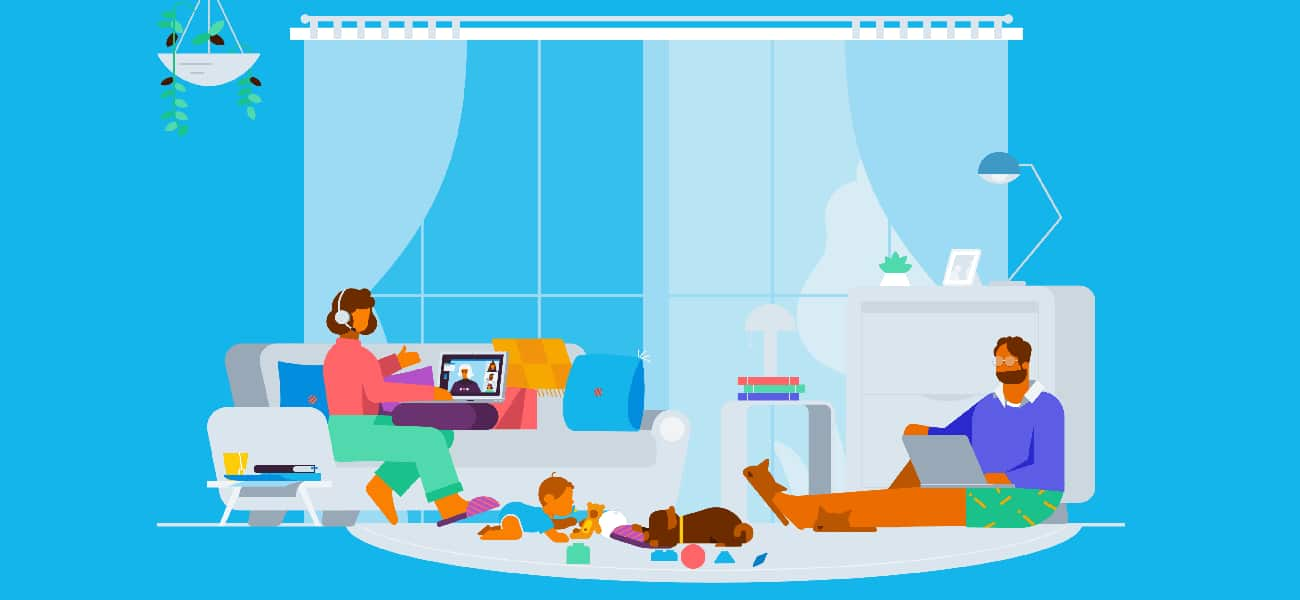 What is a rental property business?
A rental property business involves buying property and renting it out to earn money from it. This type of business provides real estate investors with rental income. A rental property business size can range from a single property to many. You'll need to decide whether to manage the day-to-day running of the rental property yourself or to hire a property management company.
There are a variety of rental properties to consider when it comes to this kind of real estate investing. These can include:
luxury residential properties

vacation homes for short-term rentals such as Airbnb and VRBO
Before you get started, think about the advantages and disadvantages of this type of real estate investing business. There are some strong benefits for entrepreneurs, including monthly cash flow and the likelihood of the property increasing over time. Since there's currently a high demand for rental properties in the United States, these benefits may be more likely to come to fruition.
However, a rental property business has its challenges. Purchasing a rental property typically involves a big initial investment to buy the property outright or to secure a down payment. Collecting rent and disputes with tenants can make this type of business difficult, and can complicate profitability if this isn't factored into the cash flow of the investment. If renters need to be evicted, that adds another layer of problems. Another disadvantage of this real estate business is that property maintenance can be expensive.
Attributes of successful rental properties
When choosing a property for your rental business, there are some desirable features to consider to enable your business to be successful. These include:
Location: This is key to the success of your rental property company. It will often determine the type of clients you can target. Consider the neighborhood when choosing your property so that it matches your desired tenants.

Schools: When it comes to rentals attractive to families with young children, districts with good schools will always be desirable for the residential rental property market. Research district schools and their rating performances.

Local amenities: Quality of life and having a range of available amenities is essential, especially since Covid-19. Consider the availability of parks, public transportation, restaurants, shops, supermarkets, and entertainment facilities. As part of your market research, consider which amenities are important to your target market.

Vacancy rates in the area: Check out the vacancy rates of other properties for rent in the neighborhood you plan to invest in. High vacancy rates for rental units may mean a low demand in the housing market. That may mean that it may not be a good area to purchase a property if potential vacancies aren't factored into your

cash flow

.

Rental rates: When doing your market research, check the current rental rates and recent trends in the neighborhood. It will help determine how feasible generating income on your property might be when you consider the rental rate on top of property taxes, maintenance fees, and mortgage repayments.

Age of property: Consider how old the property you want to purchase is and if there is likely to be much maintenance or repair work. Newer properties are likely to need less work done to them.

Safety: Research local crime numbers to see the types of crimes prevalent in the area. No one wants to live in an unsafe neighborhood, and a trend of increasing crime could be a warning to avoid the area.

Taxes: You can use

Zillow

or your county's assessor website to find out the property taxes in the area. Consider these when working out the potential profitability of your rental property.

Economy: Make a note of local industries, businesses in the area, and any new local infrastructure projects. These can indicate how the local economy is doing.
How to acquire a rental property
Finding the right properties to rent is one of the biggest hurdles you will face. A suitable property will depend on your chosen niche and who your target market is.
Initially, a good option is to use a realtor to find a property. They will help you understand the local market and what types of properties are available. You could also join a real estate investor club if there is one in your area. These clubs can be helpful in gaining insights into local real estate.
Obtaining financing will most likely be your biggest hurdle when starting a rental property business. Some options could include:
Traditional lenders: Traditional lenders will look for a good credit score, funds for a down payment, and verifiable income. The interest rates for mortgage payments will depend on these things.

Private money loans: The source for private loans is usually family or friends, but can also be other investors. The terms for these types of loans can vary depending on the source of the loan.

Drawing on home equity: If you already own a home, it may be possible to tap into its equity by taking out a home equity loan, a home equity line of credit, or a cashout refinance, and use those funds to purchase your rental property. However, if you can't keep up with the mortgage payments, you could lose your home.
Each of these forms of finance carries risk, and it's advisable to speak to a financial advisor and your accountant so that you understand the risks to you and your business. Your financing costs will depend on your equity, credit score, and if you have funds for a down payment.
When looking for a suitable property, it is best to consider the type of client you'd like to find and the type of property that would be best for them. For example, if you're hoping to attract wealthy clients, you'll be targeting luxury properties with plenty of modern appliances and amenities.
Do your financial research
An important step to starting any business is to create a plan to establish your strategy and fully understand how you will finance your business. Your plan is your step-by-step map to follow.
It is important to make a basic business plan to understand your likely cash flow, startup costs, and expenses. A simple one-page plan will be enough for most rental property businesses. You can use this business plan template.
Here are some things to research and decide on when making your plan:
Executive summary: Provide an overall summary of what you want to do with your rental property. Discuss the features of your business opportunity.

Company overview: Briefly explain the structure of your business and what type of rental business you want to operate – commercial, residential or other.

Industry analysis: A brief overview of the rental property industry. Here you should do some market research and look at the trends of the industry and what is impacting it. This can include things like interest rates, regulations, the housing market, inflation, and potential risks. Do a

SWOT analysis

.

Customer analysis: Briefly describe your ideal target market for your rental properties. Consider their demographics, what they find important, and their likely professions.

Competitor analysis: Briefly describe who your competitors are, for example, Airbnb, short-term rentals, or vacation rentals. Consider how you compete against them and what you can do as a competitive edge.

Marketing plan: Consider your unique selling proposition (USP) and plan your marketing strategy. Aspects to think about include the rental property you are offering, prices, location, and what promotional methods you plan to use.

Operations plan: Briefly explain the processes for day-to-day operations. Aspects to include are logistics, procurement, office location (if there is one), and key assets. Include details about vendors such as a handyman, property manager, electrician, and plumber.

Management team: This should contain details about your rental property management team (if there is one) and their roles.

Financial plan: Ideally, this should be a three-year plan describing how you'll finance your rental property. Include start-up costs, profit and loss estimates, expected cash flow, rent payment amounts, and break-even analysis.

Timeline: Set out your planned milestones and key targets for your rental property.

Insurance plan: Determine what insurance you will need.
Consider choosing a legal structure
You may want to consider your business legal structure before buying the property. You have several options, or you can just buy a property directly in your own name. How you structure your business may be determined by how you choose to finance purchasing the property.
Three common ownership structures for rental properties are to have a single owner, joint ownership without forming a separate legal entity, and limited liability companies (LLCs). Typically, rental properties are owned by one owner:
Single owner: This is when a property is owned by a single person. It's the easiest structure, as it isn't incorporated, and all the profits and losses are received by the owner and reported on their personal income tax return. This is the most common type of rental property ownership. However, single owners have no liability protection, and their personal assets may be at risk if they are sued or if anything goes wrong.

Joint ownership: This is very similar to having a single owner, with income and expenses reported directly on the owners' tax returns, except there are two or more property owners. Like a single owner investment, they have no liability protection, and their personal assets are at risk.

Limited liability company (LLC): The LLC is often chosen because it provides limited liability protection. For a rental property, an LLC also provides flexibility in management which can be an advantage. An LLC may have one or more owners, and may need to file its own income tax return. It is important to note that the limited liability protection isn't complete, and owners can still be held liable in some instances. The LLC structure is based on a state statute rather than a federal one. Check the requirements of your local government or state for further information.
If you decide to create an entity to own your rental property, you may need to register your business with your state. Where you register will depend on your business structure.
You may need to charge sales tax for your rental property, depending on your state, city, and type of rental. If so, you would need to register for taxes with your local authority. Consult with your accountant for up-to-date tax advice for your state. The Xero advisor directory can assist you in finding a new accountant if you need one.
Establish a business bank account
Opening a business bank account for your rental property business will keep your personal and business finances separate and make your taxes easier.
To open an account, you will need your EIN (or social security number for a single owner). Banks vary in their services, but it is handy to have a checking account. Take a look at your options and choose the best one for your needs.
Invest in landlord insurance
Insurance is an essential and strategic business expense and requirements vary in different jurisdictions. You'll need landlord insurance if you are not staying at your property with tenants. This provides protection against property damage, liability, and income lost due to a property being unable to be rented.
Develop your website and marketing
It is important to optimize rental property listings. Consider getting professional photographs taken for each property rental unit. And spend some time writing a rental listing for your property, with the features and benefits of your property.
You can list your property on places like Facebook Marketplace or Zumper. If you are planning a short-term rental business, you'll need to consider booking software like Guesty.
Marketing your business is an important part of running a successful business. Here are a few common ways to market your rental property business:
Social media: You can promote your rental property to friends and family on social media, and they can share with people they know.

Post a video about your rentals: You can use a video across platforms and highlight the best features of your property.

Reviews: Get clients to provide positive reviews of your property.

Advertising: You can post ads in local papers and websites.

Signs: Post "For rent" signs on the property window or lawn with contact information.
Disclaimer
Xero does not provide accounting, tax, business or legal advice. This guide has been provided for information purposes only. You should consult your own professional advisors for advice directly relating to your business or before taking action in relation to any of the content provided.
Small business ideas
Find a business idea to suit your background, budget, and skill level.
How to get a business loan
Understand types of loans and how to secure financing to start your business.
Start using Xero for free
Access all Xero features for 30 days, then decide which plan best suits your business.