Guide
Staying on top of your business costs
Interest rates and inflation have you worried? Learn to stay on top of your business costs with this guide.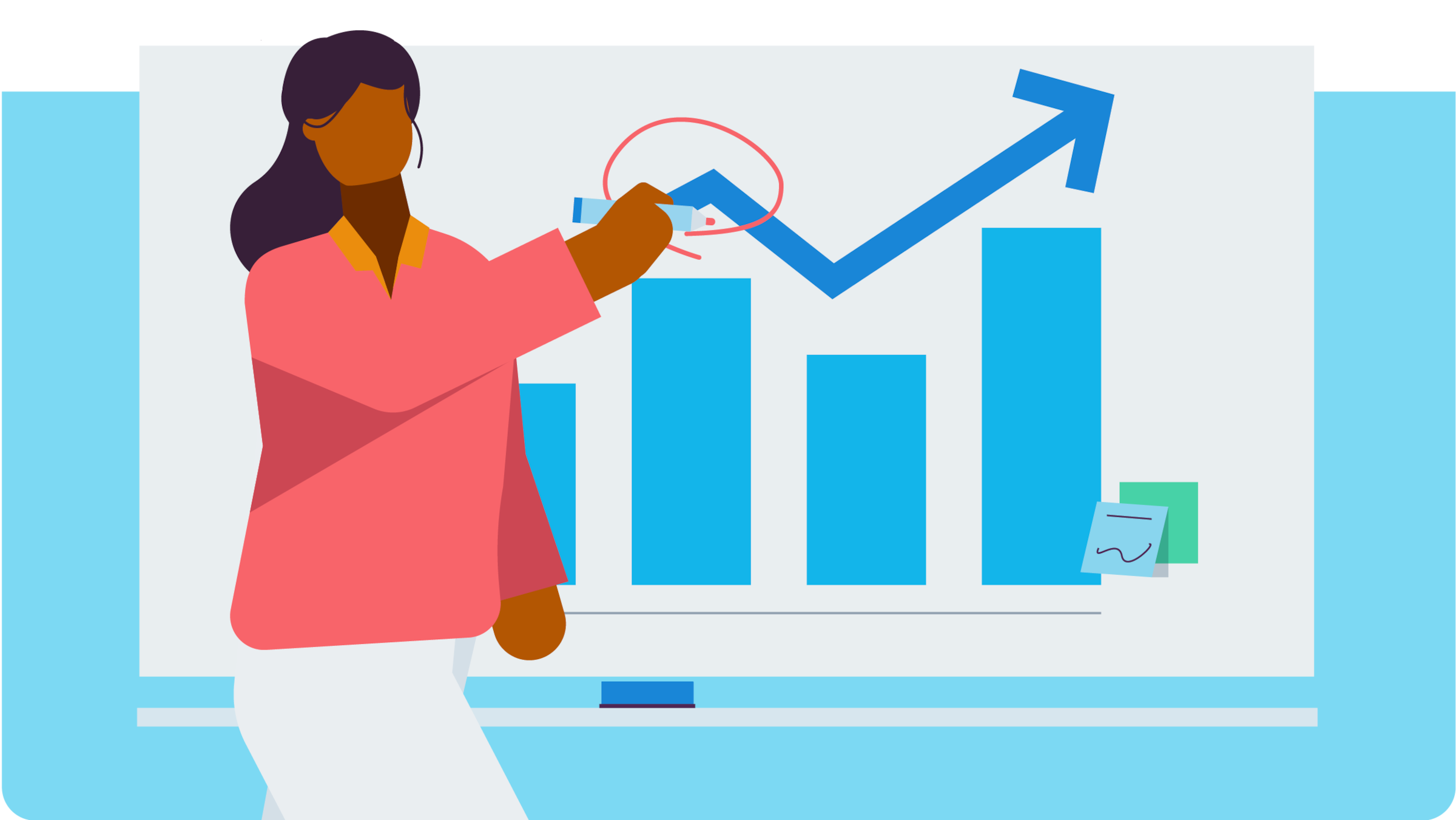 Manage your business costs
It doesn't matter how big your business is or what industry you operate in, business expenses are inevitable. With rising prices, uncertainty, and the ever-increasing cost of running a business, it's critical to manage your business costs effectively and make sure you're keeping track of your expenses.
This guide provides some tips and strategies to help you stay on top of your business costs, while sharing ways you can cut business costs to put your company in a better financial position for the year ahead.
While creating and maintaining a budget involves lots of number-crunching, attention to detail, and decision-making, it's worth it. By estimating your income and expenses over a set period, you can make sure your organization has the money available to achieve your goals. And if you don't have the finances available, budgets can actually help you to secure business loans or investments.
There are three key reasons for creating a budget: forecasting your earnings, planning expenditure, and holding yourself accountable. Each aspect is as important as the others, so all these elements must be covered in your budget.
Creating an effective budget has benefits that all help you to stay on top of your costs, whether you budget monthly, quarterly or annually. It helps with the overall visibility of your business costs, which allows for improved cash flow, greater focus, accurate goal setting, and resource planning.
If you're a new business, a small business owner or you're just getting started with budgeting, your first step is to create a financial plan for the year ahead. You'll want to consider your expected expenses and projected income to do this accurately. You can then create a budget to track your income and expenses.
One of the best things about a budget is that it can give you direction and a goal to aim for. Some budgets are created to secure funding or a business loan, which means they aren't adjustable and businesses must stick to them. However, budgets that aren't being used to claim funding or secure a loan can often be more fluid and flexible, depending on the needs of the business at the time. It's important to consider what the budget was created for and the rules of any agreements made in light of the budget.
Monitor expenses regularly
Many businesses track revenue to understand how profitable the organization is, but few pay the same attention to detail with expenses. However, it's just as important to regularly monitor and track business expenses when it comes to keeping on top of your business finances. With accurate and regular monitoring of your expenses, you can actually determine the profitability of your business more accurately and spot errors more quickly.
By implementing a process that helps you monitor your expenses regularly, you can improve cash flow management and visibility, enabling you to make better business decisions and stay informed about your financial standing. With greater awareness, daily monitoring, and an understanding of the monthly costs of running a business, you can also have better control over your business spending and bottom line. This will also help you to reduce business expenses, implement cost saving initiatives in the workplace, and reduce overhead costs where possible.
If you have a lot of expenses to keep track of, it can be difficult without a process in place. This is why it's important to find a tracking system that works for you, whether that's a spreadsheet or dedicated accounting software.
When implementing a new process, consider how it will be updated and how frequently. Real-time or near real-time tracking is beneficial when it comes to identifying errors, unnecessary costs or overspending before anything detrimental happens and it's too late to resolve.
Look for cost-saving opportunities
While creating a budget and tracking your expenses show you what you're spending money on, they can also help you look for cost-saving opportunities. This is important for staying on top of your business costs as it allows you to reduce unnecessary expenditure so that cash can either be saved or reinvested somewhere else in the business.
Whether you're a freelancer, a small business, or a larger enterprise business owner, these cost-saving ideas may help you cut costs and save money:
Negotiate with or change vendors
From stationery to raw materials for your products, negotiating prices with vendors or changing to new providers that offer better deals can be a great way to cut business costs.
Work with a tax professional
A tax professional can not only help you fill in and submit your tax return, they can also help you to save money with tax planning. Many accountants can help minimize tax and ensure you're making the most of any deductions you're eligible for. They can support you with monitoring capital gains tax, maintaining appropriate tax credits, retirement planning and charitable giving, all to save you money on your tax bill.
Reduce energy consumption
Energy prices have been increasing rapidly in recent times, so if you're unable to change providers for a better deal, it might be worth looking in detail at your energy consumption and finding ways to cut it down.
Optimize your office space
A lot has changed in terms of where and how we work in the last few years. But saving money on your office space isn't as simple as just moving premises to somewhere else. As an alternative, you could look to make your current storefront or office work harder for you. See if you're utilizing all the space effectively and try to make savings on utilities or office supplies.
Compare against industry benchmarks
Researching how your competitors are performing and what they are doing can help you to cut business expenses. If they are foregoing an element of their business that you're paying for and it works for them, you could try the same thing. Benchmarking can help you to compare your profitability too, so bear this in mind when researching what others are doing.
Plan for unexpected costs
Nobody likes running into costs they haven't planned for, and when you're running a business, some unexpected costs can be huge. So it's essential that you plan for unexpected expenses as best you can and allocate some of your budget to paying for them. That way, you can ensure you've got funds readily available and can avoid having to cut other expenses at the last minute.
Whether it's equipment failures, rising supply costs, or unexpected expenses from your employees, making sure you've got a pot to dip into when the unforeseen happens can help you keep on top of your unexpected business costs. If you're not sure you'll have enough profit each month to set aside as a contingency fund, it's worth considering purchasing insurance that will help you pay for emergencies.
Staying on top of your business costs is essential for all businesses, at any time. But it's increasingly important in uncertain times. Whether your business is booming or you're a new organization seeking to make an impression in your market, keeping abreast of your finances can only be beneficial for your business.
With greater visibility of your income and outgoing expenses, managing your business costs will help you to lower costs and make better business decisions whenever you need to. While the tips in this guide can help with some cost-saving ideas for business and how to better look after your business expenses, always look to do additional research and seek professional advice where necessary.
Disclaimer
Xero does not provide accounting, tax, business or legal advice. This guide has been provided for information purposes only. You should consult your own professional advisors for advice directly relating to your business or before taking action in relation to any of the content provided.
Start using Xero for free
Access all Xero features for 30 days, then decide which plan best suits your business.