Xero Auto sales tax — Join the beta
Xero and Avalara are teaming up to simplify sales tax for small businesses and their advisors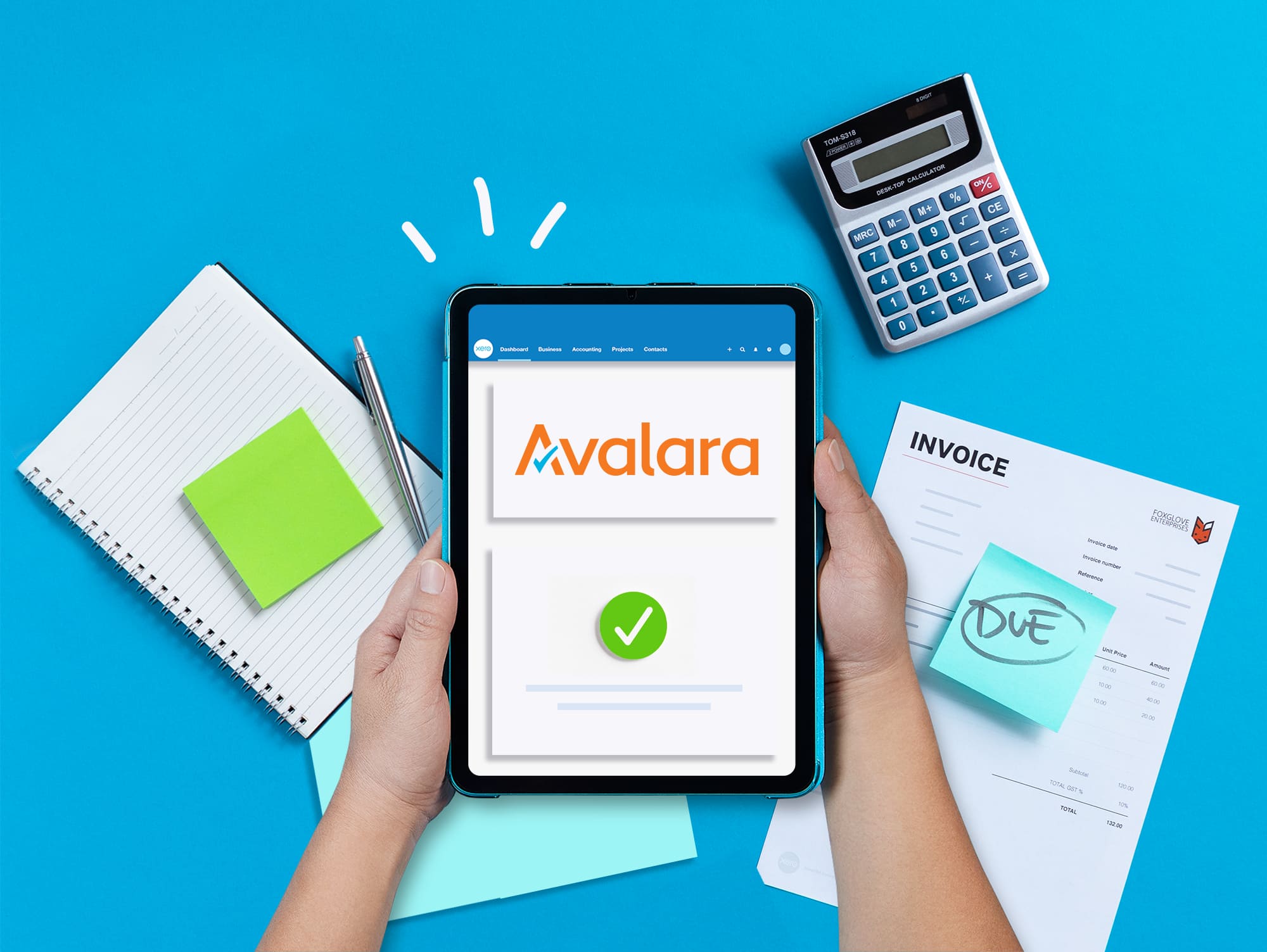 We're excited to kick off our auto sales tax beta and would love for you to be part of the program. Read below to learn more and see if it's a good fit for you.
To help you get started, watch this short video from our product team introducing the program.
What is the Xero Auto sales tax beta?
Xero has partnered with Avalara, a leader in tax automation software, to provide automatic, more accurate sales tax calculations and simple, state-based sales tax reports to make it easier to prepare for filing.
A beta is used to test an early version of a pre-released application before it gets released to the public. We do this to ensure we deliver the best possible final product experience by putting it in the hands of a few customers and having them use it. The goal is to understand how well our new beta product is performing, and identify opportunities for improvement before we release it more broadly.
What will my sales tax experience look like in beta?
As a participant of the sales tax beta, you'll see new features to help streamline your sales tax workflow. Auto sales tax is included in your Xero subscription, during and after the beta.
Simply review your contact information, business location, and tax details and add any additional states you're currently registered to collect sales tax in.
2. Get more accurate calculations on invoices, automatically
Avalara handles the ever-changing rates and the rules of what's taxable. When you use auto sales tax, tax rates are calculated based on where you're selling from, where you're selling to, and whether an item is taxable according to state rules.
3. View simple, state-based sales tax reports—all in one place
Get a breakdown of all sales tax totals by state or jurisdiction. Xero distinguishes between taxable and non-taxable to make preparing for filing easy.
4. Less guesswork and greater transparency
Dig deeper by viewing the transactions that make up each total. Easily trace discrepancies to invoices before exporting your report.
Note: To improve your experience, we will incrementally add valuable features to the sales tax product throughout the beta. Learn more about how the beta product will work here.
You'll get access to pre-release auto sales tax software in your Xero subscription.

The beta will run for about 3 months from March 2023. You'll be able to set up your sales tax, add sales tax to your invoices and prepare reports for filing.

You'll need to complete several short feedback surveys. These will happen every 1-3 weeks, and will take between 3 and 10 minutes each.

You might also be invited to optional research sessions with one of our researchers, at a time that suits you.
If you are selected and take part in the sales tax beta program, you'll receive one or more electronic gift cards to thank you for your time.

If you participate in the sales tax beta program from March 2023 and you complete all the surveys, we'll send you a USD$300 gift card at the end of the beta.

If you also take part in a research interview, we'll send you an additional USD$100 gift card per interview, following your interview.

If you withdraw early from the beta program and/or you only complete some of the surveys, we'll send you a USD$100 gift card.
The beta will change how the sales tax experience works in Xero, so to take part, you'll need consent from the affected Xero subscription owner. You'll also need to let everyone involved in sales tax work know - in your business, or in your practice and your affected client business. The terms of the Participant Agreement you'll agree to before taking part in the beta will apply to them too.

As the product is in an early stage beta, parts of your Xero workflow may be affected if you take part. Some of these changes are permanent, even if you withdraw from the beta. It's important that you review and agree to these changes before you agree to take part in the beta.

Find out more

about what might be different across invoicing, manual tax rates, reporting, and more.

The sales tax beta program will suit your Xero organization best if you: predominantly sell through Xero invoicing, are already using Xero new invoicing, and do all or most of the invoicing and sales tax reporting for your business/clients yourself.
Interested in joining the beta?
Please register your interest as soon as possible if you haven't already. We'll be in touch soon if you're selected for this study.
Are you are a Xero partner?
We've created this handy email template to explain the beta and invite your clients to join.