Accounting software for managing

cash flow
Feel in control with Xero's powerful cash flow predictions and customisable real-time analysis of business performance.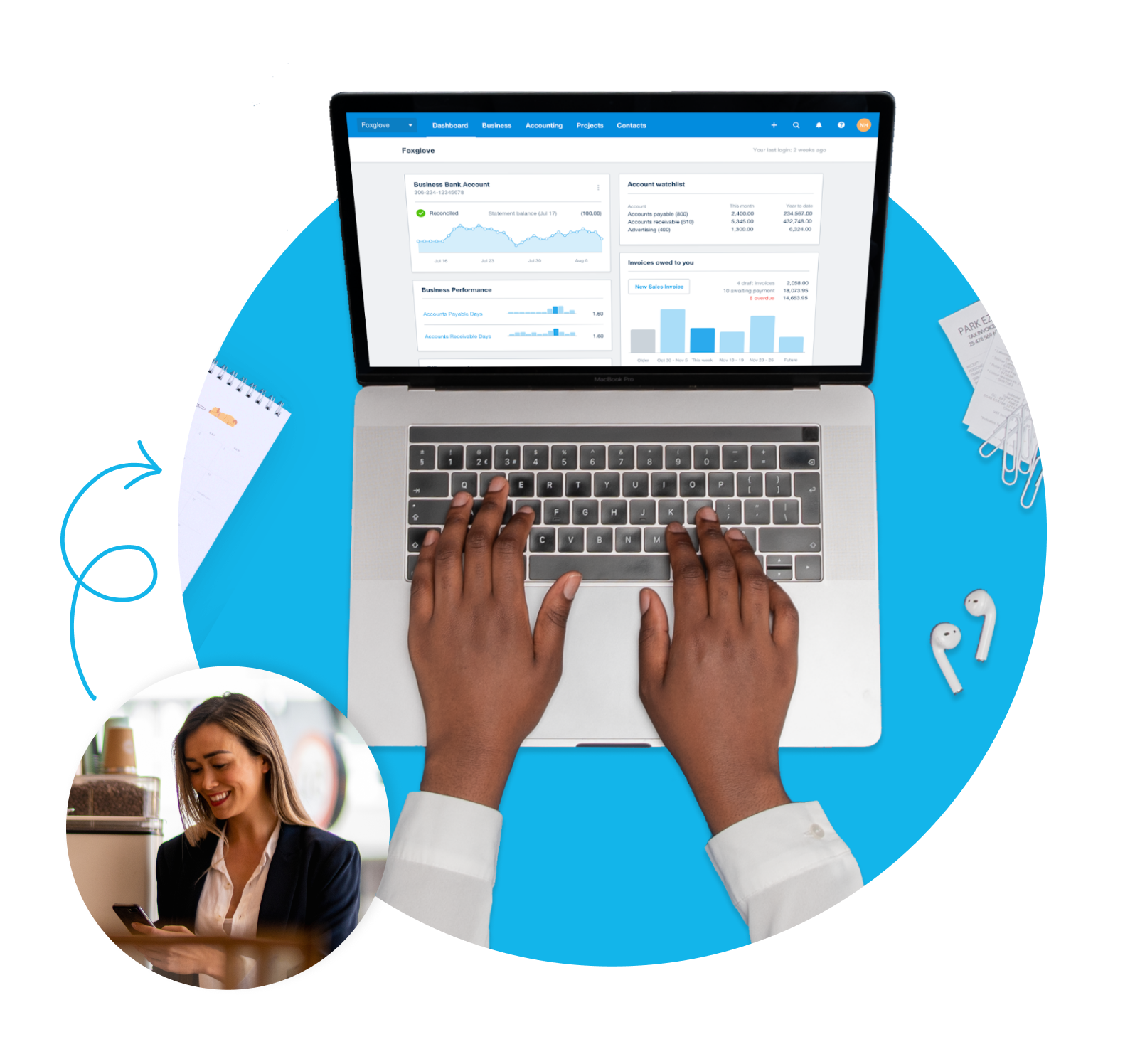 Manage your cash flow
Xero's dashboard puts you in control of your numbers, giving you a real-time view of your business.
Get paid faster
Online invoice payments allow your customers to pay you securely in a few clicks.
Predict the future
Xero's powerful new tool, Analytics Plus, helps you spot opportunities and mitigate risks.
Automate

everyday business tasks
Get a real-time view of your financial dashboard from your laptop or mobile.
Run your business on the go
Use our mobile app to reconcile, send invoices, create expense claims and view reports – from anywhere.
Get paid faster
Xero cloud accounting allows you to send online invoices to your customers – and get updated when they're opened.
Reconcile in seconds
Xero imports and categorises your latest bank transactions allowing you to make the best use of your time. Just click OK to reconcile.
Try Xero for free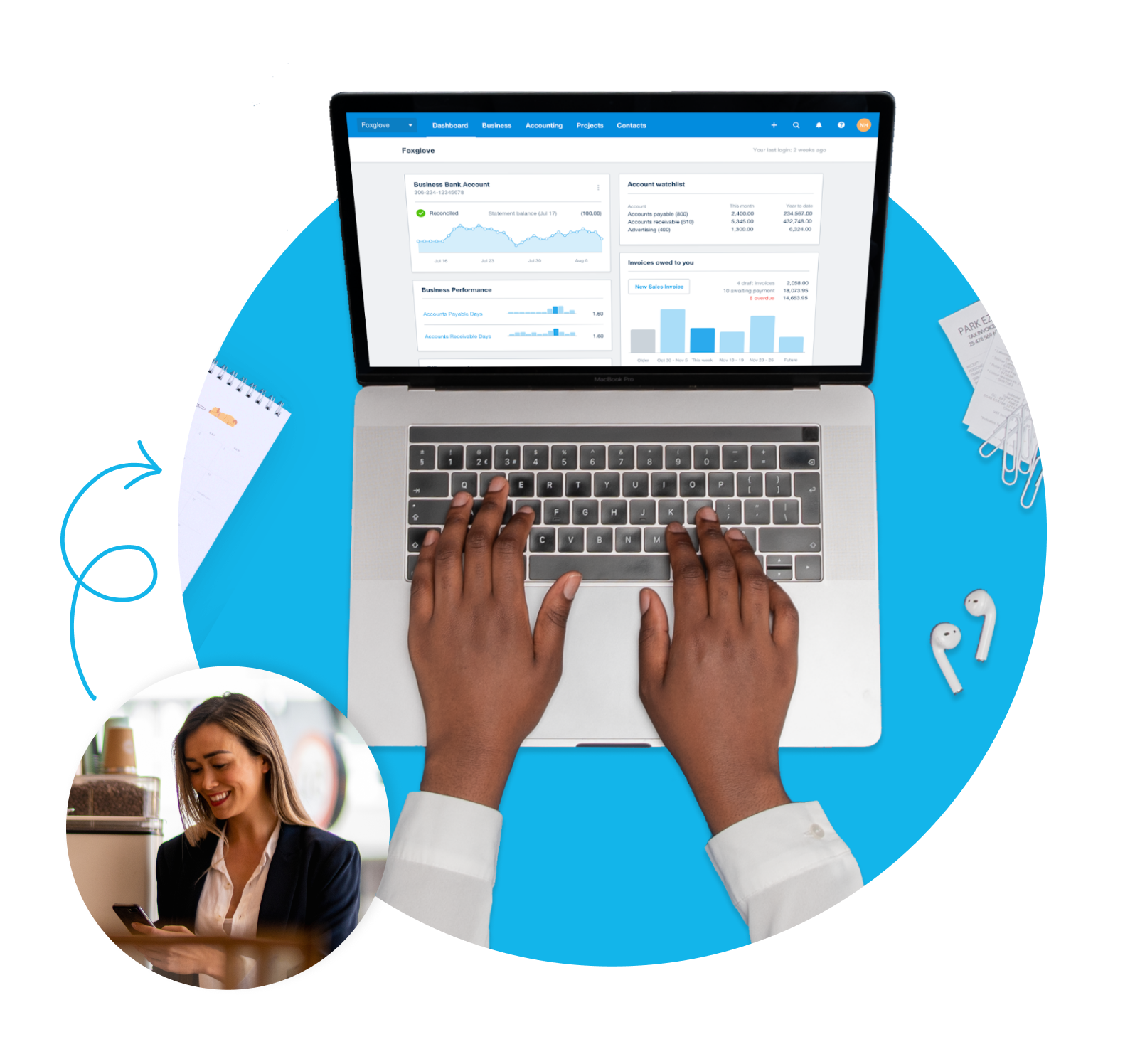 Everything you need to run your business
VAT returns

Xero calculates VAT and files VAT returns online securely with HMRC using software that's compatible with HMRC systems.

Payroll

Pay yourself and your employees with HMRC-recognised online payroll software. Automate tax, pay and pension calculations.

Online invoicing

Work smarter, not harder with Xero's intuitive invoicing software. You can log on from your desktop or mobile app and send invoices as soon as the job is done.

Bank reconciliation

Keep your account balances and financials up to date. Easily confirm that the transactions in your bank accounts are recorded in your business financial records with Xero's bank reconciliation software.

Pay bills

Track and pay bills on time. And get a clear overview of accounts payable and cash flow.

Claim expenses

Capture expense claims, track and manage your employee spend easily, with expense manager tools.
Plans to suit your business
All pricing plans cover the accounting essentials, with room to grow.
Peace of mind with free support and security
Help is at hand for your business
Xero provides free and unlimited customer support, 24 hours a day, 7 days a week, as part of your Xero subscription.

Switching your existing accounts data to Xero is simple. You can even convert up to 24 months of your accounts for free - a saving of £180.

With more app integrations than any other online accounting platform, Xero lets you integrate your accounts with over 800+ third party solutions.

Xero runs daily online backups of your business information. Your data is encrypted, safe, and secure, giving you ultimate peace of mind.

Run your business effortlessly using the Xero app for iOS and Android. Create invoices, manage cash flow, and snap expenses on the go.
Try Xero for free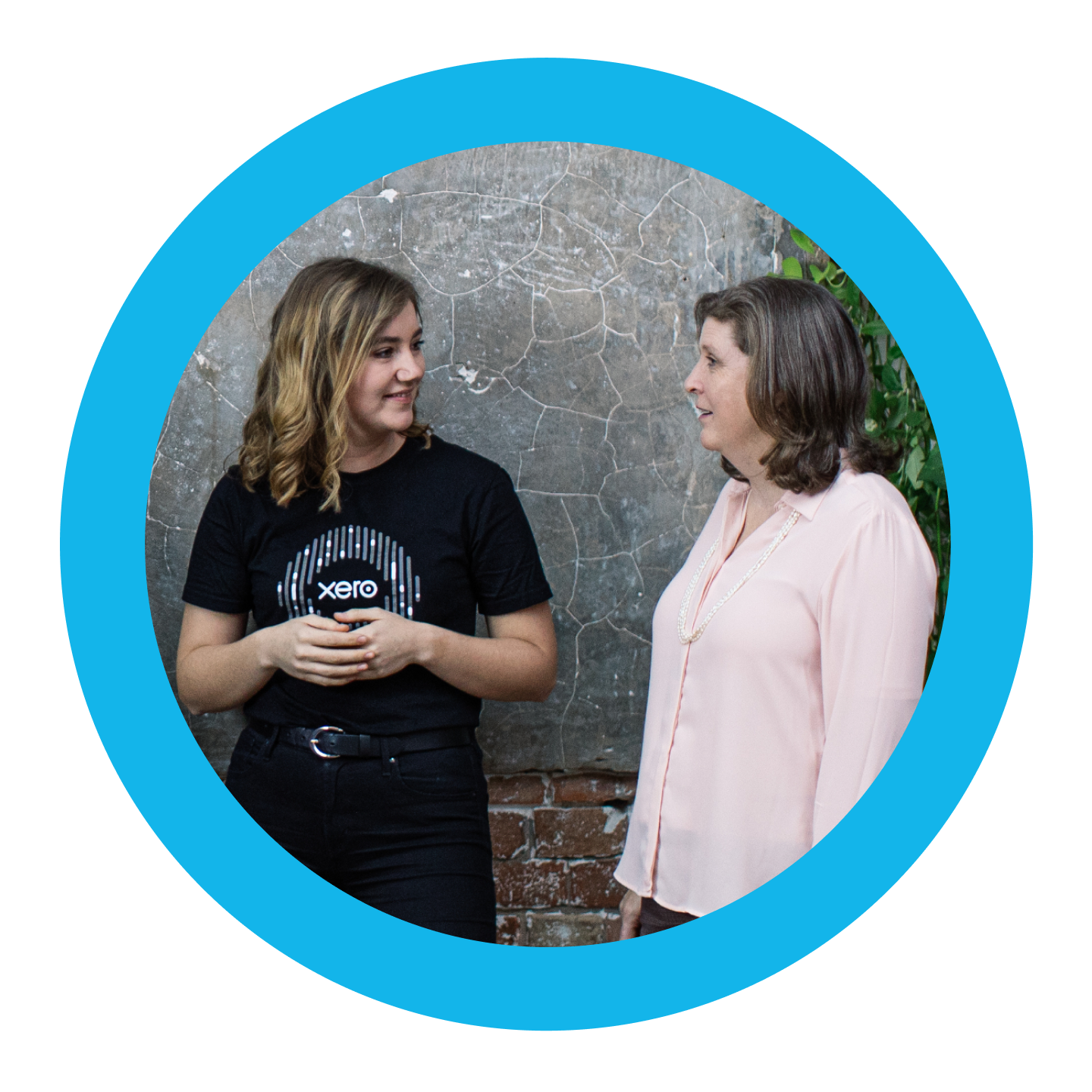 Your questions

answered
Xero is beautiful accounting software that lets you automate day-to-day bookkeeping tasks, so you have more time to focus on things that matter to you. With Xero you can import bank transactions and send invoice reminders, pay your staff with Xero Payroll and drive profitability with Xero Projects. You can also invite your accountant or bookkeeper into Xero to help you meet all your tax obligations.

Yes, Xero is a fully cloud-based system. You can access it from an internet enabled desktop/laptop computer, mobile phone, or tablet, and multiple users can work within Xero simultaneously.

The cloud is a secure platform to make data and software accessible online anytime, anywhere, from any device. Xero was built in the cloud – for the cloud. This is unlike many accounting systems that were built for desktop and later adapted to be in the cloud. With Xero, all you need is an internet connection to access financial data. Xero automatically releases upgrades, so when you access the product you're always using the most up-to-date version. There's no business downtime or costs associated with upgrades.

No. Being 'in the cloud' requires an internet connection.

Yes – very. Our beautiful software is designed to be user-friendly even if you do not have an accounting background.

Yes. Xero is an HMRC recognised VAT software provider. Our software makes it simple to keep digital records, create and submit your VAT returns online to HMRC – as well as to track and manage VAT.

Yes. With payment services like Stripe or GoCardless, customers can pay you directly. Include a 'pay now' button in your invoice to get paid even faster.

No, you just need to provide your name, email address and a phone number. We ask for a phone number so that we can get in touch with you directly to help you get started on Xero.

Yes, you can try features like Xero Payroll, Xero Expenses and Xero Projects. This lets you experience all of Xero's powerful features while ensuring you get comfortable with the product before you buy. If your bank charges a fee to connect a bank feed to Xero, then you won't be able to connect the bank feed while you are in your trial.

If you choose to continue using Xero after your trial, you will be asked to add your billing information, and will be billed monthly from that point. If you choose not to continue using Xero, you may delete your organisation in the 'My Xero' section when you login.