Chapter 2
How to write a business plan
Writing a business plan will help nail down your idea and give you a blueprint for executing it.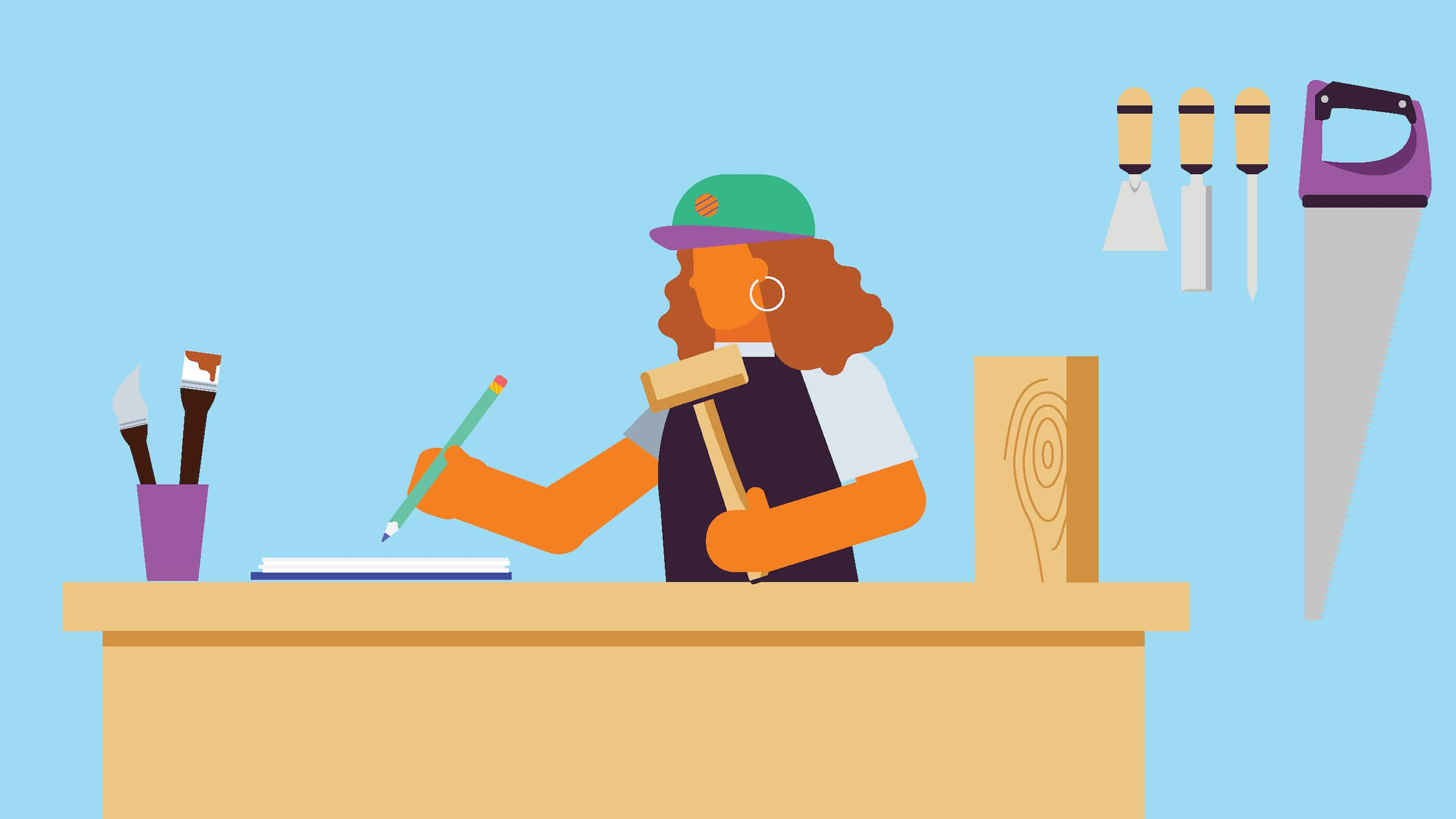 A business plan describes your product or service, identifies who the customer is, explains why they need your product or service, and shows how you'll make money from that opportunity.
Why write a business plan
How you write a business plan will depend on what you need it to do. There are a couple of key jobs a business plan can have. It can:
convince lenders or investors to put money behind that business idea
It doesn't take a book to do the first job. You can write a business plan that's short, to the point, and easy to update. That may be all you ever need. But if you're going for funding, your business plan will need to be a good deal longer and more comprehensive.
Why every business should start with a one-pager
Even if you will eventually write a long business plan, a one-pager is a great place to start. It could take as little as an hour to do your first draft and will make your idea stronger. Writing about customers, competitors, income and expenses will help develop your thinking.
How to write a one-page business plan
You'll see in the example below that there are nine sections, or things to write about. So give yourself just a small space to write about each. Keeping it short will help you focus on what's important.
When you need a longer business plan
The greater the risk you're taking, the more comprehensive your plan should be. For instance, you'll need to write a long-form business plan if you're going to fund it with other people's money. Banks and investors will expect it.
How to write a longer business plan
Long-form business plans touch on all the same things as a one-pager, but they go into more detail and contain fewer assumptions.
Back-of-the-napkin numbers are replaced by forecasts and budgets. And guesstimates for things like costs, market size, customer preferences, and competitor weaknesses need to be backed up with proof. It's a good idea to involve an accountant or bookkeeper in developing the budgeting and finance sections.
Contents of a business plan:
Executive summary: A short summary of the main points of your business plan. Write it last.

Company overview: Identify your industry, what you're selling, and how you'll charge.

Products or services: Include a description of the problem you're solving for customers.

Market analysis: Describe your target market, and examine the competition.

Risk assessment: Flag potential hurdles (including assumptions that could be proved wrong).

Marketing and sales plan: How will you find customers and make sales? How many sales will there be?

Milestones: What needs to happen and when?

Progress reporting: When and how will you report against the milestones?

Team: Who will be involved in the business? Note their skills and responsibilities.

Budget: Estimate your costs and income (and any debt that you plan to take on).

Finance: Show how you'll fund the business.
You can also add an appendix with any supporting or background documents.
How not to write a business plan
Avoid these common business planning mistakes:
Underestimating how much money it will take to get started

Failing to budget for the first few months of operation (before revenues start flowing)

Expecting sales to ramp up too fast

Relying too heavily on one or two customers (or suppliers)

Not including contingencies for unexpected delays or costs
For more information, visit the gov.uk page on writing a business plan, which comes complete with templates to help get you started.
Disclaimer
Xero does not provide accounting, tax, business or legal advice. This guide has been provided for information purposes only. You should consult your own professional advisors for advice directly relating to your business or before taking action in relation to any of the content provided.
How to start a business
Thousands of new businesses open every day. If all those people can do it, why not you? Here's what to do, and when.
Download the guide to

starting a business
Learn how to start a business, from ideation to launch. Fill out the form to receive this guide as a PDF.
Start using Xero for free
Access all Xero features for 30 days, then decide which plan best suits your business.