For Johnno Green, people always come before business
Johnno Green built his renovation and repair business, JCG Projects, from the ground up.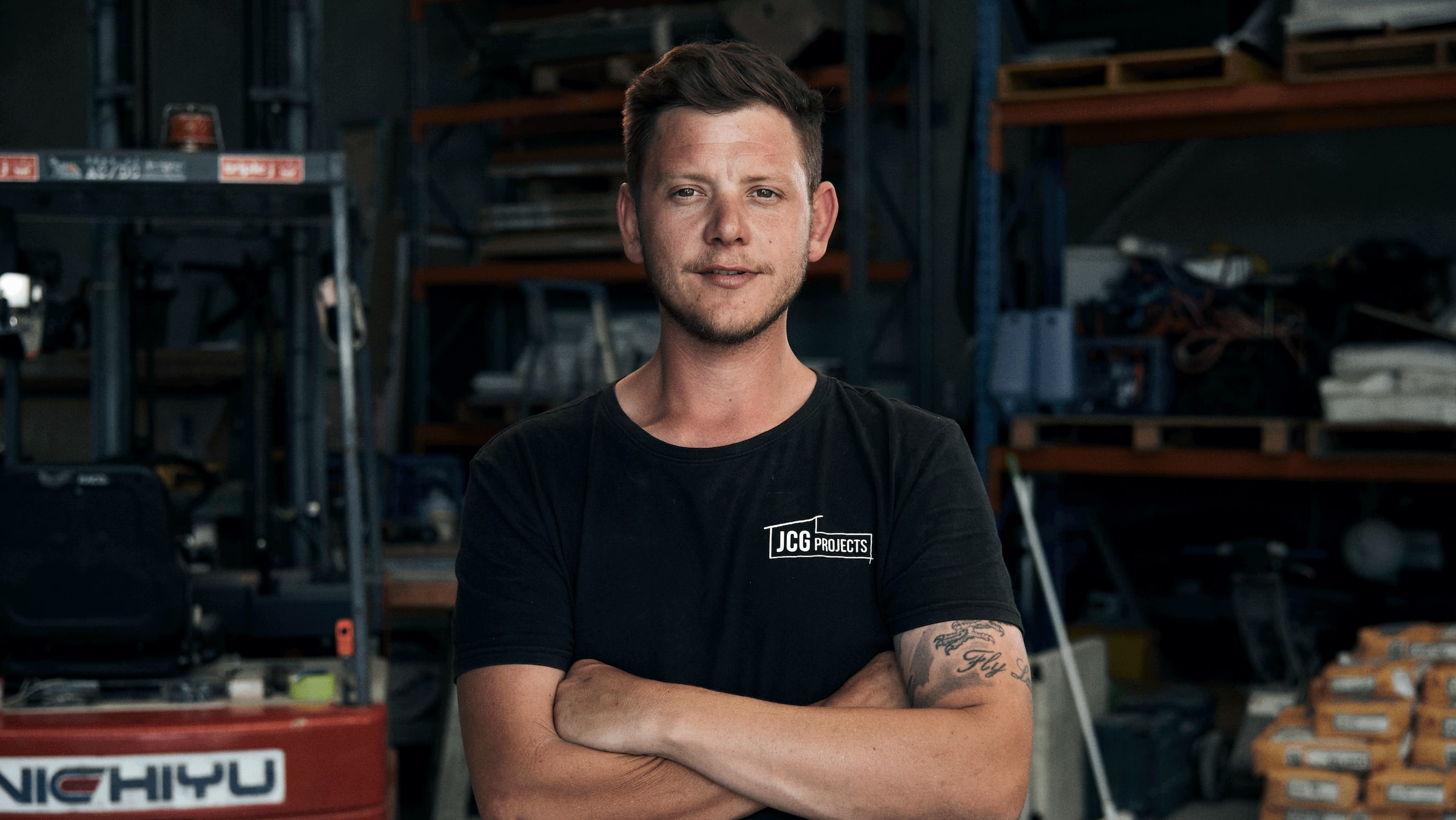 Johnno remodeled what was once a one-man band into a team endeavor, JCG Projects. Taking care of people has always been most important to Johnno. When he first started out in construction, he was disappointed in the lack of concern for worker's welfare. This passion for people gave him the drive to start JCG and take on an apprentice before he actually needed one. He was on a mission to create a great work environment, and did exactly that.
As a result of Johnno and his growing team fostering and spreading this positive vibe, his clientele grew, along with his business. And while the growing popularity is better than he could've imagined, with more business comes more responsibilities. And with that, comes more challenges.
As projects increased in size, bookkeeping became more time-consuming and complex. So, Johnno enlisted the help of Olivia Story from Gecko Bookkeeping. Olivia introduced him to Xero and a trade specific app stack that seamlessly connected to it.
This streamlined and digitalised their business processes, offering a better experience to Johnno, his team and their customers. Johnno now uses Tradify to manage his jobs, connect with clients, and to manage his team. Dext to manage receipts. Stripe to take payments more easily. And Waddle for invoice financing so cash flow is never an issue and his staff always get paid. All of the apps integrate seamlessly into Xero, so Johnno has a clear view of his numbers and business data in one place.
Integrating Xero with Tradify and Stripe in particular has been a game changer for Johnno and his customers.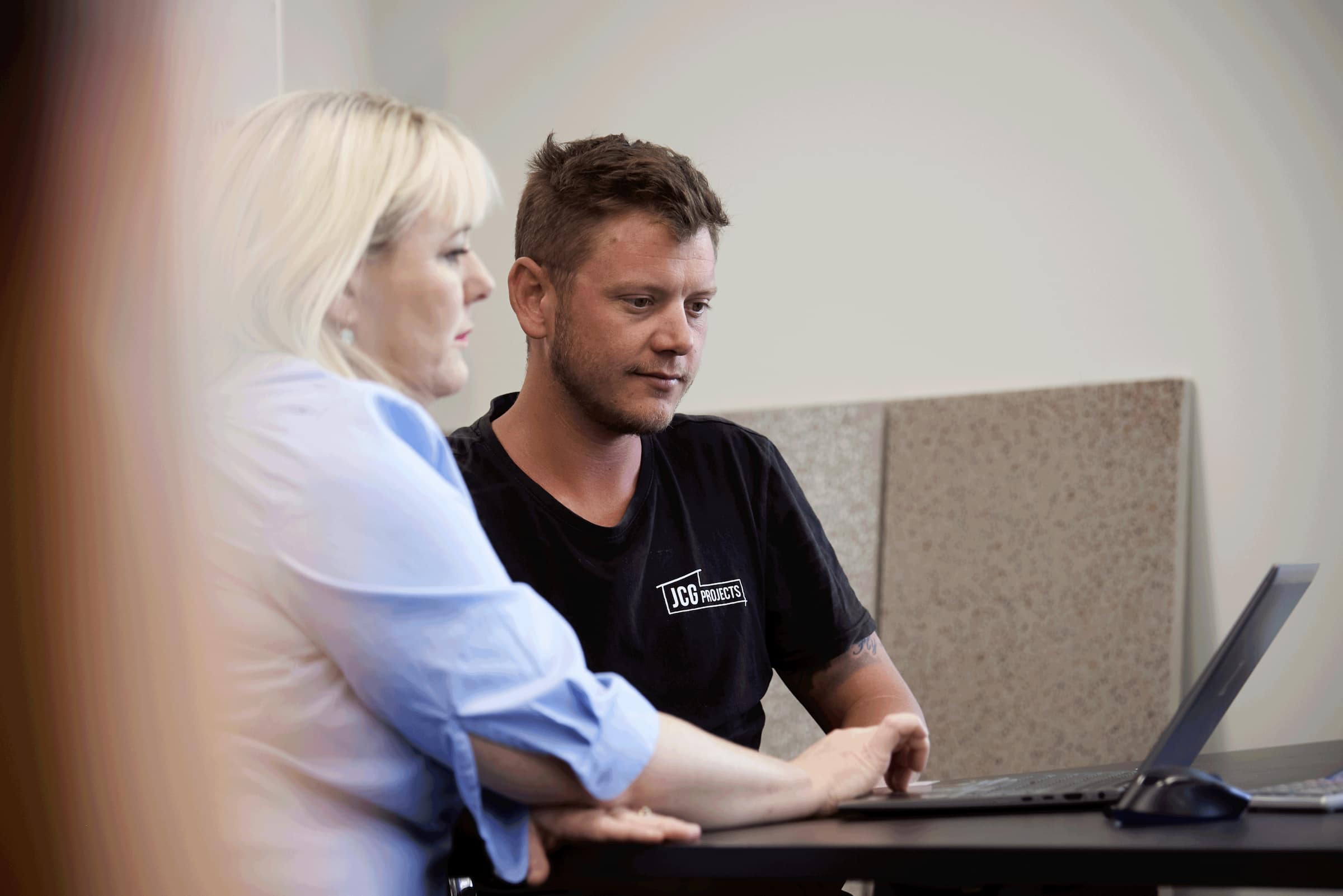 "Customers started to ask if they could pay their deposits or accounts by credit card. We initially didn't have facilities to process those payments, so our bookkeeper suggested we set up Stripe and add a 'pay now' button to our Xero invoices. This has made it easier for our customers to make secure payments. It is great because the admin process is streamlined and you're not double handling anything.
It's really good to know that we've got a buffer if someone's late on a payment, if there's some extra expenses in a job or for extra work we haven't budgeted for. It's changed the whole dynamic of our finances and kept the business growing." A security net
As business scaled, Johnno worked closely with Olivia to develop processes that worked for him, his team and his clients. To this day, Johnno is confident in the strong foundation he'd laid, crediting Olivia and Xero for giving him a greater understanding into all things numbers.
"At the end of the day, we are great on construction sites and talking to clients, but Xero and Olivia keep us in line financially. They make sure we are following all the right rules so there are no unpleasant surprises down the track. I know where I am standing financially every day. I know what quotes have been sent out, which invoices have been paid, and it helps me plan for my future."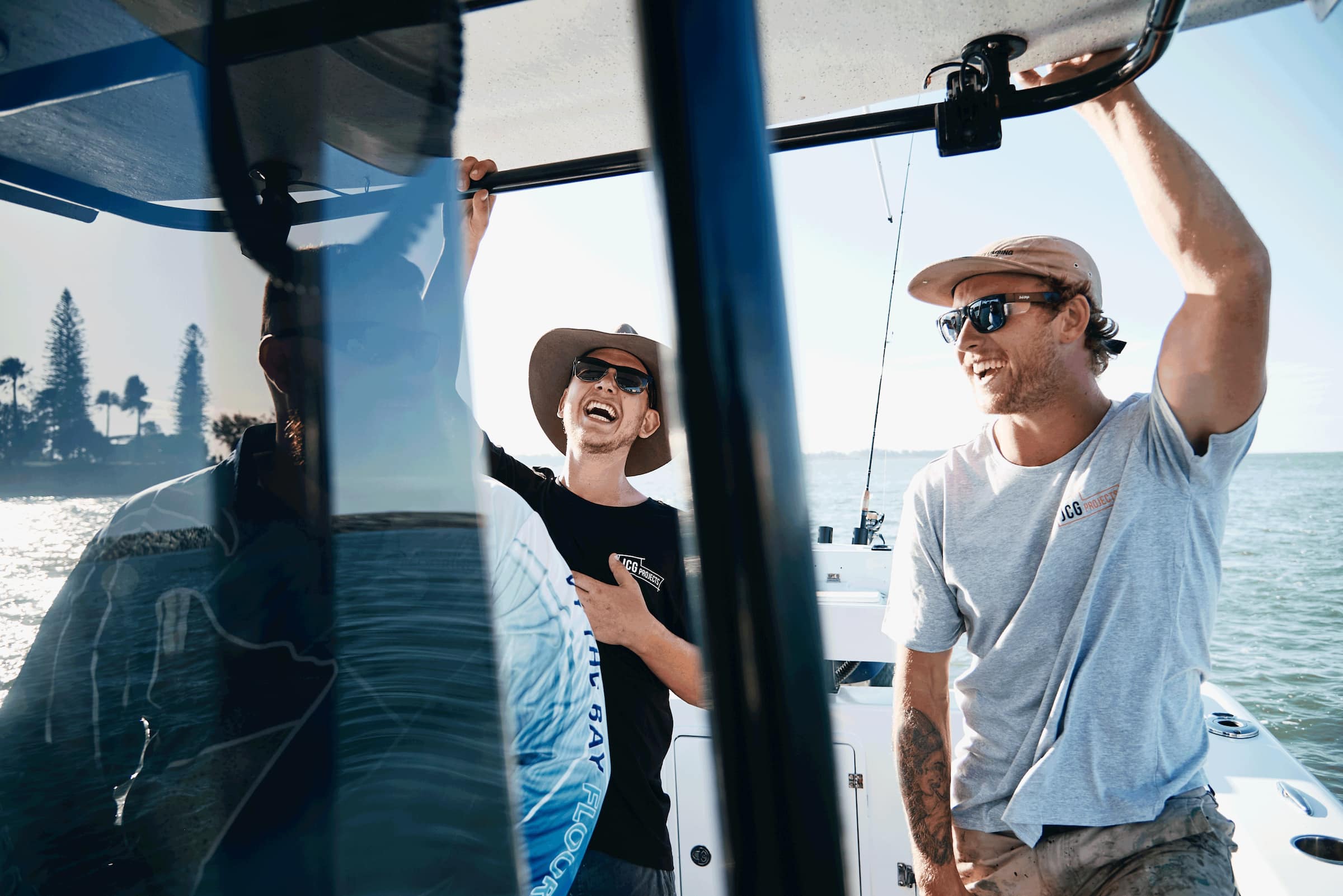 As for now, Johnno's excited to have finished a diploma that will help JCG secure larger government construction contracts.
Johnno has achieved what he set out to and made a positive work environment for his loyal band of teammates. And though he may not have set out to build a construction empire, his caring nature and great management is subconsciously doing it for him. For Johnno, "the best part about running a business is giving everyone the day off to go fishing."
For the team at JCG, that's what it's all about.
Start using Xero for free
Access all Xero features for 30 days, then decide which plan best suits your business.