Guide
What does an accountant do?
Accountants do tax and compliance work – we all know that. But the best ones do so much more.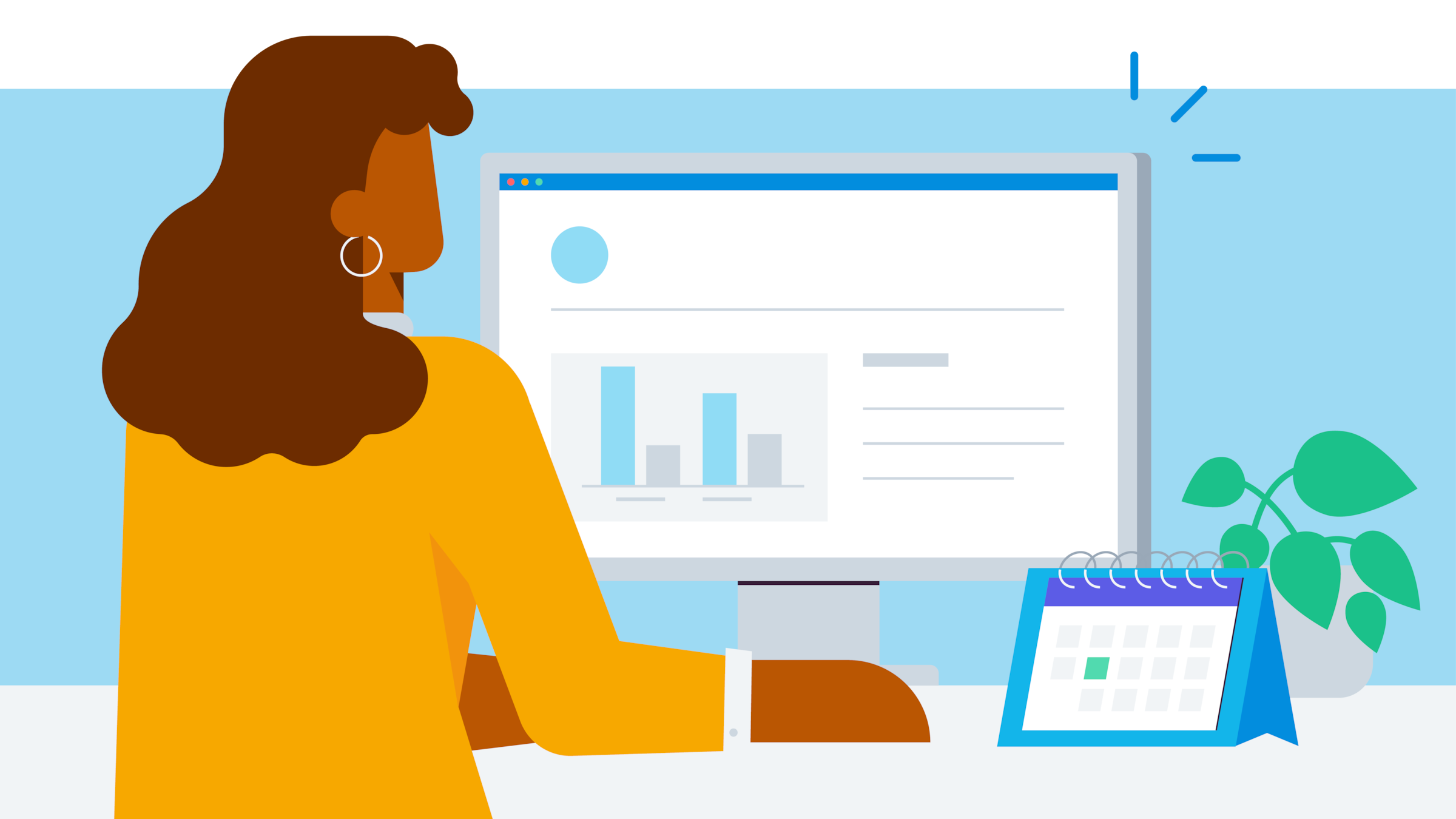 14 things you didn't know an accountant could do
Accountants do more than you think. They can give you strategic advice and come up with clever ways to save money or boost revenue. They'll also remove or automate administrative tasks that distract you from your core business. Get an accountant and you'll run your business with more clarity and confidence.
So what does an accountant do? The question is what don't they do.
Starting a new business can be exhilarating, but it takes more than a good idea. You need to know it will make money – and you need to convince investors and lenders of the same thing. An accountant can do that for you.
They'll help test your idea, identify your startup and operating costs, and create credible revenue forecasts. They also know which lenders are playing ball at any one time, so you can approach the right people for finance. Plus they'll work on your pitch, so you're ready to impress those lenders.
2. Help with business strategy
There are so many moving parts in a business. Sometimes it's hard to know where to focus. Accountants can help you figure out what's important.
They'll work with you to set goals – personal, professional and financial – then give you tools to measure your progress. You'll end up with a set of key performance indicators (KPIs) that tell you how your business is doing.
If you have accounting software, your accountant will set up dashboards that allow you to check your KPIs at any time of the day or night. And if things aren't going as planned, what does an accountant do then? They'll help you troubleshoot the issues, test solutions, and reset your KPIs as needed.
Many profitable businesses fail because they run out of money at the wrong time and can't afford to pay suppliers or staff. Even a highly active business won't last long if payments are slow to come in, or expenditure is too high.
Accountants know that revenue ebbs and flows, and that costs do the same. They'll help you predict the effect on cash flow and come up with strategies to manage the situation. They'll organize cash reserves and come up with a spending plan that ensures there's always money in the bank. It'll make payday less stressful, supplier relations easier – and sleep deeper.
4. Listen and support you
Being in business is tough. It can be lonely, too. When things seem too hard, and you start thinking about the cozy 9 to 5 you left behind, a top accountant can keep your head in the game.
They know how much your business means to you. They can reassure and reset you on your journey. And they'll help you cope with stress by breaking down big business problems into manageable parts. Giving moral support is an important part of what accountants do.
There's good debt and bad debt. Your accountant can help you tell one from the other. They'll find the least expensive borrowing strategies for your business – with the right mix of repayment flexibility and low interest. If you need refinancing, they'll take care of that too.
Accountants will also advise when spare cash should be used to pay back loans, and when it should be reinvested in the business. They'll do that by considering the numbers behind your business and looking at how your debt's structured to develop a specific strategy for you. It's not just blanket advice.
6. Deal with unpaid invoices
Unpaid invoices are a fact of business. Chasing those debtors is a distraction you don't need, but you can't afford to ignore the problem. Your accountant can take the headache away.
They can set up invoice systems that send automatic reminders to customers when their bill is due and/or overdue. Some accountants will even call businesses that don't respond to emails.
If invoices remain unpaid after this, your accountant can arrange invoice financing – where a business will buy your unpaid invoices from you and chase the payment themselves.
7. Write and pitch loan applications
Applying for a loan is both an art and a science. A good accountant will do more than just pull together your numbers. They can help you craft a compelling story.
Lenders obviously need to see solid financials and credible forecasts, but that's just the beginning. An accountant will tie it all together in a presentation that sells the wider vision for your business. There won't be any spreadsheets. You'll be armed with graphs and charts that visualize the numbers – allowing your lender to literally see the opportunity. And they'll use powerful forecasting tools that loan officers trust.
Detailed budgeting can eat up a lot of your time and energy. As a result, many businesses end up working off a vague set of numbers that are full of assumptions and estimates. Your accountant can help you produce a rigorous, accurate budget that gives you real confidence. You'll know the real cost of doing business. You'll know how much money you can reinvest. And you'll know what you can pay yourself.
Need hired help, but not sure where to start? Your financial advisor can step in here too.
What does an accountant do to assist with your human resources?
They'll figure out what sort of hire will boost business the most. Will your bottom line benefit more from a sales person or a technician?

They'll work out the cost of hiring, training and paying an employee to make sure you can afford it.

They'll also help you get payroll right, including complying with government paperwork, tax and insurance requirements.
10. Set up your cloud accounting software
Your accountant will automate a lot of your business's accounting so that sales and expense data flows directly into your accounts. They'll also set you up with invoicing systems that tell you what's been paid and what hasn't. Smart software will even send reminder emails to clients who haven't paid so you don't have to.
There are dozens of other automated systems they can implement for you, such as:
cash flow dashboards, so you always know where you stand

KPI tracking, so you can check overall business performance 24/7

automated accounts payable, so you're always on top of expenses

mobile accounting apps that allow you to manage your finances from the road
11. Help you manage inventory
Do you spend a lot on storage, or lose money writing off obsolete or damaged goods? Or do you sometimes lose revenue because you run out of inventory? Smart inventory management is critical to doing good business.
Your accountant will identify the cost of holding inventory and come up with strategies to save some of that money. Plus they'll review your sales data to help predict inventory needs, so you can place accurate orders. They can even set up software that tracks inventory levels and auto-orders items as they run low.
12. Make your business zing with efficiency
The cost of doing business can climb quickly with things like:
energy – electricity, gas, utilities
Do you think about these costs strategically? If you don't have the time or expertise, that's something an accountant can do for you. They'll identify unnecessary costs in your business and help you develop more efficient ways of working.
13. Unlock the power of technology
Smart business software can automate a lot of the things you do manually. An accountant can take away those distractions by setting up affordable software for things like:
This is one of the most important things an accountant can do for you. Automating business processes takes away pain, lowers costs and ensures everything runs smoothly. Just make sure you find a tech-savvy accountant that knows about business apps.
14. Bring some fun into your business – honestly
What does an accountant do? The easy answer used to be that they wore suits and sat behind big desks. Not even that's true anymore. Many modern accountants have interesting backgrounds and will come into your workplace to see how your business actually works.
It's easier than ever before to find an accountant who you relate to on both a personal and professional level – and they can make all the difference to how you run your business.
There's more to tax than completing and submitting your returns. A great accountant will:
help you deal with old tax debts

make sure your books are watertight if you're audited
What does an accountant do? They make business better
If your current accountant is going through the motions, you'll be amazed at the difference a top accountant can make. They can bring a ton of extra capability and insight into your business.
So what does an accountant do? Really, it's whatever you need. Because if they can't solve your business problem themselves, they'll know who can.
Just remember that when looking for an accountant, consider more than their knowledge and skill. You should be able to have very frank conversations with them so find somebody you like. An accountant that's easy to get on with and can do all of these things for you is out there.
How to find an awesome accountant
Nothing beats a recommendation from someone you respect and trust so ask friends, family and business partners what they think of their accountants. If you find that doesn't work, you still have options. We've compiled a list of progressive accountants that offer a wide range of services and understand the power of business software.
Disclaimer
Xero does not provide accounting, tax, business or legal advice. This guide has been provided for information purposes only. You should consult your own professional advisors for advice directly relating to your business or before taking action in relation to any of the content provided.
Start using Xero for free
Access all Xero features for 30 days, then decide which plan best suits your business.