Guide
How to start an Airbnb business
Interested in starting an Airbnb business but not sure how? Learn the key steps to get your first booking.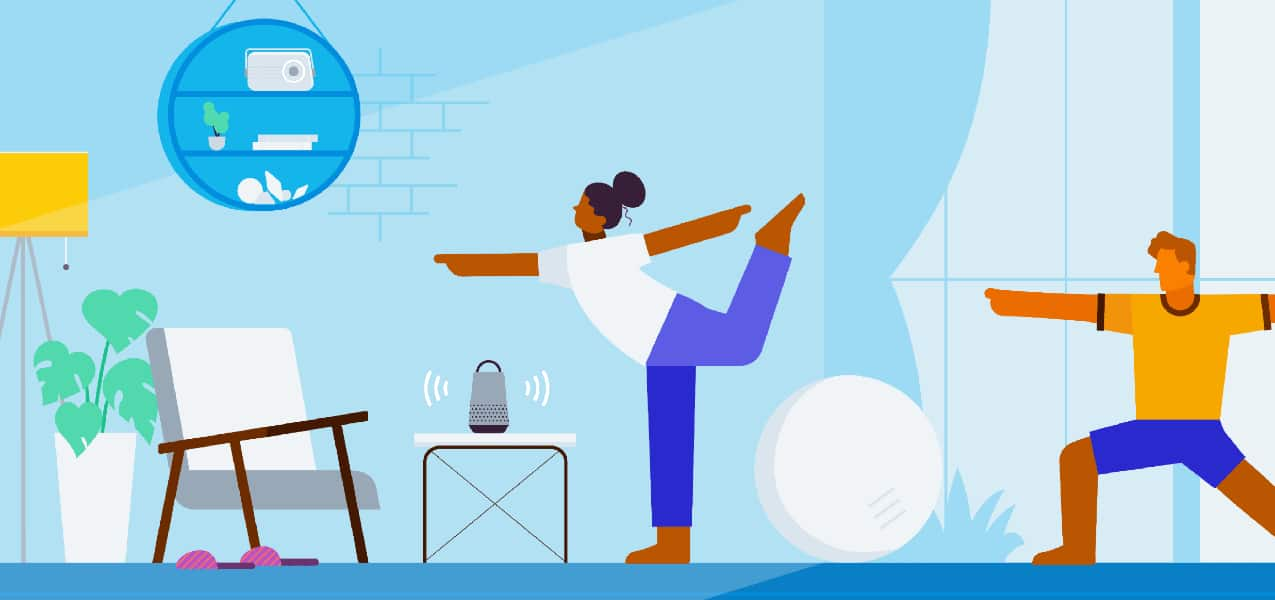 Airbnb (air, bed and breakfast) is an online marketplace allowing property owners to rent a space to travelers needing accommodation. Travelers can rent a room, a shared space, multiple rooms, or a whole property. An Airbnb rental business is based on a peer-to-peer business model similar to Vacation Rentals by Owner (VRBO). Some Airbnb rental hosts do this as a side hustle. Others make a full-time living managing multiple properties.
An Airbnb property doesn't have to be a house or an apartment. Unique stays include treehouses, yurts, barns, sheep wagons, boats, and RVs. If you live in a desirable tourist location or an area with few hotels, having a unique vacation rental will help you stand out with Airbnb guests.
How Airbnb works for hosts
To qualify as an Airbnb host, you must meet some basic requirements. For example, hosts have to provide at least 30 days of availability during a 12-month period.
You can choose how you receive payment and how much you charge. You pick a payment option when you sign up. Payoneer and Airbnb's Fast Pay get you paid more quickly (in as quickly as 30 minutes after Airbnb processes the payment) but service fees are involved. Payment options like bank transfers may take a few days, but there are no service fees. No matter which payment method you choose, you'll get charged a 3% fee on all Airbnb income for the rentals.
Other important Airbnb requirements include:
You must provide basic toiletries, bed linen, and towels.

You must reply to inquiries within 24 hours of receiving reservation requests and accept them as soon as possible.

You should not cancel a booking. However, Airbnb does have a few exceptions to this requirement, such as circumstances beyond the host's control, like a broken furnace, or a local state of emergency. Also, if the host finds out the guest intends to violate house rules or Airbnb policies, the host can cancel the reservation.

Your property should be safe and free of any safety hazards such as mold, blocked fire exits, and rat poison.
Some jurisdictions have a 120-night limit for short-term reservations per calendar year. This means that once you reach the limit, Airbnb will stop accepting bookings. You may be able to apply for extended home-sharing. Get in touch with local authorities to find out if this is an option.
If you go above and beyond the expected service by receiving excellent positive reviews, being responsive to guest needs, and not canceling bookings, you can qualify as a Superhost. Benefits include a special badge displayed on your listing, priority support, and additional property promotion. You also get a $100 Airbnb coupon each year. Assessments of eligibility are made four times per year.
13 steps to starting a successful Airbnb business
Becoming an Airbnb host may seem like an easy business to start, but it is important to understand what's involved. Here's a step-by-step guide to get started.
1. Check if it's permitted in your area
Check your local zone laws to see if you are permitted to use your property as a short-term rental property. Every state and most cities have different zoning regulations and restrictions. In addition to these zoning rules, be sure to check the hotel ordinances of your city and state, as these local laws can also apply to Airbnb businesses. If you are looking to buy a rental property and have a listing for it on Airbnb, make sure you can legally use the property that way before buying it.
You may also need permission from your landlord, co-op board, or homeowner's association. Check your lease to see if you can sublet or if there are restrictions on short-term rentals.
If you own the property but are paying a mortgage, you may need permission from your lender. Check with them before you get started. You will also need to make sure you can get insurance on the property.
2. For new properties, choose your business structure
If you are buying a new property, you will need to decide if you want to form an entity to own and operate the property. The most common business structure to form for a new Airbnb is a limited liability company (LLC). However, you'll need to look at your financing and insurance options before creating an LLC. Consider how many properties you will have in your business and which structure suits your needs the best.
The LLC is often chosen because it provides limited liability protection. For a rental property, an LLC also provides flexibility in management. There can be more than one owner in an LLC, or there can be a single owner. It is important to note that the limited liability protection isn't complete, and owners can still be held liable in some instances. The LLC business structure is based on a state statute rather than a federal one, and states may have different regulations. Check the requirements of your local government or state for further information.
When it comes to Airbnb rentals, some have a single owner or joint ownership without forming a separate entity like an LLC. In these cases, income and expenses get reported directly on the owners' tax returns. There is also no liability protection, and their personal assets may be at risk.
3. Do your market research
It is important to understand the market you plan to run your Airbnb business in. It will help you understand how viable your business could be. Factors to research include:
Seasonality: What are the peak and off-peak seasons in your area? How can they be optimized? Should nightly pricing change based on time of year?

Tourism: Consider the tourist attractions nearby and events in the area. What are the top local attractions? What is your proximity to tourism spots locally and in the wider area?

Airbnb occupancy rate: Research the occupancy rate for the location. Check comparable properties in your area and other competitors if possible, including hotels and bed and breakfasts.

Amenities: Consider amusement, dining, and recreation spots in the area. Guests want this information, so you should know it and include it in your marketing and listing.

Target market: What type of people are likely to be attracted to your area? Check your city or state tourism website. Does the area attract business travelers, families, older couples, college students, or young professionals?
You will have additional taxes to consider. Tax laws vary in each state and depend on whether you rent or own your property and where you are located.
You may have to collect a sales tax or local occupancy tax (hotel tax). Airbnb automatically collects and remits these taxes in most jurisdictions. However, in some cases, they may not handle all of the taxes you are required to report and pay. . You can check this in the "Manage Your Space" section of your listing.
You must also pay real estate tax if you own your property. Renters don't directly pay this tax, though it may be included in the rent by a landlord.
Consult with your accountant for up-to-date tax advice for your state. The Xero advisor directory can assist you in finding a new accountant if you need one.
5. Plan out your finances
It is important to make a basic business plan to understand your likely cash flow, startup costs, and expenses. A simple one-page plan will be enough for most Airbnb businesses.
Areas to consider when making your plan include:
Executive summary: Describe your Airbnb business opportunity

Company overview: Briefly describe your company and its structure

Industry analysis: Provide a brief overview of the Airbnb industry, regulations, and potential risks

Competitor analysis: Outline who your key competitors are (other Airbnb businesses and short-term rentals)

Financial plan: How you will finance your business and startup? Ideally, this should be for three years.

Your team: Who will work in your business? Include vendors, such as cleaning services if you plan to use one.

Timeline: Set out your planned milestones and key targets

Insurance plan: Figure out what insurance you will need
6. Get the necessary permits and licenses
An Airbnb must have the correct permits and licenses to operate in the US.
Some states require a business license to operate a rental property. Where you register will depend on your business structure.
Information required for a business license usually includes:
ownership, management structure, or directors
In rare cases, you may need to register your business to collect the hotel tax (also known as Transient Occupancy Tax or Lodger's Tax License in some areas). However, in most cases, Airbnb processes this tax automatically.
Some jurisdictions also require a special permit to rent out your home or rooms in your home. Contact local authorities to see if you need one.
Airbnb provides a host liability insurance to the value of US$1 million in the event that a host is sued by a guest for injury or stolen property. Staff, such as cleaners, are also included in this policy.
Insurance requirements vary by state. Some common types of insurance to consider include:
Short-term rental insurance: Provides protection against theft, damage to property, digital theft, and protection against loss of income if a property is under repair.

Landlord insurance: If you are not staying at your property with guests, this provides protection against property damage, liability, and lost income due to a property being unable to be rented.
When setting your price for your nightly rate, you'll need to consider your target customer, competitor prices, seasonal prices, and Airbnb metrics. Keep in mind that Airbnb charges hosts a 3% fee. Also, as of 2022, Airbnb shows what they call "total price display." Your listing will show how much your place will cost to rent, including fees, before taxes. This makes it easier for guests to compare prices. And Airbnb's search ranking now emphasizes total prices.
In the Airbnb platform, you can see current metrics which allow you to compare your prices to other Airbnbs in the area. Monitor the metrics regularly to observe surges in demand or popular days of the week. Airbnb also now offers pricing tools for you to use to determine a competitive price. In addition, you can set minimum stay limits and offer additional services such as being pet-friendly or providing tours.
When you establish your Airbnb account, you can set up how to receive your money. Guests pay Airbnb before their arrival. Airbnb will process your payment 24 hours after the guests check in. Payment options that guests can use include PayPal, debit cards, Visa, Mastercard, American Express, Google Pay, and Apple Pay.
Several factors that can affect your pricing include:
Discounts: For example, weekly or monthly discounts. Typically, hosts will provide discounts to guests booking longer reservations.

Proximity: This goes for local attractions that have a rush of potential guests in a particular season, like a property near a college football stadium.

Seasonal pricing: Holidays, weekends, and special events often attract higher prices, but off-peak could be cheaper.

Guest facilities: If you are providing extras, such as air conditioning, a family room, or kitchen facilities, your price can be higher.
9. Preparing your Airbnb for guests
Before you can establish your business and property listing on Airbnb, you'll have to prepare your property, which will cost money. Some investments to consider include:
To simplify guest check-in, install a keyless lock.

Consider the furnishings needed for your target market. If that's families, consider some bunk beds. Provide some extras, such as a coffee maker or tea kettle, and a microwave oven for guests who stay longer.

With many people working remotely, you might want to consider offering things they are likely to need, such as a desk, powerful wi-fi, good lighting, office supplies, and ergonomic desk chairs. Some larger Airbnb properties also offer dedicated workplaces on their properties.

Buy a supply of good quality sheets and towels. You'll need several sets for each room.

Stock the bathrooms with toilet paper and toiletries.

Consider the rooms you plan to use. Do they need to be closed off, repaired, or painted to make them suitable for guests?

Ensure that any property maintenance gets done. Dripping taps, frayed carpets, and faulty lights all need to be repaired. Smoke alarms and carbon monoxide detectors should be installed too.

Write up guest check-in instructions and rules and make them available on arrival.
10. Assemble support teams for maintenance
Property maintenance can need to happen at any time of the day or night. Having a list of available contractors will make your life easier. As a regular client, you may be able to negotiate cheaper prices. Some contractors to include:
11. Create a cleaning plan
One important factor to think about is cleaning. You'll have to choose whether to do the cleaning yourself or use a cleaning service. Whatever you decide, the standard has to be first class.
The benefits of cleaning yourself are that you will keep your overheads low and you remain in control. But it can take up a lot of time, reducing your availability for other tasks and managing your listing. Meeting the cleaning needs of guests is a big responsibility.
Using a professional cleaner offers peace of mind and a level of cleanliness at hospitality standards. A cleaning service will have reliable staff and are likely to provide a single point of contact for communication. The obvious downside is that a cleaning service will increase your overhead.
You can add a cleaning fee to your listing to factor in these charges. However, some Airbnb owners who have done so have discovered that a big cleaning fee means that customers may leave a bigger mess. It is up to you to figure out the balance here.
12. Create your Airbnb listing
Optimizing your Airbnb listing is key to attracting potential guests and building your business. It is worth spending time on this to get it right.
Some things to consider when creating your listing include:
Create an attractive title for your Airbnb listing that is descriptive, such as Cozy Creekside Cabin or Hidden Cottage

Invest in some professional, high-quality photos, and highlight any special features, such as a fireplace

Describe the amenities and how they can make a guest's stay better

Be descriptive about your property and the area, but don't lie - make it clear and informative

Include details such as the number of guests permitted and if you'll accept extra guests

Provide details about what is included, for example wi-fi

Keep your price competitive for your area
Beginning a successful Airbnb business is hard but rewarding. This list could make starting your business a little easier.
Disclaimer
Xero does not provide accounting, tax, business or legal advice. This guide has been provided for information purposes only. You should consult your own professional advisors for advice directly relating to your business or before taking action in relation to any of the content provided.
Small business ideas
Find a business idea to suit your background, budget, and skill level.
How to get a business loan
Understand types of loans and how to secure financing to start your business.
Start using Xero for free
Access all Xero features for 30 days, then decide which plan best suits your business.