Guide
How to get more clients and grow your business
Struggling to get more clients and businesses? Learn new ways in this guide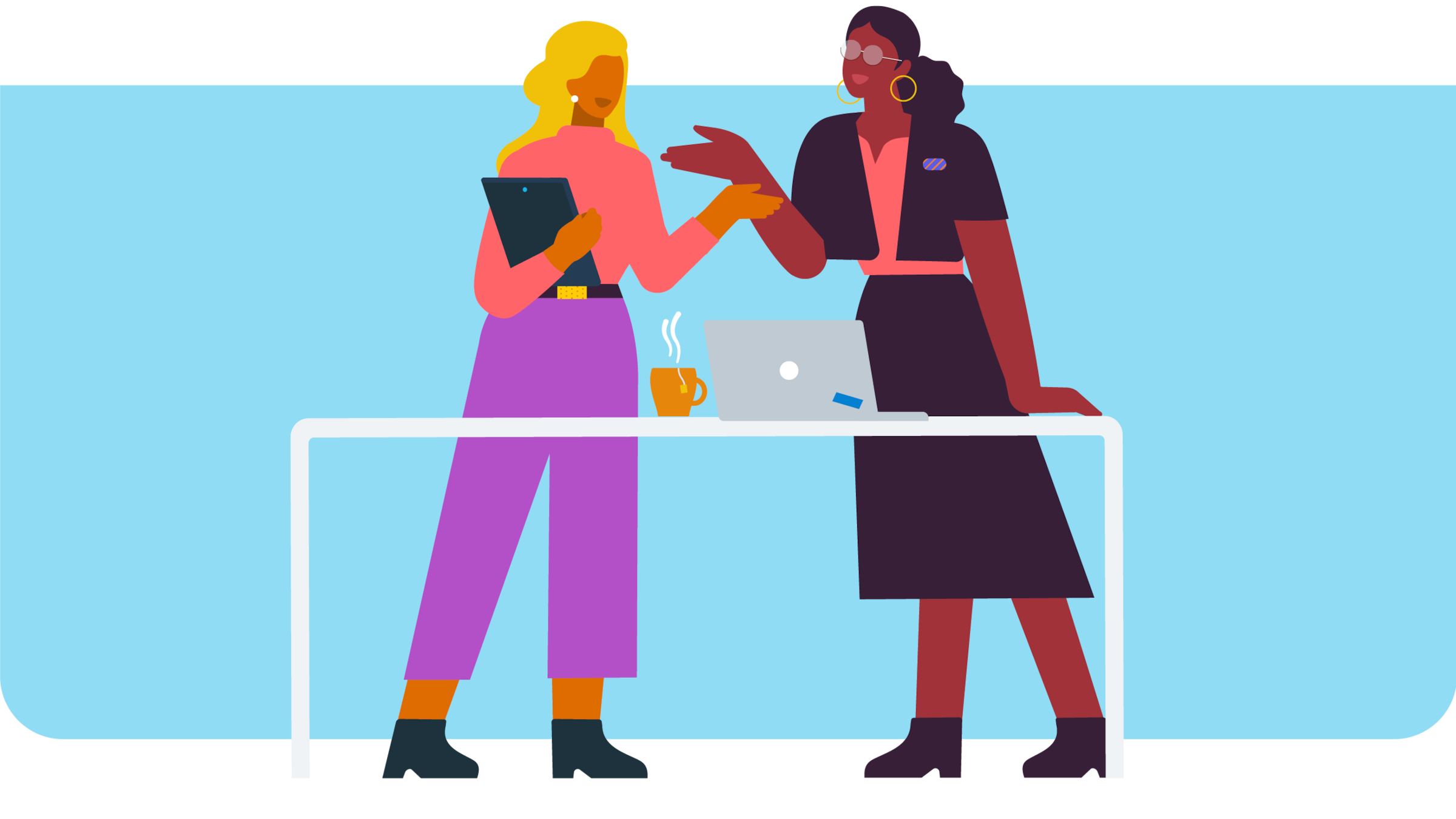 With social media platforms and best practice guidelines for search optimized content constantly changing, new businesses and solo entrepreneurs face numerous challenges in an increasingly competitive economy. That's why it is especially important for business owners, especially if they have a new business, to focus on how to get more clients.
New clients are the lifeblood of any business, and knowing how to utilize effective strategies to bring in potential clients, especially for startups, greatly increases a business's chance of long-term success. So we'll look at seven proven marketing strategies in order to help increase the likelihood of bringing in new customers.
Any type of business can use these methods when trying to figure out how to get more customers. The important thing is to be versatile with your marketing strategies so that you can find the widest customer base.
The importance of attracting more clients and growing your business
In many cases, knowing how to get new customers is quite often the difference between whether your business continues to stay open or not. While this may seem stark at first, the global reality is that, often, businesses are not competing on a local level anymore, but an international one.
Strategies you can use to get new business clients include:
knowing how to identify and target the right market

knowing how to build a strong online presence

knowing how to network and build relationships

being certain to offer high-quality products or services

knowing how to utilize social media and email marketing

being certain to provide excellent customer service

knowing how to seek out new opportunities for growth
1. Identify and target the right market
As you're trying to grow your business, one of the things you're likely to notice is how much competition is around you, even on a local level. So what can you do to help your business stand out from your competitors?
One of the first things to do when trying to find ideal clients is to think about how to identify and target the right market. Quite simply, this means figuring out what you're good at, and then making only the people who need your services aware of them.
The first thing you need to do is evaluate your customer base. This means that you need to look for patterns among the most successful jobs you did. Is there a specific kind of work that your company is most effective at providing? Is there a specific type of client you enjoy working with more than others?

Once you've done that, you should be able to figure out your area of specialization fairly quickly. Having an area of specialization is important because it allows you to only focus on a small subset of people at one time. Trying to appeal to everyone is a common mistake that businesses make, and not only do they get lost in the crowd, but they often end up overspending on their marketing budget as well.

Having identified your best prospective clients and determined your area of expertise, you can begin to narrow your focus and start building your business around that. If your construction company is excellent at remodeling bathrooms, for example, then lean into that. If you're a lawyer, you might specialize for, example, in patent law or personal injury cases.

Then let those who might need your services know about your business. This means advertising to showcase your work, or attending events and places where you know people might need these kinds of services.
2. Build a strong online presence
Building a strong online presence may be the single most important step when it comes to figuring out how to get more clients for your business. Your company's website serves as a kind of digital business card. It's where potential customers go to learn more about your business, so you need to be certain that your web page is not only professional, but also being utilized correctly.
It's important that everything about your website immediately grabs attention, as you only have a couple of seconds before a prospective client decides to explore further or close the page. Ideally, you would hire experts to help you polish each area of your website. This means hiring an expert in website design and a professional copywriter to ensure that your content is well-written and easy to understand. Copywriting is often neglected, especially by small businesses looking to save money. This is a mistake, as most people are not trained writers, and when business owners try to write their own content, it almost always comes out poorly. Some website design companies will take care of everything for you, from graphic design and web design to content creation. This may also be an option for you.
Some important factors to keep in mind concerning your website include:
Set your online marketing goals early and hire a content marketing expert, if you can.

Develop a search engine optimization (SEO) strategy to help people find your website.

Make your website easy for people to use – good UX design can make or break a site.
Once your website is complete, it is time to begin sharing it on social media platforms and other places where you can advertise your services.
3. Network and build relationships
Networking is one of the most overlooked strategies when it comes to the best way to grow your business. Websites like LinkedIn are an excellent way to demonstrate your skill set. You can showcase your professional experience with your LinkedIn profile. In addition, they allow you to network with other professionals in the same industry, which can make finding leads or hiring additional talent much easier. Strong business relationships are key to the foundation of any successful business.
Another way to increase business is to ask current clients for referrals. You might want to do so right when you've completed work for this client, and you've done everything in your power to make them happy. Simply ask them if they know of anyone else who might need your help. This article on how to ask for referrals on the inc.com website has some top tips. Having testimonials from clients is very helpful.
4. Offer high-quality products or services
It should be obvious, but still needs to be said: the best way to get clients is to offer high-quality products or services. If you're good at what you do, and you've marketed yourself well, people are more likely to find you and to want to use your goods or services.
The internet becomes a powerful tool for promoting your business when people say how skilled you are, talk about you online and leave good reviews for your business. Conversely, if you offer poor service or inferior products, people will leave angry reviews, and they are likely to follow your business around for quite some time. It's better to not put yourself in that position in the first place than to deal with the stress and potential lost revenue as a result.
5. Utilize social media and email marketing
Knowing how to use social media effectively is a valuable skill when considering the best way to get customers. Businesses that know how to utilize social media well not only build a larger social network, but are also better able to adapt and expand as the business landscape shifts and changes.
In terms of visibility, Facebook and Instagram can be great places to start promoting your business. However, any expert in digital marketing would tell you to consider other platforms that may be a better fit for your customer and niche. Take a look at the Lyfe marketing website for a list of the top 11 social media platforms in 2023.
Learning how to use Twitter (now rebranded as 'X') and its hashtags is an option. However, you have to be able to think beyond just digital media. Go make an appearance on an industry podcast if you can, or write a guest post for another company's blog. By writing a guest blog, you help to establish yourself as a subject matter expert. Blog content is an inexpensive and highly effective way to reach out to potential customers and expand your target audience.
Email marketing is also an important part of your social media strategy. On average, people only open 8.5% of cold emails, so it's better to focus on building up an email list of people who wish to hear from you regularly.
6. Provide excellent customer service
Providing excellent customer service is as important as providing a high-quality product or service. People can always spend their money at another business, and having excellent customer service is one of the easiest, and free, ways to build brand loyalty.
This is an area that you don't need to overthink. Providing quality customer service is relatively intuitive. Treat people respectfully, learn their names, and never make a customer feel like they are just a number or that you're taking advantage of them. Treating people like people goes a surprisingly long way and costs a business nothing. Whatever your business, people are at the heart of things.
7. Seek out new opportunities for growth
The final piece of advice for expanding your business is to always seek out new opportunities for growth. There are always going to be new customers in need of your services, and learning how to find them is a large part of being a successful business owner.
Don't be afraid to take risks and be creative with your marketing and outreach style – those are the kinds of things people often remember in the long run. If you want people to remember you, then you have to give them something worth remembering in the first place.
How to attract more clients and grow your business
We suggest trying more than one of these seven steps at a time to see what resonates best with your audience. Use the steps as a foundation and experiment with them in whatever ways work best for you. No two businesses are the same; each needs a unique marketing strategy that's tailored to its needs.
Xero is proud to craft software that simplifies the accounting process for small business owners, professionals, and the self-employed. The experts at Xero have crafted world-class accounting software that can help you keep track of your finances in a timely and efficient way. You can learn more by visiting the Xero website today.
More Xero small business guides to help your marketing
Disclaimer
Xero does not provide accounting, tax, business or legal advice. This guide has been provided for information purposes only. You should consult your own professional advisors for advice directly relating to your business or before taking action in relation to any of the content provided.
Start using Xero for free
Access all Xero features for 30 days, then decide which plan best suits your business.