Join us at Xerocon Sydney: 23-24 August 2023
Join us at the ICC Sydney, where we're bringing this unmissable conference to accounting and bookkeeping leaders from Australia, New Zealand and beyond. Save 20% on second release tickets now! Hurry – offer available until 7 July 2023 or until sold out.
What to expect at Xerocon Sydney 2023
Fresh features, apps and ideas
Discover new Xero enhancements and connections to help streamline and grow your business.
Mainstage showcase and breakout sessions
There'll be two days packed with content, our showcases will uncover the full value of Xero so you're armed with everything you need to manage your practice amidst the ever-changing demands of the market, along with inspiring guest speakers and 20 breakout sessions.
Check out the agenda
Inspiration and atmosphere
The Xero showcase will inspire you with new insights that you can put into action when you return to work.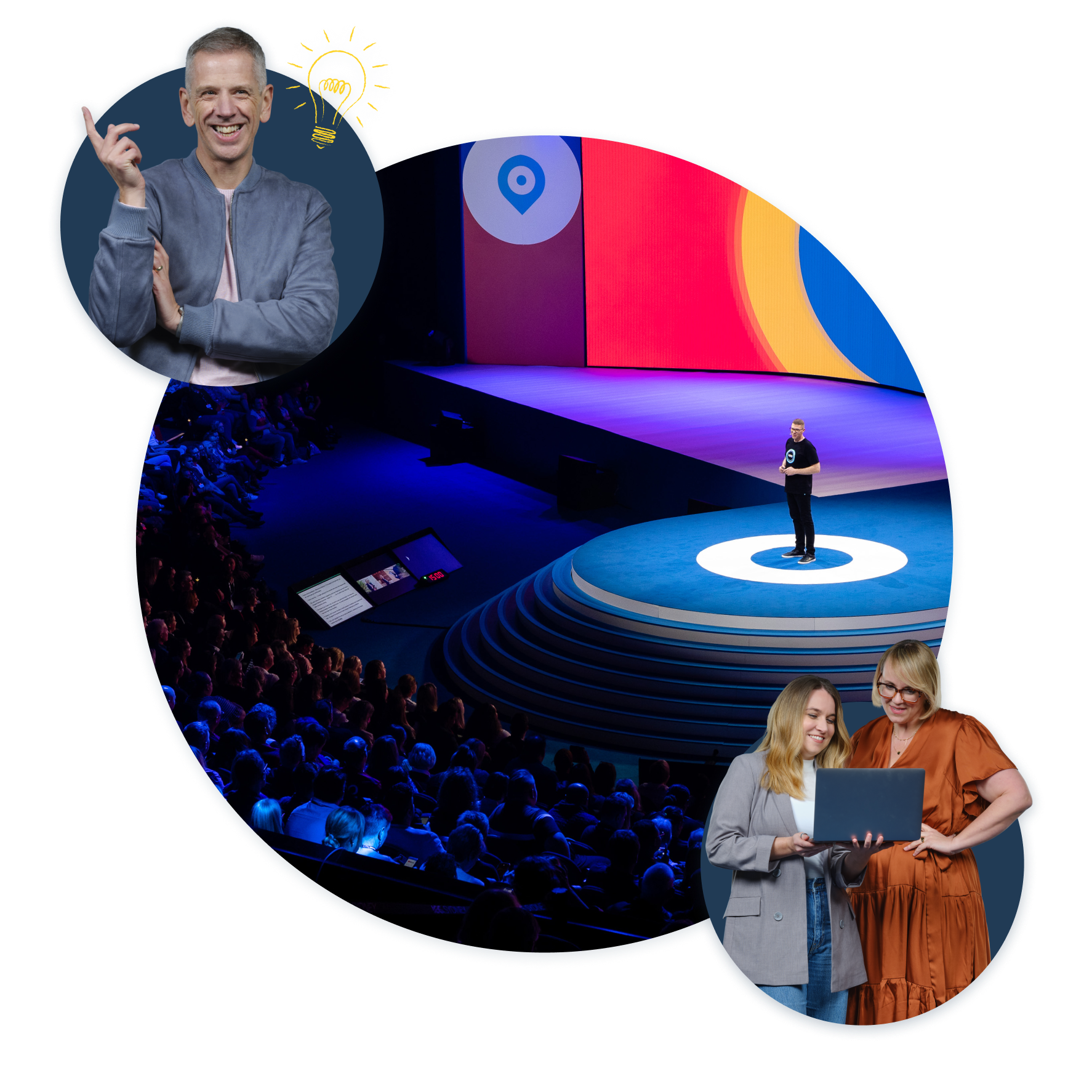 Community and connection
Connect with like-minded accountants, bookkeepers and the wider Xero community.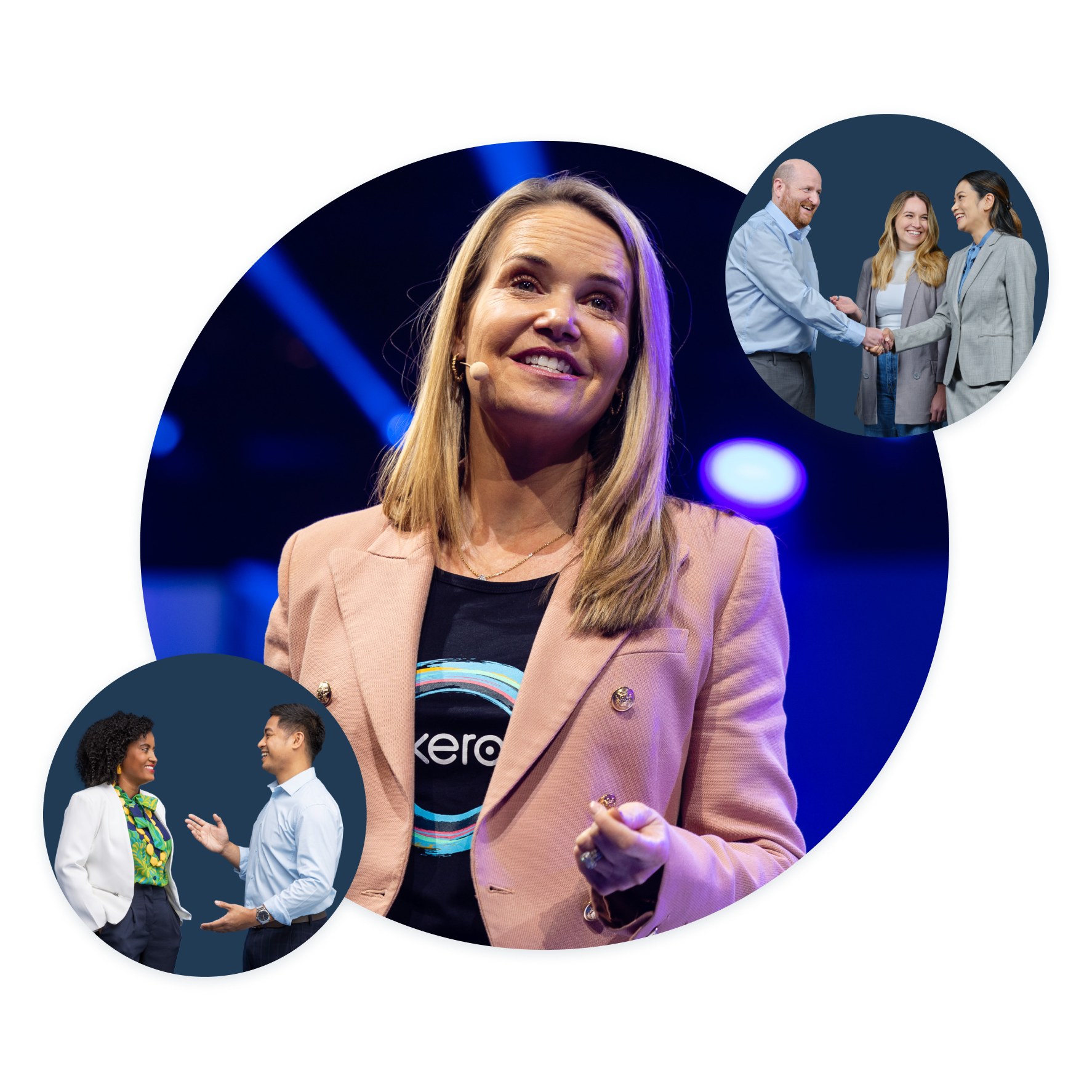 The Xerocon wrap party
It's island resort time at the Paradiso wrap party! The much-loved Xerocon party will take place at ivy from 6pm to 10pm on 24 August. This year's party features infectious live music, with a special performance from Sneaky Sound System, and entertainment that will have you on the dance floor.
Party tickets are available now for $100 each.
Xerocon 2023 lineup so far
Sukhinder Singh Cassidy is a founder, entrepreneur, author and global executive with over 25 years experience building, scaling and leading global companies. As Xero's new CEO, Sukhinder brings a unique perspective and a personal passion for the company's purpose and vision. She is excited about the future and the enormous opportunity for Xero and its partners to bring the benefits of doing business in the cloud to so many more small businesses around the world.

We're thrilled that witty, charming Julia Zemiro will be hosting Xerocon Sydney 2023. An Australian television icon, Julia was the host of RocKwiz (2005 - 2016), co-hosted Australia's coverage of the Eurovision Song Contest (2008 - 2016) and co-produced and hosted nine seasons of Julia Zemiro's Home Delivery (2013 - 2022). She also starred in the Logie Award winning sitcom Fisk, where she proved she's a virtuoso comedic actress. With a work ethic to match her talent, Julia has been Artistic Director of the Adelaide Cabaret Festival and has interviewed many high-profile people including Louis Theroux, Bill Bryson and Stephen Fry. She's sure to captivate you too!

If you want your business to balance purpose with profit, you'll want to hear from Lisa MacCallum, an expert in purpose-led business transformation. Her company, Inspired Companies, was created as a benchmark for the best version of the corporate sector. She helps companies outperform their peers by pursuing big, inspired ideas in harmony with people and the planet. Prior to founding Inspired Companies, Lisa was a vice president of Nike, where for 15 years she held leadership roles across Nike's global apparel, footwear and sporting goods businesses. She also led Nike USA's growth strategy, corporate philanthropy and global community sports efforts.

Diya Jolly is Xero's new Chief Product Officer, with more than 20 years' global experience designing, developing and launching consumer and business products. Diya was previously Chief Product Officer at Okta and has worked for a range of high-growth companies, startups and Fortune 500 brands, including Microsoft and Google. She has a passion for small business and now leads Xero's product teams, including product management, development and design, to realize Xero's small business platform vision.

Sam Elsom is here to share his thoughts on how small businesses can collectively make a difference through sustainability. A passionate environmentalist and entrepreneur, Sam began his career in fashion, building the men's and women's apparel brand Elsom around sustainable design and ethical manufacture. Today he's CEO of Sea Forest, an environmental biotechnology company that's developing the scaled cultivation of the red seaweed, Asparagopsis. When included as a feed supplement, Asparagopsis can reduce the production of methane from livestock like cows and sheep by more than 90%. Sea Forest's work is the most prospective tool for Australia's agriculture industry to reach its carbon neutral target by 2030.

Mark Rees is Xero's Chief Technology Officer, leading the platform, security, data and automation teams. In his time at Xero, Mark has been integral to scaling the platform from a startup to a global technology company. Prior to joining Xero, Mark was Chief Technology Officer at Microsoft New Zealand and Chief Product and Technology Officer at Trade Me. He is passionate about new technologies and enabling Xero's platform for growth and innovation.

Mark Pesce, a leading futurist, inventor, entrepreneur and educator, is the perfect person to share his thoughts on AI and what it means for the accounting industry. He's been at the forefront of the digital revolution for 35 years, offering clarity, understanding and insight on topics as diverse as fintech, virtual reality and education. He co-invented the standard for 3D on the web and has written eight books. Today he hosts two podcasts, the award-winning The Next Billion Seconds, and This Week in Startups Australia. He's an award-winning writer for the global tech publication The Register. He founded postgraduate programs at USC and AFTRS, and holds an honorary appointment at Sydney University.

AI, ChatGPT, blockchain, crypto — new technologies are coming thick and fast and James Bergin, Xero's Executive General Manager for Technology Strategy & Integration is focused on what these new technologies mean for you and your clients. James is responsible for working with teams across Xero to define the future strategic direction of technology at Xero. He is also responsible for identifying and shaping technical M&A strategic integration opportunities and processes which will grow Xero's global platform.
Buy your ticket now and save
Second release tickets are on sale now. Save up to 20% off the standard price but get in quick, tickets are flying out the door. Tickets include two jam-packed days of entertainment, keynotes, breakout sessions, networking and much more. All prices are in AUD and include GST.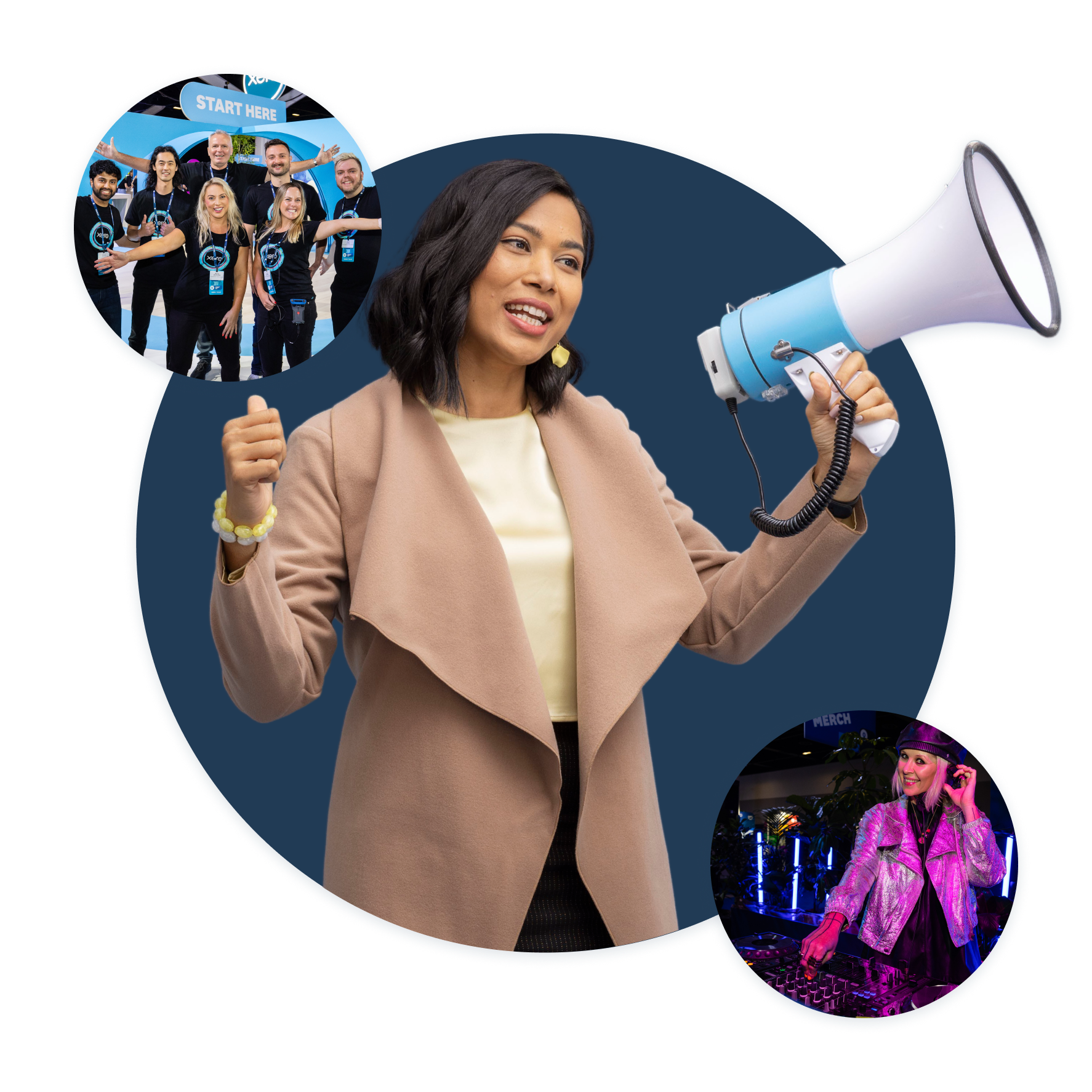 Early bird offer: SOLD OUT
Early bird offer sold out. Secure your second release ticket today.
Second release: 20% off
From 16 May to 11:59 AEST 7 July 2023 or until sold out: $840 (save $210).
Standard price
From 8 July to 11:59 AEST 22 August (the day before Xerocon) or until sold out: $1,050.
Xerocon party
Of course there's the famous Xerocon wrap party at ivy. Tickets to the party are an additional $100.
Presenting the best of Xerocon
Learning is earning! You could earn up to 10 self-verifiable points for attending Xerocon. Please note these points may change once the agenda is finalised.

You love the Xerocon t-shirt, so we're bringing it back. If you'd like a t-shirt, you can order one for $20. All proceeds go to Beyond Blue in Australia and the Mental Health Foundation of New Zealand. Find out more and get your t-shirt today.

Order a t-shirt

With Xerocon now traveling the world, why not take some extra time to explore Sydney this year? It's a foodie's delight, a sightseer's dream and a culture-seeker's oasis – even in winter. Cuisine, shopping, arts, adventure – Sydney's got it all!

So that you can focus on all the sights, sounds and fun of Xerocon, we'll be following any local COVID-19 guidelines and our own safety measures. Find out more, including the ticket cancellation policy, in the Xerocon FAQs.

Go to FAQs
Buy tickets for Xerocon Sydney 2023
Don't miss out, buy now and save up to 20%. Tickets include two jam-packed days of keynotes, breakout sessions, networking and more.