A designer, developer and product manager go on a road trip
Tackling user research as a cross-functional team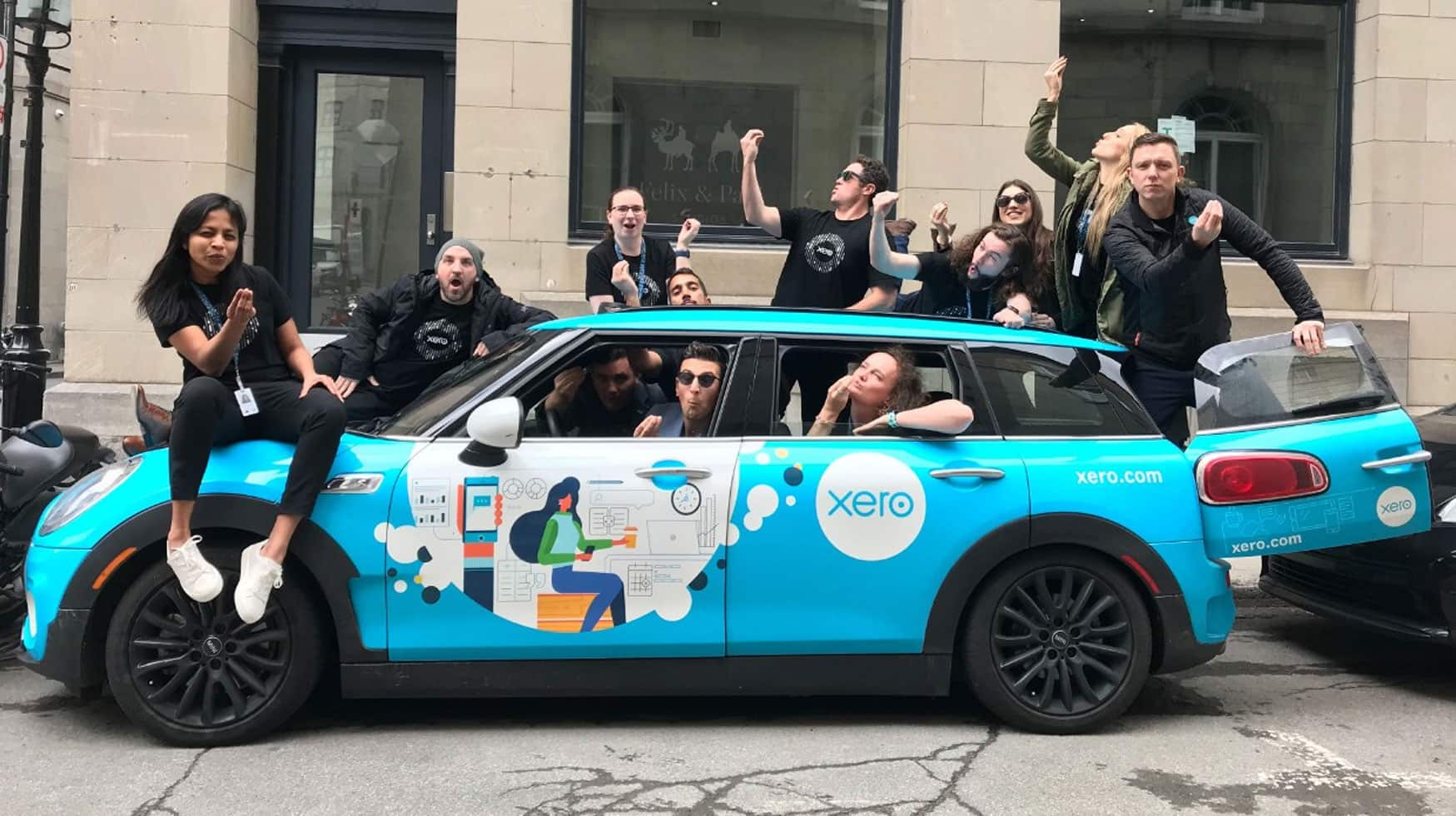 Anna McSweeney, Product Design Lead | 5 min read
Hey, I'm Anna. I'm one of four product designers in the transactional tax team at Xero. I help small businesses stay compliant with their tax authorities. Doesn't sound too sexy, does it? But in reality, these problems are real and complex, which means they're fun to solve and satisfying to deliver.
I've been at Xero for over a year now and in that time, I've helped deliver a sales tax minimum viable product for our Canadian users (I've also learned a weird amount of information about how the sales tax system in Canada works). This is the story of how it came about, with some lessons for all you product designers out there.
The realities of being customer-centric
At Xero, we pride ourselves on having a customer-centric culture. But in practice, the voice of the customer can often get lost in day-to-day conversations and strategic decisions within a team. Tools like user research are a great way to stay close to our customers, but it's usually only done by one person in the team.
This means it can be hard for everyone else to understand the useful nuggets of information that research can provide. We wanted to see what would happen if we didn't rely on one person to own the strategy and another to own user research. What would happen if we did it all together?
So we piloted a cross-functional discovery team and sent a designer (me), a developer (Shelley) and a product manager (Para) from New Zealand to Canada to validate the next steps of Xero's Canadian sales tax product strategy.
First, we had to agree on what to build
When we first kicked off the Canadian GST project, our product manager, Para, went to Xero's Canadian roadshow on her own to validate assumptions. She came back brimming with user knowledge and serious excitement to build this product. You could feel her passion, you could hear what she was saying, but still it was hard to feel that empathy yourself.
Despite the depth of user research, the usual opinions about where to start still rose to the fore. Comments like 'Other markets did it like this' or anecdotal feedback like 'I spoke to my friend who's an accountant the other day who said this idea would be cool' dominated our conversations.
It was totally understandable. The very nature of a cross-functional team means perspectives and opinions are diverse, and that's a good thing. But the key to being truly customer-centric is recognizing that these are assumptions, and we need to base opinions on quality customer-driven information, which meant it was time for a road trip!
Then we went road trippin' through Canada
With the help of our research team, Para, Shelley and I gathered up all of the team's assumptions, discussion guides and concept prototypes into a suitcase and headed to the other side of the world to unpack them. Conveniently, the Xero team in Canada were running roadshows across the country, so we used these as opportunities to begin our work.
We ran workshops with accountants, bookkeepers and business owners in Vancouver, Montreal and Toronto, rapidly generating pain points around sales tax. Participants used Post-it notes to document their most tedious, frustrating and time-consuming tasks, ranking them to give us a quantitative sense on what the biggest pain points were. We then delved deeper into these pain points, with 21 research sessions across the three cities.
Doing research globally can be tricky, and we'd previously used video calls to connect with customers. But nothing beats meeting people who use our product in real life. You can observe their body language and feel their fear and excitement when they use the concept prototype. As a team, we felt their pain points and understood their needs together. Bouncing around from interview to interview was also a useful way to get to know each city.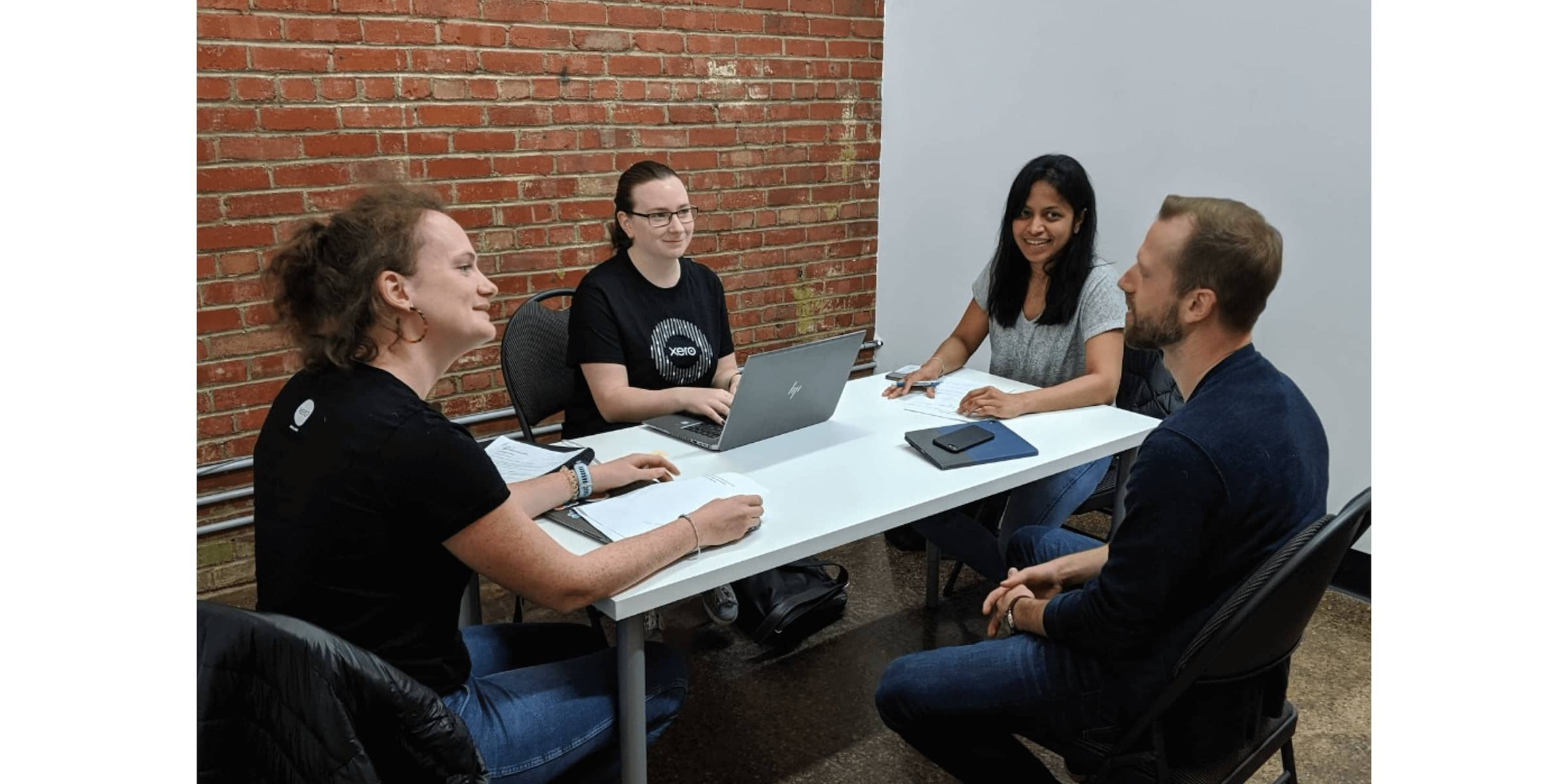 A surprising sense of empathy was created
In addition to meeting customers, we also had a chance to catch up with the Xero Canada team, which was fun and really useful. It gave us a better understanding about how product strategists, account managers, marketers and event organisers work together to make a product successful.
Our quantitative and qualitative research proved that some of our assumptions were false, while others were validated. One problem in particular was bigger than we first thought, which led to a short-term pivot on what the broader team in Wellington were working on. We swarmed the problem with a cross-functional lens and rapidly generated the outline of a solution together.
Para, Shelley and I returned to Wellington with new insights on our customers' problems, a united agreement on next steps for the Xero Canada strategy, and a love of poutine.
We learned the value of getting curious
Our team became genuinely customer-centric when we didn't rely on one user researcher to validate others' assumptions. We discovered the big problems and small problems together as a team, rather than sitting through meeting after meeting trying to recreate that empathy. Being there in the flesh made such a huge difference to the project and how we'll work in the future.
I'll end this story with a couple of quotes. The first one is from Jared Spool, one of the godfathers of user experience design, who's spent over 20 years researching how teams can create great user experiences for their customers:
"The solution? Exposure hours. The number of hours each team member is exposed directly to real users interacting with the team's designs or the team's competitor's designs. There is a direct correlation between this exposure and the improvements we see in the designs that team produces."
"The more the team can learn together, the less time is spent sharing and debating the learning and more time spent deciding what to do about the things we've learned."