Harnessing the power of data in your business and using it responsibly
Understanding how powerful data can be, and how to use it responsibly, is vital for small businesses. Learn how here.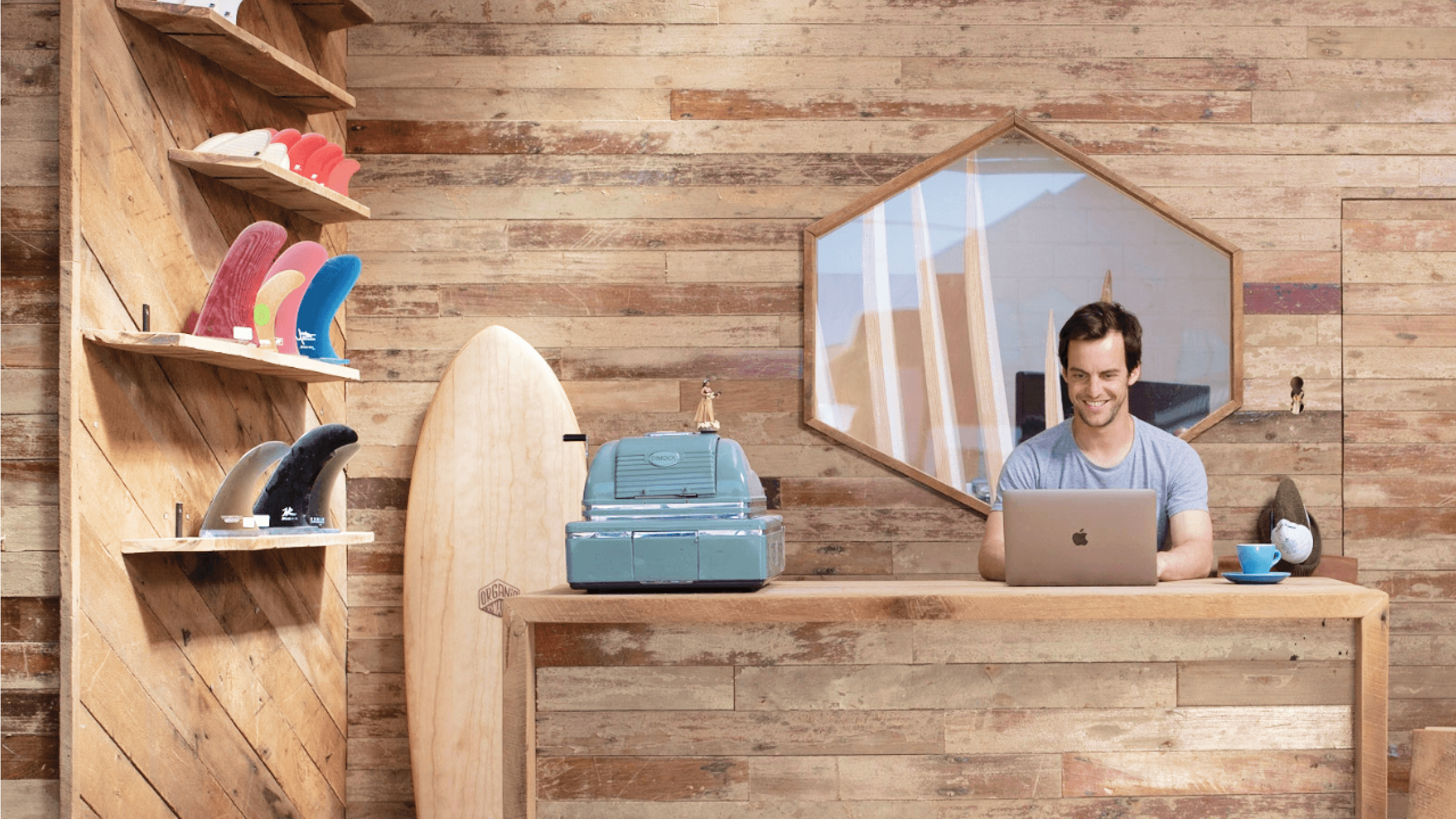 Data can transform the way your business operates. However, we know that many small businesses just don't have the time, resources or network to understand all the pieces of the puzzle when it comes to data use. This includes consent for data sharing, data protection and privacy, as well as the important notion of responsible data use.
At Xero, we believe that education is key to helping small businesses understand the possibilities surrounding data use, from how to retain control of data to taking advantage of responsible data use to deliver value to your business.

Helping you harness the power of data
We want to educate and inform small businesses about the benefits of responsible data use.
These pages are dedicated to sharing content, resources and best practices to enhance small business owners and their advisors' knowledge on the challenges and benefits of responsible data use.
You'll find everything from how to retain control of data to how responsible data use can deliver benefits and help you run your business better, reduce manual toil, grow and thrive.
To help us share relevant content and keep it helpful and practical, we've formed a global advisory council of subject matter experts and thought leaders from within Xero, and externally from our community and the industry.
We know we don't know everything about this ever-changing subject. So our advisory council will help us bring the most up-to-date topics, insights and best practice information in the area of small business and responsible data use.
Assess Yourself: Data Personality Quiz

Like an Eagle, your approach to data responsibility can go through different stages of maturity. Take our quiz to find out where you're at on your journey.
Xero Responsible Data Use Advisory Council

Just under two metres tall stands the owner of Tall Books. Sam is passionate about small business and enjoys the role he plays in assisting business owners to succeed. Sam is a member of the Institute of Certified Bookkeepers and the Institute of Public Accountants. When he's not working, Sam enjoys playing the piano, gaming and learning new languages.

A self-described 'geek who moved into management', Aaron Wittman is passionate about making life easier using technology. With a bachelor of information science degree and extensive experience working in Australia, the UK, the US and India, this passion has enabled him to build and patent software running in the top 10% of the largest financial institutions in the world.

Eli worked as an accountant and auditor before starting WE Accounting with his wife Wyndi in 2011. From the early days of just doing basic accounting for companies, they now also coach small businesses, provide virtual CFO services, sit on multiple governance boards, roll out financial literacy packages to communities in need, and do everything they can towards their higher purpose – to improve the statistics of Māori and Pasifika people.

Wyndi is the CEO and co-founder of WE Accounting, with her husband Eli. Proudly Te Āti Haunui-a-Pāpārangi and European, everything Wyndi does is to further her mission: to improve the statistics for Māori and Pasifika people. Wyndi's happiest place is helping people run purpose-driven businesses that positively impact communities. She truly believes every business owner can be who they want, do what they love, be present for their family and still thrive financially.

Maribel is the founder of Lopez Research, a market research and strategy consulting firm. She's also the founder of the nonprofit Data for Betterment. Maribel is the author of the John Wiley and Sons book Right-time Experiences and a contributor to Forbes. Prior to founding Lopez Research, Maribel gained her expertise by working at Motorola, International Data Corp., Shiva Corporation and Forrester Research.

Laura Jackson is the co-founder of Popcorn Shed, an award-winning gourmet popcorn brand established in 2016 in the UK. Now exported to 20+ countries, the business began as a kitchen table startup. Before the draw of being a true entrepreneur and starting something from scratch, Laura had a career as a management consultant for a large worldwide consultancy firm consulting for a number of FTSE 100 companies and her own successful consultancy company.

Dr Kendra Vant is EGM of data at Xero, where she heads a global team building data-driven products that harness AI and machine learning to solve complex problems for business and industry. With a career spanning four countries and eight industries, Kendra has worked in bespoke systems development, in generating business insights from data, and is now focused on applying machine learning to create personalized experiences in an increasingly connected world.

In April 2021, we surveyed over 2,600 small businesses across seven countries to discover what small business owners know about responsible data use, data sharing, privacy and security.
The research found that less than a quarter of small business owners say they 'understand completely' how their tech providers use their company's data. And well over a third said their own customers likely do not 'fully understand' how their business is collecting and using data from them.
Small business owners say the main advantage of sharing data with partners is 'improved technology for my use/development of new products'. However, nearly a third globally see no advantages, and in the US and UK, almost half of owners say they see no benefit.
The majority of small business owners across all regions surveyed don't know the basics regarding key aspects of data use and protection, including privacy protection, purpose of data collection, data storage, third parties' access, terms and conditions of use, and how their data is used.
Data being sold or shared without permission is the number one issue small business owners are 'extremely concerned' about. And on average, two-thirds of respondents feel that their tech providers do everything they can to keep their businesses' data secure.
Responsible data use resources for small businesses
Responsible data use survey: our findings
When we asked over 2,600 small business owners about their thoughts on key aspects of responsible data use and protection, it was clear there's a significant knowledge gap on this important topic. Find out more about why we surveyed small business owners on this topic.
Why is responsible data use important?
Data creates new business opportunities and provides lots of benefits to you and your customers. But using it responsibly is more important than ever. Find out what responsible data use is and how it's beneficial for your business.
Five steps to creating a responsible data use policy
Xero responsible data use advisory council member Maribel Lopez defines what responsible data use means and how to create a framework for your business.
Here's why you need to care about terms and conditions
As a small business owner, do you read the terms and conditions? Do you know and understand what you are agreeing to when you use a service or buy a product online?
Responsible data use glossary of terms
The world of data comes with what can feel like an overwhelming amount of terms. To help make sense of it all, the Xero Responsible Data Use Advisory Council has created a glossary of some of the most important terms
In life, love at first sight might turn more into a nightmare for the rest of your life once you really get to know your partner. Similarly, choosing a business solution partner can also have long lasting consequences, if you do not take the time to get to know if they're right for you.
Data and privacy tips for small business
In the following video, Aaron Wittman, founder of XBert and member of our responsible data use advisory council, shares some data and privacy tips that small businesses should have on their radar. Learn more about how to control your own data, and why carefully reviewing terms and conditions can reveal where your data goes and how it gets used.
4 steps towards data protection
When used responsibly, data has the potential to make a difference in people's lives. Learn why Wyndi and Eli Tagi from WE Accounting see data as a taonga, which in Māori means 'treasure' in the following video. They share four steps small businesses can take to educate themselves and be confident about protecting their data.
All articles and podcasts about responsible data use
Start using Xero for free
Access all Xero features for 30 days, then decide which plan best suits your business.
Safe and secure

Cancel any time

24/7 online support