Guide
Build an effective website for your firm
An effective website will help you generate business and keep existing clients. So how do you make yours work for you?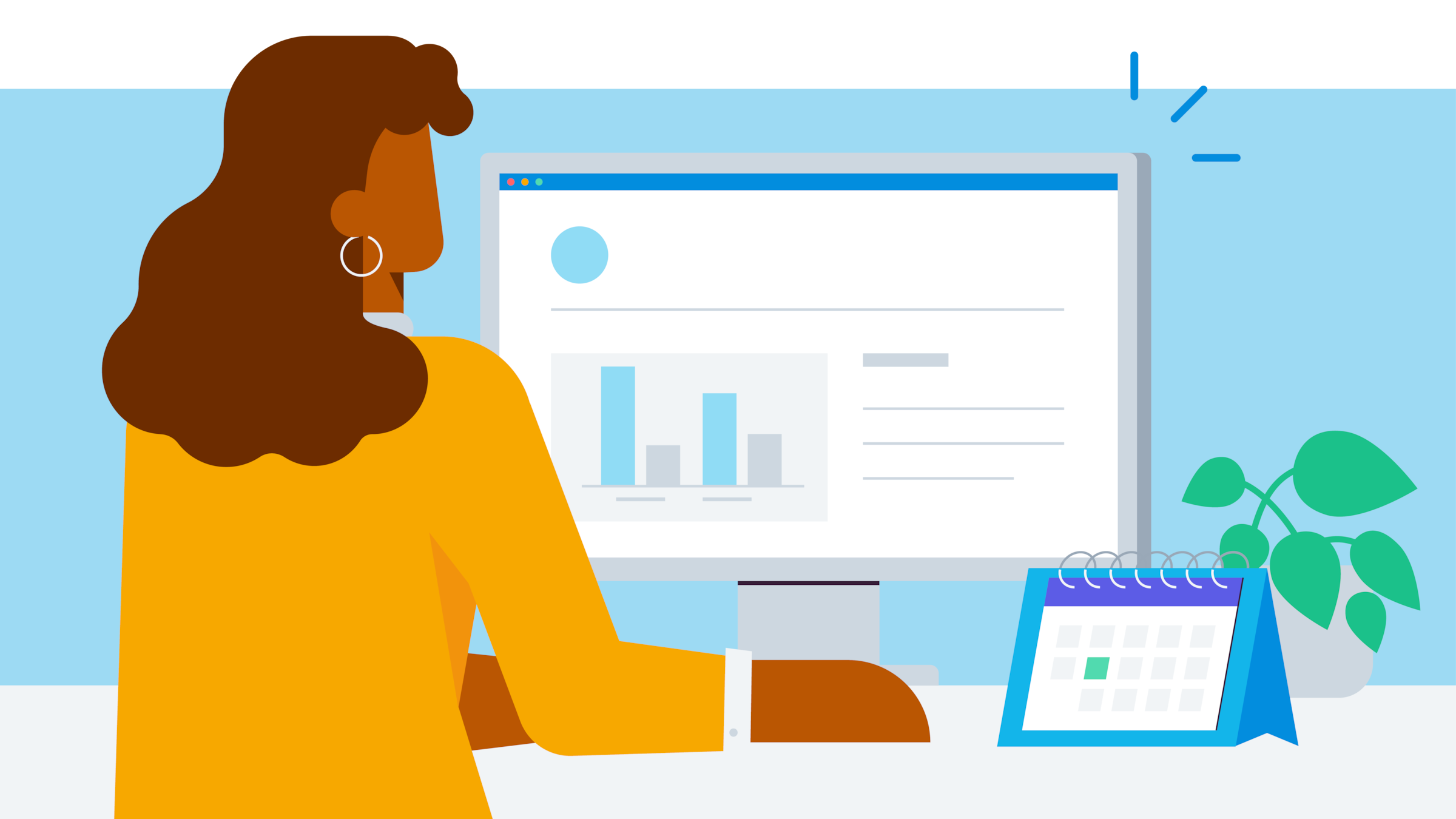 A mature marketing channel
The first commercial websites were launched nearly 30 years ago. In that time, many accounting and bookkeeping firms have taken advantage of the benefits they can bring.
In this guide we'll look at how you can make your firm's site useful, interesting and engaging. We'll explore what you should be trying to achieve – and how to achieve it. And we'll give you tips for creating truly effective websites.
Your firm's website is an online shop front
Few firms have prominent high street stores with shop windows advertising their services. The accounting and bookkeeping business just doesn't work like that.
And the days of prospects flipping through phone directories to find you are over. So how do potential clients find out about your firm?
One of the most common methods is an online search. Most people in need of accounting or bookkeeping services are likely to use Google, Bing, Baidu or Yahoo! to find what they're looking for.
If you don't have an online presence, your firm won't turn up in the search engine results pages. Because of this, it could be your competitor with the great website who wins the new client instead. So effective websites are vital for modern firms. Without one, you're losing business.
It's possible to spend thousands of dollars having a site designed and built for you – possible, but unnecessary. If you're not sure of the benefits a website can bring, there's no harm in starting small.
Services such as Wix, WordPress, Squarespace, and many others will let you quickly and easily build your own site. You won't need any programming knowledge. This will get you started quickly, and prices start from just a few dollars per month.
Once you have an account with one of these companies, you can start to build a site to suit your firm.
If you get the foundation right, your website will look professional right from the start.
Register your domain name: Your own domain name, such as www.yourfirm.com, is more professional than yourfirm.freehostingcompany.com. Domain names are cheap and they add value to your web presence.

Use a simple design: Web service companies give you a wide range of templates to choose from, so you can change the look of your site. Some templates will be colorful and loud, but try not to get carried away with the options. People expect a mature, professional look from their accountant and bookkeeper.

Include the important pages: You should have pages explaining your firm's services and providing contact information. It's a good idea to introduce the partners and other senior staff too. And it doesn't hurt to list your firm's experience.

Keep it up to date: As your firm changes, so should your website. Keep contact information up to date, add new services and maintain staff profiles. If your site appears stale and outdated, your customers and prospects will notice – and it may put them off doing business with you.
Effective websites are all about content
You've probably heard about SEO (search engine optimization) and the value of good content. Quality content encourages search engines to include your firm's site in their results. And that will bring you new customers.
Good content is useful to your clients and prospects. This could include:
interviews with people of interest to your client base

blog posts about accounting or bookkeeping issues for their industry

hints and tips to save your customers time and money

relevant news stories to keep your clients up to date

frequently asked questions about important topics
Effective websites need good content to bring people back – again and again. Our guide to content marketing has many more ideas.
Your website should reflect your business identity. It will work best if it represents an extension of your firm's brand in the real world.
So take the time to add some personality to your site. Don't just copy another firm's design and layout. Think about the way your firm operates, and then try to apply that to your online presence.
Get staff members involved if possible, but keep a tight grip on who can publish content on your site.
An engaging, regularly updated site gives prospects a great first impression. It indicates that your firm is also engaging and up to date.
Four ways to add value for your visitors
Once your website has been live for a while, you can add new features. Different types of content will be of interest to different clients. Think carefully about what your customers and prospects might want. Some ideas include:
Calculators: These can provide a quick way to compare loans, check debt consolidation rates, and calculate salaries or tax refunds. They're too complex to create yourself. But a web search will bring up lists of companies that will supply calculators for your site.

Newsletters: Email is still one of the most effective forms of marketing. Create interesting content that your customers will want to read, then ask them to sign up to receive your

newsletters

. Just make sure you don't spam them though. Once every few weeks is enough.

Industry analysis: It doesn't hurt to have someone from your firm as an industry expert. Regular blog posts, links to news items and even webinars (online seminars) can all add to your firm's reputation.

Social media integration: If your firm has a Twitter feed, link to it from your site. Other business-related social media content can also add value. Our guide to

promoting your firm with social media

has more ideas.
Effective websites are engaging, fresh and relevant to the target audience. Your firm's website can be all of these things – and it doesn't have to be expensive.
There are plenty of resources to help you, including forums and other firms with established websites. There's no need to copy anyone else, but you can learn from them.
Over time your site will evolve as your firm does. It will become an extension of your firm's marketing efforts – working in the background to generate new business for you.
Disclaimer
Xero does not provide accounting, tax, business or legal advice. This guide has been provided for information purposes only. You should consult your own professional advisors for advice directly relating to your business or before taking action in relation to any of the content provided.
Start using Xero for free
Access all Xero features for 30 days, then decide which plan best suits your business.