How to introduce and move

your clients to Xero
This guide covers six steps for successfully introducing and moving your clients to Xero.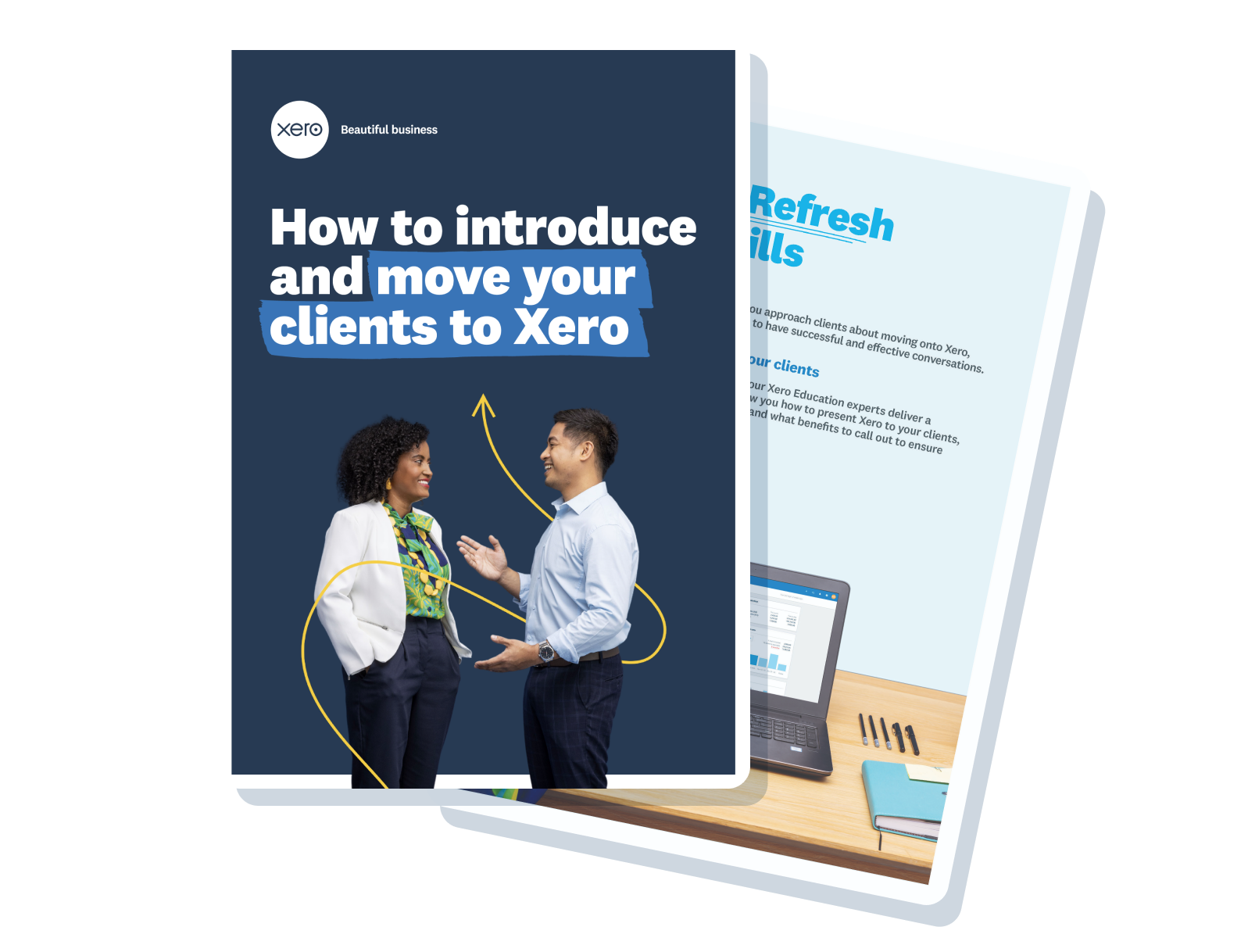 Resources to help your clients move
Change can be unsettling and convincing clients to switch is a challenge. Here are some tools to help.
Get started with Xero
Share how Xero can improve the state of your clients finances and save them time.
A quick overview of Xero for your clients
Use this easy to digest, two page PDF to quickly introduce your clients to Xero.
Sage to Xero webinar
This is an in depth, step by step video guide demonstrating how easy switching from Sage to Xero can be.
Having clients on Xero has allowed us to become at least 40% more efficient when carrying out transactional work such as bookkeeping or year-end statutory compliances.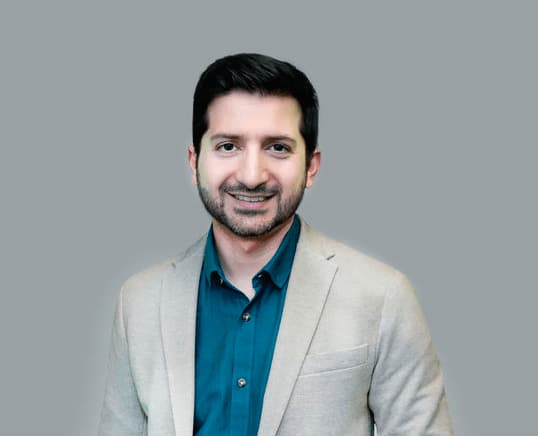 Benefits of the Xero partner programme
You can list your practice, at no cost, on our Xero advisor directory, making it visible to thousands of potential clients.

A dedicated account manager will be on hand to help you with onboarding and answer any of your questions about Xero.

As a Xero partner you have a free Xero subscription to help run your practice. This includes Xero Tax, Xero Projects, Xero Payroll, Xero Expenses, Pay with Transferwise, and Hubdoc – at no extra cost.

Convert up to 24 months of client data for free – a saving of £180 – for a seamless transition. Whether your clients were on selected versions of Sage, Kashflow or Quickbooks (desktop or online), you can easily transfer the data to Xero for free with Movemybooks, our conversion partner.

Switch to Xero for free

Get access to our start-to-finish accounts production and tax software, allowing you to take control of accounts and tax returns for companies and individuals all in one place.

Learn more about Xero Tax
Become a Xero partner
Join the Xero community of accountants and bookkeepers. Collaborate with your peers, support your clients and boost your practice.