Chapter 1
What are ecommerce platforms?
An ecommerce platform allows you to manage your online business from one central place.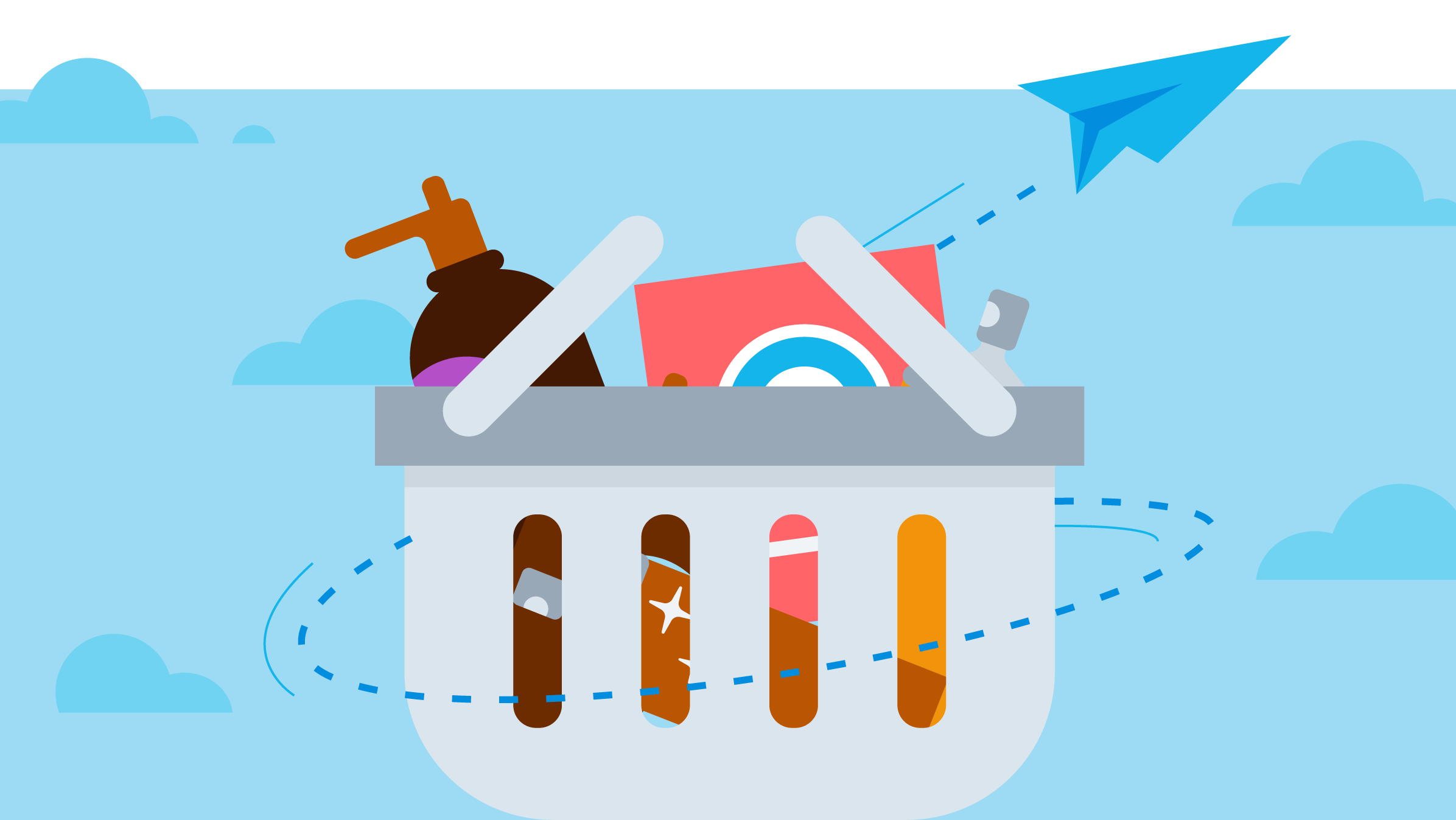 Ecommerce platforms allow you to manage all aspects of your online business from one central place. It's like the digital headquarters for your business, where you can track inventory, handle customer service, update your storefront, and track orders.
Common ecommerce platform features include inventory and product catalogues, website builders, email automation, live sales dashboards, and marketing campaign tools.
You might be wondering what the difference is between selling on an ecommerce platform and selling on a marketplace like Etsy, eBay, or Amazon. Ecommerce platforms give you more control over your business. You can design the storefront, set your shipping rates, and receive a higher profit margin than you would on online marketplaces.
Marketing tools and SEO empower you to influence the number of customers who head to your site. And you won't be subject to commission or listing fees (although some ecommerce platforms do have transaction costs).
The benefits of ecommerce platforms
There are so many ways to sell online that you might be wondering what the specific benefits of ecommerce platforms are.
Expanded market: Your physical store relies on local foot traffic to sell your goods. With an ecommerce platform, digital traffic can come from anywhere in the world, helping you sell your products or services globally.

Lower costs: Fixtures, fittings and interior design are replaced with a digital storefront. This helps reduce costs by eliminating the need for physical fit-outs. You can also automate some business processes, freeing up cash to invest elsewhere.

Improved customer experience: A range of automation features and templates help you deliver an exceptional customer experience with ease. Reviews, recommendations, and personalised marketing can guide customers towards their ideal purchase. Plus, shoppers can browse anytime, from anywhere.

Better analytics: By managing your ecommerce business from a single software package, you get an overview of all your business functions. You can track sales, inventory, and even customer behaviour. You can use these data points to optimise business operations and make rapid, data-driven decisions.

Scalability: Software can scale with your business, so you can start small and grow at your own pace.
How to choose an ecommerce platform
Ecommerce platforms offer an incredible opportunity to take your products and services to a brand new and much larger audience.
Disclaimer
Xero does not provide accounting, tax, business or legal advice. This guide has been provided for information purposes only. You should consult your own professional advisors for advice directly relating to your business or before taking action in relation to any of the content provided.
Start using Xero for free
Access all Xero features for 30 days, then decide which plan best suits your business.