Chapter 3
How do ecommerce platforms work?
Here's a step-by-step look at what's involved in setting up, managing and making an ecommerce platform work effectively.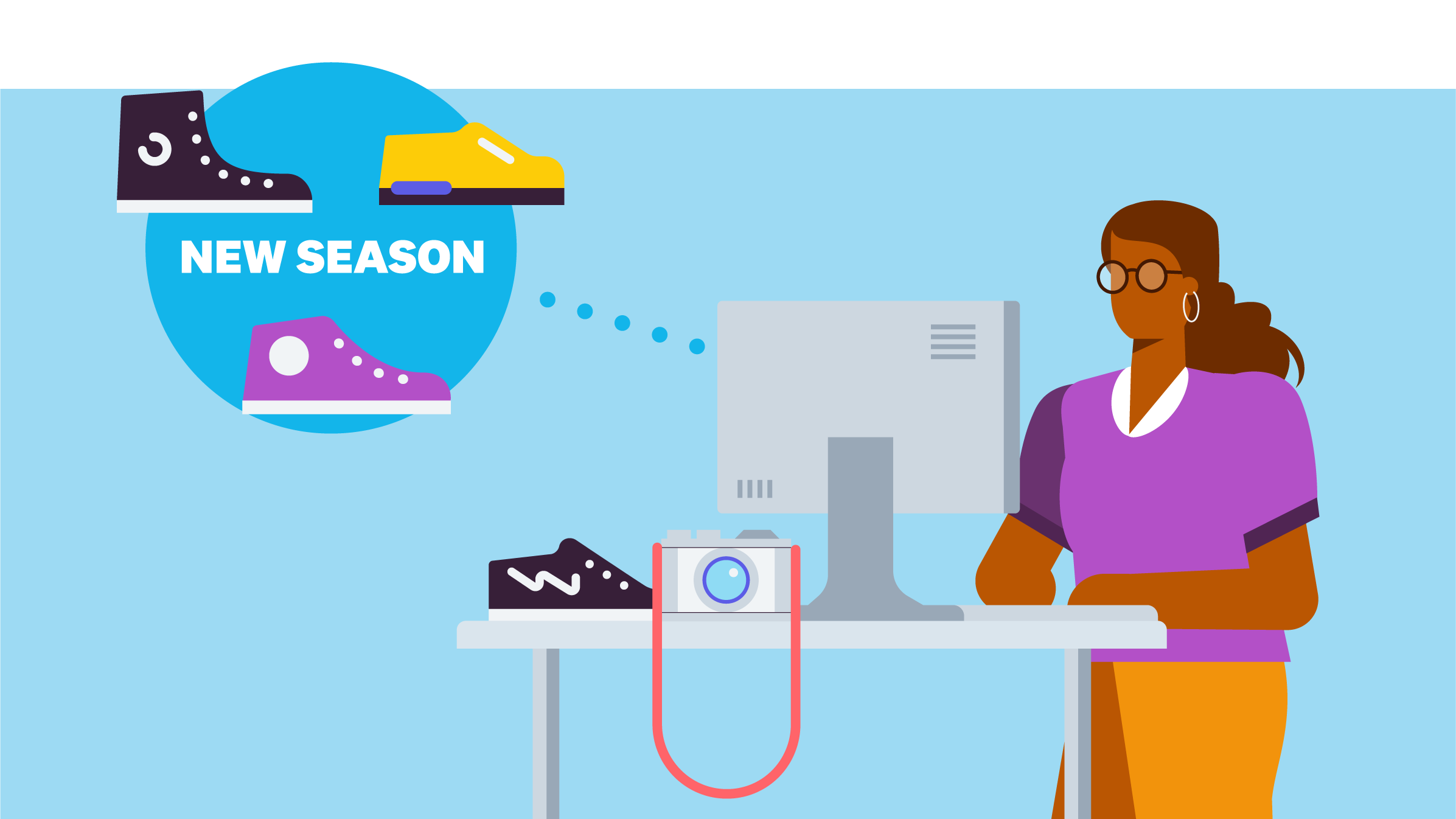 Step 1: Choose an ecommerce platform that best suits your needs
Research and compare different ecommerce platforms to find one that fits your needs by checking factors like pricing, features and ease of use. The best ecommerce platforms for small businesses have a simple approach to store set up, are intuitive to use.and make it easy to customise the platform.
Learn more in chapter 5, Choosing an ecommerce platform.
Step 2: Sign up for an account
You'll need to provide basic information, such as your name, email address, and business details to sign up.
Step 3: Choose a pricing plan
Most ecommerce platforms offer multiple pricing plans. Features and functionality could differ for each pricing level, so make sure you choose one that covers all of your business needs.
Step 4: Set up your online store
Now it's time to add your products and build your website. Platforms like Shopify and Squarespace give you templates, themes and drag-and-drop functionality to build your store. More complex platforms require coding skills to customise your website.
Step 5: Set up payment and shipping options
Configuring your store's payment and shipping options to ensure a smooth checkout process is key to securing more sales. This might involve connecting your store to a payment gateway so you can accept debit or credit card payments, or setting up international shipping rates.
Step 6: Configure your store settings
Before you go live, customise your store settings with important details like the correct tax rates, currencies, store policies and email notifications.
Step 7: Launch your store
Once your store is set up and configured, you're ready to start selling products online. Build excitement by marketing your brand ahead of the launch date. You could even set up special offers or discounts for launch day.
Step 8: Manage your store
After a successful launch, you'll need to set aside time to maintain your store regularly. Add new products to your site, keep tabs on inventory, respond to reviews, and set up seasonal discounts. Monitor your store's performance using built-in analytics to guide new marketing and sales strategies.
How to choose an ecommerce platform
Ecommerce platforms offer an incredible opportunity to take your products and services to a brand new and much larger audience.
Disclaimer
Xero does not provide accounting, tax, business or legal advice. This guide has been provided for information purposes only. You should consult your own professional advisors for advice directly relating to your business or before taking action in relation to any of the content provided.
Start using Xero for free
Access all Xero features for 30 days, then decide which plan best suits your business.