Chapter 2
Fostering equality for the whole club
Discover the practices and behaviours to help you foster equality in your football club.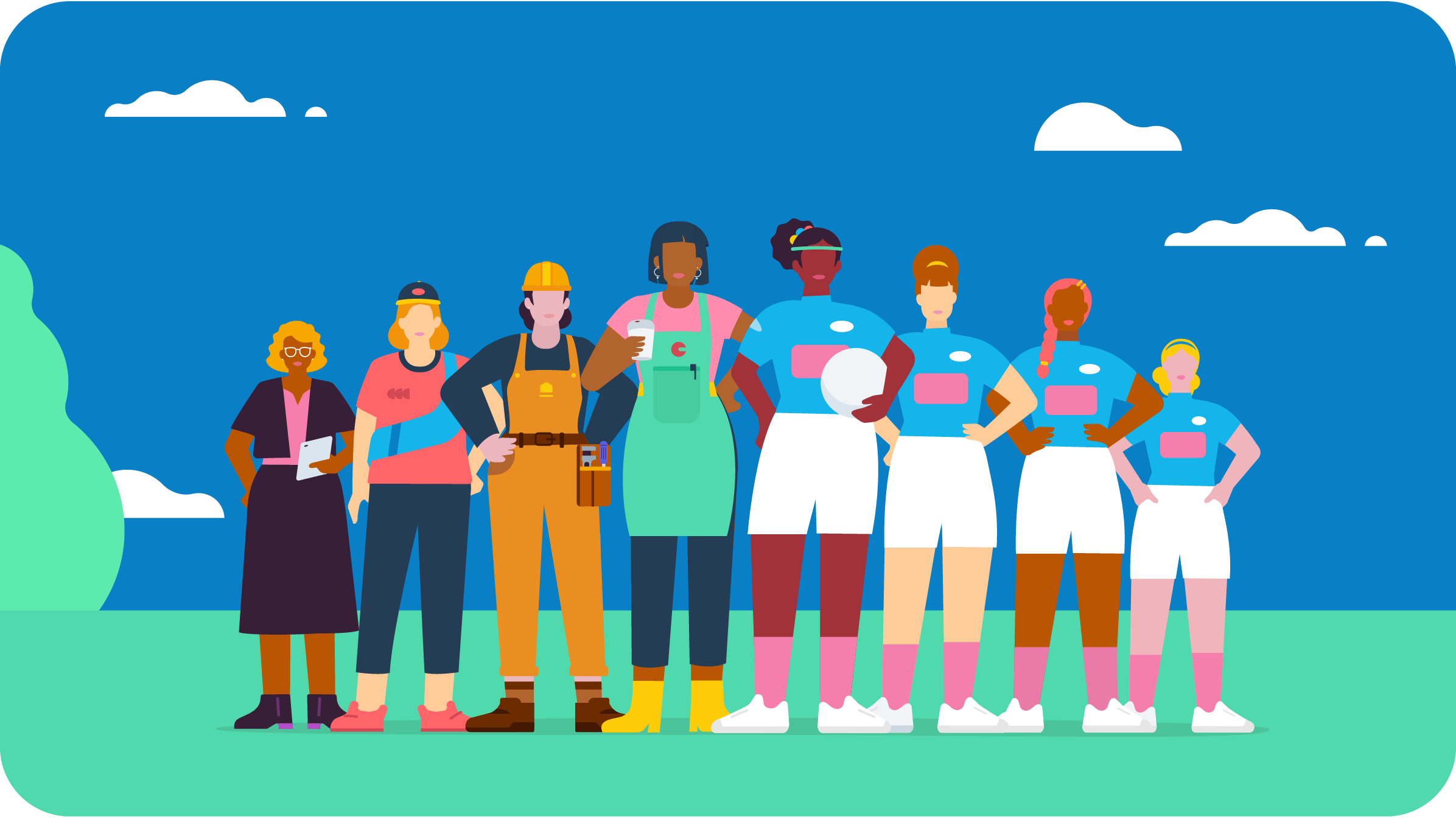 As we touched on in the previous chapter, certain practices, behaviours, and decisions can lead to unequal experiences of football.
The kit you choose, the location of your pitch, and the language you use all have the power to include or exclude others.
To foster equality in football, you need to tackle unconscious bias, include diverse perspectives, and take immediate action. Let's look at those points in more detail.
Unconscious bias is when we make choices based on our existing prejudices, assumptions and beliefs, without realising that we're doing it.
Everyone has unconscious biases. And because we're usually unaware of them, our biases can be difficult to address. There are several steps you can take to break down unconscious bias in your club.
First, ensure your processes and systems are designed collectively and followed diligently. Sometimes we rely on our gut instincts to guide decision making. And while these feelings can be useful, basing decisions entirely on gut instinct could lead to more biased outcomes.
When your processes and systems are designed with diverse perspectives and followed to the letter, you won't need to fall back on the gut instinct that can lead to bias.
Another step towards overcoming unconscious bias is to cultivate an environment where your whole team feels safe to share their experiences. Create opportunities for everyone on your team to share their truth, so you can all deepen your understanding.
Include diverse perspectives
If your decision makers all come from similar backgrounds, you'll miss out on the value and opportunity that diversity of thought can bring to a team. You'll also be ill-equipped to make decisions on behalf of those who come from different backgrounds.
But when you increase the number of diverse perspectives, you increase the chances of equitable decision making.
For example, one study demonstrated an understanding gap between two diverse groups: physical educators and young women/girls who engage in sport. The research showed how the exercise providers' ideas about why they take part aren't always aligned with the actual beliefs of the female participants.
And the best way to overcome this gap? Listen to all the different perspectives to boost equality and overall impact.
Once you've listened and learned, follow up by taking action.
One way to do this is by developing a strategy that breaks down the individual steps towards your equality aspirations. You could even take a leaf out of Lewes FC's book and publish your strategy online for fans and players to see.
Lewes FC CEO, Maggie Murphy, recommends running an audit before you build your strategy. You could explore the gender ratio in senior leadership, time spent training, and player numbers.
"The point is to be uncomfortable and sit with that feeling," Maggie shares. "Then, you start building from that baseline."
Be intentional about where you invest your time, money, and attention. On the journey to gender equality, Maggie and the Lewes FC team focused on the player experience – investing equally in facilities and training, marketing, and playing budgets.
As equality has improved at Lewes FC, match day attendance has risen significantly for both mens' and womens' sides – despite significant ticket price increases. Fans feel welcome and included in the match day experience, and many more supporters have chosen to become part owners of the 100% fan-owned club.
Since introducing equality back in 2017, ownership numbers have doubled at Lewes FC.
How to foster equality in football
In this guide, we explore how you can foster equality at every level of your football club.
Start using Xero for free
Access all Xero features for 30 days, then decide which plan best suits your business.