Chapter 7
Building relationships with clients remotely
We outline how to build and maintain good working relationships remotely.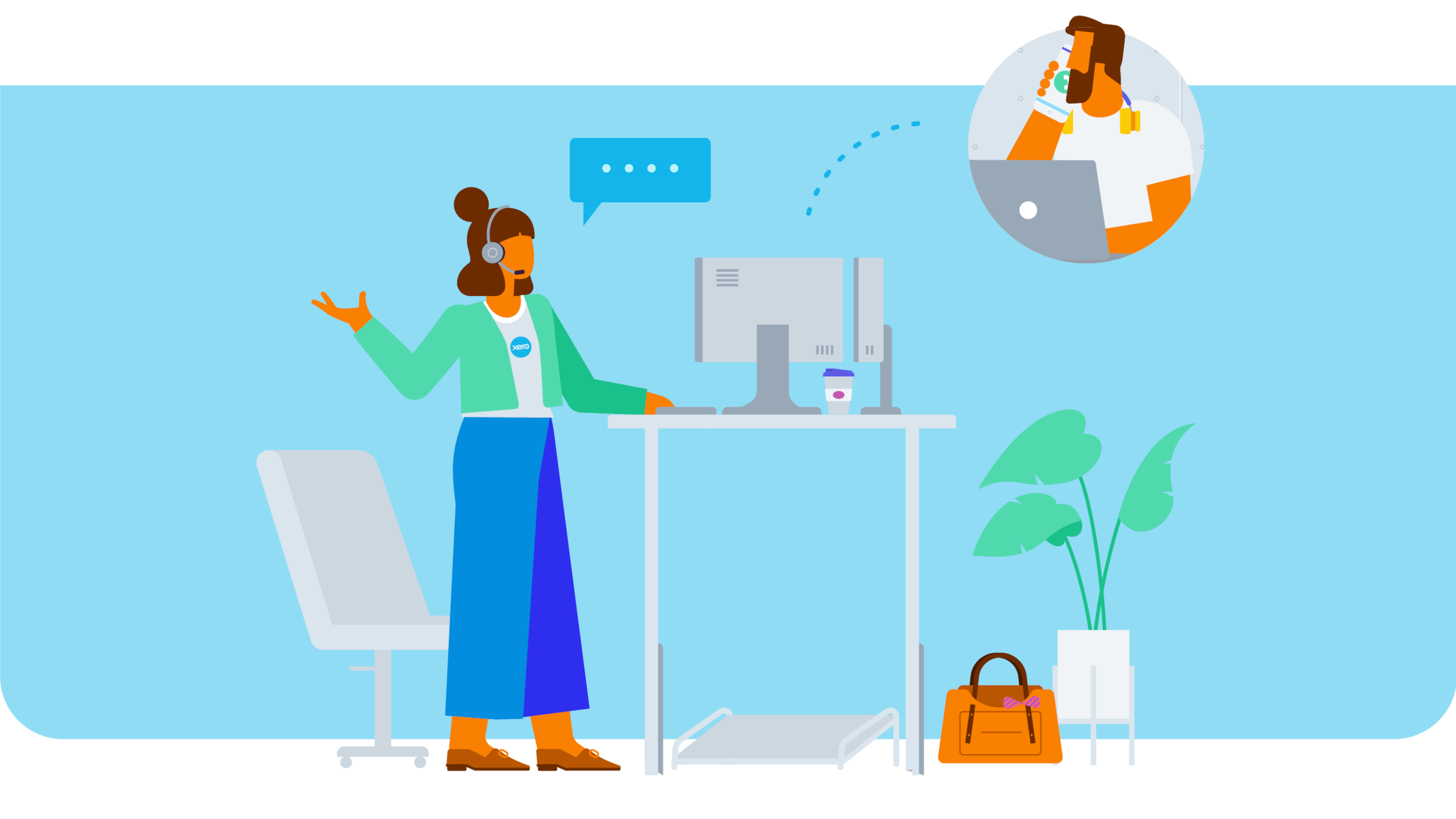 Since the pandemic, many practices have adopted a remote work setup. As a result, you might be curious about how to build client relationships remotely. While there are enormous benefits to the remote model – from hiring remote workers to ditching the rush hour commute – communication can slip when it isn't done with intention.
Two of the things you'll need to get good at are digital communication, and knowledge sharing. Fortunately, there are swathes of digital tools that can help you master both.
When you're communicating remotely, always set boundaries and expectations around how you'll get in touch. For clients, that might look like a monthly video call and weekly email updates from your team.
Be conscious of when and how you're getting in touch with clients. When urgent information needs to be shared, a scheduled call might work better than an email that could be missed.
Knowledge sharing can happen naturally when you're communicating in person. But you have to be intentional about it when you're operating remotely. Cloud-based accounting software that integrates with all of your tools and platforms makes it much easier to process information.
By digitising records and processes so that everything's captured in the same place, both you and your clients can collaborate from a distance as if you were in the same room. Instead of emailing a client with a handful of attachments, you can both access the same software package and complete your tasks independently.
How to build strong relationships with accounting clients
Like most businesses, accounting practices are built on strong relationships. Here's everything you need to know.
Become a Xero partner
Join the Xero community of accountants and bookkeepers. Collaborate with your peers, support your clients and boost your practice.