Chapter 6
Hosting an MTD presentation – online or in-person
We walk you through setting up an MTD presentation with Xero's help.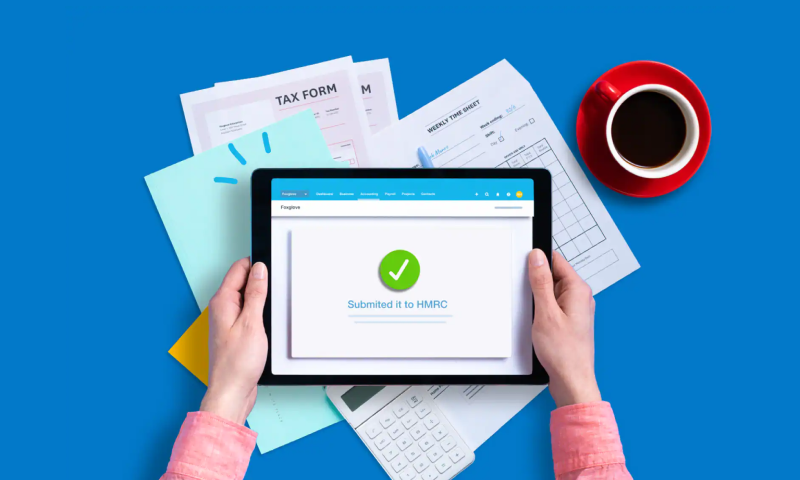 Events and webinars are a great way to build stronger relationships with clients and help to educate them about Making Tax Digital. So what can you do to encourage people to sign up and come along? Here's how we can help.
How Xero can help you host an MTD presentation:
Arrange for a Xero expert to be a guest speaker – either your Xero account manager or a Xero partner consultant can join as a guest speaker, attending in-person or online. They'll be able to run a live demonstration, present the benefits of using Xero for MTD and help answer any questions your clients may have

Order free goodie bags for your attendees – if you're hosting an in-person event, make it memorable by giving them a Xero goodie bag to take away. Ask your Xero account manager how to access this benefit.

Brand your environment – speak to your Xero account manager about ordering a Xero roller banner from the Xero Store for your in-person event, or if you're hosting your event online,

use our virtual backgrounds

.

Check out our guide on how to run a successful event –

this guide

explains everything you need to know when running your own event, whether it's online or in-person.
Event invitation email template
Subject line: You're Invited to our Free Making Tax Digital Event
From April 2026, under the Making Tax Digital for Income Tax and Self Assessment (MTD for ITSA) scheme, all sole traders and landlords with a total annual turnover above £50,000 need to keep records digitally and submit VAT returns using HMRC-recognised software. From 2027, that'll also include sole traders and landlords with turnover above £30,000.
You're invited to our free event.
Join us at our free Making Tax Digital event where we'll share everything you need to know to get your business ready for MTD for ITSA with Xero, the UK's leading online accounting platform and [Practice name]'s platform of choice.
[Insert details of event / link to register]
[Practice name] has chosen to partner with Xero as our online accounting platform of choice. More than 970,000 subscribers across the UK and over 3.74 million subscribers around the world use and love Xero.
Xero helps businesses save time on admin and get paid faster. You can login anytime on your PC, Mac, tablet or smartphone and see up-to-date financials. And we can do the same, which means we're able to advise you based on the most accurate information.
We're here to help support you with Making Tax Digital. If you have any questions about Xero or MTD, please get in touch. We'd love to hear from you.
Kind regards [Practice name]
For more guides, resources, and FAQs on everything you or your clients need to know about the upcoming changes, explore our MTD for ITSA content hub.
MTD for ITSA: Communications toolkit
Get your practice and clients ready for Making Tax Digital for ITSA using this simple guide