Guide
How to make small business environmentally sustainable
Environmental sustainability is increasingly important for small businesses, and the benefits go beyond the environment.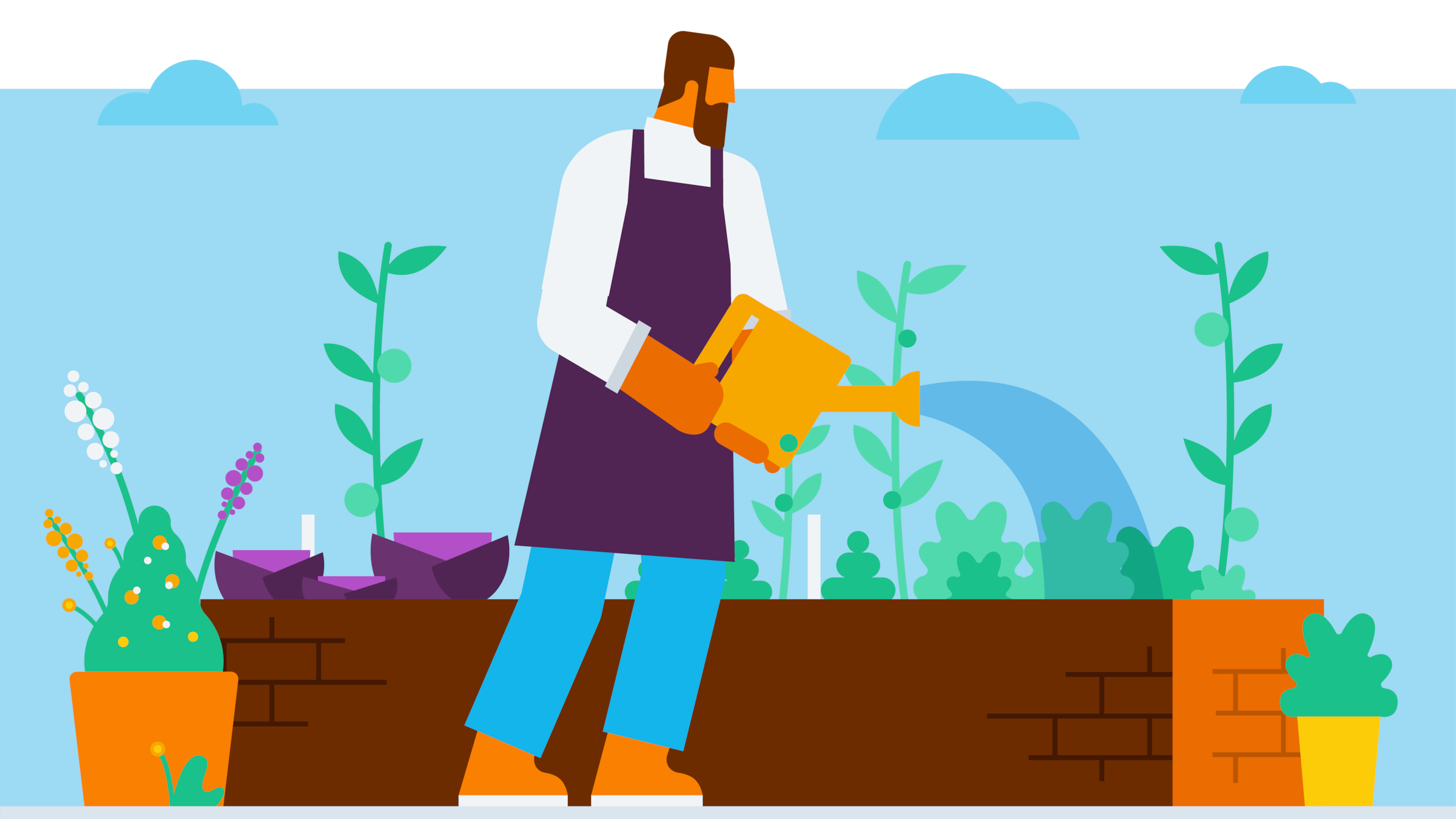 Sustainability: why should a small business bother?
Sustainable businesses take steps to replace, protect or conserve natural resources. Obviously that can help combat serious environmental issues like climate change and plastic pollution. But there's more to it.
Sustainability may lower your costs and increase profitability: Resources cost money so using fewer of them helps the bottom line. As a result, sustainable businesses often perform better financially according to studies by organisations like the Economist Intelligence Unit, Harvard, and MIT Sloan.

Staff, customers and investors are more likely to choose you: When deciding which brands to engage with, staff, customers and investors all say they care a lot about the societal impact of that business (according to the

2021 Edelman Global Brand Report

).

Governments care: The global economy could lose up to 18% of its total economic value by 2050 due to climate change, according to

research from Swiss Re

. That makes sustainability a major concern for governments and they increasingly expect businesses to reduce their footprint.
Planning to be a sustainable business
Sustainability doesn't have to be hard or expensive. It's easy to start small and still make a difference. But just like any other business project, you need a plan to make it work.
Set goals, a timeframe, and a way to measure and monitor progress. Build in ideas for engaging your employees – you want sustainable thinking to be part of your company culture. Consider incentives or competitions to make it fun. These could even be extended to your customers.
Sustainability tips – choose a couple
Every dollar and hour matters to every small business so there's no sense in trying to do too much. It's much more effective to focus on supporting a few initiatives that really matter to you, your people, or your customers.
Use electricity meters to find which equipment uses the most energy. See if you can use those appliances more efficiently, or switch to energy-efficient alternatives.

Ask your energy providers if they can offer renewable forms such as solar or wind.
Try not to buy everything new – reuse stationery, binders and folders when they're available.

Go paperless. Running your business digitally reduces waste and costs associated with paper, printers, copiers, ink cartridges, and filing cabinets.

If you can't go paperless, print smarter. Use recycled paper and ink cartridges where possible, only print when necessary, avoid colour printouts, print documents two-sided, and reuse unwanted paper.
Provide bins for returnable bottles, non-returnable bottles, aluminium cans, paper, and food scraps. Have clear signage for separate bins and make them easily accessible.

Contact your local e-scrap recycler to get a bin for your workplace and put old hardware there instead of in a landfill. Allow your employees to bring their e-waste in from home.
Set up a container library in your workplace kitchen, where containers can be borrowed to carry package-free food from home or local food vendors.

Provide real kitchenware rather than disposable cups, plates, knives, and forks.

Use green office cleaning products – replace cleaners, dish and hand soaps. The benefits include improved health, a reduction in allergic reactions, and a healthier planet.
Gift reusables – give your people easy access to reusable coffee cups, water bottles, and recyclable/reusable tote shopping bags.

Reduce commuting by car – encourage your employees to ride, walk or take public transport to work.
Support environmental causes
Community-driven programmes are good for your image and public reputation, and it feels good to support something that makes a difference.

Adopt a green cause and do an annual fundraising event or volunteering day. There are all sorts of conservation campaigns you can take part in; find one that's close to your heart and involve your employees and customers.
Spread the word and educate
Celebrate and promote what you are doing externally through your website, newsletters and social media.

Partner with other local businesses to share sustainability ideas and solutions.
Choose eco-friendly vendors
Check your suppliers comply with laws and regulations relating to pollution and waste.

Read labels and check out alternatives to items that are resource intensive or polluting.

Think before ordering food – if you're ordering catering, pick an option that eliminates or minimises waste.
Business and sustainability go hand in hand
Sustainability is fast becoming a standard business principle and usual practice. It's not just a nice or good thing to do. There is a real business case for investing in it while protecting our home, planet Earth, at the same time. It can boost your brand, your ability to attract employees, customers, and investors, while also reducing your operating costs and increasing your profitability.
By becoming a more sustainable business you can demonstrate your leadership and commitment to a healthy and safe future for all.
Disclaimer
Xero does not provide accounting, tax, business or legal advice. This guide has been provided for information purposes only. You should consult your own professional advisors for advice directly relating to your business or before taking action in relation to any of the content provided.
Start using Xero for free
Access all Xero features for 30 days, then decide which plan best suits your business.