Chapter 4
Your ecommerce team
We show you how an ecommerce team is typically structured, including job roles and responsibilities.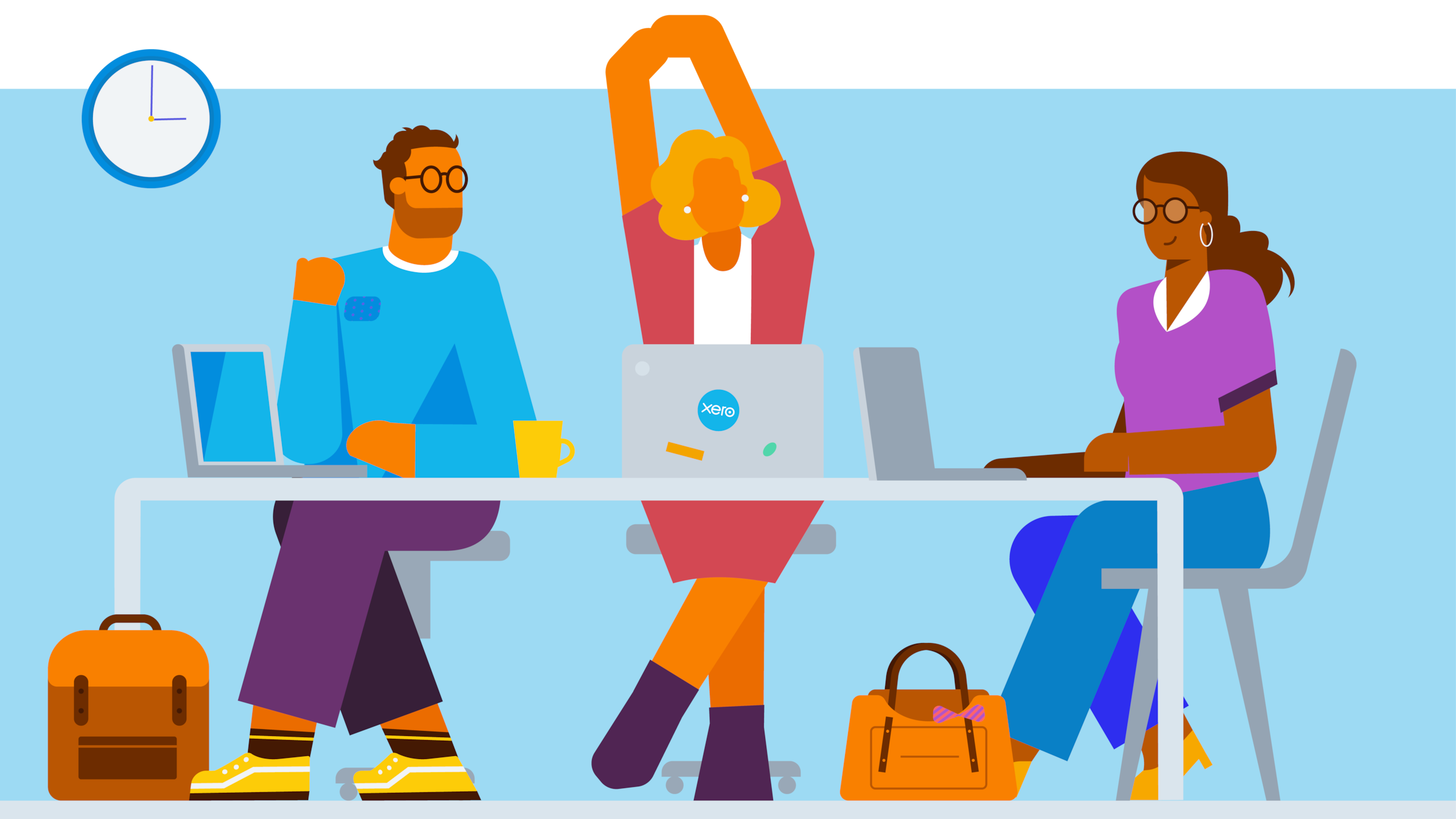 Ecommerce management looks different from business to business, but most teams will follow a similar structure. Led by the ecommerce manager, a well-rounded ecommerce team structure brings together diverse roles, including:
Digital marketing manager

Customer service representative

Fulfilment and logistics manager
Let's look at these roles in more detail.
Ecommerce managers are responsible for setting the wider ecommerce strategy, so a generalist knowledge of all the different aspects of ecommerce business is key.
From digital marketing strategies and user experience to customer service and supply chain, ecommerce managers need to know a little bit about a lot of things. The ecommerce manager will also need to conduct market research from time to time to inform the business plan.
Regardless of what you need ecommerce management to look like in your business, seek out an ecommerce manager enthusiastic about new technology. Whether it's the platform you host your online store with or the digital marketing channels you choose to prioritise, ecommerce by its very nature is all about finding tech-enabled solutions.
Digital marketing manager
Certain aspects of digital marketing, like Search Engine Optimisation, Conversion Rate Optimisation, and Pay-Per-Click marketing (PPC) are especially useful to ecommerce businesses. These activities can help more people find your products and boost online sales.
Social media marketing and copywriting skills also have their place and can be applied across multiple parts of the business. An ecommerce digital marketer with these skills might spend time creating shoppable content for social media, revamping product descriptions, and writing targeted email campaigns that cross-promote products to boost sales.
The salesperson or salespeople on your ecommerce team will need excellent communication skills and a strong knowledge of upselling and cross-selling techniques. They'll need to be empathetic, understand customers and their needs, and position your products to fit those needs. Your salespeople will be responsible for advising on sales and promotions, with the help of ecommerce data about your customers.
An ecommerce website has to be designed, managed, and maintained to the highest quality to keep customers coming back. Every ecommerce team needs a developer or a smaller team of developers who have mastered front and back-end development.
Of course, the website shouldn't just look good. It should feel good for the customers using it. You'll need user experience (UX) and website accessibility expertise on your team to make sure every potential customer can engage with and purchase from your website. Overlapping with the digital marketing aspects, Search Engine Optimisation (SEO) will also play an integral role in getting customers on your site.
Customer service representative
Ecommerce customer service looks different from physical retail, but it's still focused on the same thing: giving customers the best possible shopping experiences with your brand.
Customer service team members need to be thoughtful, empathetic, and understanding. They should be able to respond promptly to customer queries, with a broad knowledge of your product range so they can fully support customers. Clear, concise communication is the key to great ecommerce customer service.
Fulfilment and logistics manager
Having someone assigned to fulfilment and logistics on your ecommerce team will help make sure your products have a safe journey to your customer's doorstep.
To build a resilient ecommerce business, you'll need strong relationships with suppliers, distributors and manufacturers. So a fulfilment and logistics manager who is confident managing and organising your ecommerce supply chain can play an integral role in your success.
Worried that you won't be able to stay on budget with so many roles and responsibilities to manage? Make sure you assign someone to finance so that they can keep an eye on your margins and help you source additional funding. This person will analyse your sales data to create sales forecasts and advise you on where to cut costs or invest more.
If you're not sure where to start on the hiring drive, look through the Xero directory. You'll find accountants and bookkeepers who specialise in ecommerce.
Ecommerce management: a guide for small businesses
In this definitive guide, we cover everything you need to know about ecommerce management for your growing business.
Start using Xero for free
Access all Xero features for 30 days, then decide which plan best suits your business.