Guide
Questions to ask before becoming a franchisee
Franchises are built on proven concepts. But there are risks to consider. Here's how to check if a franchise is for you.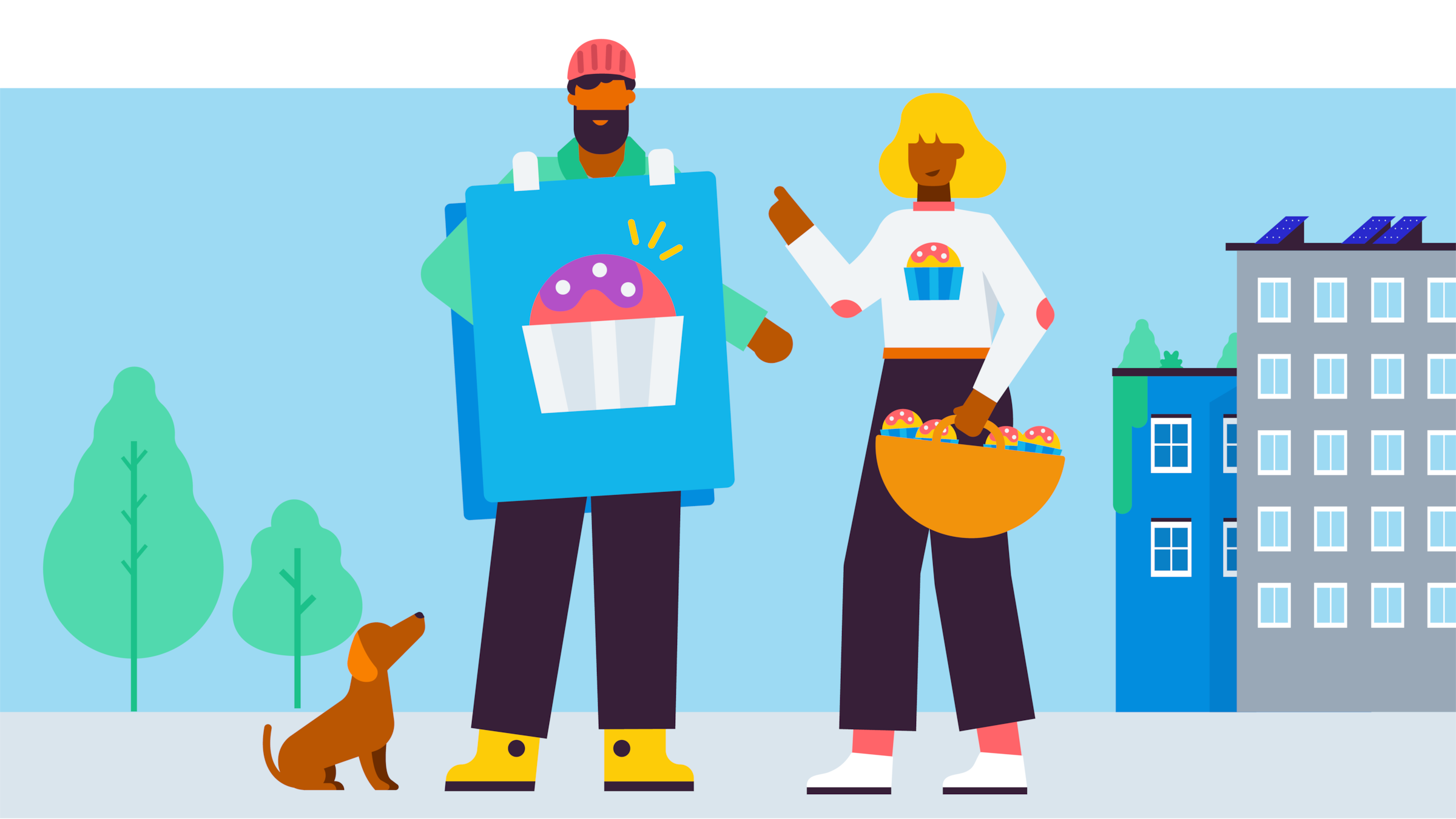 A good franchise can take some of the guesswork out of starting a business, but they're not failsafe. Risks include:
high startup costs – you'll pay a fee to sign up

staffing requirements – you'll probably need employees from day one

extra overheads – you'll have monthly franchise fees and payroll costs

demanding sales targets – you'll likely be in a low-margin, high-volume business

limited control – you won't have complete autonomy over your business
Not all franchises are created equal. Some give you great advice, heaps of support and excellent business systems. Others will sell you a logo and leave you on your own.
Becoming a franchisee can be hard
The good franchises know they're good. If their locations are consistently profitable and they give you really good support – they're probably going to demand more of you, too. They may expect you to:
be an enthusiastic brand evangelist
And if you join a successful franchise chain, you may have limited control over the business. It's worth asking questions before taking the leap.
Here are some questions for you, the franchisor, other franchisees, an accountant, and a lawyer.
Becoming a franchisee is a massive commitment. You'll have a lot of legal obligations, you'll spend a lot of money, and you'll work very hard. So start by checking that the franchise is a good fit for you.
What level of support do I need? Are you comfortable taking the initiative and figuring things out on your own, or do you want a franchise that provides a detailed manual?

How much risk am I comfortable with? Will you be comfortable taking on debt to buy into the franchise and hire staff? This isn't like starting as a sole trader, where overheads can be relatively low.

Do you trust the franchisor? Your franchisor can make or break you so get to know them. Check they're not involved in court proceedings, ask other franchisees what they're like, and make sure you'll get on.

How do I want to run the business? Some franchisors give you a lot of freedom to do your own thing, others give you strict parameters. Make sure their management style fits with your personality.

How much can I afford? Those first few months will be lean. You'll have a lot of launch costs, ongoing franchise fees to pay, and low income as revenue takes time to ramp up. Make sure your first budget is realistic and check that you'll have ample cash (or finance) to get through it.
Questions for the franchisor
Don't be afraid to interrogate the franchisor. You need to figure out if they have a sustainable business, which will require a lot of questions. If they're a good franchisor that cares about their franchisees, they won't mind.
How's the business doing?
Start by getting a summary of the business, including a report on sales, revenue, and growth. You'll also want to see forecasts and goals, but remember there are no guarantees those numbers will be realistic. Now's also a good time to check the bios of senior management to ensure they're reputable and experienced.
What's the outlook for new franchisees?
Once you've seen the big picture for the whole business, ask how the franchisees are going. Are they making money? What does a franchisee budget look like (you'll want to see what sorts of costs are involved)? Ask if they have models for predicting revenue in new locations.
Not all franchises have this level of data and so their answers to these questions may be vague. That doesn't mean they're a bad business, but you'll have to be comfortable with doubt and risk before becoming a franchisee with them.
A franchisor may show you market research and financial projections but don't accept it at face value. Make sure the data is reliable by asking:
when the research was done

how many customers (or stores) were involved in the study

what the assumptions were
If you're not confident interpreting data that they give you, take a copy to an accountant.
What are the main teething problems?
Ask them what franchisees struggle with in the early days. A good franchisor will be happy to share this information. They'll want you to avoid common traps and pitfalls. If they can't give you specific direction, it's a sign they're not concerned about their franchisees.
What are the key performance indicators (KPIs)?
The business you're buying into has been repeated again and again by multiple franchisees. The franchisor should have learnt what separates the successes from the failures – and they should share that information with you in the form of KPIs. These will be 3–5 key things that – if you get them right – will greatly increase your chance of success.
Can I speak to other franchisees?
The franchisor should introduce you to existing franchisees. Ask for franchisees who are in similar locations to yours. You'll want to speak with those people before becoming a franchisee yourself. Don't feel obliged to accept the first list of contacts they give you, if you don't think those franchisees are in a relatable situation.
Do you provide proven business systems?
See if the business has established processes to guide you through things such as:
It's even better if they give you access to automated systems for things like accounting, time-recording, payroll, inventory management and customer relationship management. Efficient systems for these business functions can save you a lot of time and money – and increase your chance of success.
How will growth be handled?
Will the franchisor provide good marketing support to help grow the business? And when growth happens, how will the franchisor manage it? You probably don't want another franchisee to move in across the road, so see if you'll get exclusive access to the local market.
Questions for other franchisees
Ask the franchisor to introduce you to existing franchisees in the network. Speak to several and try to spend a full day with at least one of them. This will give you enough time to establish a good relationship and get candid answers to your questions.
Franchisors will introduce you to franchisees that like them. See if you can find others on your own. This is some of the most important research you can do before becoming a franchisee.
How did you get through your first year?
This is like the 'teething problems' question you asked the franchisor. It'll be reassuring if the answers are similar but you might get some more practical insights from the franchisee.
If they list just 3–5 KPIs, you'll know you're dealing with a savvy, focused business. The franchisee should give you many of the same KPIs as the franchisor.
What are your big challenges?
No business is perfect. Ask franchisees where they run into trouble. You'll be most interested in problems that can cost money or limit revenue but ask more than that. Find out if they're happy with the franchisor, especially their support and communication style.
Don't just read the franchise agreement – make sure you understand it. Get help interpreting the document – it's all you'll have to fall back on if things don't go well. Get a lawyer with franchise experience. They'll know standard practice, and they'll spot red flags immediately.
Does this agreement say what I think it does?
By the time you get around to hiring a lawyer, you'll probably have spent a long time thinking about becoming a franchisee with this particular network. You'll have done a lot of research and so you'll think you know your rights and responsibilities. Tell your interpretation to the lawyer and ask them if the document supports what you say. Ask them where your assumptions are wrong and query those with the franchisor.
What happens if things don't work out?
No matter how excited you are about the business, you should take a moment to be pessimistic. What happens if things go wrong? How do you get out? How will the franchisor treat any debts you owe them? Can you sell the franchise? If the franchisor buys it back from you, what will they pay?
A lot of people don't read the agreement until after things have already gone wrong, which is too late. You want to make sure you won't be financially ruined if things don't work out.
Questions for an accountant
Try to find an accountant that has franchise experience. They'll know your tax obligations really well and they'll probably be familiar with the business model you're operating. It's even better if you can find an accountant that has other clients in the same franchise network. Then you'll be dealing with someone who understands the strengths and weaknesses of the business.
Becoming a franchisee is a big step
If you're only becoming a franchisee because it seems safe and easy, think again. You'll be spending long hours to make your business work, so don't take the decision lightly. You need to be enthusiastic about the product or service and the parent company.
Use every bit of information you can gather to make a smart decision. Including this information in your business plan can help you see the opportunities and drawbacks. The devil is in the detail, so get professional advice from a lawyer and an accountant before you commit.
And don't forget to plan for what happens after you're up and running. Will you buy another location? stay in the one you have? or sell? Make sure your plan checks out financially.
Disclaimer
Xero does not provide accounting, tax, business or legal advice. This guide has been provided for information purposes only. You should consult your own professional advisors for advice directly relating to your business or before taking action in relation to any of the content provided.
Start using Xero for free
Access all Xero features for 30 days, then decide which plan best suits your business.