How to get prepared for basis period

reform
Our guide explores the timeline for HMRC's basis period reform, including what the new rules mean for your practice and clients.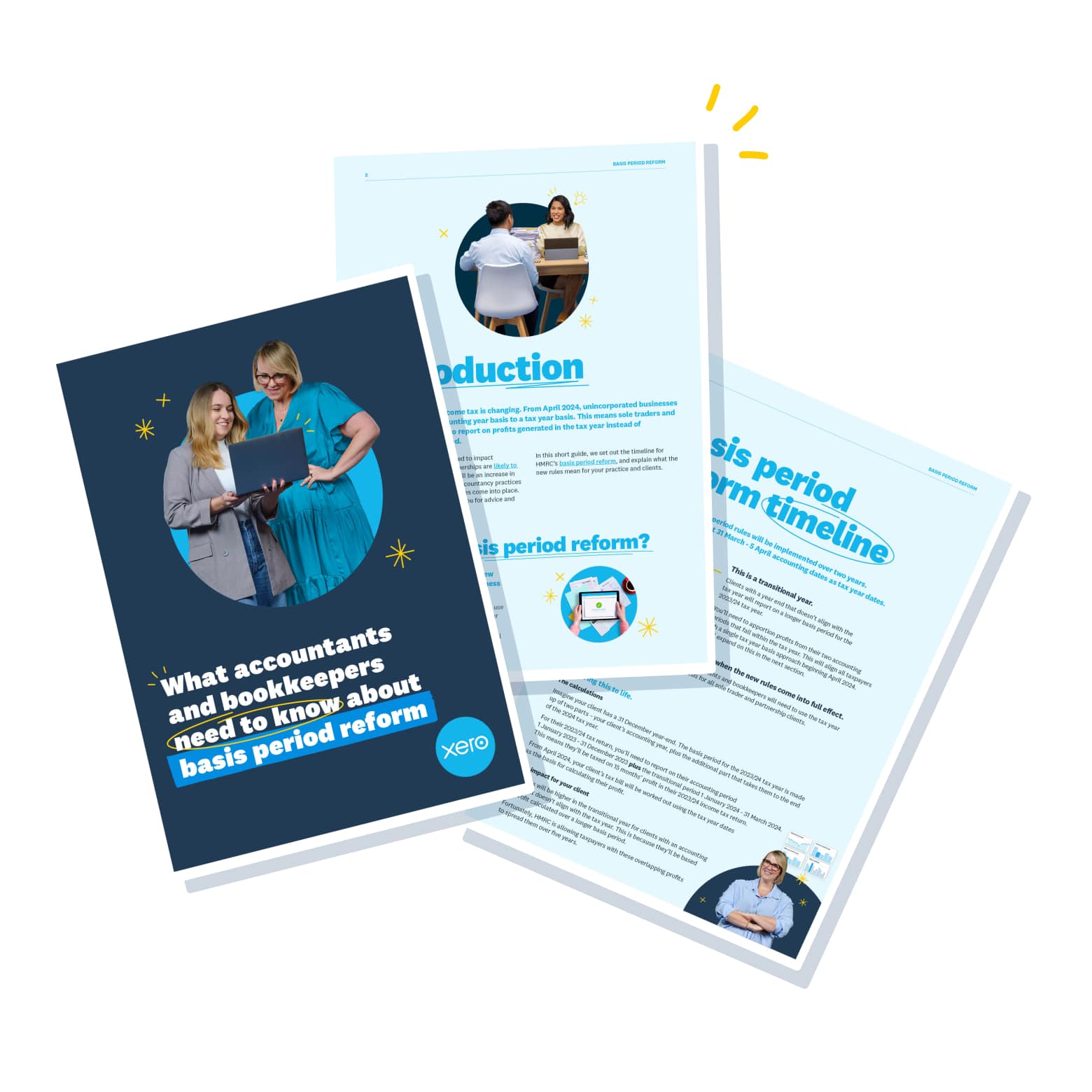 What is basis period reform?
HMRC is changing the time period sole trader and partnership businesses use to work out their taxable profits.
What basis period reform means for you
Understand the opportunities and challenges that accountants, bookkeepers, and clients will face.
How the right software can help you
Give your practice the tools to help you sail effortlessly through the additional workload of the transitional
Download the guide
Access our guide and prepare your practice for basis period reform.
Become a Xero partner
Join the Xero community of accountants and bookkeepers. Collaborate with your peers, support your clients and boost your practice.