Free business continuity template
Download this business continuity plan template and use it to make your business more resilient. Or try Xero accounting software for free.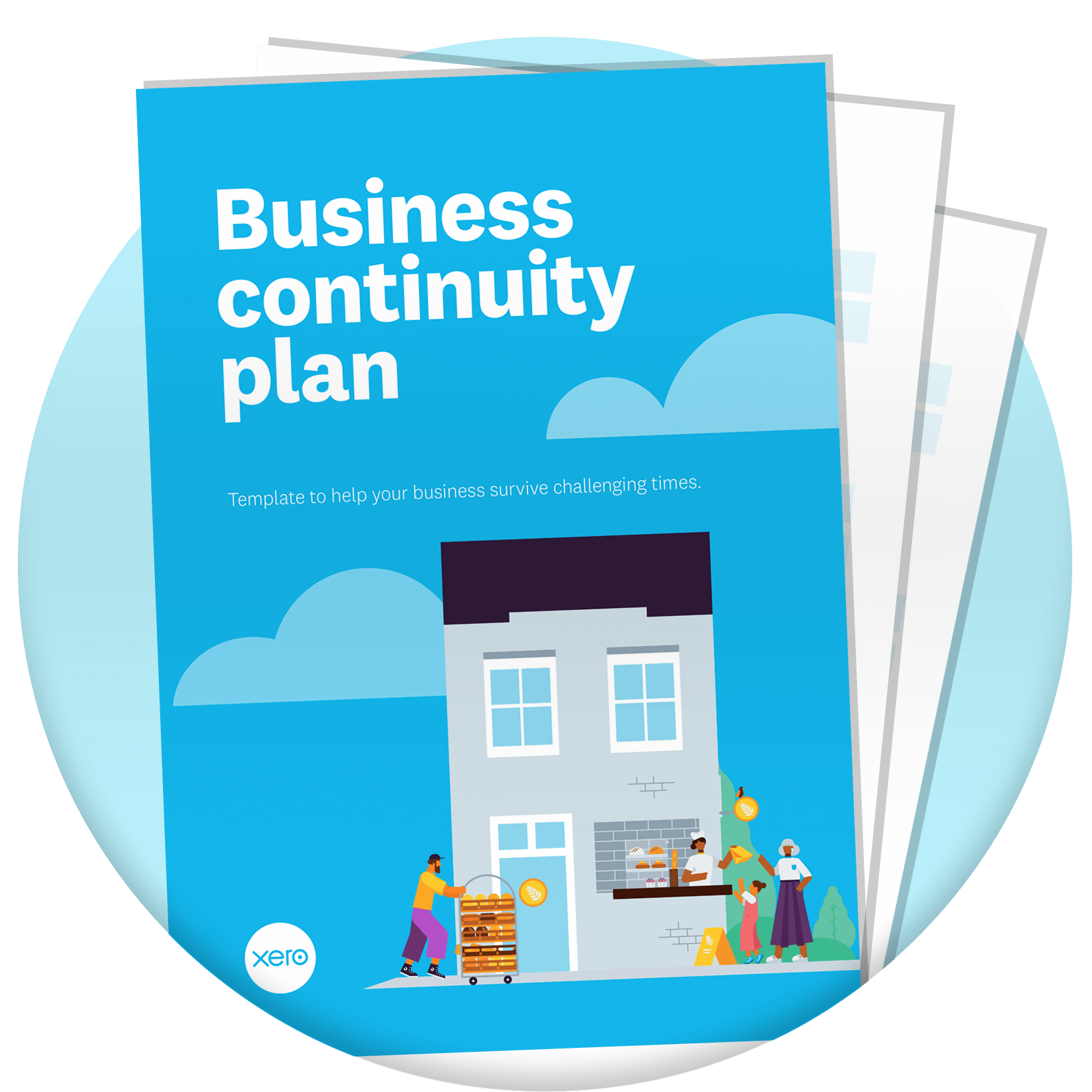 Download a business continuity plan template
Fill in the form to get a free business continuity plan template as an editable PDF. It comes with instructions to help you fill it out.
Getting started with the business continuity template
Using this business continuity template
When filling out this business continuity plan, it helps to have scenarios in mind. Think about what you'd do if some of these things below went wrong. They could be crises within the business or in the world around you.
Losing key staff or a big client

Failure of critical equipment

Shipping and supply chain issues

National or global financial shocks
As you work through this business continuity plan template, you'll see ways to make your business stronger. You may want to know more about:
Types of business structure
Your business structure can affect your levels of legal and financial protection.
Types of business insurance
Insurance can cover things like property, staff, public liability and business continuation.
Find a bookkeeper or accountant
Accoutnants and bookkeepers can help build financial resilience into your business budgets.
Make your books indestructible
Move your accounting and bookkeeping to the cloud with Xero.
Check out Xero
Disclaimer
Xero does not provide accounting, tax, business or legal advice. This template has been provided for information purposes only. You should consult your own professional advisors for advice directly relating to your business.
Start using Xero for free
Access all Xero features for 30 days, then decide which plan best suits your business.