Guide
How to choose the right accountant
Choosing an accountant is like choosing a new business partner. Here are the top things you need to look out for.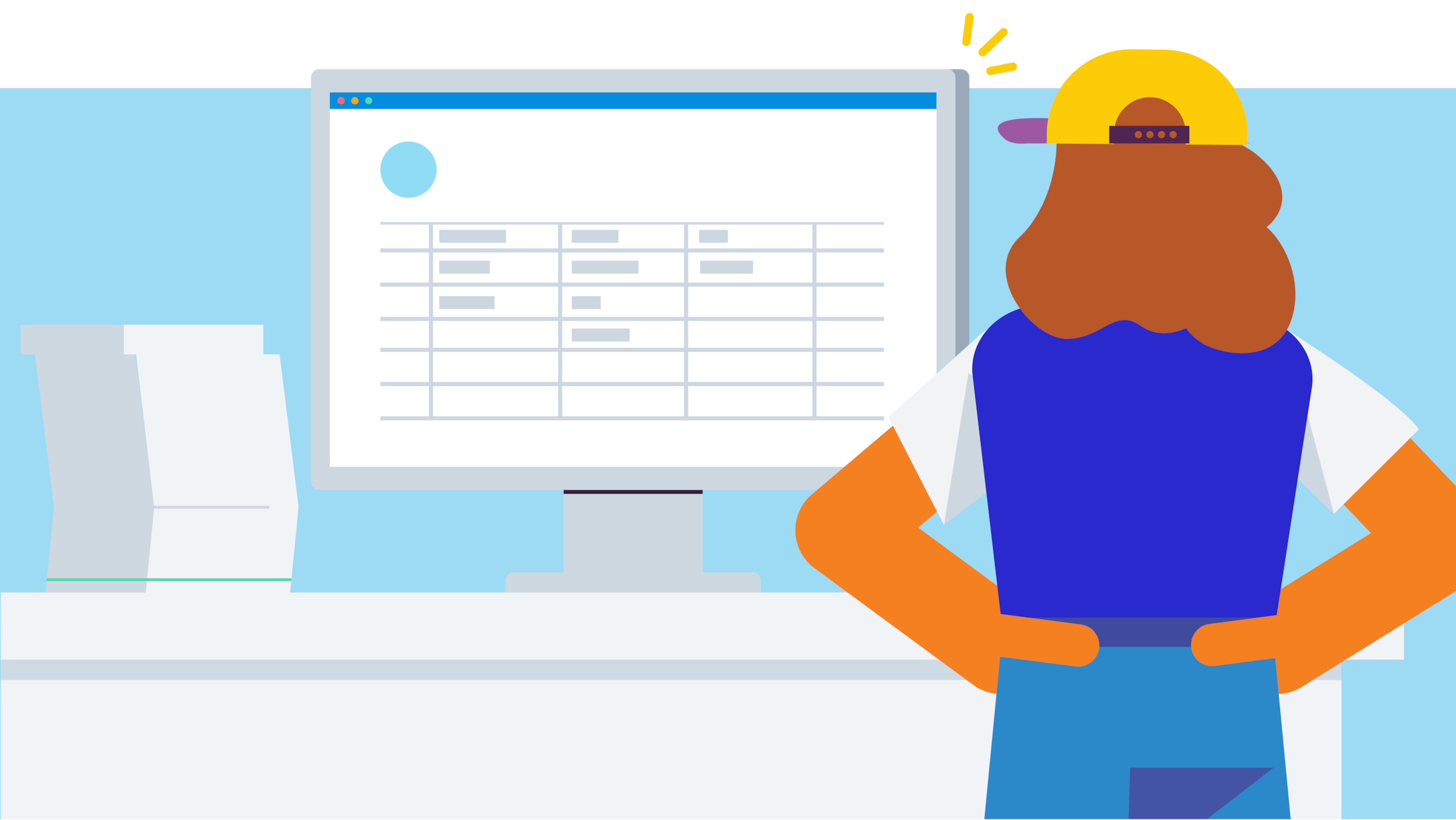 Top tips for choosing an accountant
Once you've decided it's time to hire an accountant, the next step is to choose which accountant to hire.
It's important to take the time to do this carefully, and there are a few things you'll want to consider first. You'll need to think about issues such as the accountant's location, the division of workload and the type of accounting software you'll use. Consider how much you'll have to pay the accountant, and whether they can help to reduce your business taxes.
It's in your company's best interests to have an experienced, capable person handling one of the most important areas of your business – your finances. The right person will save you time and money year after year. So here are some things you should consider when you're choosing an accountant.
Ask yourself if location matters
It used to be important to have your company's accountant located nearby. But today, more companies are collaborating online, using cloud-based technology to manage their business. This means that location is less of an issue. With cloud accounting, you and your accountant can view identical real-time data at the same time – no matter where you are.
The decision about where to find your accountant really comes down to what suits your company best. Depending on how you want to handle the finances, your accountant could really be based anywhere in the world. For example, if you're happy to collaborate via email, phone calls, video-conferences, or secure accounting software, then you could be in New York and they could be in London. If your accountant can be anywhere in the world, you don't need to make compromises based on their location. You can find someone who really understands the specifics of your business or industry.
On the other hand, you may prefer face-to-face contact and find it useful to have someone who's able to go to business meetings with you. If this is the case, then you'll need to limit your search to accountants who work nearby or are willing to travel to your premises from time to time.
Wherever they happen to be based, make sure they're an expert in the tax laws that apply to your business.
Choose a certified or chartered accountant
For peace of mind, choose an accountant that's regulated by a professional body or recognised by the government. Depending on the country you're in, that could be a:
Certified Public Accountant

member of the Association of International Accountants

member of the Institute of Financial Accountants
Chartered Accountants (CAs) are highly qualified professionals who have completed above degree-level study along with workplace experience and a professional competence programme.
An experienced and knowledgeable accountant can add value to your business right from the start. If you expect your company to grow, it's a good idea to hire a professional accountant at the beginning rather than later on.
Of course, it's possible to use accountants who aren't chartered – or don't have an equivalent professional qualification – for bookkeeping, tax preparation or general financial management. However, you'll almost certainly need those higher qualifications on your side if you go for a loan, or if you're audited.
Look for an accountant with relevant expertise
You'll need someone with experience preparing tax returns and financial documents for companies of a similar size and revenue to yours. If your company uses cloud-based software for much of its business, you'll probably want someone who's savvy with cloud computing.
It's even better if they've worked with companies in similar market sectors to yours, as that will help them understand the unique needs of your business. You might want to check to see if they have larger clients. If they do, it's a good sign as you'll know they should be able to handle your growing needs over time.
You could also ask them for a client list that details each company's gross revenue and number of employees. Find out how their clients have grown and developed over the years, to get a sense of whether they'll be able to handle the evolving needs of your company.
Talk to government and business associations
Small businesses are the lifeblood of many countries' economies. Because of this, governments like to encourage their growth.
As a small business owner, take advantage of networks of business advisors available to help you make decisions like choosing the right accountant. There are often voluntary organisations and local chambers of commerce willing to advise you too. Make use of these, as they are there to help you and their advice is usually free.
They can also be useful places in which to network and talk to other business owners. Do this a few times, and you may find an accountant is recommended to you by other business owners. If nothing else, this could help you cut down the list of possible people to interview.
Tap into your social networks
When searching for an accountant, the ideal candidate might be right under your nose. Start by asking any friends or family members who own small businesses if they would recommend their accountant. If so, why? And if not, why not? The answers to both questions could prove useful at a later stage, when you come to interview candidates.
Bear in mind that choosing an accountant can be a personal decision, so what's right for your best friend's PR business might not suit your manufacturing company. Also take into account differences in business structure. The best accountant for a sole trader might not be the best fit for a company with ten employees.
Make use of your connections online
Although Facebook might not be the best place to post a request for accountant recommendations (though it's not the worst, either), more business-oriented networks could be useful. LinkedIn is one of the largest globally, and if you already have a profile there, you could use it to search for accountants who've been recommended by others.
Five ways to use your social network for more information
Use LinkedIn or other online networks to delve a little deeper into each candidate's background and find out things like:
Who are they connected to? Do they have a strong network of professional people?

How do they talk about their services? Are they enthusiastic and interested in their work?

Have they received any recommendations from their clients? What do those recommendations actually say?

What is their experience? How long have they been in business, and what were they doing before?

What are their qualifications? Are they a chartered or certified accountant, a bookkeeper, a financial advisor or something else?
Decide how the accounting work will be divided
Accountants can handle every aspect of bookkeeping and small business accounting. In most cases, you can bundle up your bills and invoices, hand them all over, and they can do the rest. But this might not always be the best approach.
Accountants often charge by the hour, so making them do simple data-entry tasks is not the best use of their time – time that you're paying for. So take charge and get more involved in the accounting process (if you can). This will give you a better grasp of expenses and revenues in real time and a heads-up on potential problems.
For example, you might choose to enter the basic accounts data in-house, then hand the work over to your accountant. Then they can handle the more involved tasks such as bank account reconciliation, filling out tax return forms, payroll and capital depreciation calculations.
Good quality accounting software will make it easy for you to take part in your accounting process. It will simplify tasks like invoicing, automatically sending the invoice and recording its contents at the same time. And if the accounting software is cloud-based, you can then give your accountant secure access to your accounts with the click of a button.
Get someone who's proactive about saving you money
Some accountants will do little more than manage your accounts and complete your tax return forms, but the best accountants are more proactive. So before choosing an accountant, ask what they could suggest to save your business money.
For example, what proportion of your operating costs do they think you can offset against tax? If you're a sole trader or consultant, can you offset a percentage of your phone bill, car costs, maybe even rent or mortgage payments? What are the implications of doing so? The accountant should warn you of any pitfalls. For example, using your home as business premises could result in a tax charge levied on the house when you sell it!
Always bear in mind that in most countries there is a big difference between tax avoidance (usually legal) and tax evasion (usually illegal). You need an accountant who knows the details of tax law so well that they'll save you money in legal ways, but not one who takes things too far and risks causing your business to operate illegally.
Be very careful about this, because ultimately it's you, the business owner, who'll pay the penalty if the law is broken.
Find out what software the accountant uses
Accountants often have their own preferred accounting software. The chances are they'll have been in business for many years and may have become used to one particular brand of software.
This can be a problem. If your company uses a different type of software there are potentially going to be issues sharing data. Although it might be possible to export and import data in a suitable format, it can be time-consuming and easily lead to errors. There's also the risk of your highly sensitive financial information being read as you send the data back and forth, because email is about as secure as a postcard.
So try to find an accountant who's using the same software as you. Or, failing that, one who's willing to do so. There's no reason why they can't use more than one type of accounting software for different clients. That's especially true if the software is easy to learn.
It's best if you can agree to use market-leading accounting software that's easy to use, and only exchange files that have been suitably encrypted. An even better option is to choose collaborative, cloud-based accounting software with encryption built in. This will mean you don't have to worry about the risks involved in exchanging data back and forth.
Interview several candidates before you decide
As with anything else in life, don't automatically accept the first offer you receive. Arrange things in such a way that you can compare a selection of accountants with each other. Then it will be easier to determine which one is best for your business.
An interview can be a powerful way to see how well you're likely to be able to work with a person. And a series of interviews will not only help you better define the type of accountant you need, but also gain you valuable free advice. This may even help you determine your own business requirements more clearly.
There's no single, universal method that accountants use to charge by. Some will charge by the hour, some might charge a monthly retainer, others could charge a percentage of your turnover. As a small business owner, negotiation should already be part of your skill-set. If it's not, learn it and apply it here.
Make sure you get written quotations from all the accountants you interview, then go away and compare them carefully. Consider a range of scenarios – one fee structure may make sense while your business is small, but could become less attractive as it grows.
Nothing is set in stone. You could ask for a combined method of charging, or a sliding scale based on turnover, or any other of a wide variety of possibilities. The accountant might not agree to your proposed fee structure, but if you don't ask you'll never know.
It's important to talk to some of your prospective accountant's clients before you sign on the dotted line. There are professional services you can use to help you with this, but if the accountant is genuine, it's likely they'll be willing to give you a selection of contacts for references.
This will help confirm some of the information the accountant has provided to you. It will also enable you to hear first-hand about the relationship the accountant has with their other clients.
Be sensible when you contact referees. Don't weigh them down with dozens of written questions to answer. A ten-minute telephone call is likely to tell you far more about your prospective accountant than a three-page form full of bland written answers.
Learn to use and trust your intuition
You're running your own company, you have experience, and you've got a pretty good idea of what you're doing. It's also likely that you get along well with people, since that's an important part of being successful in business.
So make use of those skills. Intuition is just another word for the unconscious processing that goes on in our minds. It's not magic – it's thought that takes place below our conscious level of awareness. Used in the right way it's a powerful business tool in itself.
When you meet an accountant for the first time, consider your intuition. Alongside logical evaluations such as location, pricing, experience and references, ask yourself if you could trust this person with the intimate details of your business. If you think you could work with them for the foreseeable future then that's great.
But if your gut feeling is saying no, you should probably walk away. Your unconscious mind may have picked up all sorts of cues (such as verbal stresses and body language) that it doesn't like. Intuition isn't always correct, but when it comes to choosing something as important as a business accountant, don't ignore it.
Good accountants will help your company grow
If all of this sounds more like a marriage than a business relationship, there's a good reason for that! Your accountant will become intimately involved with the operation of your company so it's not a decision to be taken lightly. You will need one you can trust, who has the necessary experience and who will be there when you need them.
Good accountants help companies grow, by managing complex financial work and offering advice on practical business issues. This will be guaranteed to save you money in the short and long term. The best ones will be your partner in all but name – and as long as you choose wisely, you can't go wrong.
Disclaimer
Xero does not provide accounting, tax, business or legal advice. This guide has been provided for information purposes only. You should consult your own professional advisors for advice directly relating to your business or before taking action in relation to any of the content provided.
Download the guide about

bookkeeping
Find out what bookkeepers do, and get an intro to double-entry bookkeeping. Fill out the form to receive the guide as a PDF.
Start using Xero for free
Access all Xero features for 30 days, then decide which plan best suits your business.