Invoice payments: give your customers

more ways

to pay
Accept payments straight from a Xero online invoice by debit card, credit card, direct debit (via Go Cardless or Stripe), Google Pay or Apple Pay. Let customers pay the way they want to, increase the likelihood of getting paid on time, and reduce the time you spend chasing payments.
Free, one-time setup; get started in minutes
Easy set up in Xero. No ongoing costs; just low payment transaction fees.
Less chasing, faster payments
Add a 'Pay now' button to your online invoices to accept payments online and get paid twice as fast.
Look professional every time
Professional online invoices that give your customers the flexibility to pay the way they want.
Safe, secure payments options you can trust
Online invoice payments are secure and protect you and your customers from fraud.
Multiple invoice payment options
Find the right method for you and your customers with multiple ways to pay: debit and credit card, direct debit, Apple Pay or Google Pay. You're in control: you can choose the payment method that's right for your customer every time you invoice, and turn online payments on and off.
Less chasing payments
Allow your customers to pay you online, instantly, straight from the invoice with Xero's click-to-pay functionality. It reduces the steps to getting paid and reduces the likelihood of mistakes being made.
Look professional every time
Boost the image of your business by setting up and personalising your invoice templates with your logo and a custom message. Plus automatically send friendly professional, reminders to customers for upcoming invoices.
Receive automatic payments
Do you regularly invoice the same customers? Use Stripe auto pay or GoCardless direct debit to get customers set up with automatic payments.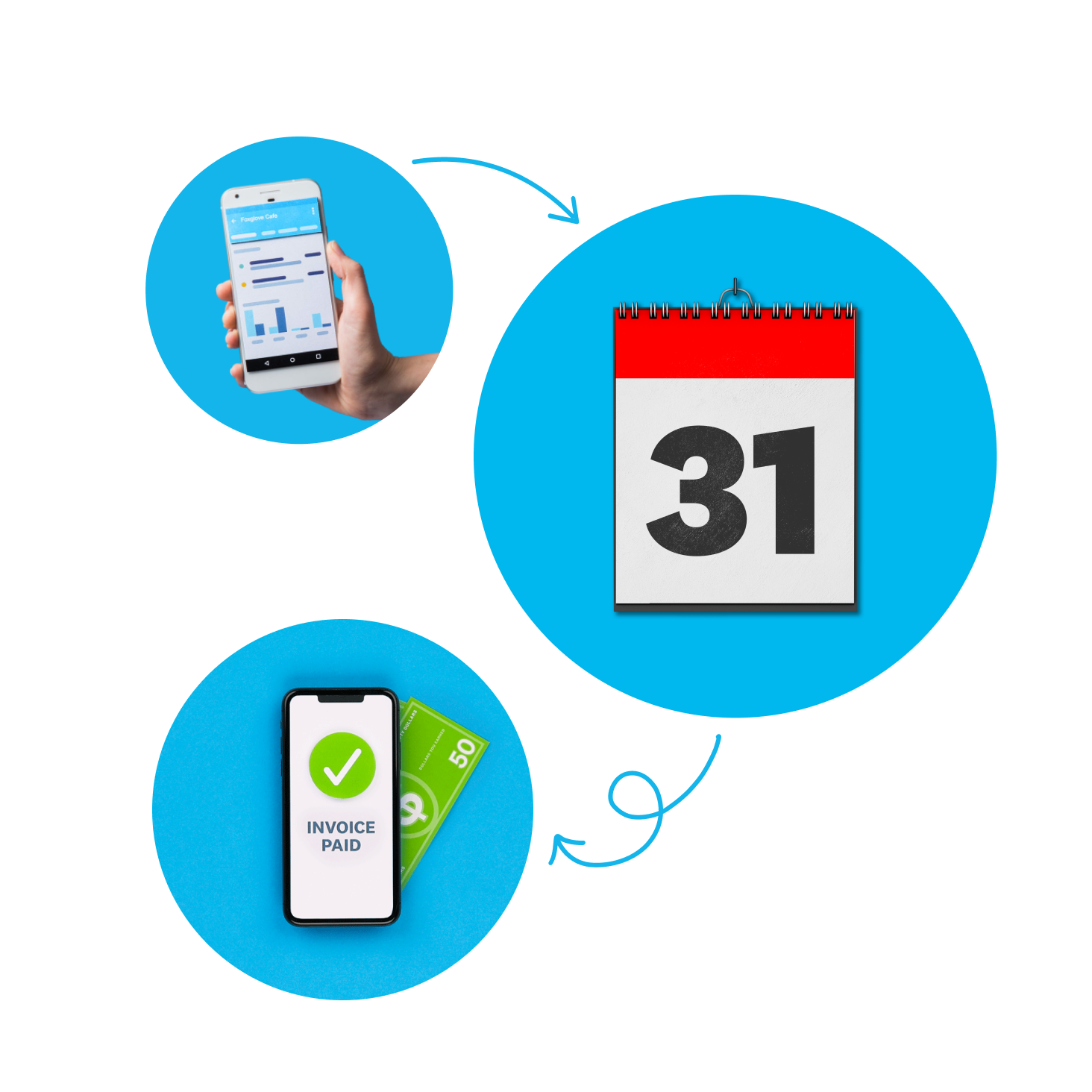 Start taking payments now
We work with leading payment providers, Stripe and GoCardless, to make sure you're ready to accept payments in just a few clicks.
Stripe
Stripe lets clients pay with debit/credit card, Apple Pay, Google Pay, or by automatic payment. It feeds into Xero for easy reconciliation.
Set up Stripe
GoCardless
GoCardless collects bank-to-bank payments on the day they're due. Reduce admin and improve cash flow with automatic reconciliation in Xero.
Set up GoCardless
Make getting paid easier
Quick account set-up
Open a Stripe or GoCardless account directly from Xero. Set up takes on average between 15-20 minutes.
Track if invoices are paid
Easily see in Xero if an invoice has been opened, when it was paid, or if payment is overdue.
Seamless reconciliation
Easily reconcile payments against your invoices.
Log in to get started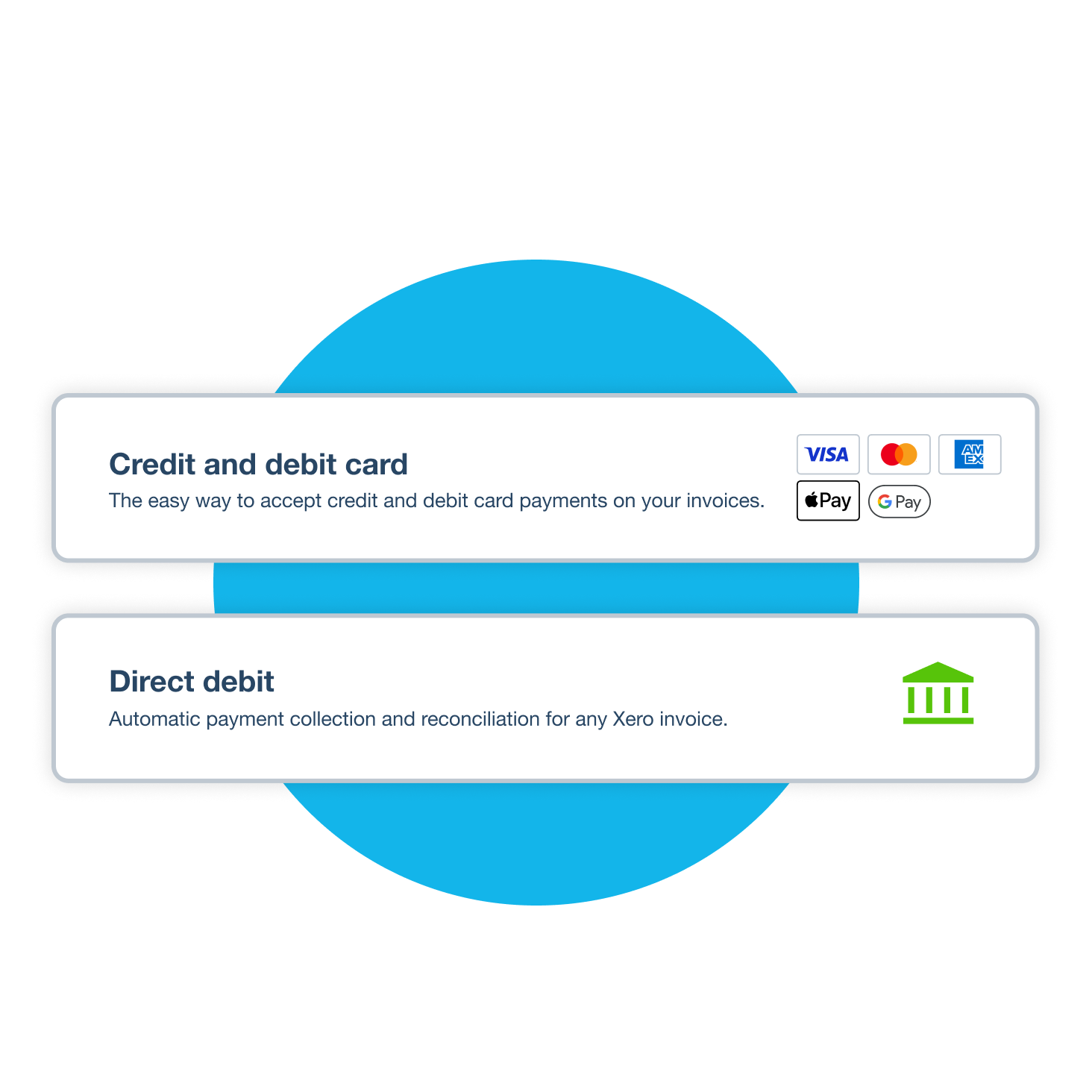 Ready to get started?
Log in to set up online payments now.