Xero's Payroll-only plan for 1–4 employees
Xero's Payroll-only plan for one to four employees is a low-cost payroll solution that's Single Touch Payroll (STP) compliant and makes it easier to connect eligible businesses and employees to JobKeeper payments.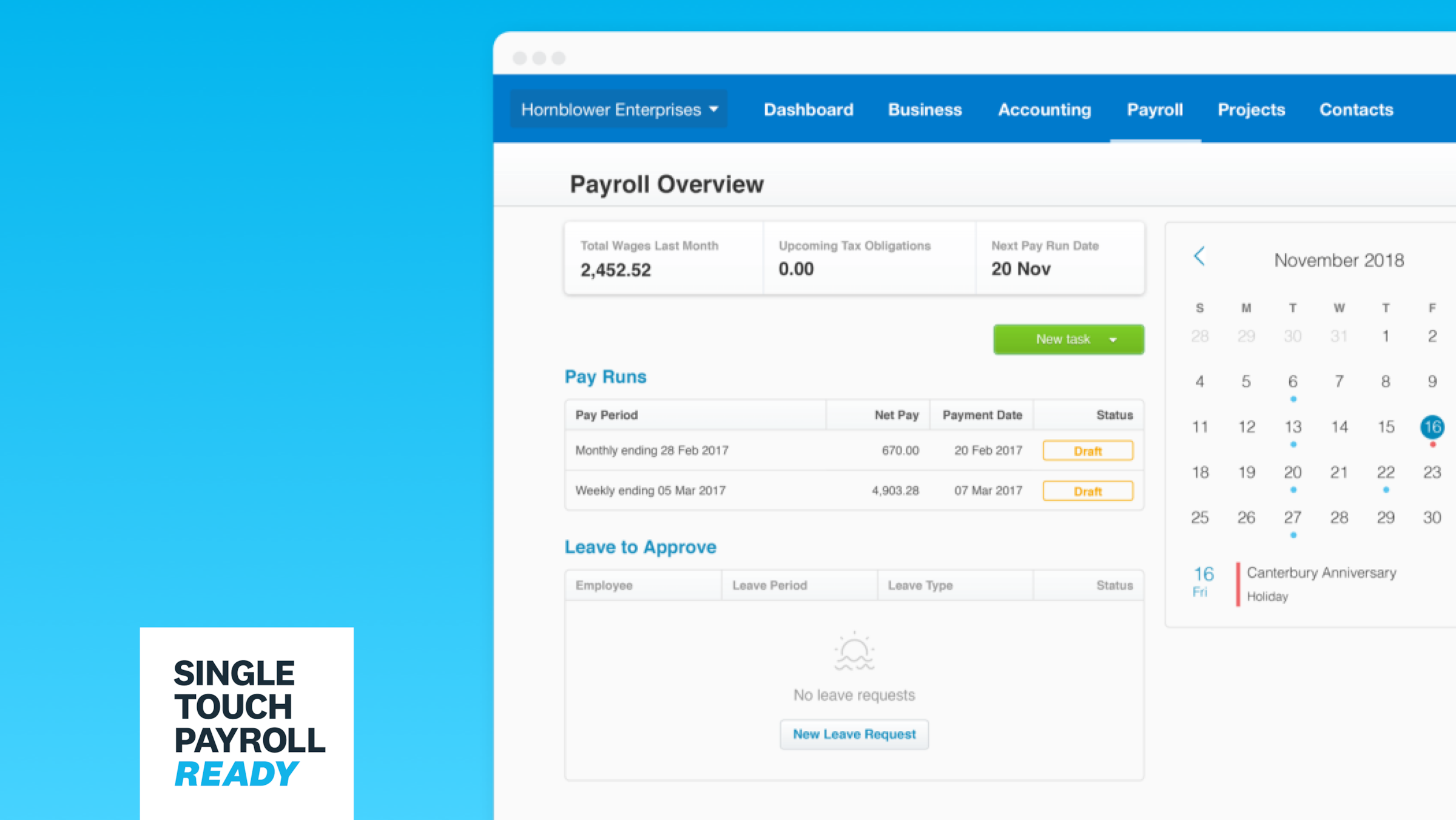 Simplify paying one to four employees
With Xero's Payroll-only plan, you can pay one to four employees each calendar month, send payslips and run reports with Australia's leading online payroll provider.
Single Touch Payroll made easy
Single Touch Payroll, also called STP or one touch payroll, is an initiative from the ATO to encourage frequent salary reporting. This means you'll be required to report salaries and wages, PAYG withholdings, and superannuation every time you pay your employees. With Xero's Payroll-only plan, you can file your details to the ATO in a matter of clicks.
Powerful insights and reporting
Tap into the tools and insights you need to efficiently track, assign and manage your payments, giving you time to focus on what matters.
What's included in the Payroll-only plan
Our payroll software automatically calculates pay and tax rates and leave entitlements, helping you pay employees the right amount, every time.

Give your employees the power to apply for leave, submit timesheets and view their payslips anywhere, anytime with the XeroMe mobile app (iOS and Android).

Xero payroll not only manages the tasks you have to do, it automatically updates your accounts too.

Record employee hours and have them seamlessly appear in pay runs for automated calculation and payment.

Payment summaries will be a thing of the past, saving you hours at tax time.

Let Xero do the heavy lifting for you by reducing data entry and eliminating errors.