Guide
Invoice payment terms: Top seven tips
We asked small businesses for their top tips on getting invoices taken seriously. It starts with invoice payment terms.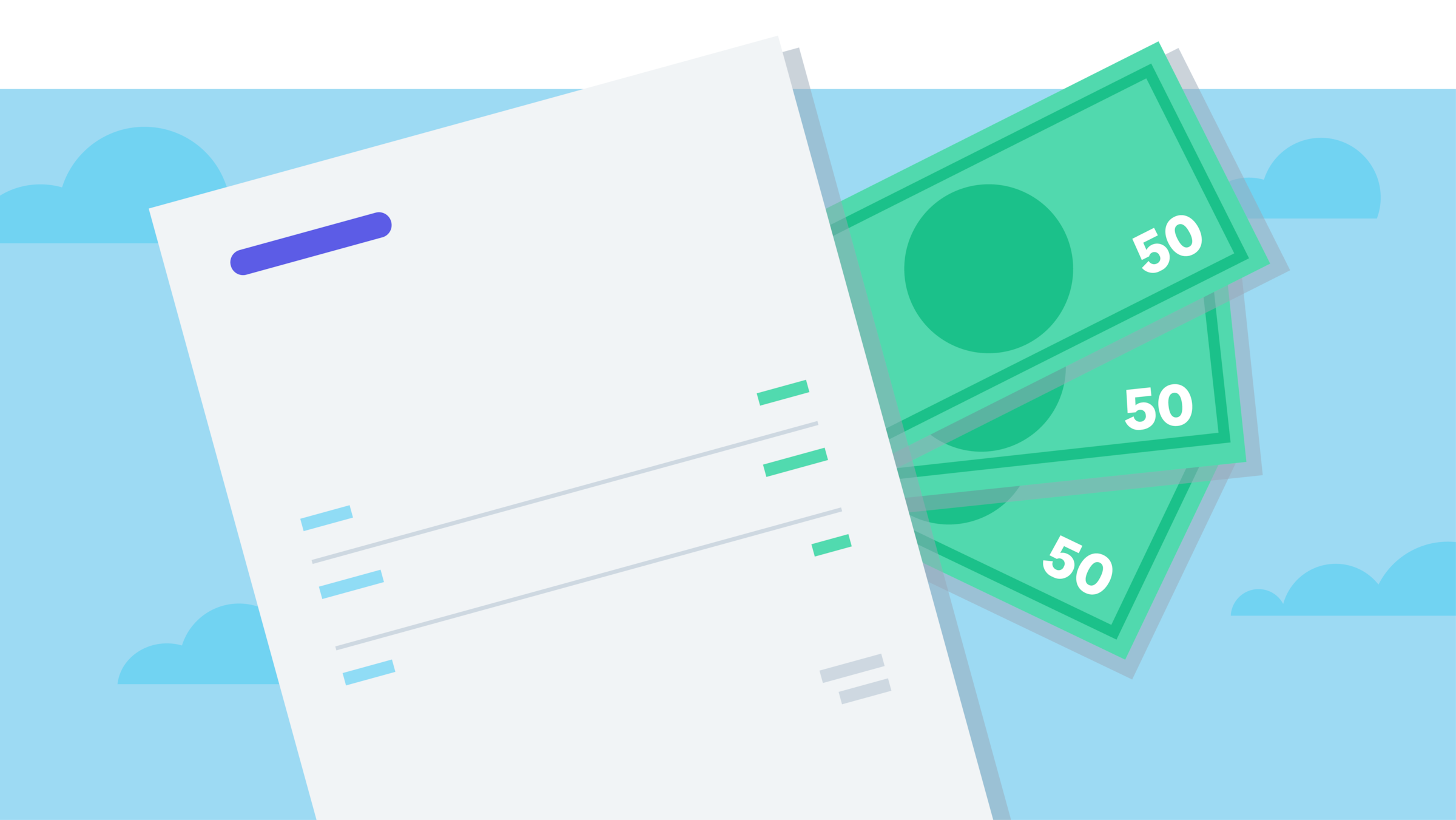 Invoicing tips from other small businesses
Almost 40% of all invoices are paid late. That's a lot. And yet some businesses are brilliant at getting the money they're owed. Instead of waiting weeks or months, they get paid in days. So how do they do it?
In 2017 we asked 1,500 business owners to share their tips and tricks for getting paid sooner. And we looked at millions of invoices to bring you this guide on invoice payment terms and best practices.
What are invoice payment terms?
Invoice payment terms spell out how you expect to be paid, and might include details like:
accepted forms of payment (maybe you won't take credit cards)

the currency you deal in, if you work across borders

late-payment penalties, if you charge them
But perhaps the most important payment term of all is the due date. When do you expect to be paid? Businesses used to always give 30 days but that's changing.
Long payment terms are a throwback to the days of snail mail and payment by cheque. But now that businesses send invoices electronically and most payment is made online, 30-day terms are obsolete.
If you're serious about the work you do, and you hustle to meet your clients' deadlines, there's no reason why you shouldn't be paid within a week.
Short payment terms get you paid quicker
Invoices with short payment terms are more likely to go past due, but you still get your money sooner than if you give three or four weeks to pay. Our research showed:
1 week payment terms get settled in about 2 weeks

2 week payment terms get settled in 2-3 weeks

3 or 4 week payment terms get settled in about a month
Payment terms are getting shorter
You needn't feel bad about giving shorter invoice payment terms. Close to 75% of invoices ask for payment within 2 weeks, so expectations are changing.
Some customers may expect longer payment terms for bigger bills, but you may be able to negotiate with them. If they ask for a discount, for example, consider requesting faster payment in return.
Get clients on the clock quickly
It doesn't matter how short your invoice payment terms are if you don't send the bill on time. Whether you give 30 days to pay, or just seven – the clock doesn't start ticking until the invoice is in their hands.
Never put invoicing off. Whenever you do, you're pushing back your payday. Speed up the process by using templates, sending invoices electronicallysending online invoices or eInvoices, and even invoicing from your phone (so you can do it straight after a job is done).
Don't be afraid to chase payment
Don't wait until an invoice is two weeks late before reminding a client they owe you. Try sending a friendly email as the due date approaches. Follow up again if they go past due.
If clients don't respond to emails, pick up the phone. Don't let it drift. It may not be the funnest part of being in business – but it could help you stay in business.
If you don't have time for all the follow-up, consider:
using invoicing software that automatically sends reminder emails for you

asking your accountant if they'll call overdue clients for you
Top seven tips to get paid faster
Getting paid and having a healthy cash flow is the lifeblood of every small business, but it's not always as easy as sending an invoice. The 1,500 businesses that spoke to us about invoicing offered these practical tips:
1. Discuss payment terms before you get started
Getting this sorted upfront means that there's no confusion down the track. It also sets the client's expectations around payment before you start the work.
2. Keep detailed records of inventory and time
Don't work out your costs at invoicing time, as that will just slow you down. Keep a running record, so the numbers are at your fingertips when you need them. You'll also be less likely to miss something this way. And if costs are going over budget, you can let your client know, instead of sending them an expensive surprise at the end of the month.
3. Make the invoice clear and easy to understand
List the details of the job in a way that makes sense to the client – any confusion could create a payment lag. It's also good to personalise your invoice with your business logo – it helps carry on the professionalism of your work.
4. Address the invoice to the person paying
Make sure your invoice goes straight to the person who makes payment to avoid getting lost in someone else's inbox. That will probably be different from the person who ordered the work. If you're unsure exactly who's in charge of accounts, give them a call – it pays to know the person paying the bills.
5. Invoice as soon as possible
Send your invoice as soon as possible, the sooner a client receives an invoice the sooner they will make payment. It also means they will receive it when the value of your work is still fresh in their mind. Accounting software that lets you create professional recurring invoices will streamline the invoicing process.
6. Keep talking to your debtors
The squeaky wheel gets the oil. When things become overdue, send reminders, monthly statements or make a phone call. It will help remind your client that you are serious about getting the invoice paid. Some accounting software sends you an update when the invoice has been opened.
If you've set your payment terms out clearly on your invoice and the client has ignored them, you're entitled to charge interest in the form of overdue fees. Be prepared for robust feedback from your clients if you go down this route, and consider reversing the charge once the lesson has been learned.
Creating an invoicing system that works
You may have made your first invoices in a standard software package like Microsoft Word. Maybe you even had to search the internet for tips on how to make an invoice.
As you grow, however, a business's invoicing needs become more complex. Think about how you can create a system that incorporates these tips, speeds up invoicing, and improves cash flow into your business.
Billing software can help. As a bonus, it generally comes as part of an accounting package, which means your books are automatically updated as invoices are issued and paid.
What startups should know about invoicing
Hindsight is a wonderful thing. Most people don't know a great deal about invoicing when they start their first business, so it's good to learn from people who have already been there.
Businesses we spoke to said they initially underestimated how much time invoicing would take up. You can spend up to 10% of your work time creating, sending and chasing invoices. That can cause a drag on your other administration work, so be sure to factor this into your planning and accounting strategies – and set up the most time-efficient systems you can.
Adjust invoice payment terms and look at your whole system
Being a small business owner often means you're short on time, but it's worth making the effort to get your invoicing set up properly. Having a streamlined invoicing process can drastically reduce the amount of time you spend collecting your hard-earned money. And that's got to be great for your business.
Online invoicing with Xero
Work smarter, not harder with Xero's intuitive invoicing software. With Xero online accounting, you can send invoices, automate reminders and so much more from the comfort of your desktop or mobile app. Finish your invoice admin at a time that works for you and your small business.
Learn more about invoicing with Xero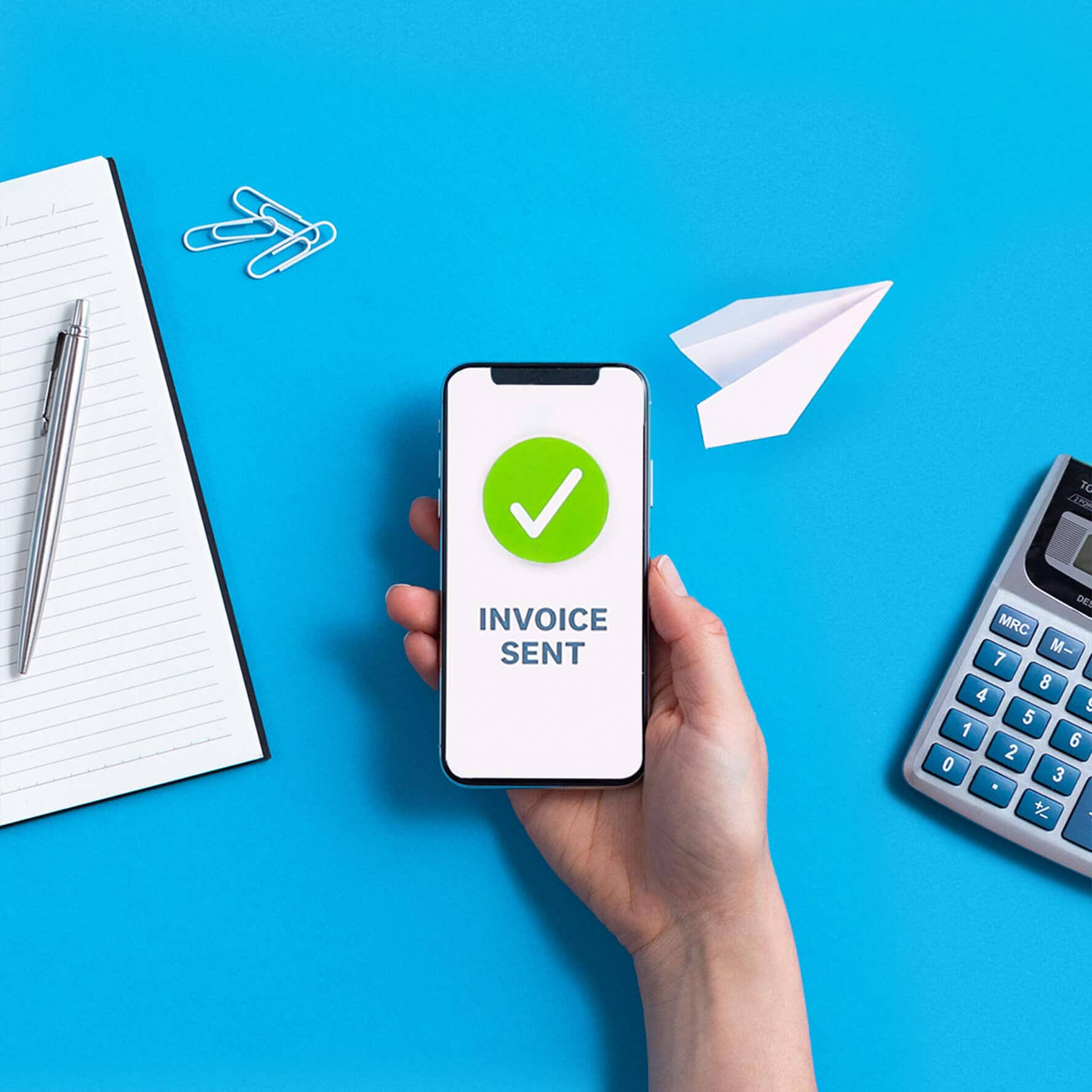 Disclaimer
Xero does not provide accounting, tax, business or legal advice. This guide has been provided for information purposes only. You should consult your own professional advisors for advice directly relating to your business or before taking action in relation to any of the content provided.
Download the free invoice template
Fill in the form to get a blank invoice template as an editable PDF, with how-to guide. There's a version for GST and non-GST businesses.
Start using Xero for free
Access all Xero features for 30 days, then decide which plan best suits your business.