Bundle pricing for Xero Sign powered by Adobe Acrobat Sign
Xero Sign is free for all New Zealand Xero Partners until 30 November 2022.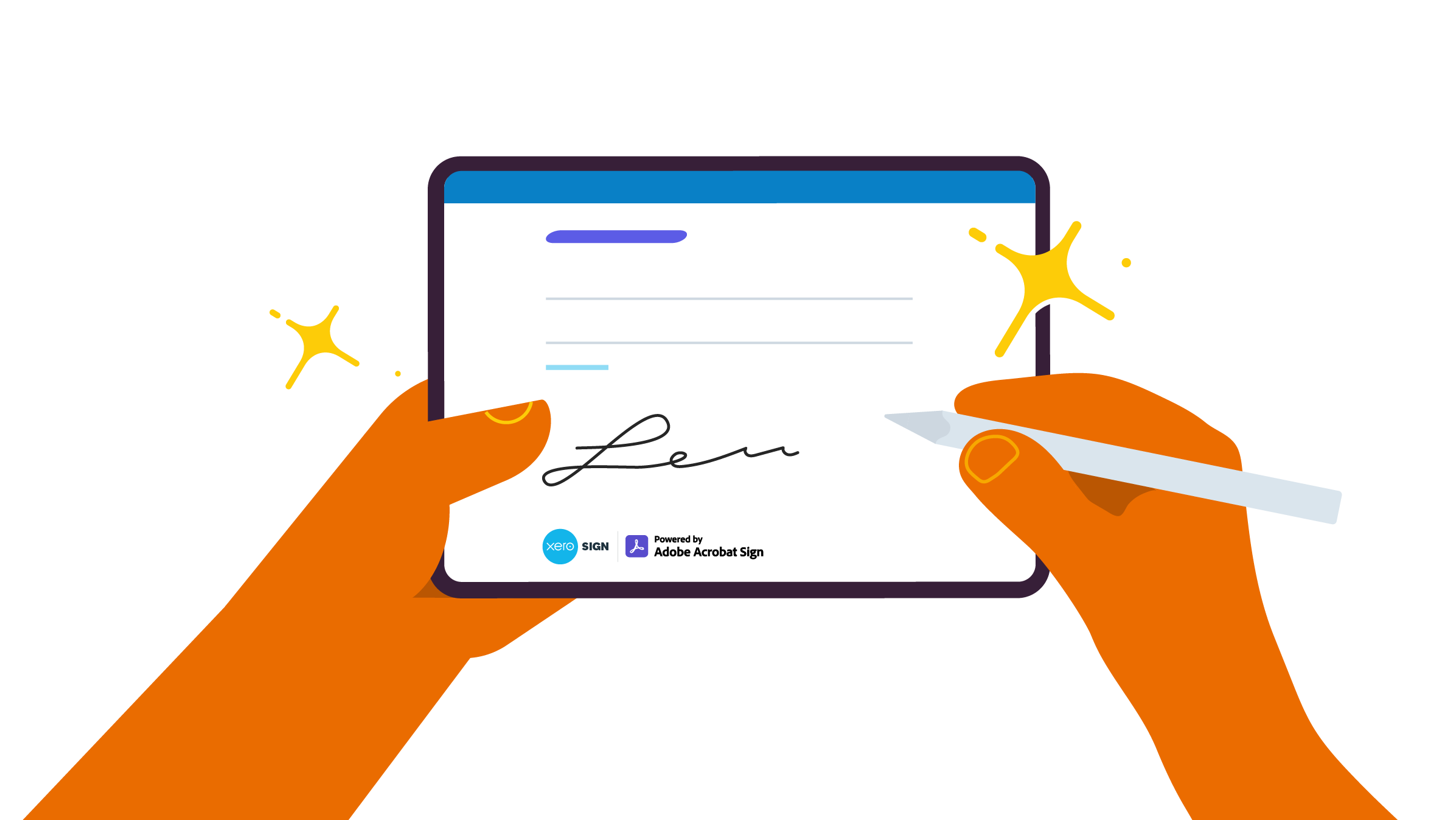 A micro bundle gives you 50 transactions for $50.
Or, grab a small bundle for 150 transactions for $125.
A medium bundle gives you 600 transactions for $400.
Not enough? Step up to a large bundle for 3000 transactions priced at $1000.
This pricing is in NZD and excludes GST. The free period expires on 30 November 2022. From 1 December 2022 onwards, you'll need to purchase a Xero Sign bundle to keep using the feature.
Sign up and use it for free until 30 November 2022
Xero Sign terms and conditions
'Transactions' refer to the number of documents that include at least one electronic signature. Each document can be up to 100 pages or 10 MB. Xero Sign bundles expire 12 months after the purchase date. Unused transactions are not redeemable after that.
Become a Xero partner
Join the Xero community of accountants and bookkeepers. Collaborate with your peers, support your clients and boost your practice.