Easy e-signing with document packs
Collate financial reports and tax returns into document packs to share securely with clients for digital signatures.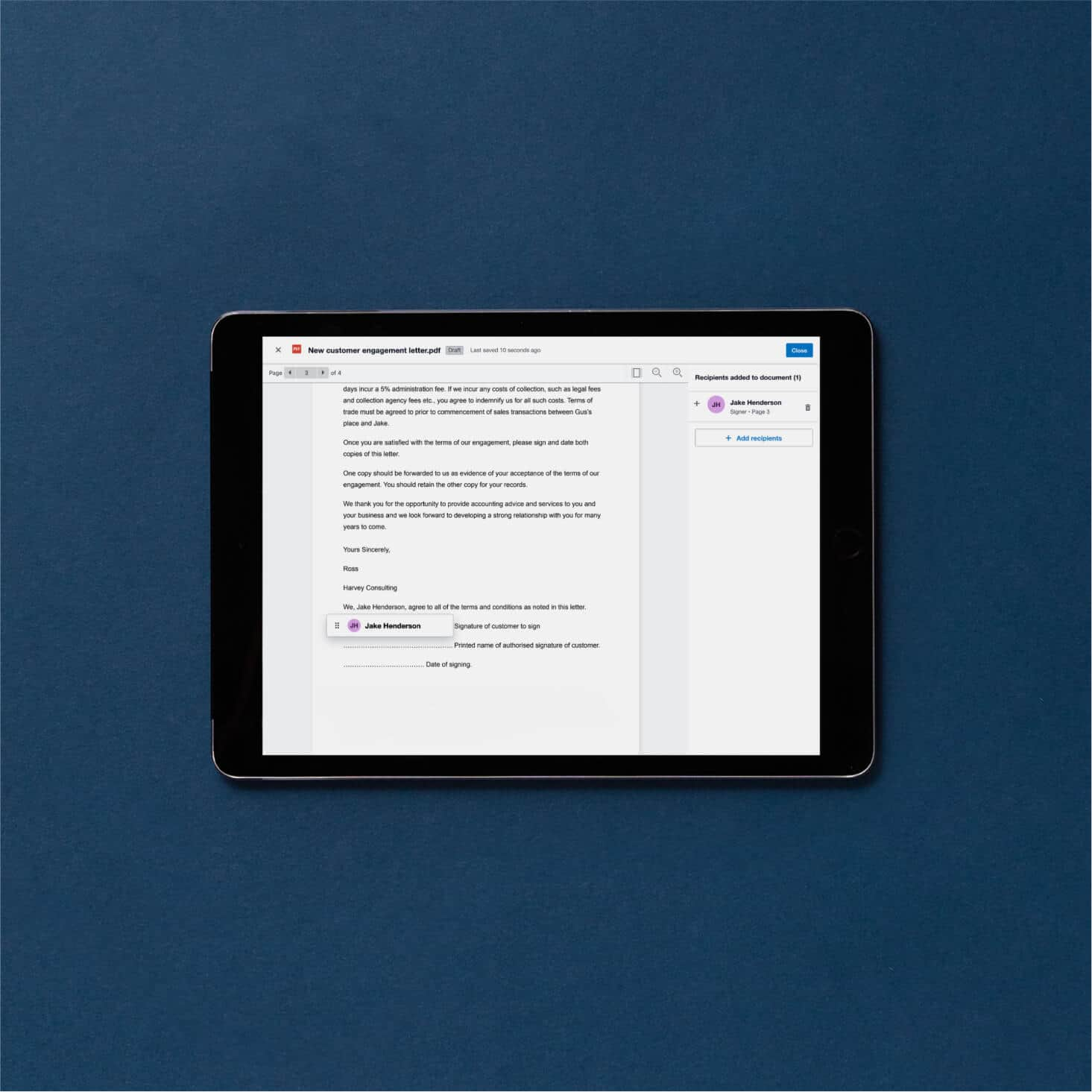 Collate client's documents in packs
Combine reports, returns and PDF documents for signing from within Xero to help improve your workflow.
Include published reports from your client's Xero organisation

Include tax returns from Xero Tax

Include PDFs that you upload to Xero HQ from your computer
Add Tax returns to a pack seamlessly
Prepare your Tax returns in Xero Tax, then add them to a document pack all within a simple workflow.
Contact details automatically populated with the signature spot added

Automatic status updates on the tax return and notification when the returns have been signed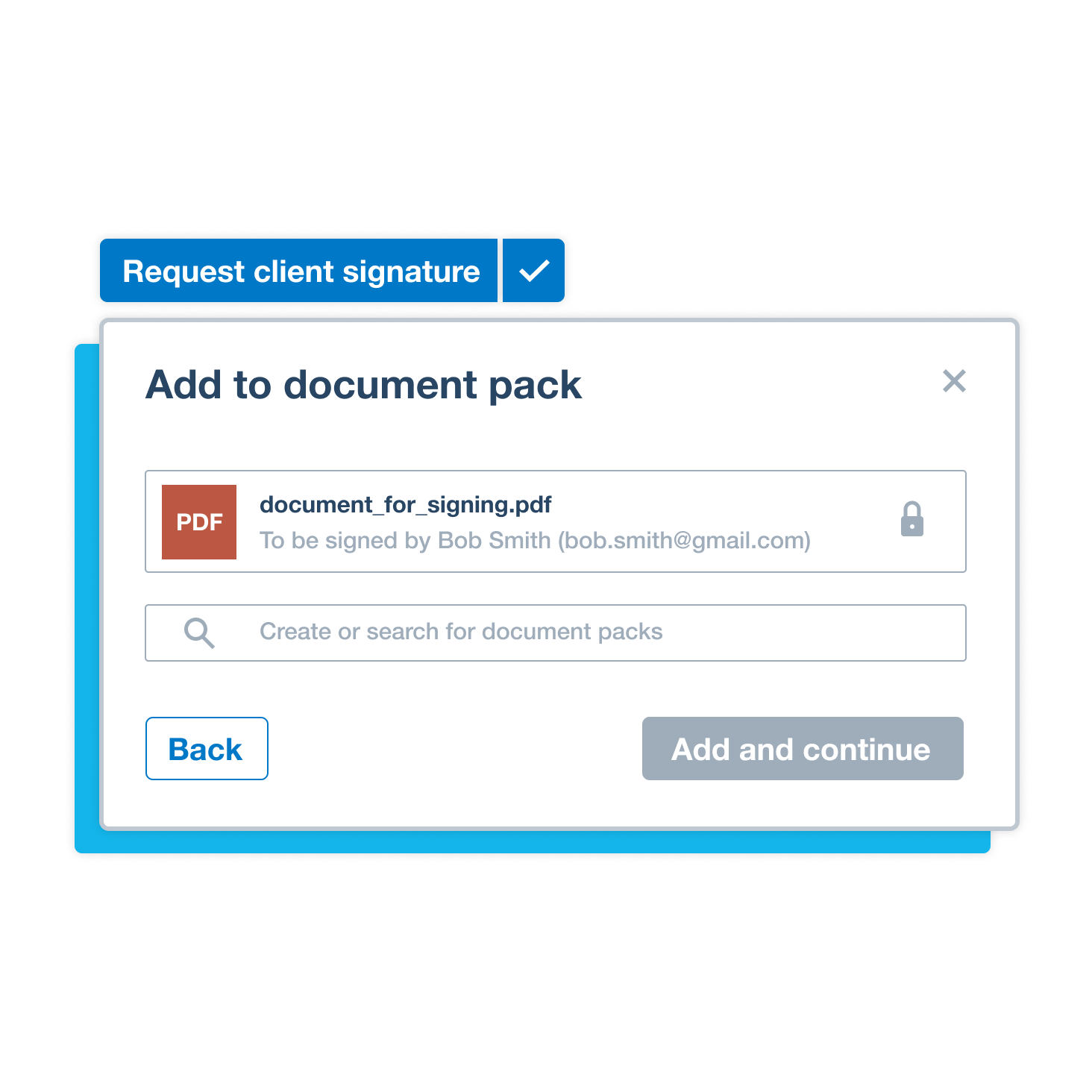 Prepare PDFs for e-signing
Add a signature line to PDFs within your Xero account as well as the names and emails of those who need to sign.
Add multiple recipients and drag & drop where they need to sign on the page

Add customised email messages before sending the pack to your clients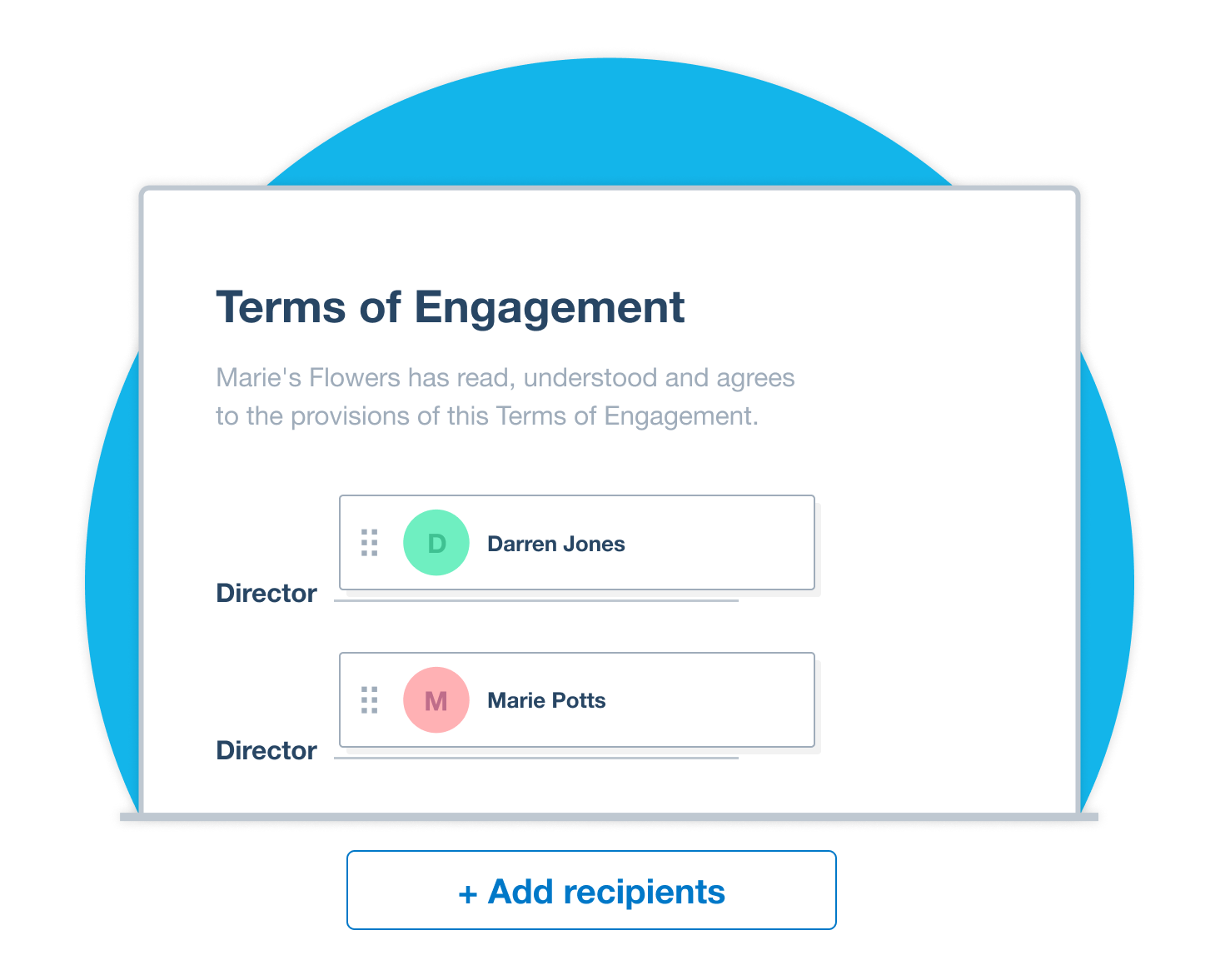 Share documents securely
Ask clients to visit a secure Xero portal where they can safely and securely e-sign documents.
Recipients are notified by email and requested to sign documents

Clients can sign in with their Xero login or create a free login to access the documents

Receive notifications updating you on a pack's status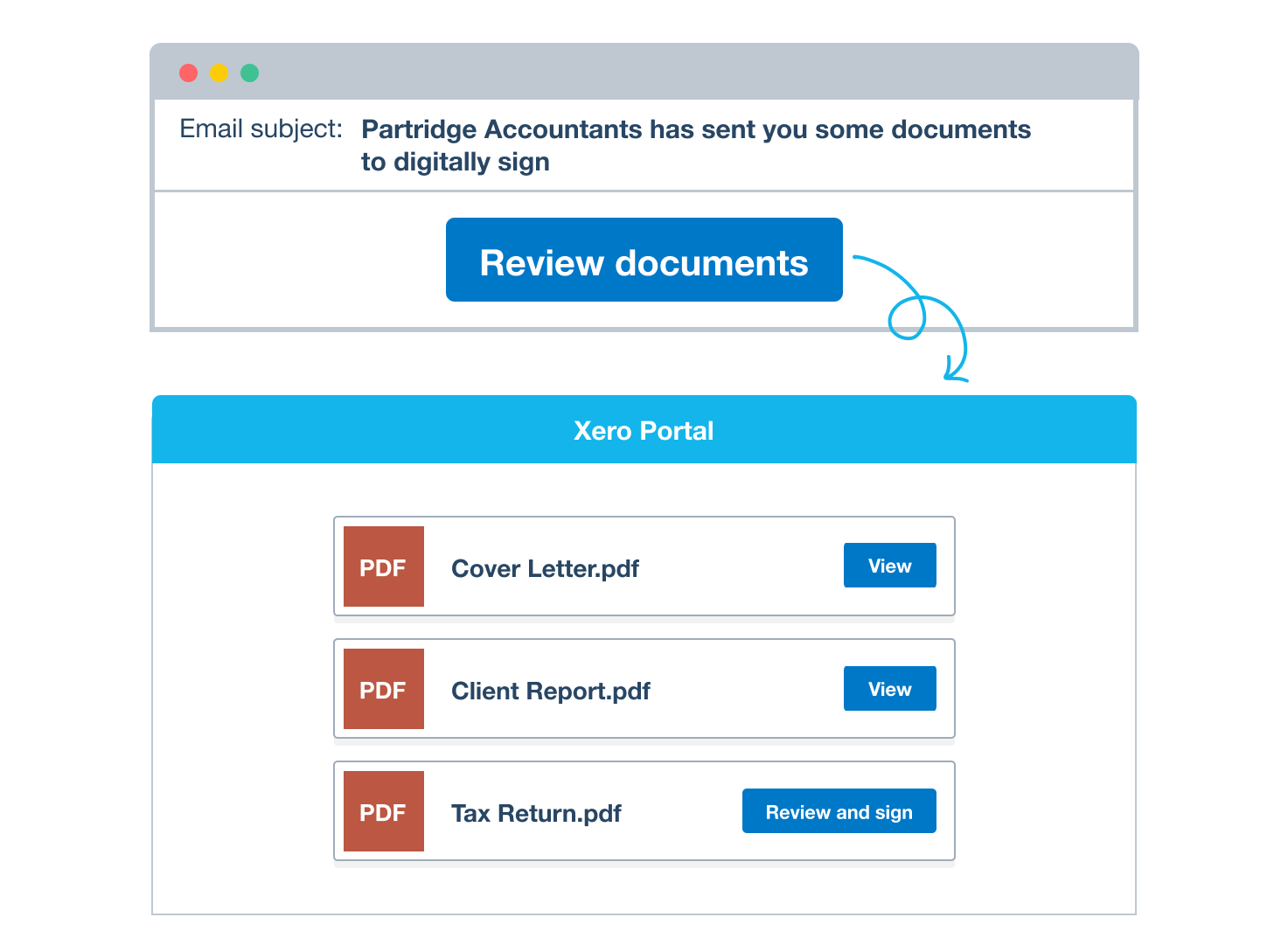 Try it for free
Xero Sign powered by Adobe Acrobat Sign is free for all New Zealand Xero Partners until 30 November 2022.
From 1 December 2022 you will need to purchase a bundle to continue using it

Request e-signatures through document packs in Xero HQ or Xero Tax

Bundles are valid for 12 months from the date of purchase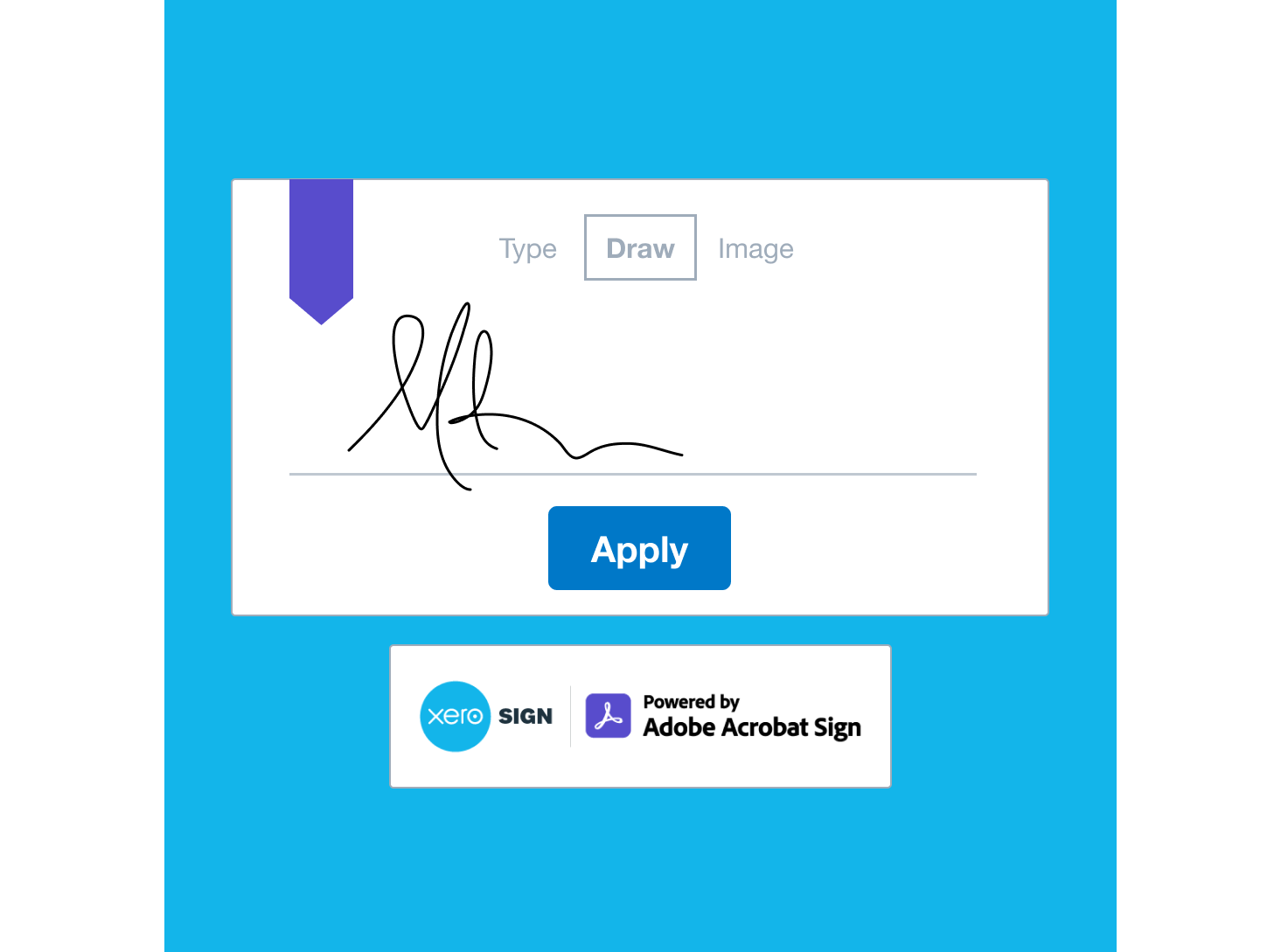 More about document packs
Xero Sign is free to use until 30 November 2022. From 1 December 2022, you will need to purchase a bundle to keep using the feature. Bundle pricing starts from $50 NZD and excludes GST.

Learn more about bundles starting from $50

'Transactions' refer to the number of documents that include at least one electronic signature. Each document can be up to 100 pages or 10 MB. Xero Sign bundles expire 12 months after the purchase date. Unused transactions are not redeemable after that.

See the full Xero Sign terms and conditions that apply (pdf)
Become a Xero partner
Join the Xero community of accountants and bookkeepers. Collaborate with your peers, support your clients and boost your practice.