Consultant Danetha went from pro cheerleader to bookkeeping coach
When her first business failed, Danetha Doe's plan took an unexpected turn towards bookkeeping.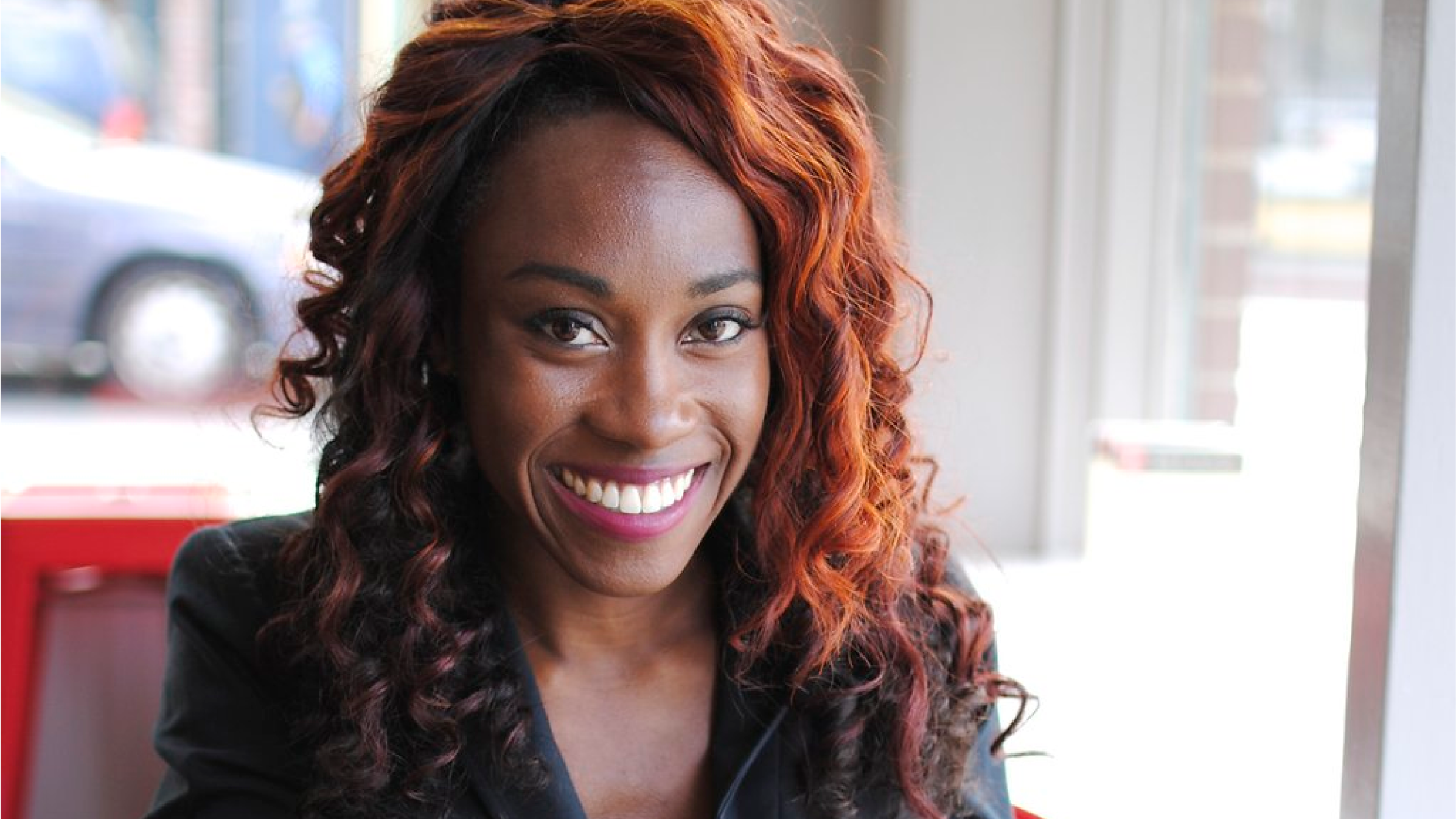 Danetha Doe has two passions – one is business and the other is beauty. Her father was a business consultant, and her mother would bring her along to spas and beauty salons. From a young age Danetha dreamed of combining her love of beauty and entrepreneurship, but after her first business failed, life took a turn.
Now she runs Danetha Doe Consulting, a business that offers bookkeeping training for coaches and consultants. Danetha also manages her own lifestyle brand called Money & Mimosas, an online resource that provides bookkeeping training and beauty advice for women.
"From a financial standpoint the beauty industry is one of the most profitable spaces to be in as a business owner. Look at Revlon or Estee Lauder, look at the fashion industry. It's a big business, and one that continues to do well each and every year," she says. "From a financial standpoint that's really exciting. And for me, personally, it's a lot of fun."

An early dream of becoming an Olympic gymnast
Danetha grew up in Atlanta, Georgia. At the 1996 Olympics, held in Georgia, a young Danetha watched the American women's team win their first ever gold medal. Inspired by what she saw, she decided to become an Olympic gymnast.
She practised for a number of years, but her family moved around a lot. "It's important to stay at the same gym with the same coach if you want to excel in gymnastics," Danetha says. She instead pursued track and field until she went to college, when her studies took priority.
Bookkeeping training in the beauty industry
Danetha studied economics and accounting at DePauw University, a small liberal arts school in Indiana. The progressive school encourages students to explore unique ideas. "My accounting professor was incredible," Danetha says.
"My introduction to accounting was a study of entrepreneurship and bookkeeping in the beauty industry – something I was really interested in. My professor allowing me to do that project was pivotal in what I'm doing now."
While she was at university Danetha was also a cheerleader for the Indianapolis Colts. "I just showed up to the audition. I didn't plan on making it, because I didn't have any dance experience. But six weeks later, I was an NFL cheerleader," she laughs. She cheered for two seasons before graduating.
Founder of Danetha Doe consulting
San Francisco Bay Area, USA
Teaching bookkeeping skills to coaches and consultants
Before Danetha Doe consulting
Accountant at a ski resort
Visiting spas, blog writing, reviewing beauty products

A struggling business during the global financial crisis
Danetha graduated in 2008 during the time of the Global Financial Crisis. "It was a pretty tough time in the United States. I had always wanted to start a business, but I wanted to have a full-time job first," she says. "I thought I'd end up on Wall Street doing investment banking. My dad had some experience on Wall Street, and I thought that would be a fitting career path. But in 2008 it just wasn't an option."
Lacking any practical experience, but being too expensive for low-level roles because of her degree, Danetha struggled to find work. "I was stuck between a rock and a hard place. I couldn't find a job, so starting a business just seemed like the right thing to do."
Danetha started an apparel store that sold clothing to professional cheerleaders and dancers. Sales were promising at first, but demand for the clothing was seasonal. She couldn't manage the sudden decline in demand as the cheering season ended. Her study of economic theory didn't prepare her for the realities of business.
"I learned how to run a business in class. But when you have no money in the bank, and you have real bills to pay, it's a different story," Danetha says. Despite her best efforts, she ran out of money and her business collapsed.
There's no such thing as failure
When Danetha's business failed she found herself in a desperate situation. "I didn't have enough money to support myself, and things changed drastically."
Not letting her situation discourage her, Danetha started applying for jobs. She stumbled upon a job for summer work at the north rim of the Grand Canyon. The position included housing and food, so she gladly accepted it.
When the Grand Canyon resort closed over the winter, Danetha moved to another seasonal job. This time it was in a hotel at a ski resort in Mammoth, California. The job didn't pay much, but again it included housing and food – with the added benefit of free skiing and snowboarding.
When winter came to an end, the resort offered Danetha a full-time position in their accounting department. She remained there for three years, gaining valuable practical experience to support her degree.
A second attempt at starting a business
After a bad winter, Danetha and her partner, who she'd met at the resort, decided to move to the San Francisco Bay Area. Neither of them had jobs, but Danetha was drawn to the idea of starting another business.
"I'd always wanted to start a business, but I didn't have a good experience the first time. I was a little insecure about trying again," she says. "But there's this huge entrepreneurial energy in San Francisco. It's just electric. Once we got there, I was bitten by the entrepreneurial bug again."
Danetha started bookkeeping in the beauty industry, providing services for a range of beauty and fashion professionals. This was the start of Danetha Doe Consulting. Now she specialises in bookkeeping training and financial advice for consultants.
A lifestyle brand that combines beauty and bookkeeping
At first, Danetha found it difficult to stand out as a bookkeeper. "The finance industry is quite traditional and typical – it can be hard to break the mould," she says. "When I started I was wearing conservative blazers. Now I'm much more comfortable in bright dresses and cute shorts."
Wanting to further develop her unique blend of beauty, fashion, and financial advice, Danetha started a lifestyle brand called Money & Mimosas. Money & Mimosas is an online resource that offers bookkeeping and beauty advice, helping women achieve financial independence and look good doing it. Or as Danetha calls it, "how to be pretty and get paid." The site also has reviews of spas and beauty products, skincare advice and business lessons learned from celebrities.
"Money can be a pretty stressful topic at times, but I believe money should be fun," Danetha says. "If it's packaged in the right way, we can have honest conversations about finances and a lot of hurt can be removed. Money & Mimosas is my way of making it light hearted and approachable."
Danetha encourages anyone looking to start a business to be confident in what they can offer. From the beauty industry to consultant training, there are countless niche markets that need bookkeepers and financial advisors.
"Find your own voice. I truly don't believe in competition. My accountant peers are my friends. I don't see them as competitors – we even refer clients to each other," she says. "Our clients are all different, and they all need something different. I'm secure in my voice and in my ability to give my clients what they need."
Lessons learned from a rocky journey
Danetha's journey has had many ups and downs. After leaving university she was unable to find a job, her first business failed, but these experiences became valuable lessons.
"I believe being an entrepreneur is the biggest self-development journey you can put yourself through willingly," she says. "I don't think any experience is wasted. I learned a lot from my first business failing. And I'd do it again, knowing I'd fail again."
Danetha's entrepreneurial journey has taught her a lot about life and business. The main piece of advice she has for other business owners? "Do your books every week – and reward yourself with a glass of champagne when you're done!"
See how our accounting and bookkeeping partners are making the world a more beautiful place
See how accounting software can work for you
Become a Xero partner
Join the Xero community of accountants and bookkeepers. Collaborate with your peers, support your clients and boost your practice.