Introducing experts for the experts
Our Canadian partner consulting team is made up of qualified accountants and project experts with years of experience.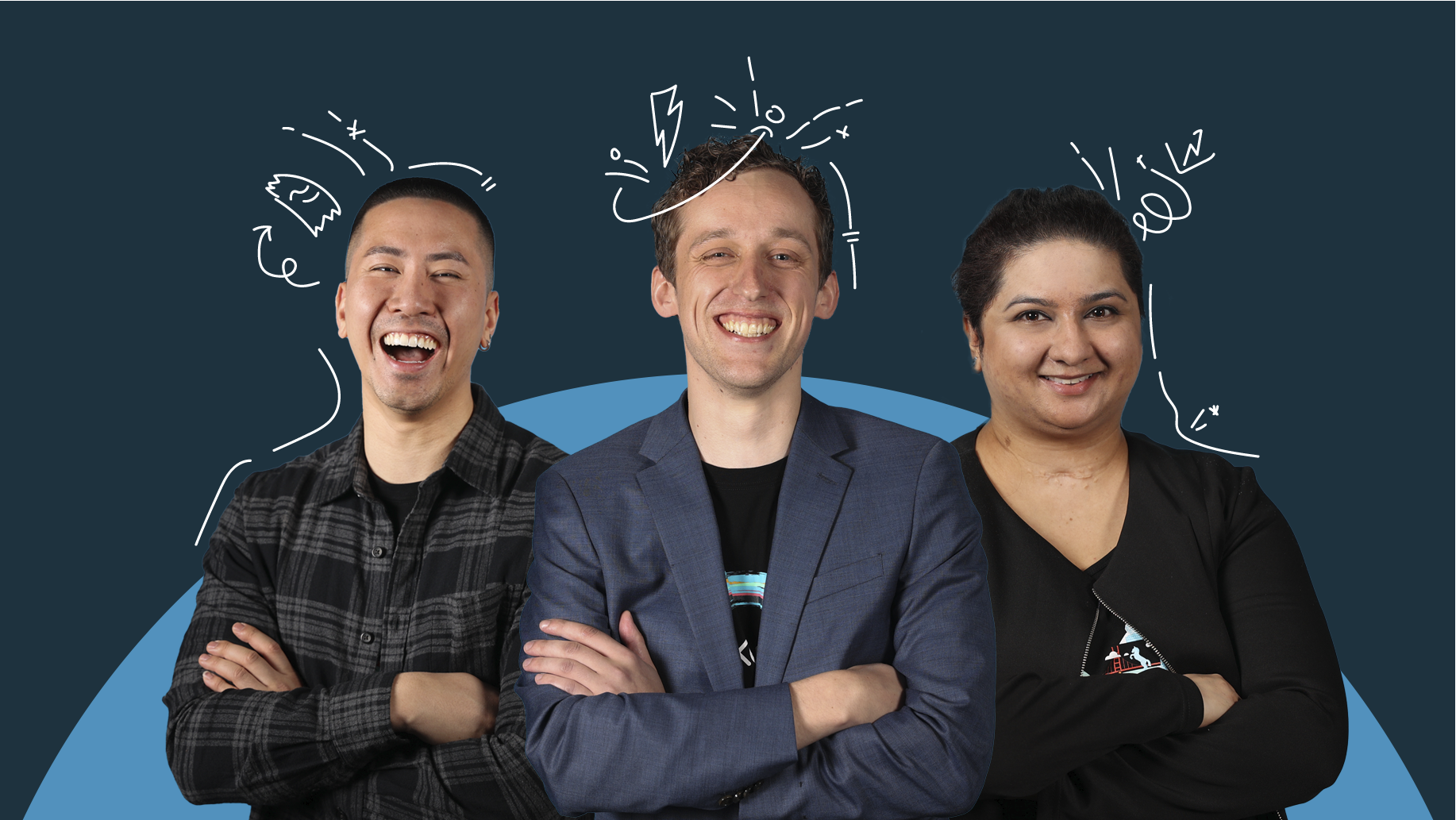 Meet the Canadian partner consulting team
Aamar Yaseem, CPA, Senior pre-sales partner consultant | Calgary, AB
Sit back, relax and enjoy the flight, as Aamar accompanies you on your Xero journey.

Meet the captain, Aamar Yaseen
While you sit above the cloud, all your information will be readily available to you whenever and wherever you need it. Aamar will help you map your workflows and reach your destination quickly and efficiently. Sometimes you may have to take the scenic route, but rest assured, we'll get you to your destination – your seat is in the first-class cabin.
Blair Simkins, Pre-sales partner consultant | Toronto, ON
Blair's the one you want on your side when there's new tech to get into or details to delve into.

Meet the technician, Blair Simkins
Blair has worked at a big accounting firm and spent a good deal of time on bookkeeping and payroll teams.He's experienced with multiple accounting products including Xero, QBO, Microsoft Nav and Microsoft BC. Previously, as a Xero education specialist, Blair helped build learning paths for both businesses and partners, and led numerous webinars. He has spoken at Xerocon, colleges, and in quarterly product update and Xero certification webinars. Outside of work, Blair is an avid golfer who's also into personal fitness. He comes from a family of accountants, lives in downtown Toronto, and, as his sister lives in BC, he frequently travels across Canada.
Cassidy Hides, CPA, Partner success manager | Calgary, AB
Don't know where to start? Meet the change agent, Cassidy Hides.

Meet the change agent, Cassidy Hides
Meaningful change takes time, so let's get organized. Cassidy is a process junkie who lives for the details. She's an avid reader who started her career in a big four firm and attained her CPA before finding her way to Xero's partner services team. She knows that in order to succeed in the long run you have to think ahead. Project management and change management go hand-in-hand and she can help every step of the way.
Chantal Douglas, Enterprise partner consultant | Toronto, ON
Sometimes you need a detective to deep dive into the problems and come up with the right solution.

Meet the detective, Chantal Douglas
When it comes to finding the perfect tech stack, tweaking workflows to be more efficient, or moving from other software to Xero, Chantal will uncover the solution. She's well-versed in meeting deadlines for financials and streamlining processes to get the most of the cloud. Chental loves diving deep into problems, applying her analytical brain to find the best, most efficient solution. So in her spare time, you'll find her reading mystery novels, doing jigsaw puzzles, and figuring out how to escape from escape rooms.
David Moran, ACCA, Senior pre-sales partner consultant | Vancouver, BC
David is the man who can make your business workflows disappear – into the cloud, that is!

Meet the cloud conjuror, David Moran
As a partner consultant, David is a master at working his magic to enhance and improve your current workflows with ease. His skills are so impressive, it's like he's casting a spell on your business processes. But that's not all: David is also a wizard on his mountain bike. Whether he's soaring over jumps or weaving through tight turns, he's always one step ahead of the competition. And just as he navigates the cycle trails with ease, he'll have your business workflows running smoothly in the cloud in no time.
Ebun Ogude, Pre-sales partner consultant | Toronto, ON
Thinking of getting started with Xero? Meet Ebun, a trailblazer who isn't afraid of change.

Meet the trailblazer, Ebun Ogude
Ebun started her public accounting career in Dallas, Texas before moving to Toronto a few years ago. She has worked at national and mid-size firms in both regions and as a result, mastered picking up new software in a short time. Let her guide your team through navigating Xero and the cloud, all with a smile on her face.
John Le, CPA, Senior post-sales partner consultant | Toronto, ON
John is our leading point guard. He makes sure the team is set up for success.

Meet the point guard, John Le
As a CPA himself, John knows the 'game' and sets the pace for progress. He ensures the team gains the skills needed to dominate. His focus and top priority is to assist in any way he can, ensuring the team is set up for success. He will outline the plays and turn the steps into action points for a winning team. He's the MVP you want on your team.
Natasha Siame, Senior post-sales partner consultant | Vancouver, BC
Managing change is much like conducting an orchestra in a complex musical composition.

Meet the conductor, Natasha Siame
Like conducting, change management requires time, effort, structure, intensity, passion and practice. Natasha, as the team conductor, is committed to setting the pulse so all the team members follow a similar rhythm. She ensures harmony, mentors, encourages and promotes change within the team. She brings a vibrant and vivacious energy to everything she does. Natasha works with clients, big and small, who are seeking cloud-based accounting solutions. Her financial background means she understands the specific needs that small business and nonprofit organizations face.
Jordan Vos, Partner success team lead | Calgary, AB
Wish you could wave a wand to make a better way appear? Meet the wizard, Jordan Vos.

Meet the wizard, Jordan Vos
Change through clarity and communication, seems simple right? Jordan is not afraid to ask why, in fact he's built his career around it. After spending more than a decade working as an accountant, he ended up at Xero redefining what an accountant looks like in the digital age. As an avid cyclist, he knows that change can feel like riding a bike up a hill (and who wants to do that!), but knows the downhill rush is always worth the effort. In his never ending pursuit to set clear strategy to get you from Xero to hero, you can always be sure he'll find you the right path.
Aaron Doucet, CPA, Product implementation specialist | Toronto, ON
Need help building workflows in the cloud? Meet the workflow maestro, Aaron Doucet.

Meet the workflow maestro, Aaron Doucet
Not all workflows are built the same, neither are your clients. And creative is a word not commonly used in the accounting industry. But Aaron, a formally trained CPA in tax, who once worked as a dishwasher at a Michelin star restaurant, is used to turning complex workflows into simple processes with a touch of creativity. Regardless of what your client needs, look no further than the expert in designing workflows that optimize for efficiency, while building something truly beautiful for you and all your clients.
Become a Xero partner
Join the Xero community of accountants and bookkeepers. Collaborate with your peers, support your clients and boost your practice.