Xero Awards Canada 2023 Finalists
Meet the accountants, bookkeepers and app partners recognized as this year's rockstars of the accounting industry.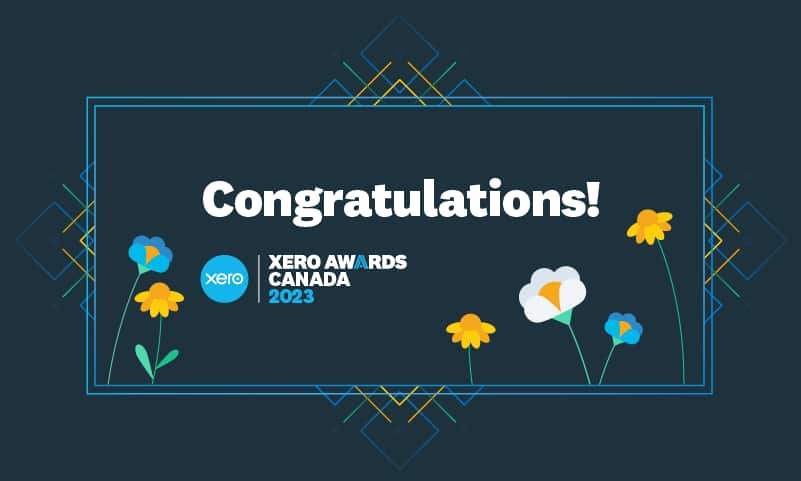 A huge congrats to our awesome finalists!
On September 27, 2023, we announced the finalists for the Canada Xero Awards 2023 at the Xero Toronto Roadshow event.
We'd like to take this opportunity to give each and every applicant in this year's Xero Awards a round of applause. The judges were blown away by the quality of the entries – and while they could only select a handful of finalists, we are incredibly proud to partner with each and every one of those who entered, and who join us every day on our mission to support the small business community. Thank you.
The Xero Awards finalists for 2023 are:
CA Accounting and Bookkeeping Awards
Accounting Partner of the Year
Virtual Heights Accounting
True North Accounting LLP
Bookkeeping Partner of the Year
Approved Bookkeeping Corporation
Enterprise National Partner of the Year
Cloud Champion of the Year
Accounting Plus Financial Services Inc.
Innovative Partner of the Year
Community Partner of the Year
Practice App Partner of the Year
Emerging App Partner of the Year
This year's judging panels were made up of Xero leadership, along with guest judges from the Xero community, including previous Xero Award winners and industry leaders.
Become a Xero partner
Join the Xero community of accountants and bookkeepers. Collaborate with your peers, support your clients and boost your practice.