Meet the judges
We're pleased to introduce the distinguished judges for this year's Xero Awards.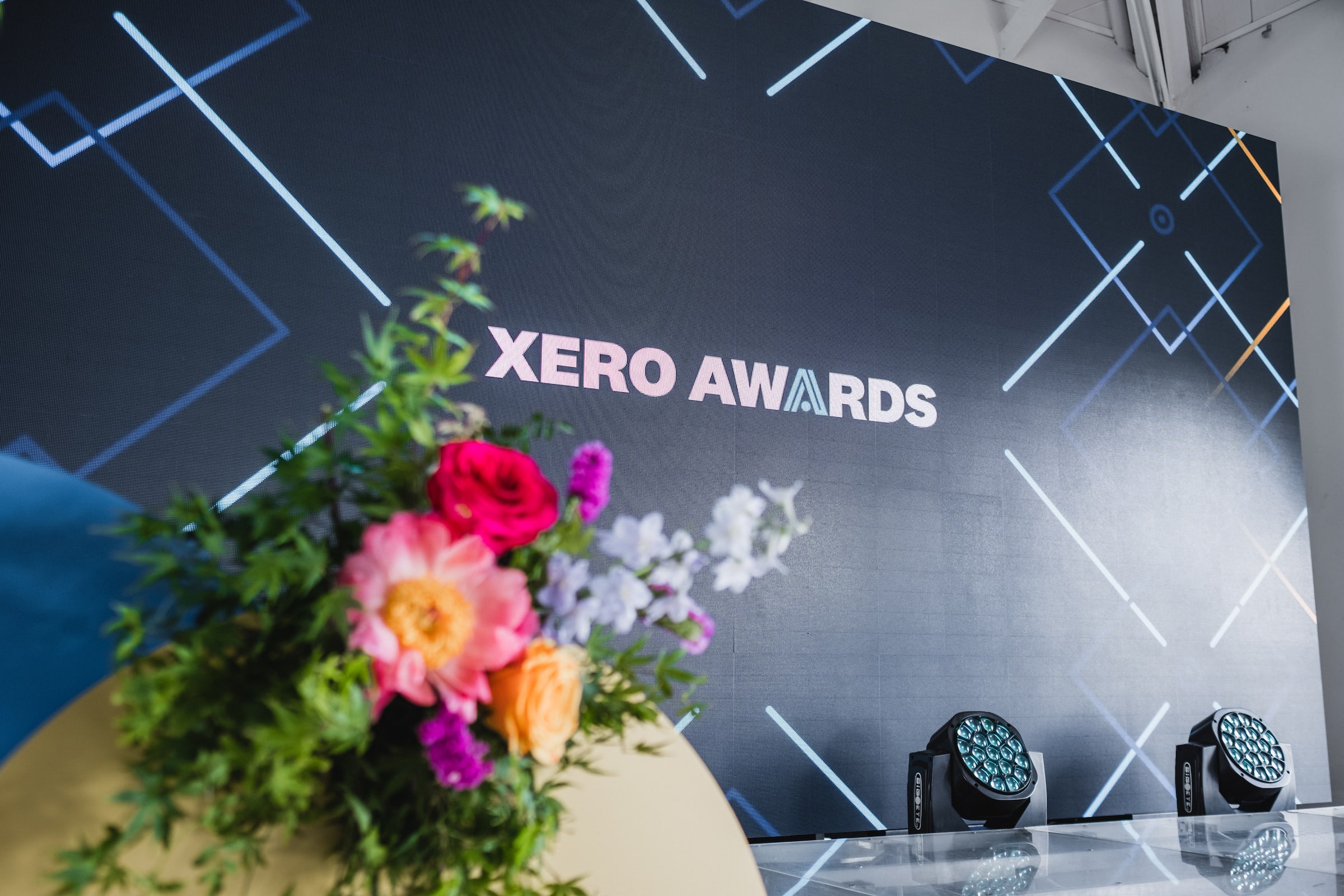 Head of Sales, Xero Canada

Ashalee Mohamed is an exceptional executive leader, known for her intelligence, solution-oriented mindset, and fearlessness. With a keen focus on revenue sustainability and seizing market opportunities, she has earned a reputation as an analytical and visionary thought leader.
With over 15 years of senior leadership experience in SaaS and professional services, Ashalee has consistently delivered customer value, driven growth, and maintained healthy financial performance. She is recognized for her exceptional communication and leadership skills, making her a captivating and insightful leader.
Ashalee's strong family values, work ethic, and integrity motivate her to exceed expectations and help others achieve their goals. Outside of work, she enjoys sports, fishing, spending time with loved ones, and doting on her two dogs, Chloe and Otis.
Chief Growth Officer, Xero Global

Chris O'Neill brings over 25 years of experience as a senior executive, board member and investor for a number of global technology companies, including Google and Evernote. As Xero's chief growth officer, he's responsible for leading Xero's platform product and commercial teams (the financial services, payroll and expenses, Planday, and app developer ecosystem teams), global partnerships team, and the North America team.
Managing Partner, Rice & Company LLP and Xero ambassador

Emily is a Calgary-based CPA whose firm serves clients across Canada. She loves using her wide-ranging experience, drawing from her time as a SaaS CEO, IT auditor, listed-company CFO and complex-tax advisor to help her small business clients with whatever they need, including tax, audit and advisory services. She's also a Xero ambassador and a long-time advocate of cloud accounting.
CEO and founder, Signal Operations and Xero ambassador

Erika is a bookkeeper with over ten years' experience who specializes in finding efficiencies and helping creative businesses thrive by understanding their numbers with the proper tools. She founded Signal Operations back in 2018 and has helped numerous businesses transition to cloud-based bookkeeping. As a way to give back to her community, she's a mentor with the Women's Economic Council and Immigrant Services Association of Nova Scotia, helping newcomers jumpstart their businesses.
Country Manager, Xero Canada

Faye Pang is the Canada country manager for Xero. She brings nearly 15 years of experience building businesses from the ground up. Prior to joining Xero, Faye helped launch Uber Freight into the Canadian market. She also helped launch the Uber Eats app in Toronto in December 2015, scaling the business from 80 restaurants on launch day to 20,000 partners by the end of her tenure.
As a leader, Faye prioritizes growth above all else, and practises authenticity, transparency, and empathy in the way she manages her team. She strongly believes that we all have a set of values that we need to live by at all times rather than keeping our work and personal lives separate, and she keeps this top-of-mind when championing her team's growth, both personally and professionally. She's passionate about creating systems that lift women up, while tackling the hierarchical barriers that have disproportionately affected women in the workplace.
EGM Ecosystem, Xero Global

Jeremy Butteriss leads global partnerships and the apps ecosystem for Xero. This includes partnerships with leading financial services, technology, SAAS and other companies, as well as Xero's developer platform and the Xero App Store.
Jeremy previously led platform partnerships for Stripe, where his team helped incubate and launch new products for the company. Previously, Jeremy was with Google for nine years leading Doubleclick and YouTube for Canada, and subsequently as the managing director for global partnerships, APAC at Google, based in Singapore. This included driving strategic partnerships with large APAC companies across Google's businesses, as well as leading DoubleClick for the region. Jeremy was also a product leader at Rogers Communications, where his team launched North America's first TV Everywhere service, worked for the Boston Consulting Group, and helped launch two companies in the early days of B2C and B2B e-commerce.
Co-founder, Hawkins & Co. Accounting and Xero ambassador

Jules Hawkins is a FCPA and FCA with more than 30 years' experience in the UK and Canada, in both Big 4 and small firms. For the last 10 years, he and his wife Allison Hawkins have served as co-founders and partners of Hawkins & Co. Accounting, a Xero gold partner, Hawkins & Co specializes in bringing financial understanding and better governance to owner-managed businesses and non-profits across Canada. Jules and Allison have addressed CPA Canada's national conference on how cloud technology is transforming the profession, and have won several awards in recognition of their leadership.
Partner and co-founder, Action Exchange

Leonie Phillips is partner and co-founder of the Action Exchange, a thought-leadership agency specializing in finance, tech and sustainability. A twice-minted small business owner, Leonie has used Xero since 2010. Prior to launching the Action Exchange, Leonie was director of research and thought leadership at CPA Ontario where she researched and wrote about accounting and finance. Leonie has spent two decades developing and publicizing ideas and research around the world. She served as chief of staff to a public intellectual at the Hoover Institution at Stanford University and produced editorial content and events for the Economist Group in Hong Kong, New York and London. She co-founded and later sold a thought-leadership agency in Sydney, Australia and has held public affairs and communications roles at a public policy think-tank, a cancer clinical trials center, and in book publishing. For a number of years, Leonie produced and presented a radio program on books and writing, and she holds a Master of Bioethics (Hons) from Sydney University.
Director of Enterprise Partners, Xero Canada

Liv is the director of enterprise partners for Xero Canada. With a background as a chartered accountant and certified change manager, Liv combines her financial expertise with a passion for driving technological innovation and transformative change. Liv is passionate about partnering with accountants and bookkeepers to empower them with cutting-edge technology and a deep well of knowledge. She seeks to enable them to deliver value-added solutions to their small business clients in smarter and faster ways. An advocate for diversity, equity, and inclusion in both the accounting industry and the small business community, Liv actively works to create inclusive environments where individuals can thrive and contribute their unique perspectives.
Founder and CEO, Firm Nexus

Mark is a CPA and CA with over a decade of public accounting and industry experience. In 2017, he launched a fully remote CPA firm built on Xero, and sold it four years later. He now advises accounting and bookkeeping firms in Canada, the US, and Australia on improving their tech, teams and trajectory. He is passionate about using tech so accountants can do their best work and get paid well.
Co-founder and CEO, LumiQ

Michael Kravshik is the founder and CEO of LumiQ, a podcasting platform that provides accountants with verified professional development through engaging conversations with business leaders. LumiQ's mission is to make professional education enjoyable, and has created a professional development master-class by marrying interesting content with a modern, mobile-app experience. Guests on the platform include the CEO of Nike, founder of Blackberry, inventor of Amazon Alexa, the CFOs of Google, Yelp, Yahoo!, Shopify, and more.
Prior to founding LumiQ, Michael began his entrepreneurial career as the CFO/COO of wearable technology startup GestureLogic. Michael graduated from the Richard Ivey School of Business and began his career in audit at Ernst and Young, earning his CPA designation, before moving into risk management consulting at Protiviti. Michael also completed an MA in International Affairs specializing in counter-terrorism, while working at Scotiabank as a global security analyst.
Founder, King Business Solutions and Xero ambassador

Founder of King Business Solutions Inc, a Canadian bookkeeping firm, partner in KBS Accounting, long-time Xero partner, advocate and Canadian Xero ambassador. With 20 years of industry experience and 14 years owning a bookkeeping firm, Melissa has in-depth knowledge and experience in the small- and medium-sized business world in Canada. Melissa is the vice-chair for CPB Canada (Certified Professional Bookkeepers of Canada) which allows her to have her finger on the pulse of the bookkeeping industry in Canada. Apart from being a busy business owner, employer of 12, and Xero ambassador, she enjoys speaking about anything bookkeeping at the CPB annual conference and any other chance she gets.
Edmison Mehr CPA and Xero ambassador

Michael has been a small town CPA in the beautiful northern community of Smithers, BC for almost 30 years. For Michael, the most gratifying aspect of his work is the personal interaction with his clients, helping them understand their business and reporting requirements. The opportunities to improve this client interaction using Xero and its business app ecosystem has Michael leading his team to successfully modernize the firm's traditional workflows.

Rick is the chief executive officer of the Certified Professional Bookkeepers of Canada (CPB Canada). Since the start, his leadership has helped the membership and stature of bookkeeping professionals grow across the country. As a Certified Association Executive (CAE), he holds a Master of Public Administration degree and a Bachelor of Arts in Economics. On personal time, Rick is an active community volunteer and development coach for youth volleyball.
Accounting Instructor, SAIT

Steve is a passionate accounting instructor at the Southern Alberta Institute of Technology (SAIT) who integrated Xero into his computer accounting software class five years ago. In addition to the 80-page beginner, intermediate and advanced Xero training manual he developed, Steve also built training manuals for Spotlight Reporting, Payment Evolution, and Helcim. On top of that, Steve integrated a 2D virtual reality training process where his students improve their persuasive communication skills and increase their self-efficacy by participating in a persuasive conversation with an existing client (Gabrielle the avatar) with the goal of convincing Gabrielle to consider switching from her existing accounting software system to Xero.
Head of Marketing, Xero Canada

Tara is a seasoned marketing professional with over 20 years of experience in the accounting and professional services industry. Having held leadership positions at organizations such as EY, Deloitte, and CPA Ontario, she has cultivated a profound understanding of the profession and a strong enthusiasm for the future of accounting. As the head of marketing for Xero Canada, Tara is dedicated to enhancing awareness about the transformative power of Xero in the lives of small businesses and their advisors.